Charleston Rice Beds
Unique to Charleston in the late 18th century, the carved rice bed was distinct symbol of a plantation owner's wealth.  The original design is often attributed to Charleston cabinetmaker, Thomas Elfe, who on commission crafted a bed whose four posts were carved with a depiction of a ripe grain of the rice plant.  Carolina Gold rice, along with tobacco and cotton, created immense wealth for Lowcountry plantation owners during the 18th Century.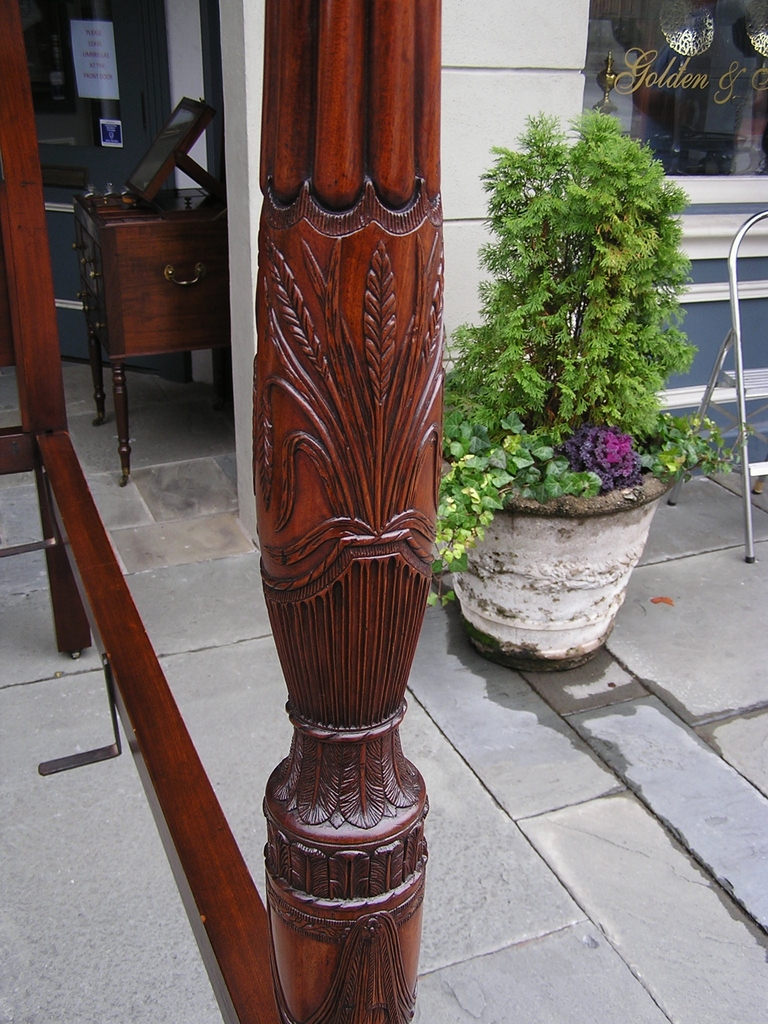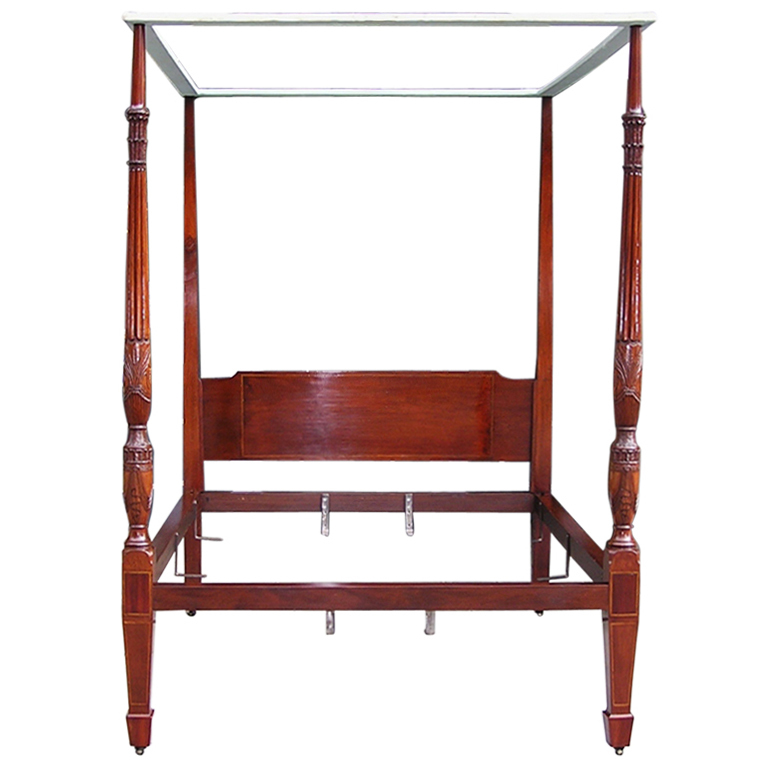 Beds of the era were typically made by a team of artisans such as carpenters, lathe turners, and carvers.  Mahogany was the wood of choice for the wealthy planter, however cherry wood was used as well.  Rice beds were designed for a cooler sleeping environment during Charleston's humid summers.  With the frame high off the ground and removable headboard, beds were moved to the center of the room to allow for better air circulation.   The tester, or top frame, was hung with mosquito netting in warmer months and heavier drapery in the winter, keeping the occupant warm.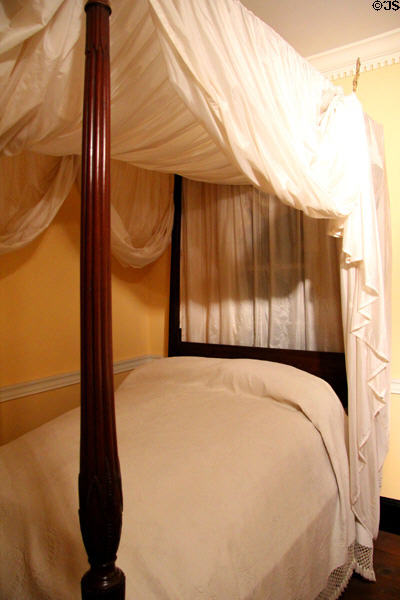 In the Heyward-Washington house on Church Street, the Heyward family's rice bed may have been the place that George Washington slept during the President's week-long Charleston stay in 1791.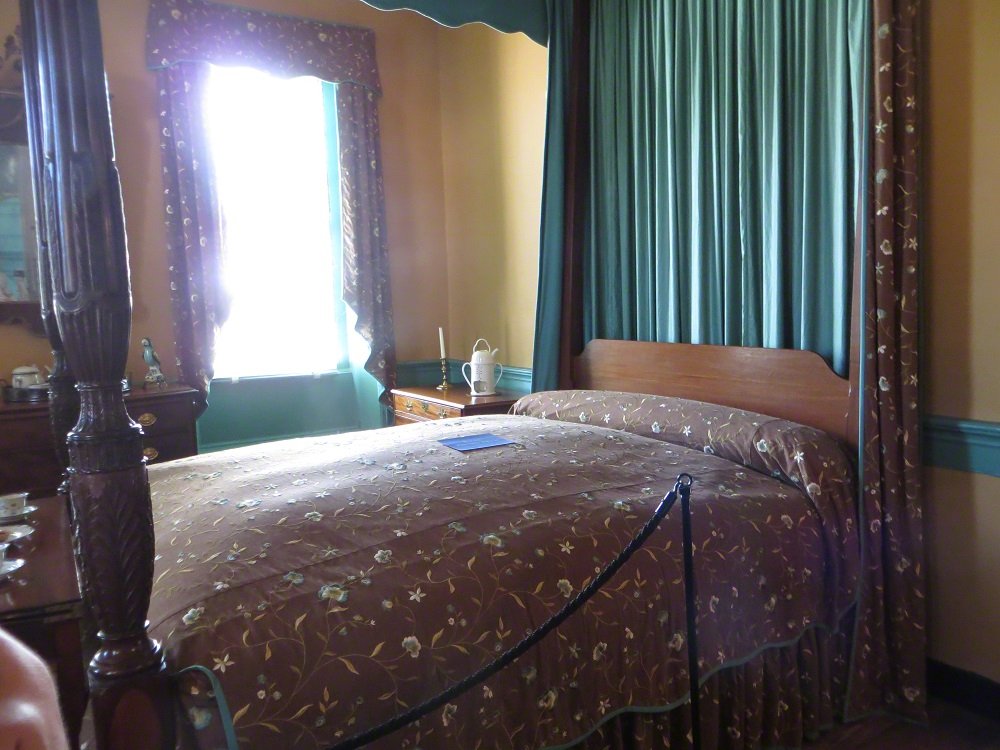 While locating an antique Charleston rice bed may be both difficult and costly, (one just sold at auction for $45,000) there are several mass production furniture makers such as American Drew and Kincaid that feature rice bed styles.
Estate worthy handmade rice beds can be found however at Mack S. Headley & Sons, a fourth generation, Virginia furniture maker.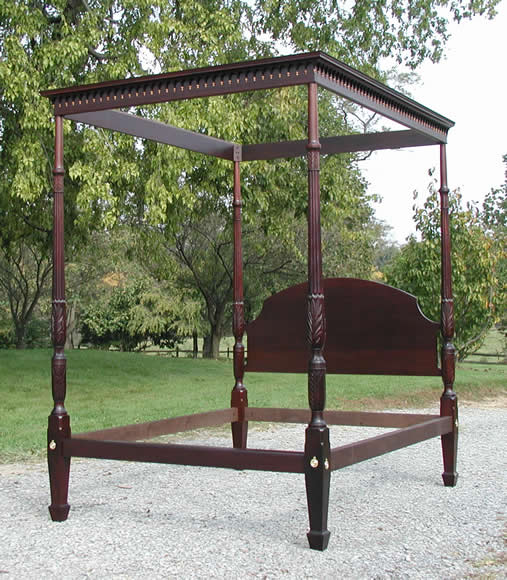 Theodore Alexander also produces an exquisite hand crafted rice bed in finely carved and figured mahogany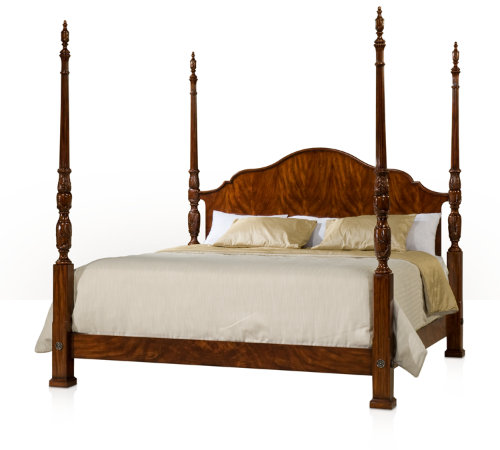 Mr. H says: The most valuable antique is an old friend-Enjoy!