An interior design transformation
Everybody loves a good before-and-after home makeover story and as an interior designer it's rewarding to look back at pre-design photos to see how the transformations took place
With this particular project, my clients were dissatisfied with the function of their really cool home even after years of living there. I was called in after their frustration reached a boiling point and it became time to rethink their most used spaces. Our focus was to bring warmth and comfort into their home with new layouts and furnishings that suited their lifestyle.
In the underused living room we ditched the sofa and wing chair arrangement opting for a modern grouping of four swivel chairs. By moving the furniture away from the walls and closer to the fireplace we created a cozy, conversational spot that the clients enjoy on a regular basis.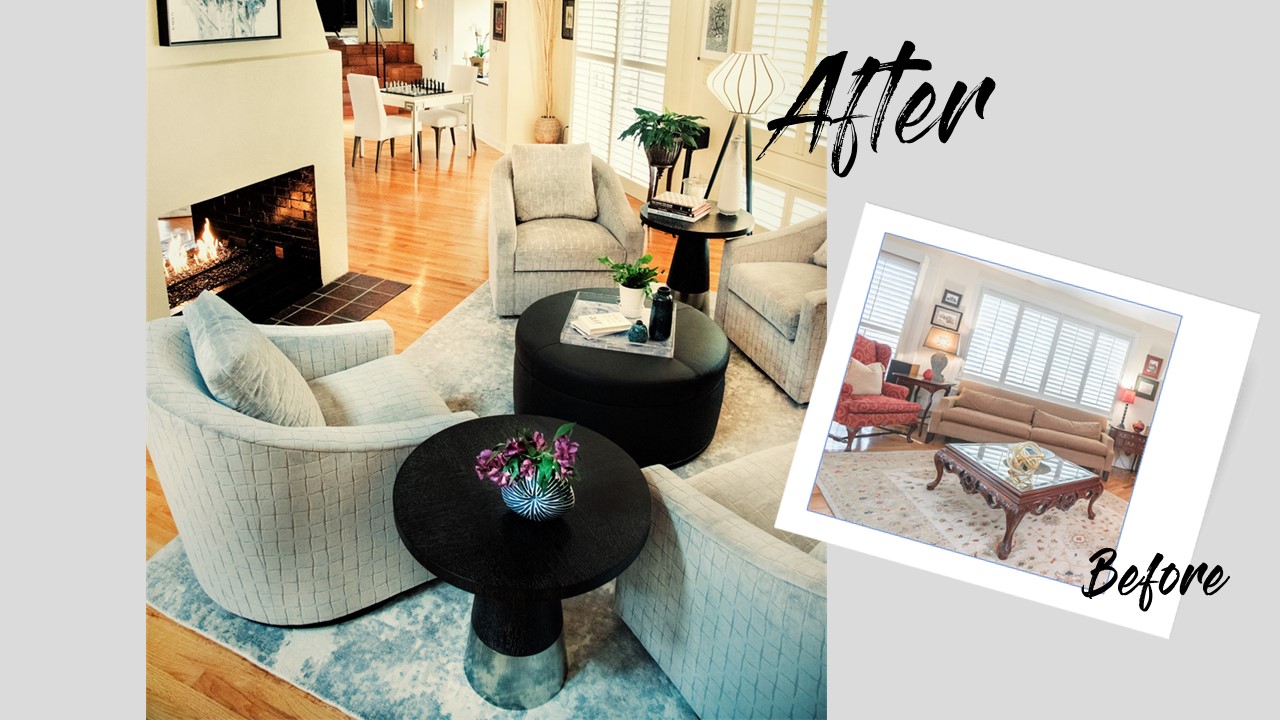 The function of the dining room was fine, being located directly off the kitchen, however the furnishings felt stuck in a 1980s time warp. While working with the existing dining table table, we swapped out the Queen Anne chairs for fully upholstered chairs in a light fabric and tied the space together with a contemporary style rug from Jaunty.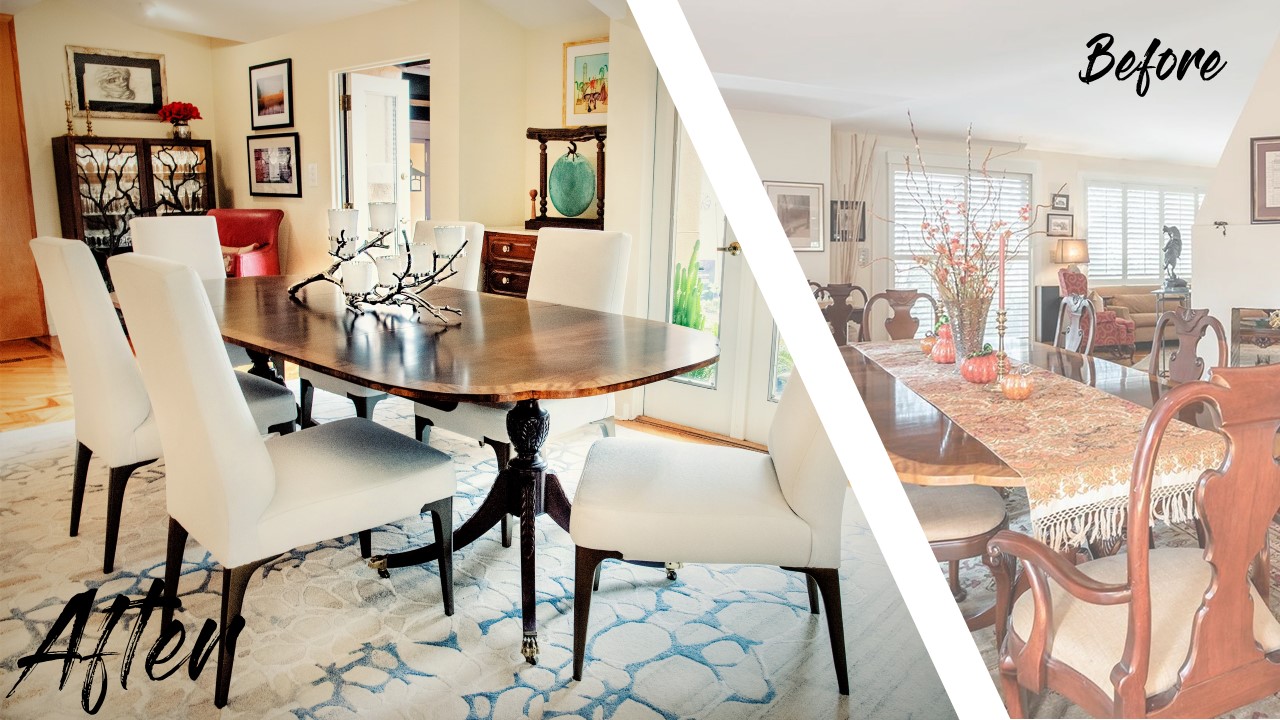 The transformation in the master bedroom was a game changer for my clients. For years, they struggled with bed placement since the room had an abundance of windows. By creating a "wall" with stationary custom drapery we were able to move the bed out of the corner and off the angle allowing the clients to finally have functional nightstands. The bedroom has become a restful oasis that feels like a luxury hotel thanks to the cohesive design that even makes the task of making the bed in the morning so much easier.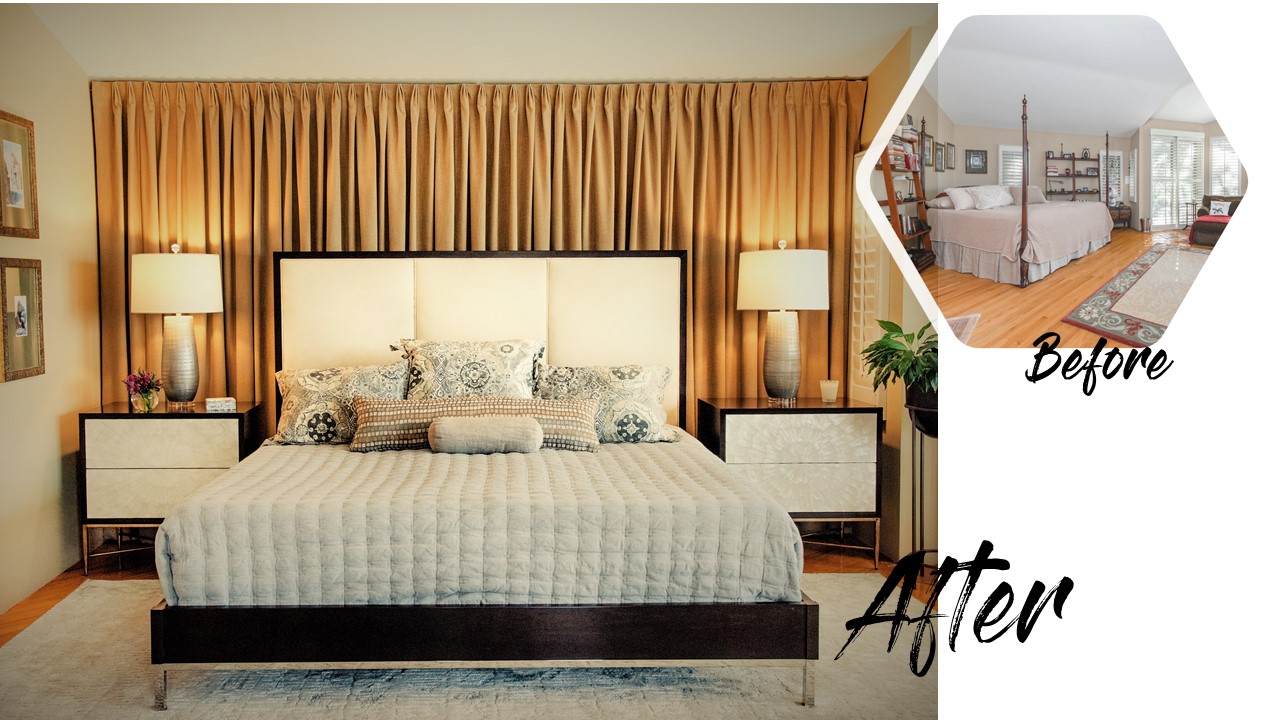 The bar and office space was plagued by an assortment of furniture that didn't mesh well in this dual purpose room. Wanting a place to entertain within a work space that was long and narrow was challenge. The style upgrade started with the relocation of the living room sofa and area rug then adding in comfortable leather swivel chairs. An iconic Noguchi coffee table strikes that balance between art and furniture.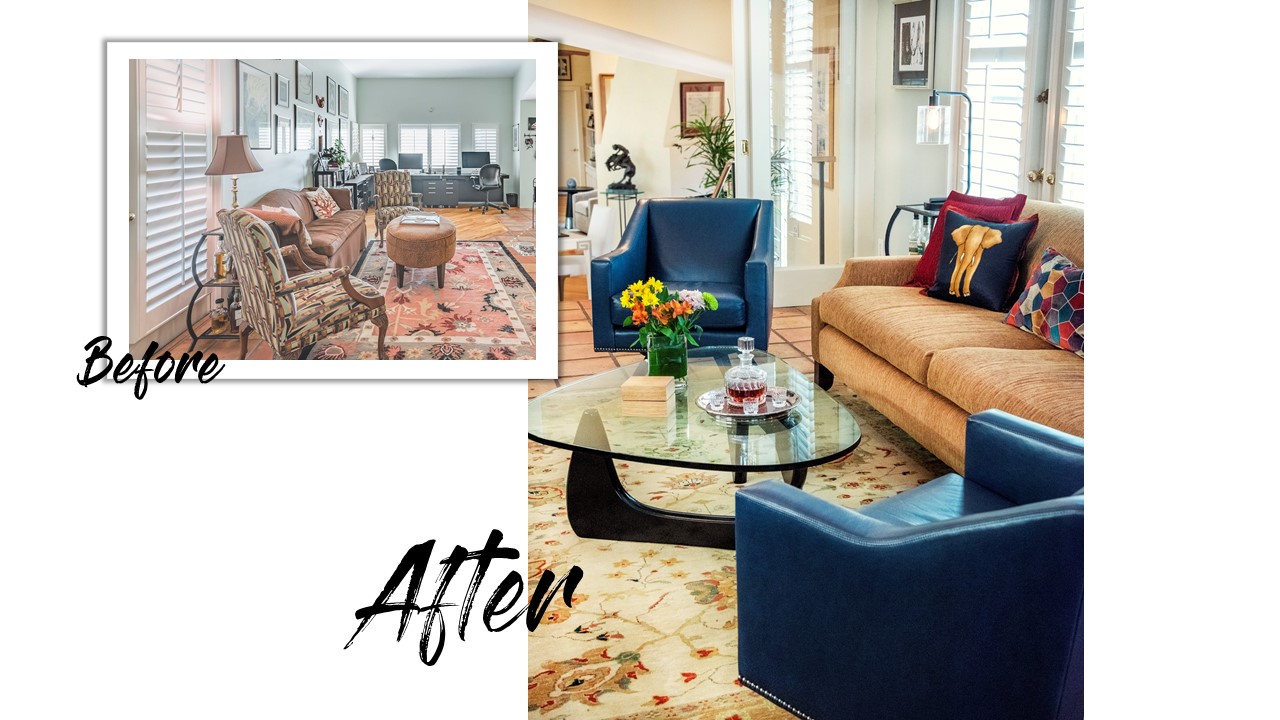 The clients had lived with the same furniture for many years, much of which they inherited from various family members. The directive throughout the home became how to update the aesthetic while integrating some of the more desirable heirlooms. In the library, we chose to keep the much loved sofa, giving it a cushion make over and repurposing the living room wing chairs with a modern fabric. The result is a cheerful space that the clients now love to relax in.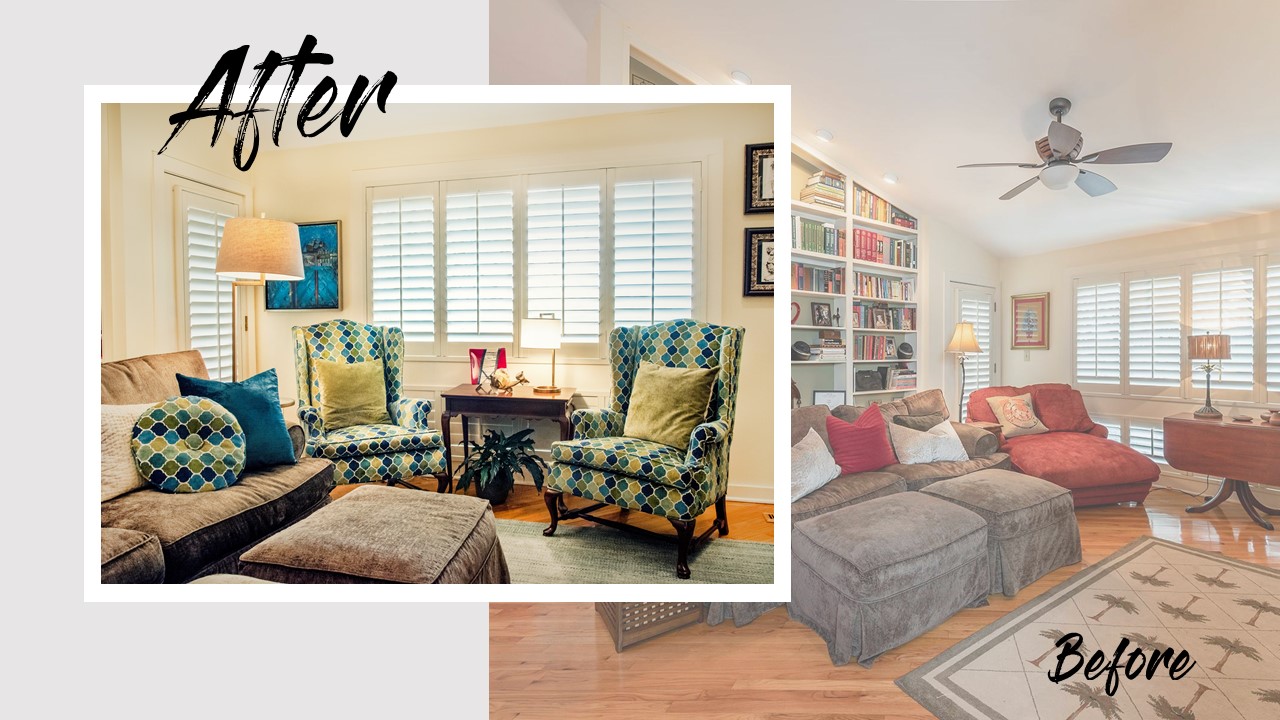 Mr. H says: Change is inevitable, Transformation is by conscious choice-Enjoy!