How to select a kitchen counter top
"What is the best kitchen counter top selection?" is a question I'm frequently asked. Unfortunately there is no correct answer as every choice has it's pros and cons. With my guidance, I leave it up to the home owner to evaluate those attributes and choose the option that best fits their lifestyle.
In no particular order are five types of the most counter top materials readily available.
Natural Stone
Over the last few decades, the market leader for counter top selections has been granite. This natural stone is mined from quarries all around the world, producing very plain, solid color slabs to the wildly exotic. Polished to a fine finish it is still a porous material that requires diligent maintenance to keep it looking fine. Acids, like citrus juice, can eat away at the stone, while beets and red wine can leave behind a stain. It can withstand direct cutting (although it dulls knives) and a hot pot generally will not harm or scorch the surface. An annual application of sealant will keep stains at bay while a thorough daily wipe down will reward by remaining beautiful.
Marble, granite's softer cousin, is even more porous and prone to scratching and absorbing stains. It's a classic though and can be worth the effort to keep it looking fabulous.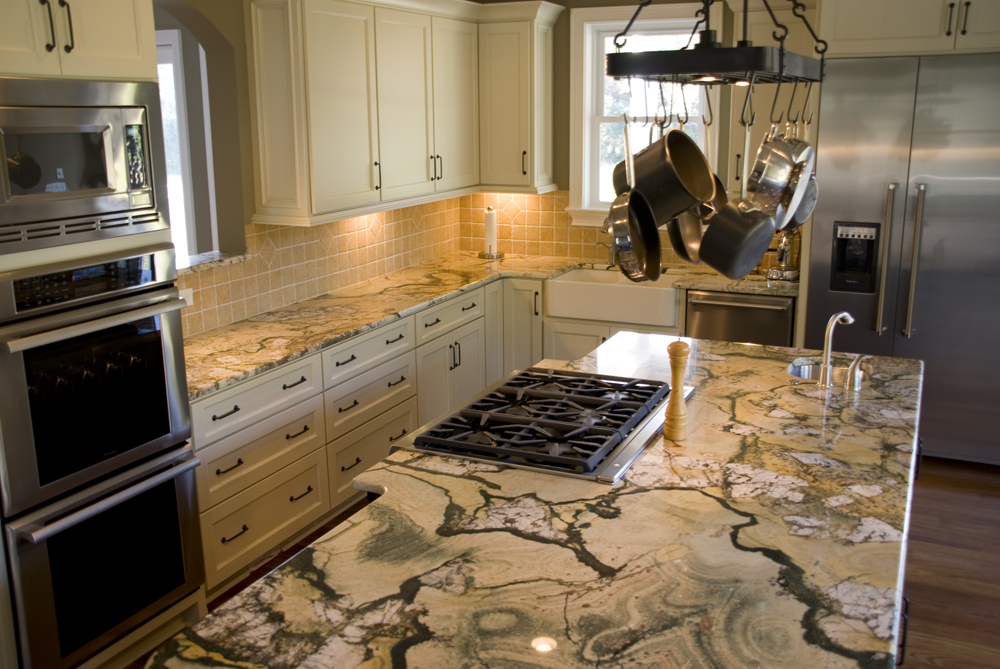 Photo: Classic Marble Granite and Tile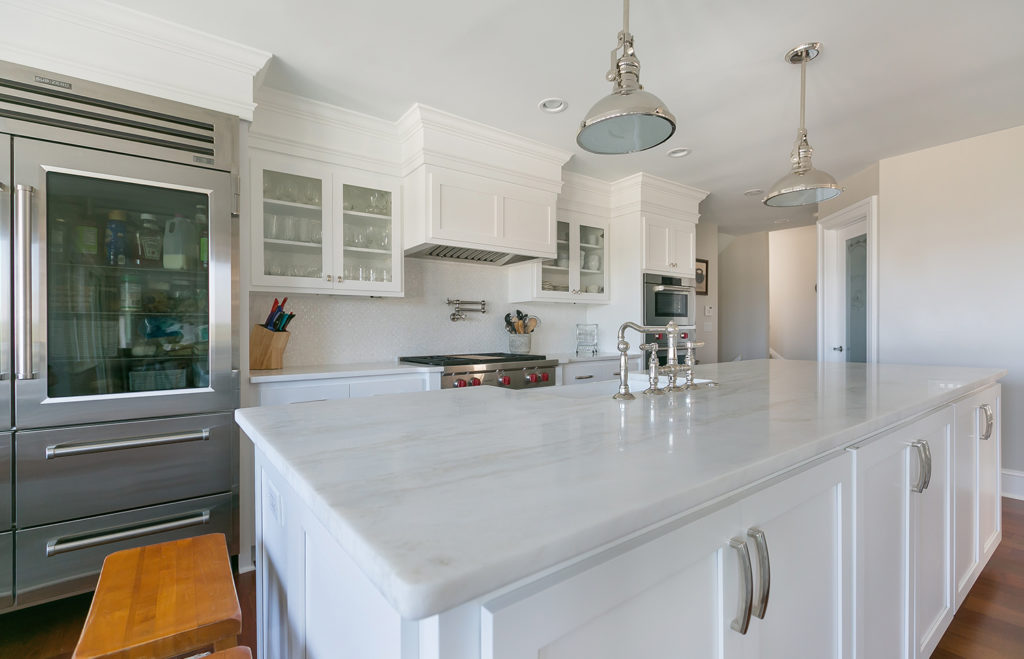 Quartz
Quartz is an engineered material composed of 95 percent ground natural quartz and 5 percent polymer resins. It has the look and feel of natural stone without being porous and is both heat and water resistant. Quartz has exploded in popularity due to it's nearly maintenance free appearance and anti-microbial properties. With thousands of colors, patterns and price points to choose from, local fabricators predict that within a few years, Quartz will be the counter top of choice.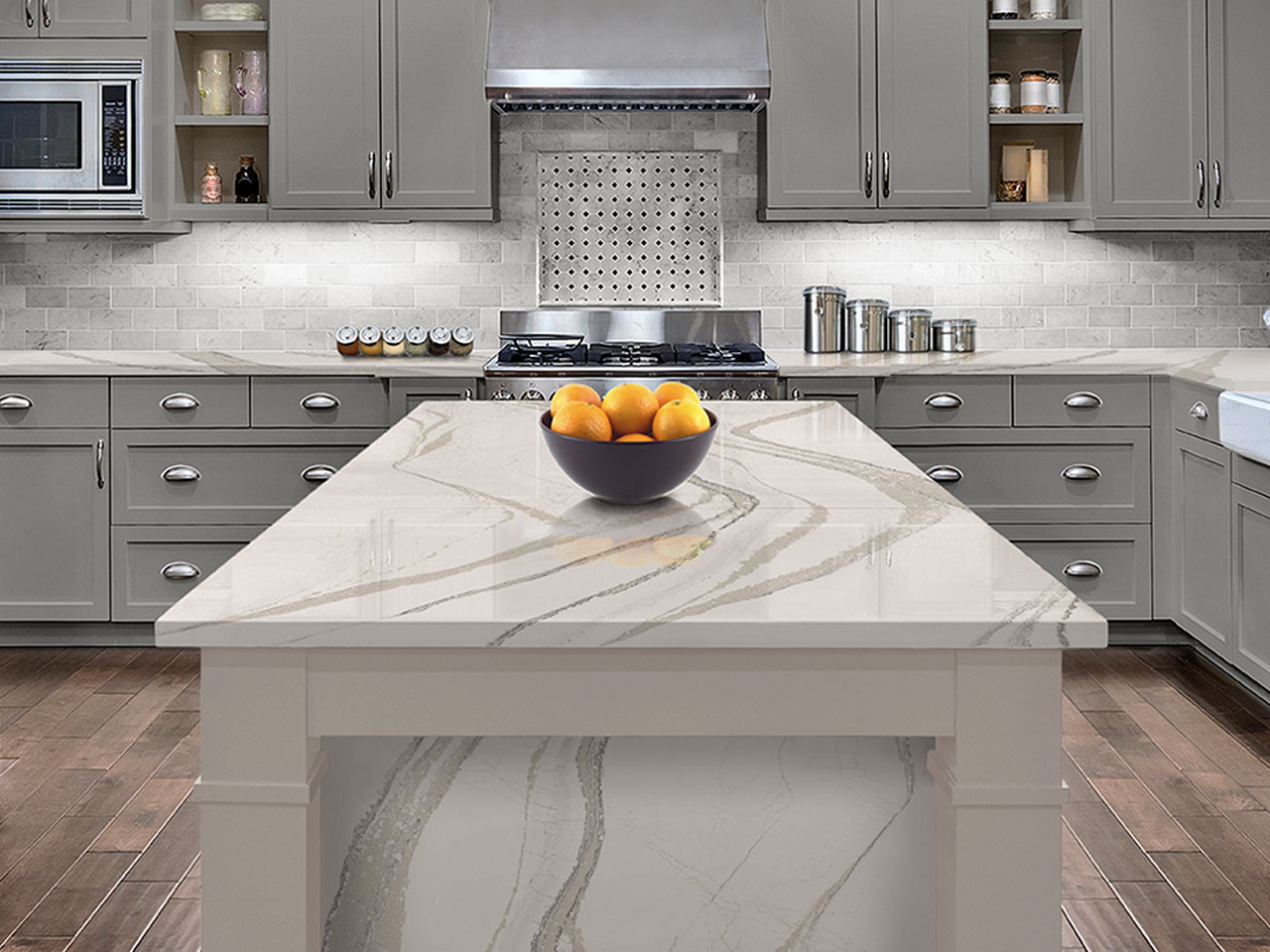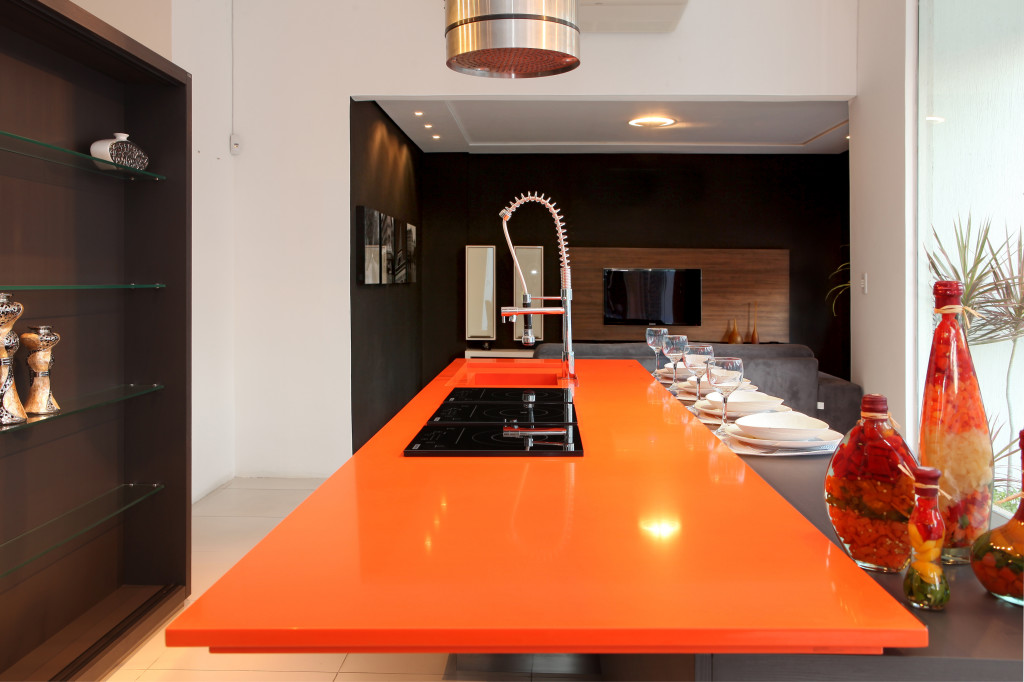 Wood
Nothing compares to the warmth of wood. Whether in the ubiquitous butcher block form, the trendy reclaimed mode or long lengths of a rare hard wood, this material is tactile and can remain lovely with a little care. Naturally anti-bacterial and easy on dishware, wood counter tops have acoustical properties as well, absorbing sound in a busy room. They are not heat or water resistant so care should be taken with trivets and around sink areas. Keeping the counter tops oiled is a must and most counter tops can be sanded and repaired if scratched, gouged or scorched.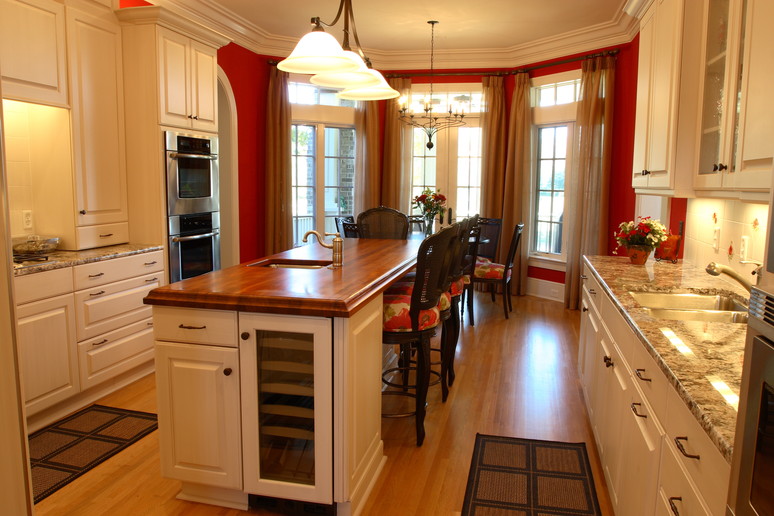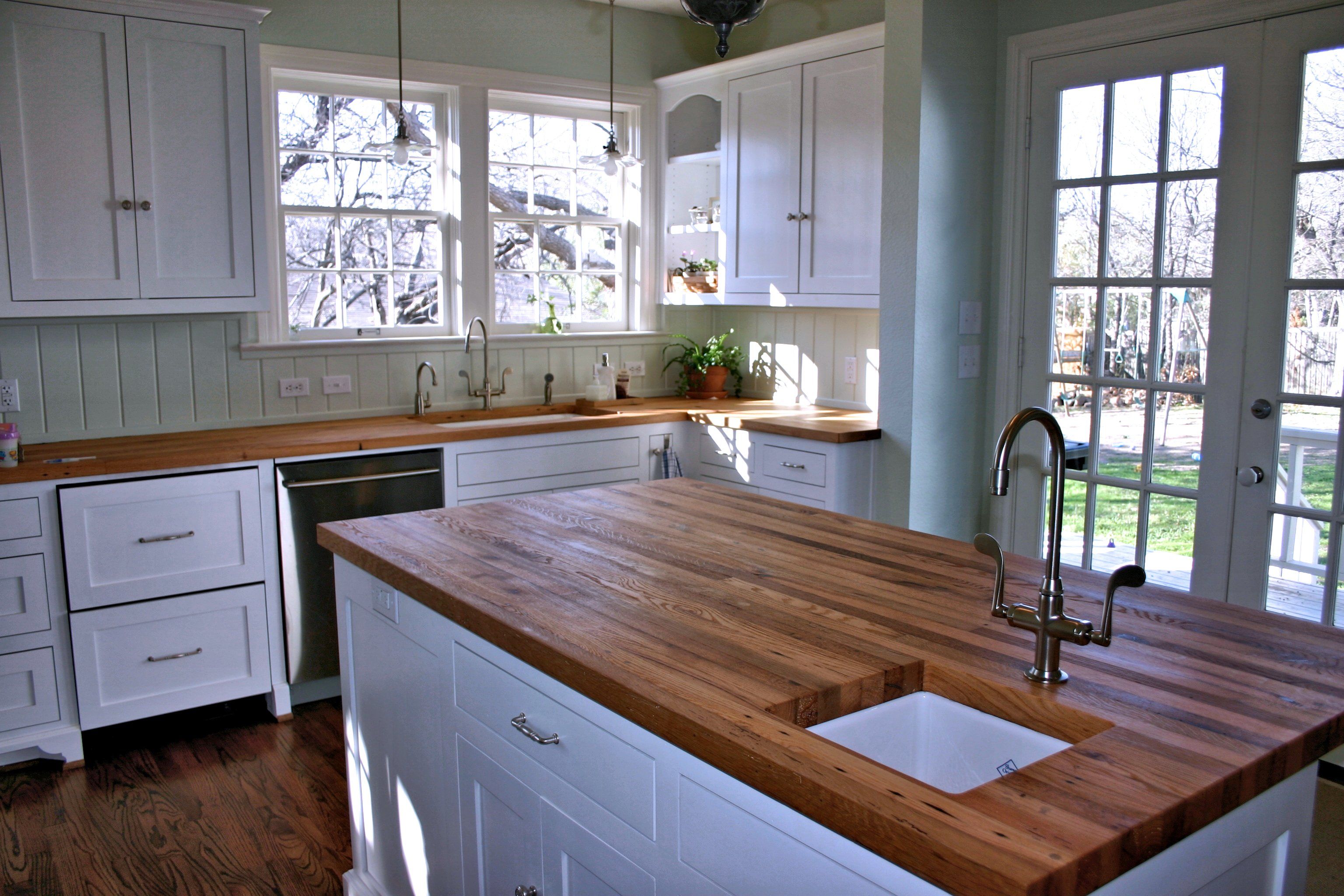 Stainless Steel
The first choice in restaurant kitchens and for good reason since stainless steel can take a beating and still look fabulous. Heat, water and acid resistant, it can scratch and ding though, and like natural stone and quartz is cold to the touch. The stainless material can come in a number of finishes and textures, including brushed or hammered finishes. Sink bowls can be integrated creating a seamless, hygienic surface. Since the metal is flexible it can be contorted into a myriad of shapes and designs and is at home in both traditional and modern kitchens.
Solid Surface
Pioneered by DuPont under the brand name, Corian in the 1960s, this counter top material is enjoying a resurgence. Composed from minerals and acrylic polymer, it can be formed into any shape without affecting it's uniform color allowing for integral sinks and drainboards. Other companies, such a Wilsonart, LG and Formica all have their own solid surface offerings with thousands of patterns and colors to choose from. While not entirely heat resistant, it is non porous and anti-microbial. It can scratch and scorch though there are onsite repairs that can done depending on the extent of the damage.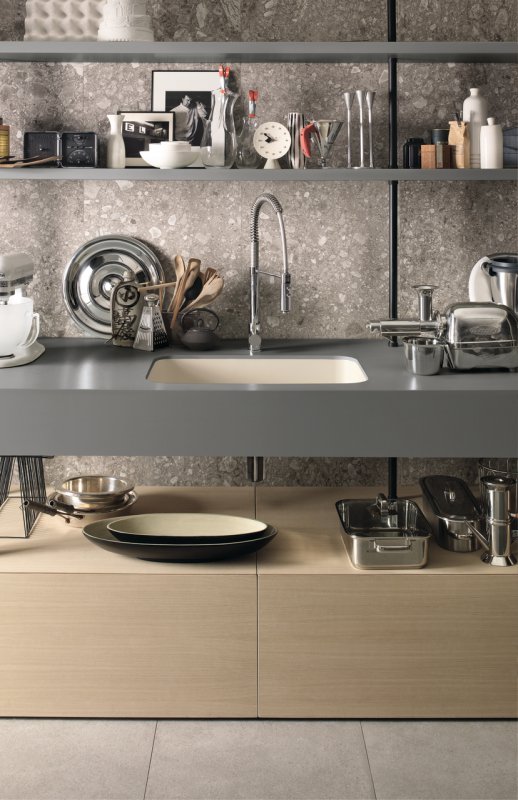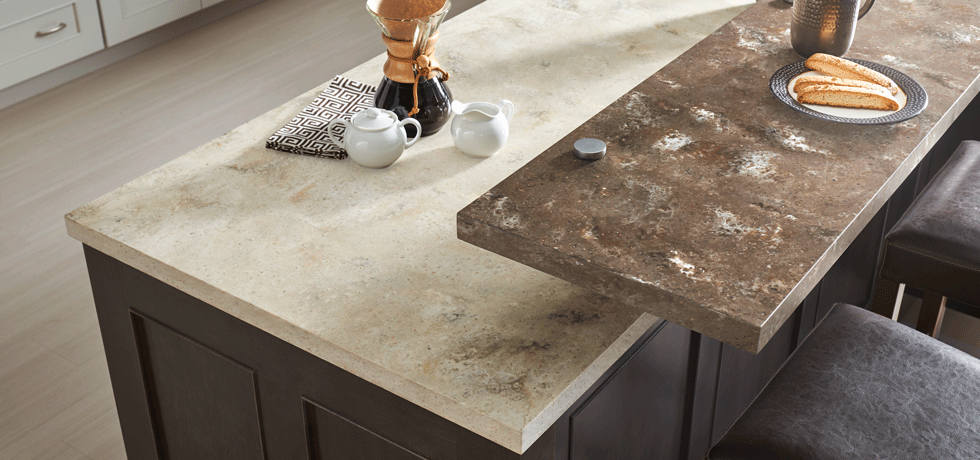 Mr. H says: The best way to get rid of kitchen odors is to eat out-Enjoy!