TenTips for Living Through a Renovation
So, you have decided to renovate your home. Whether it's a house you have lived in for years or a newly purchased one, taking on a remodeling project is not for the faint of heart, especially if you are staying put. Although the ends gloriously justify the means, the process can be challenging to live through.
Regardless of the project size, your family must tolerate the inevitable disruptions from dust, noise, and workers tramping through your home. Entire spaces will become inaccessible though with planning and flexibility you can turn an inconvenient situation into one that is manageable (and often memorable!) for your family.
I speak from experience when I offer up these 10 tips for living in your home during a renovation.
The Schedule
Working with your contractor, develop a detailed yet flexible timeline for the project.  It should include start, middle, and end dates as well as when selections must be ordered.  If your contractor will not commit to providing a schedule in their contract then find one that will.  When you are living through a renovation, the last thing you want is for it to endlessly drag on.
If you're doing the work yourself, a schedule is just as import to keep the project on track.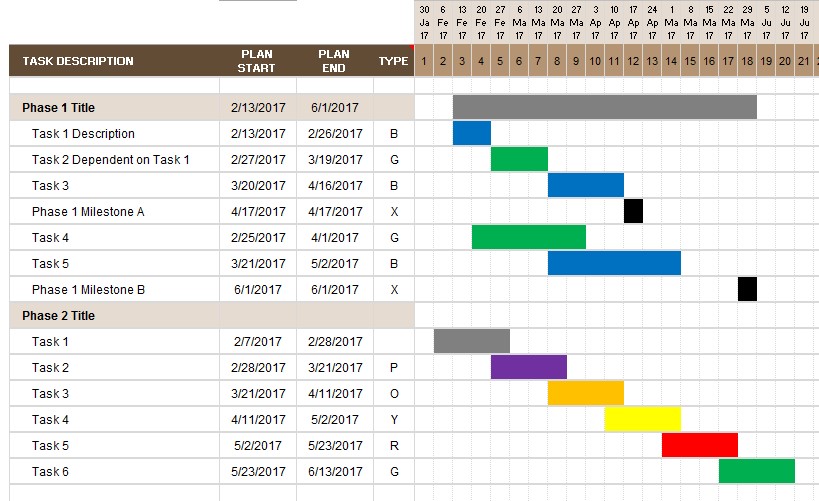 The Season
Picking the right time of year is crucial when you're living in a renovation.  Not having heat or air conditioning for a few days can make an already uncomfortable situation even worse.  Depending on your climate Spring and Fall could be the best months to tackle and extensive remodeling project.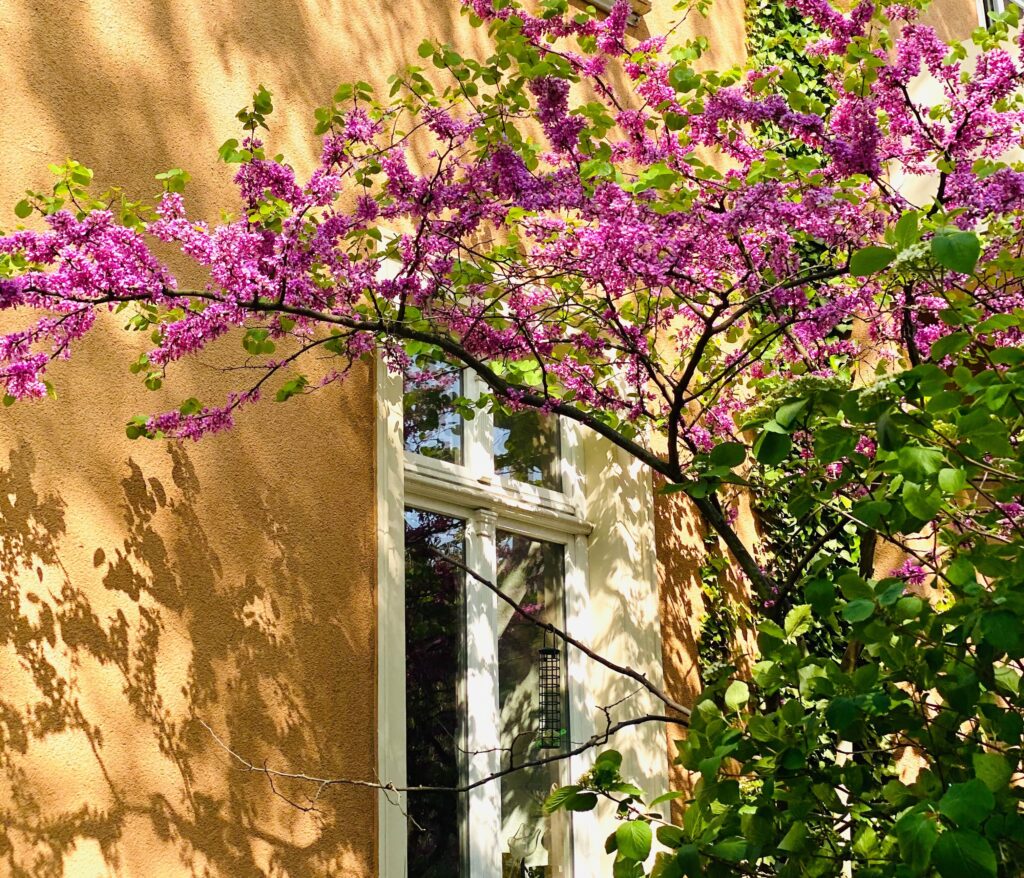 Temporary Areas
Depending on the spaces being renovated, you'll need to make accommodations for those rooms in another part of the house. Remodeling a kitchen will mean setting up a temporary kitchen either in a bathroom or if you're lucky at a wet bar.  Creating proactive bathroom, kitchen, and bedroom strategies will allow those areas to be protected during construction.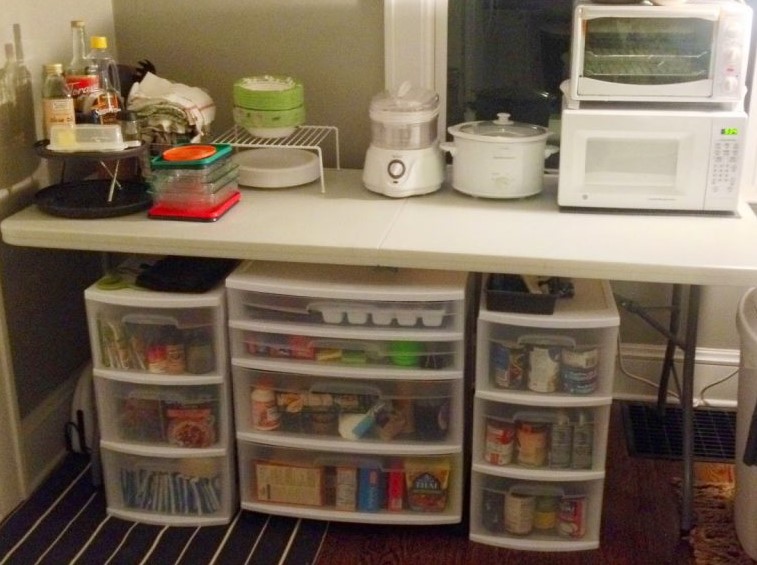 Pack it Up
Before work gets started move essential items you'll need into their temporary space.  Make sure things you'll frequently need are easily found. It's also important to remove any items, including artwork and window treatments, from the space so that they are not in the way or potentially damaged.  While you're packing, get rid of things you don't need by either donating, selling or recycling.
Protect the Vulnerable
Amid the commotion, don't forget to have a safety plan in place for kids, pets and the elderly.  A construction site can be extremely dangerous and it's important to have strategy for keeping everyone safe.  Designate spaces, set up barriers, and assign traffic patterns for them and the construction team so that no one gets hurt or disrupts construction progress.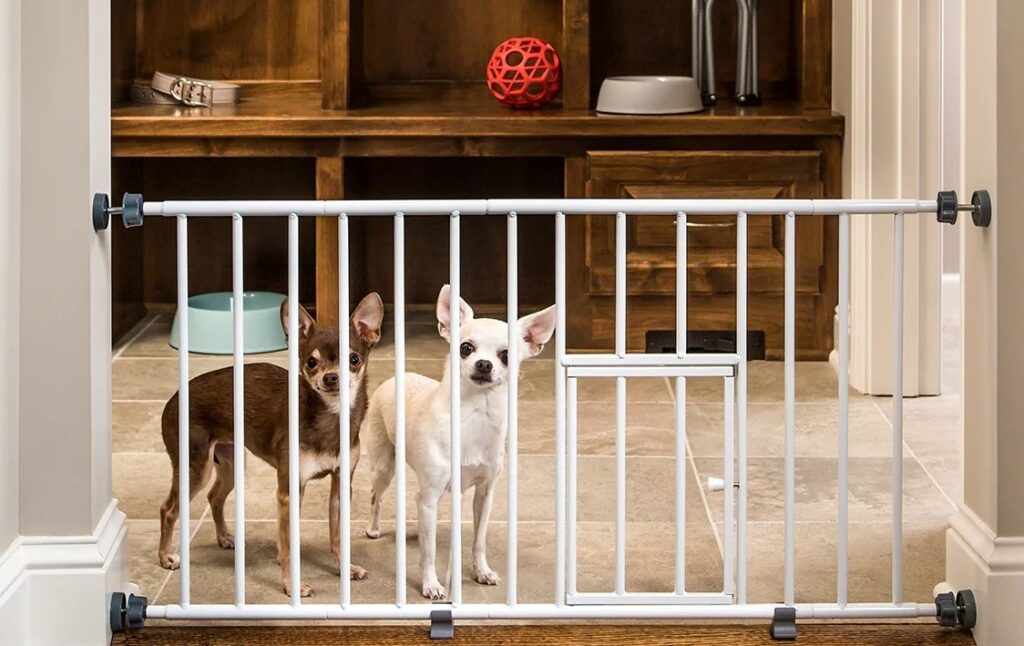 Pick it Out
Having everything on hand before you start, or at least ordered with delivery dates, will keep your project moving along. You don't want the plumber on site and not have your shower rough ins there to install. Waiting on products will wreak havoc on your renovation schedule so it's important to have all your selections made and ordered.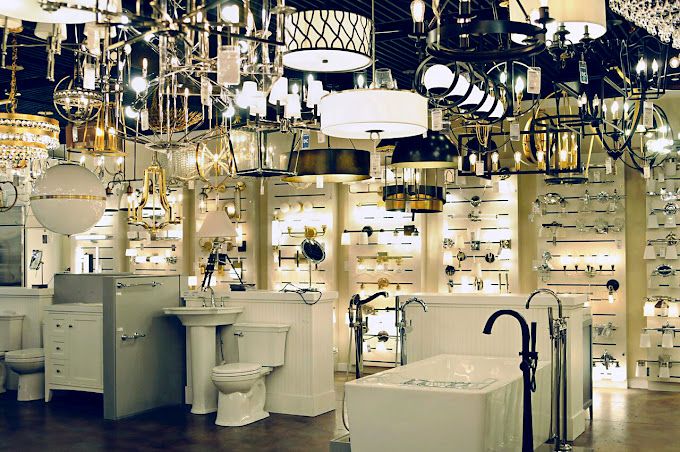 Dust
Dust will be everywhere, even with protection.  Closing doors and creating plastic dust barriers in your usable spaces will help, though the dust is inevitable.  Get used to a dirty place as no amount of vacuuming, or cleaning is going to help.  Sorry!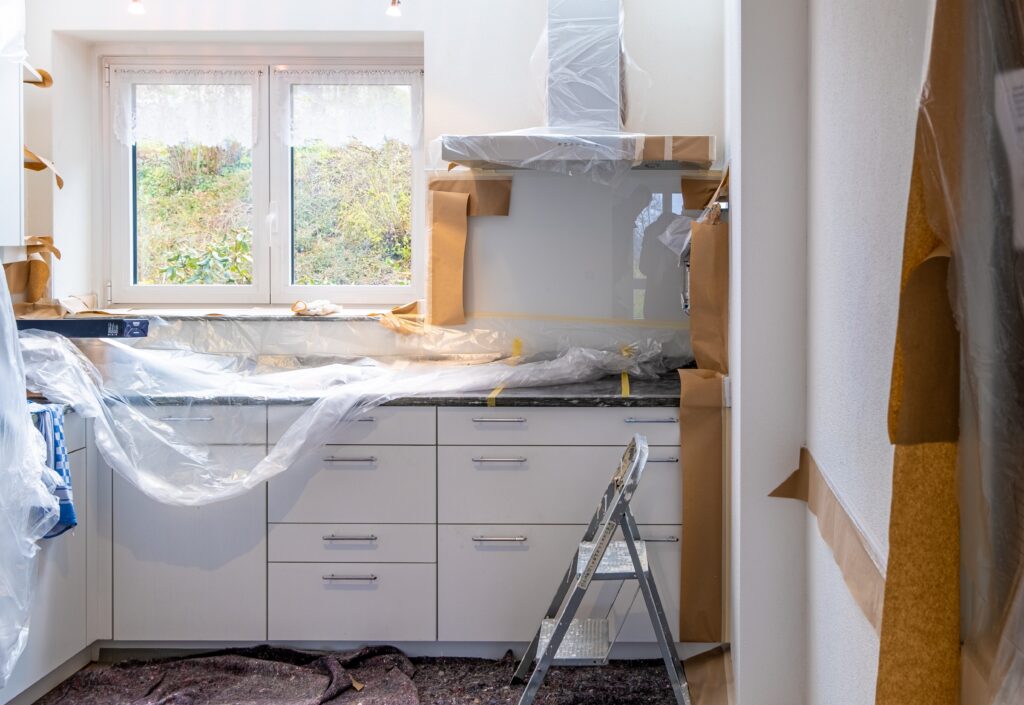 Privacy
If your one to wander around partially clothed you may want to rethink that habit. Having workers swarming your home will feel very invasive and it's critical to set some ground rules on crew access so you know when the house is your own and when the workers take over. Secure off limit areas and safeguard valuable regardless of how much you trust your contractor.
Keeping it on Track
One benefit of living on site is keeping track of the project's progress.  You'll know what each trade is doing (or not), be there to accept deliveries, and make decisions on any changes or unexpected issues that arise.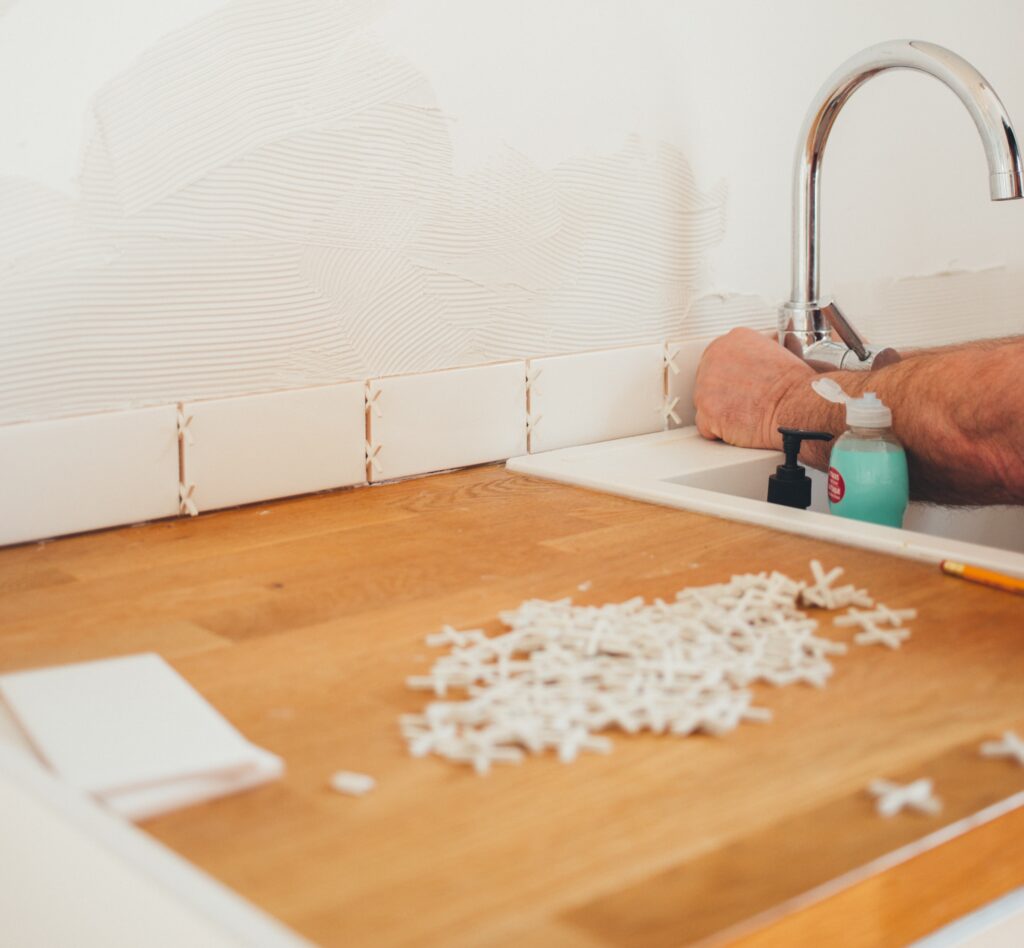 Mindset
Having a good attitude is the mindset your family will need to embrace.  Staying focused on the vision of your future home will help overcome the many challenges you'll encounter seeing it through. Your home is your sanctuary, and a renovation is a major disruption.  Make the most of the chaos and accept the inevitable.  Rather than concentrating on the mess, find fun things to do you otherwise normally wouldn't.  A live at home renovation, creates endless valid excuses for just wasting time and enjoying yourself. 
I found that wine helps too!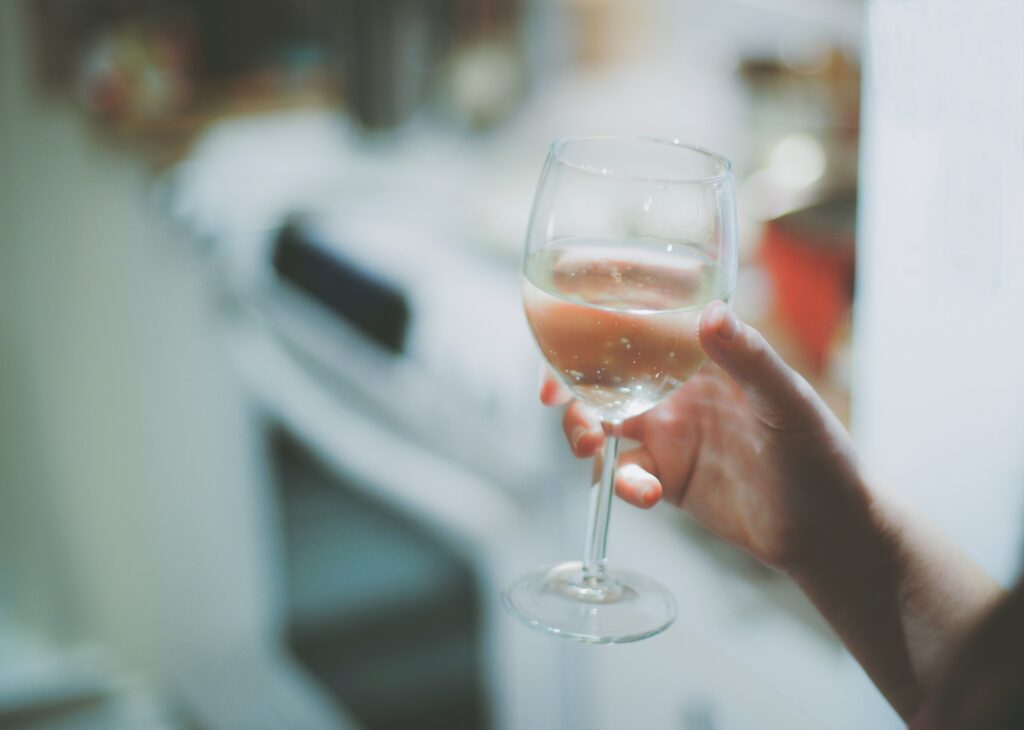 Mr. H says: Some look for a beautiful place, Others make a place beautiful-Enjoy!