Monograms for the Home
Personalizing an item with a monogram dates back to the 19th century when ladies hand stitched their married initials onto their trousseau pieces.  It fell somewhat out of favor during World War I when women needed to work out of the home to support the war effort.  In the mid 20th century though, with the invention of the embroidery machine, monogramming came back into fashion. Then and now, it is de rigueur for Southern brides to receive some some type of monogrammed item when they marry.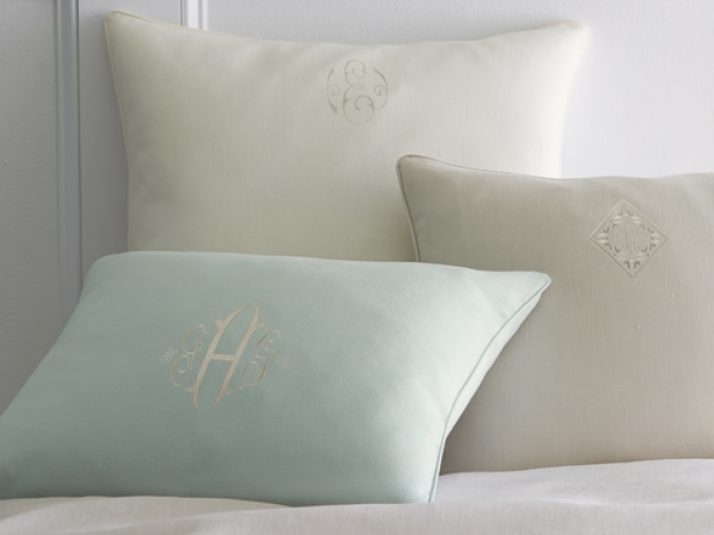 Monograms can incorporate multiple names or just a single letter and are either embroidered, etched, embossed, or painted onto home items.  Whether plain or intricately interwoven patterned, monograms are an ideal way to embellish your home.
Table linens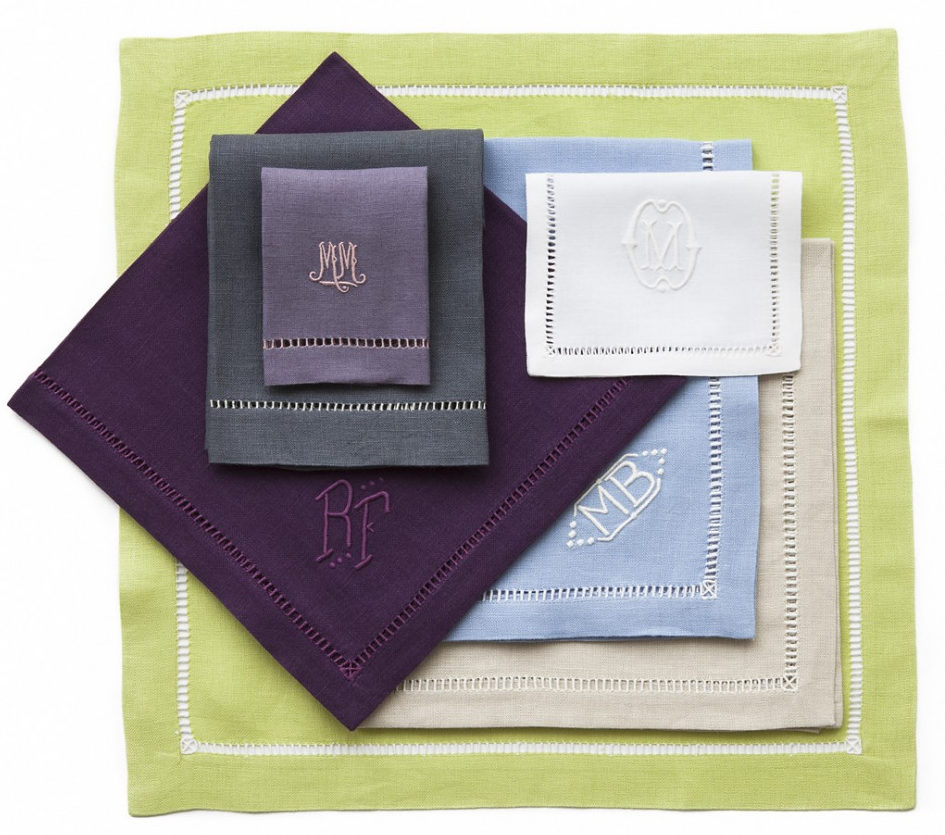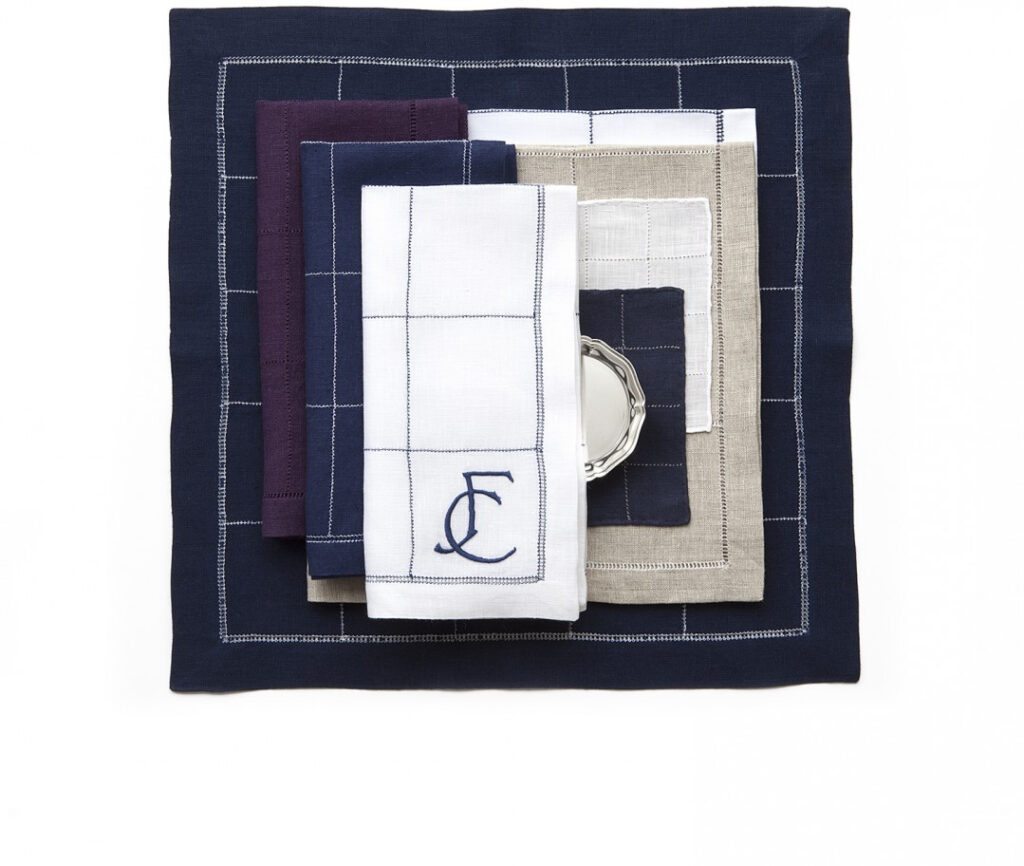 Always versatile monogrammed pillows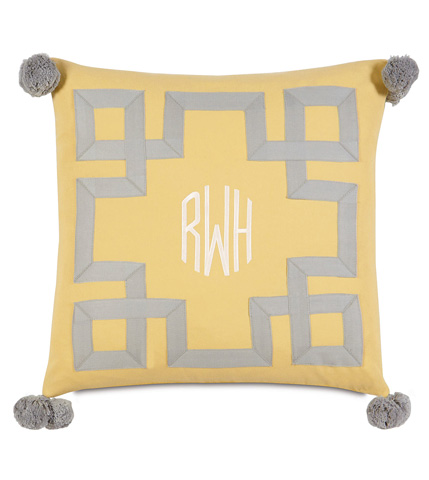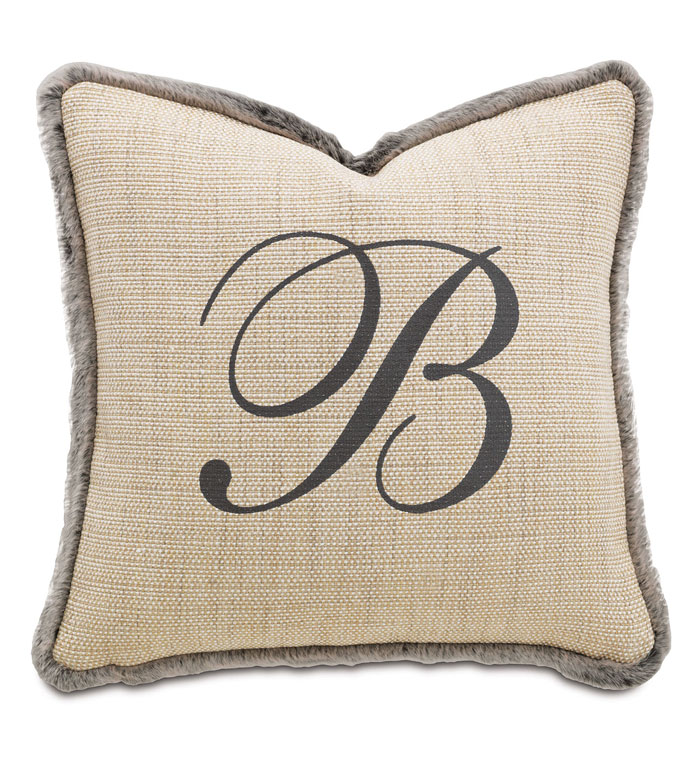 Chair back with elegant single initial monogram backs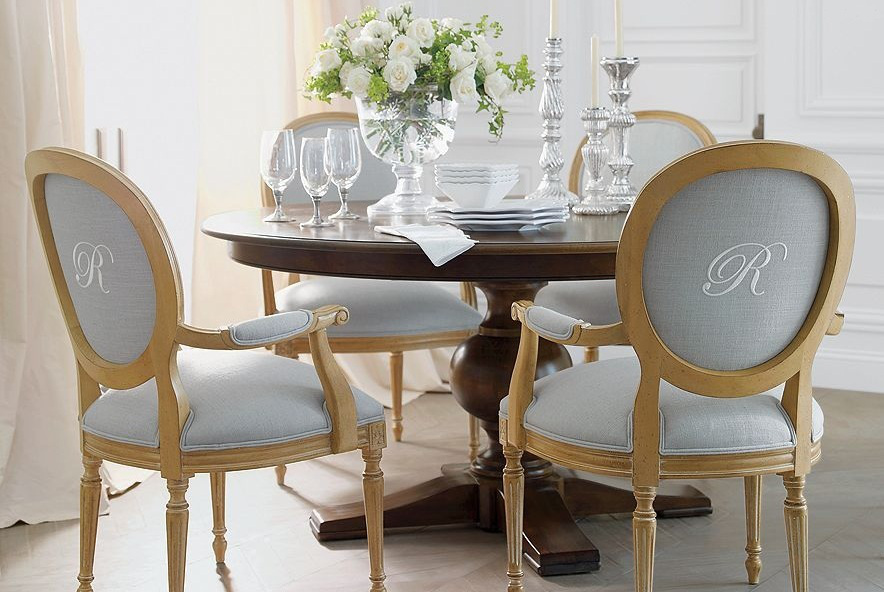 A wide variety of personalized china can be found at Sasha Nicholas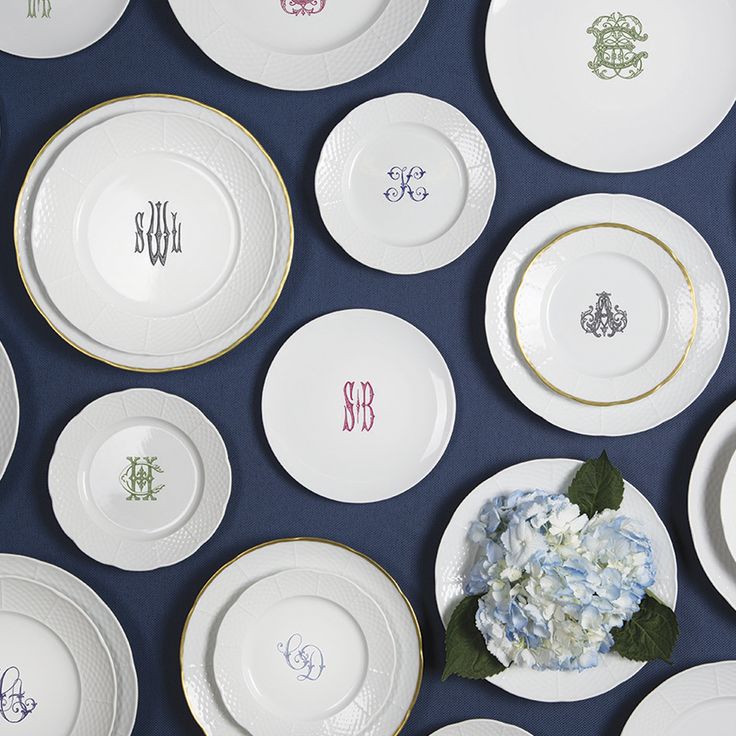 Flatware is embellished with a simple script initial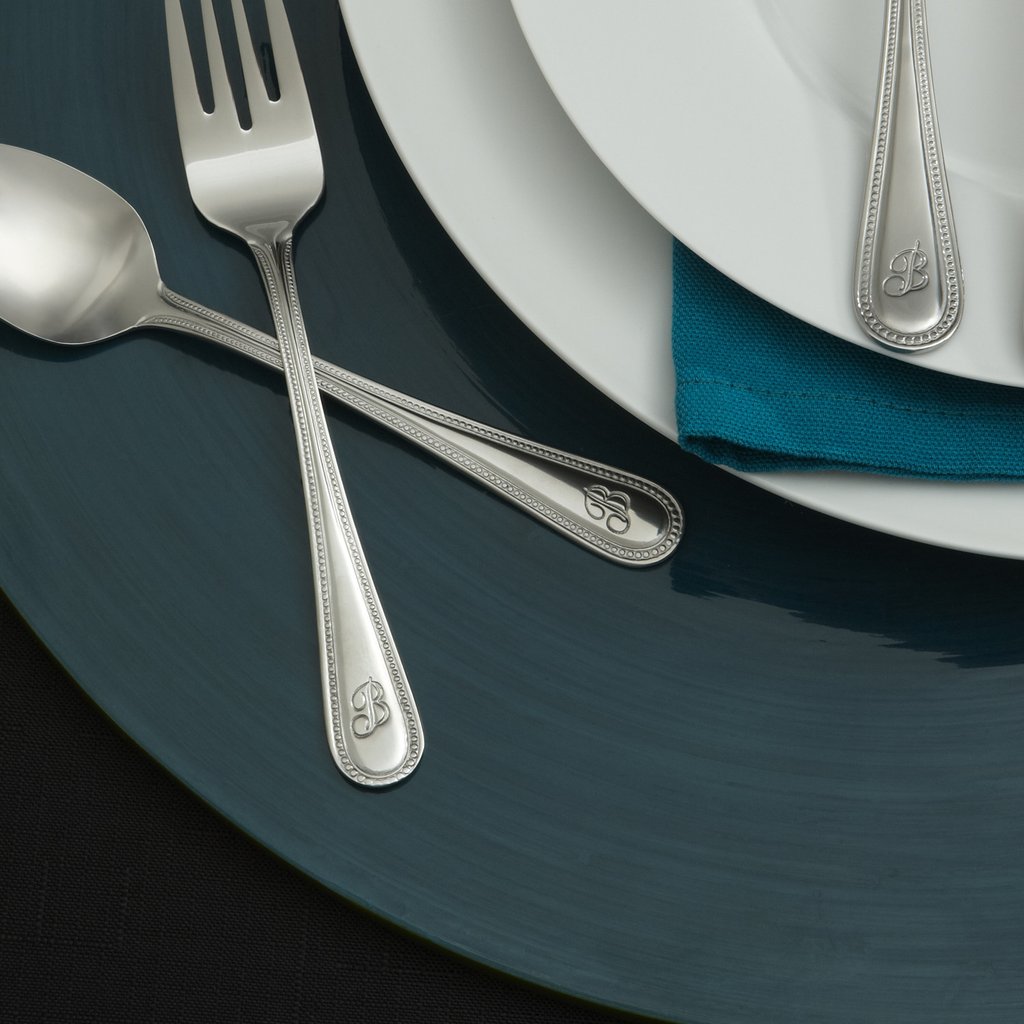 Glass and bar ware are ideal for monogramming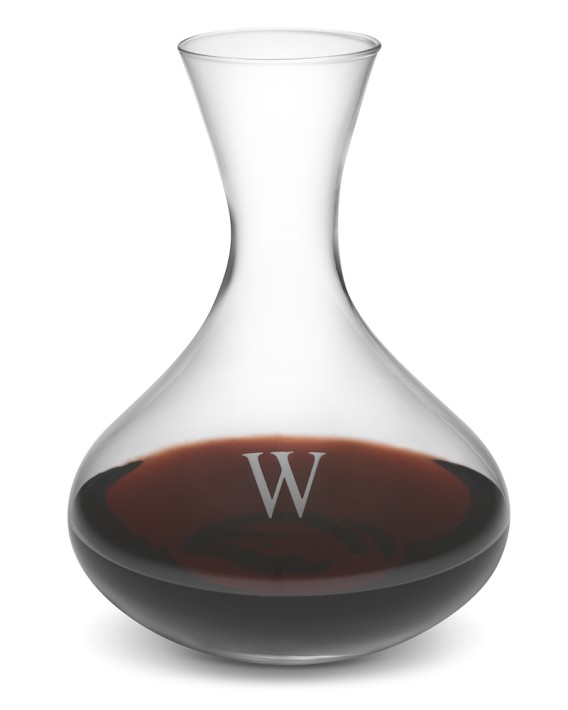 The fur kids enjoy personalized items too!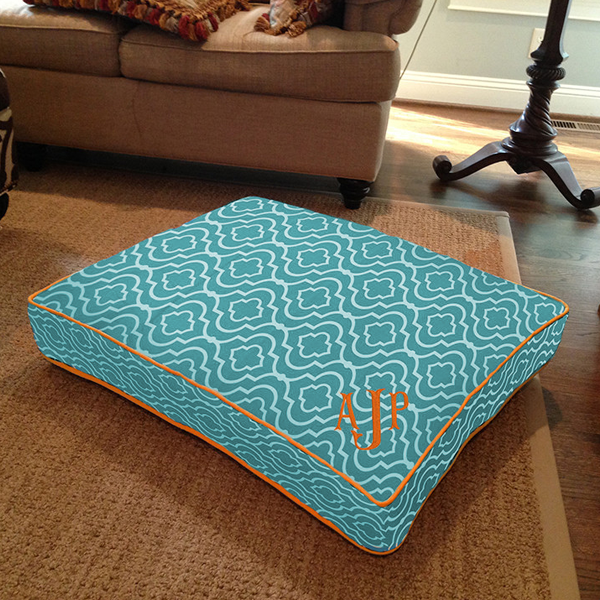 Mr. H says: There is nothing like staying at home for real comfort-Enjoy!