History of the Sofa
In many homes, the upholstered sofa is the central figure of the family or living room.  It's the comfortable spot to relax, watch TV, or catch an afternoon nap.  We can't imagine living in a space without one, but prior to its modern innovation in France during the late 1680s nothing like it existed. While lounging pieces could be found around the world, mostly for royal use, the general population sat on straight-backed wood chairs that could be ported to a dining table or near a warming fire.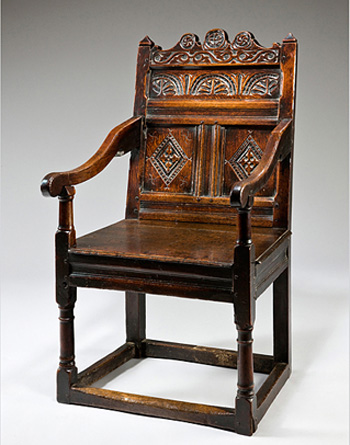 At the turn of the 18th Century, with the enrichment of a bourgeois working class, along with new found leisure time the desire for privacy and comfort increased.  It was at that time that padded furniture became an invitation to lounge.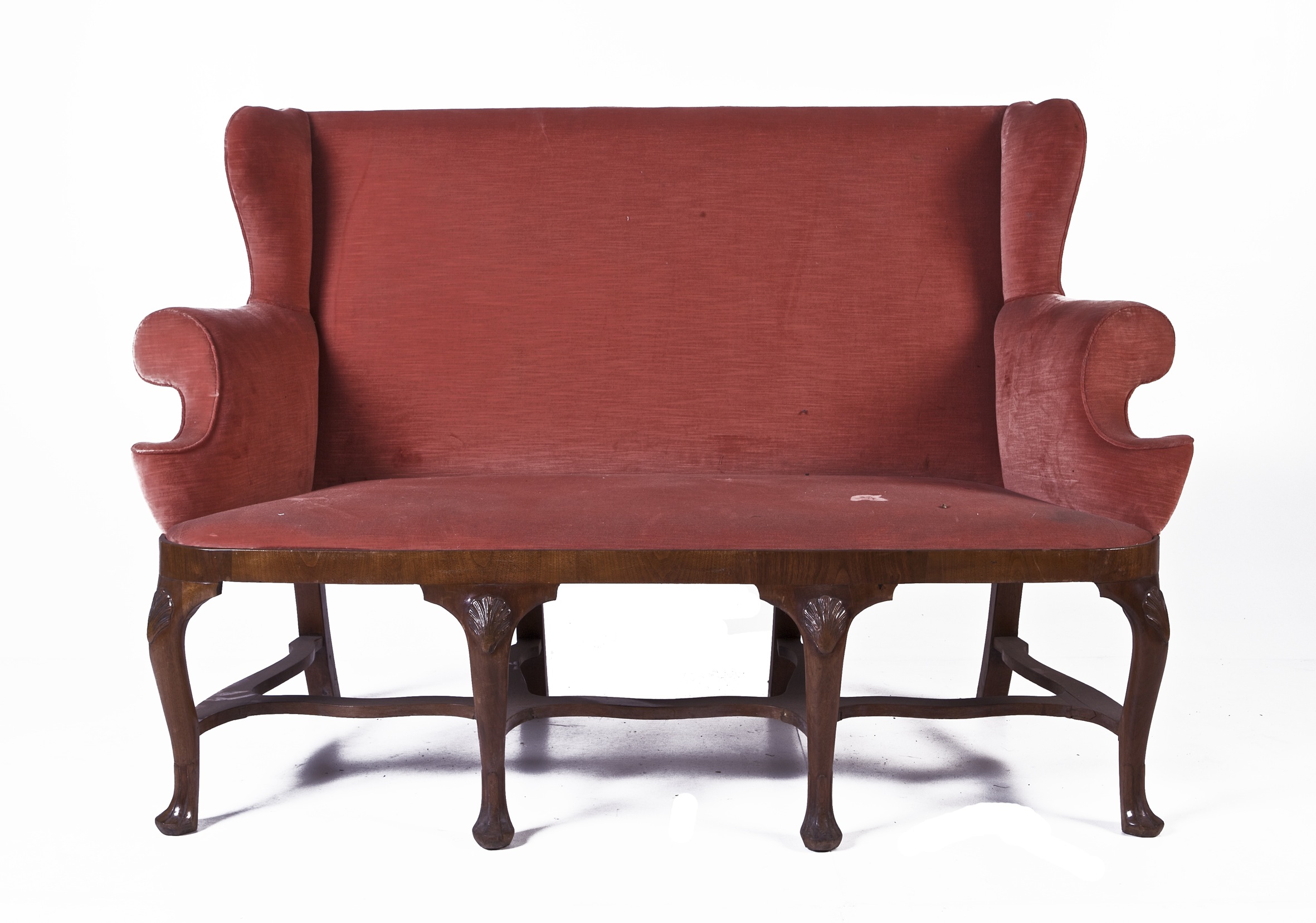 During the advent of the industrial revolution, new furniture manufacturing processes evolved allowing for the mass production of most any item.  It was here that the modern sofa was born.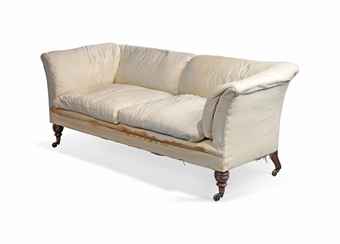 Along with the invention of the sewing machine, the basic techniques developed nearly 200 years ago, are still in use today for the manufacturing of sofas.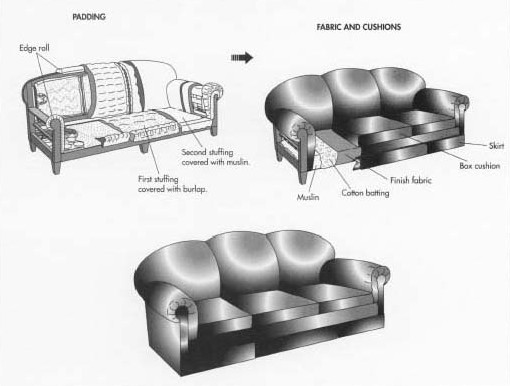 Other terms synonymous to a sofa are settee, chesterfield, divan, davenport, canape and a designer's least favorite "couch".   Styles today run the gamut from traditional and modern to even the very extreme.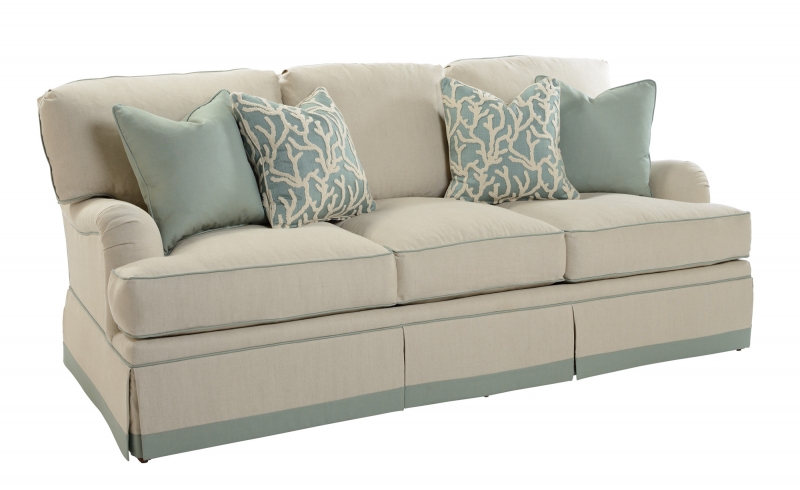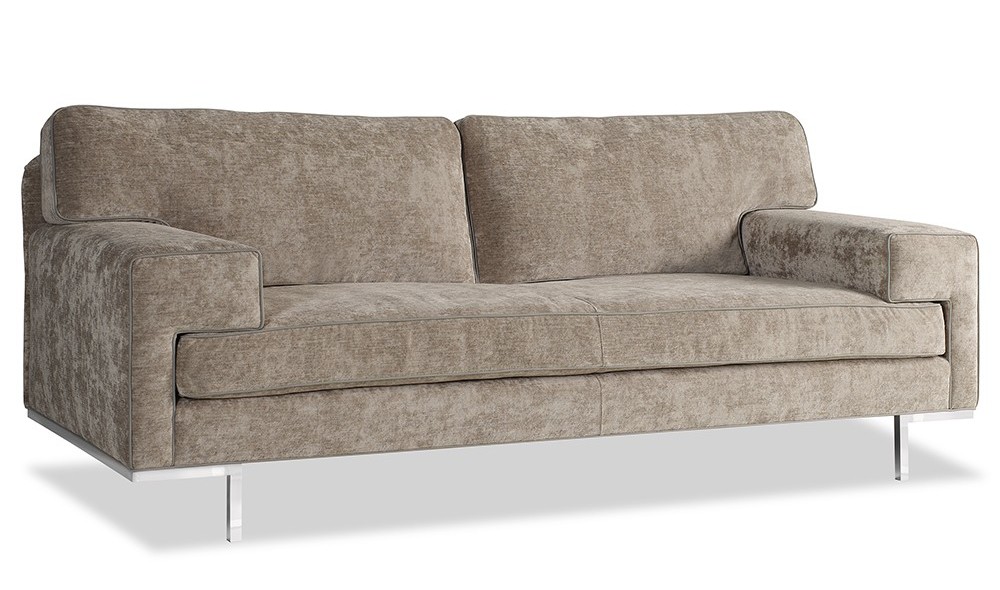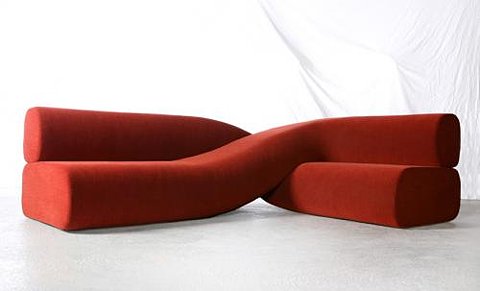 Even our dogs get to enjoy their naps on a comfortable sofa.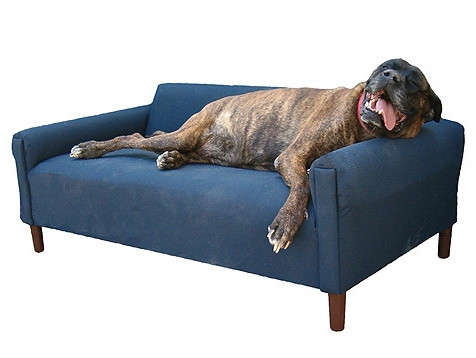 Mr. H says: There is nothing like being at home for real comfort-Enjoy!