Whiling Away in Winston Salem
On a recent trip to High Point Furniture Market I was pleased to spend some time in charming Winston-Salem.  Even though its the fifth largest city in North Carolina, it harbors a wealth of charm and history.  From skyscrapers to the 1700 era structures of Old Salem, Winston Salem is a sojourn worthy city.
Completed in 1929, as the headquarters for the R. J. Reynolds Tobacco Company, The Reynolds Building was the design inspiration for the much larger and more famous Empire State Building in New York City that was built in 1931.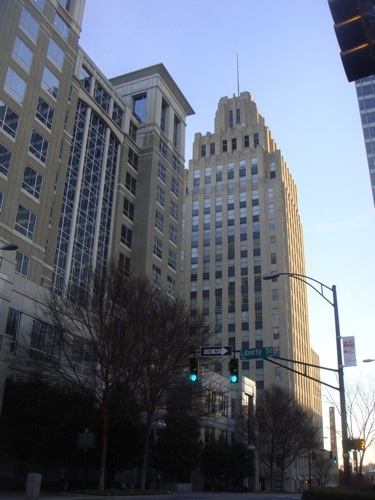 The tallest building in the Piedmont Triad region is found in Winston-Salem.  The Wells Fargo Center or 100 North Main Street is a 1995 postmodern 34 floor skyscraper designed by Petronas Towers architect César Pelli.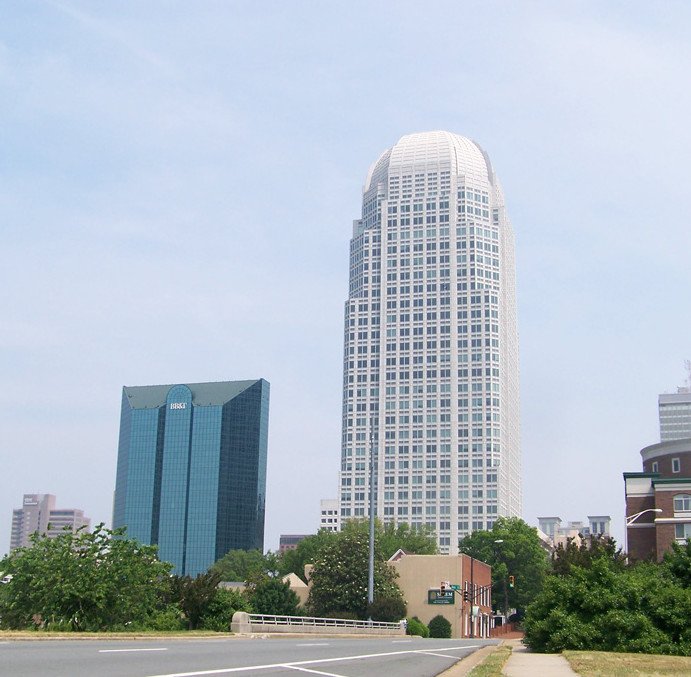 The area of Old Salem was originally settled by members of the Protestant Moravian Church in 1766.  Declared a National Historic Landmark in 1966, the town's restored and reconstructed buildings, staffed by living-history interpreters, present visitors with a view of Moravian life in the 18th and 19th centuries.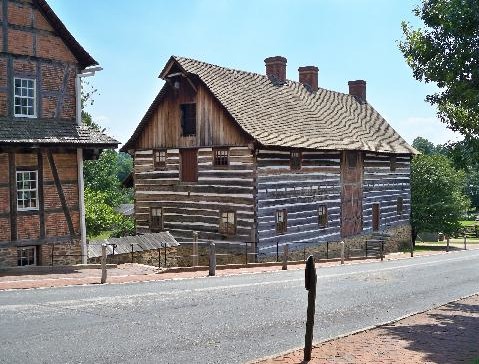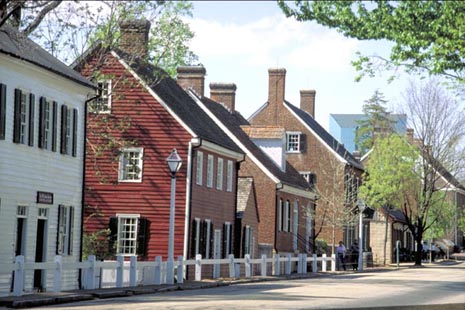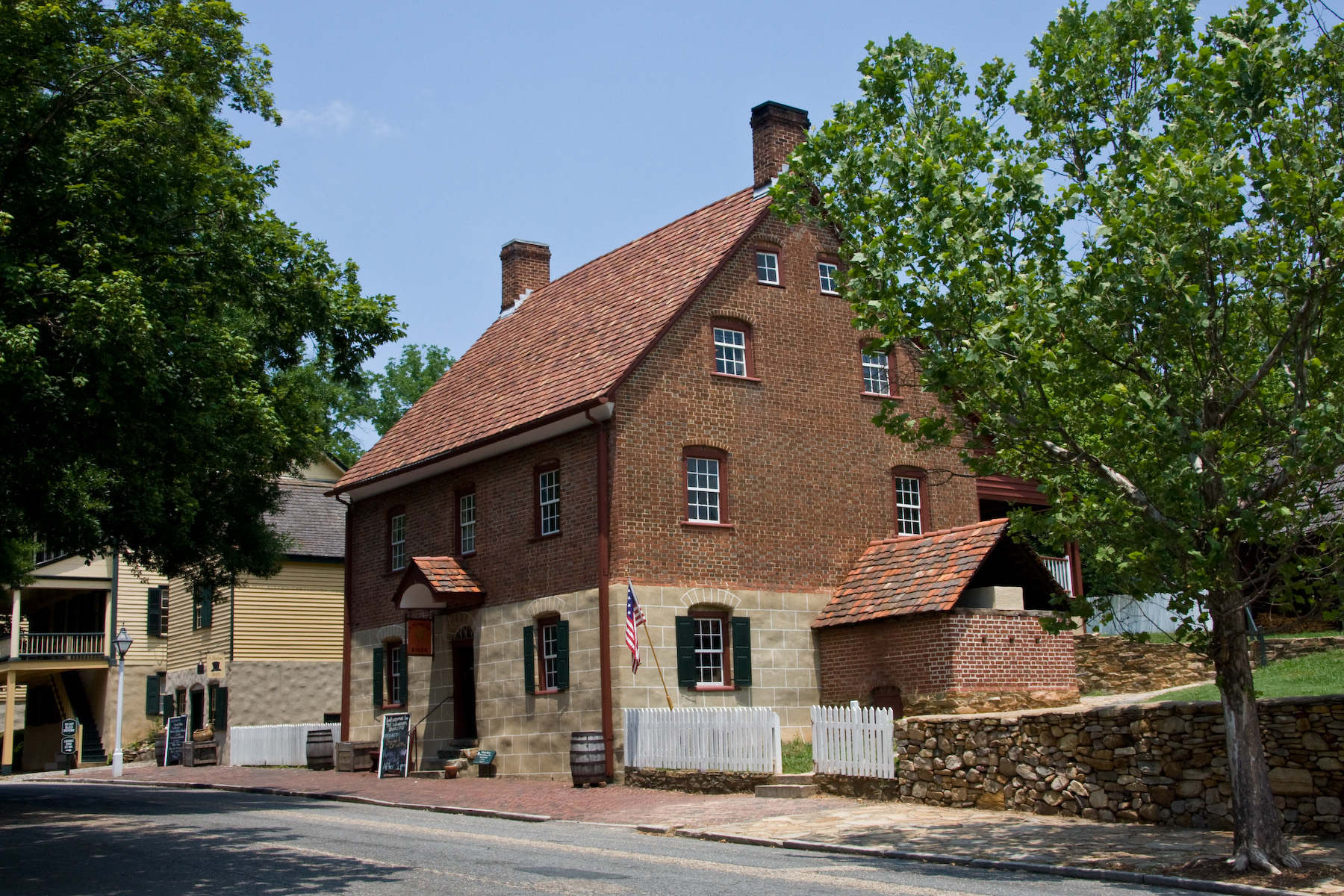 A trip is not complete with dining at the Tavern in Old Salem.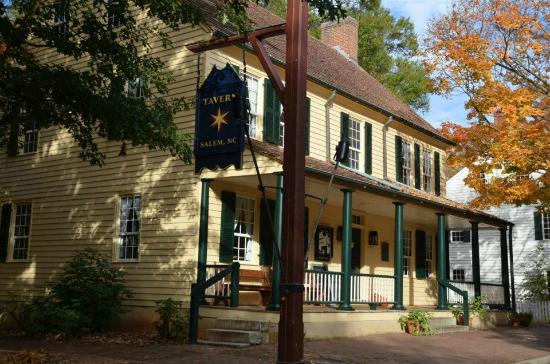 For the duration of my stay, I was happily ensconced in fellow ASID interior designer Susan Carson's home.  Built in the 1920's, it was a joy to behold her design of the interiors.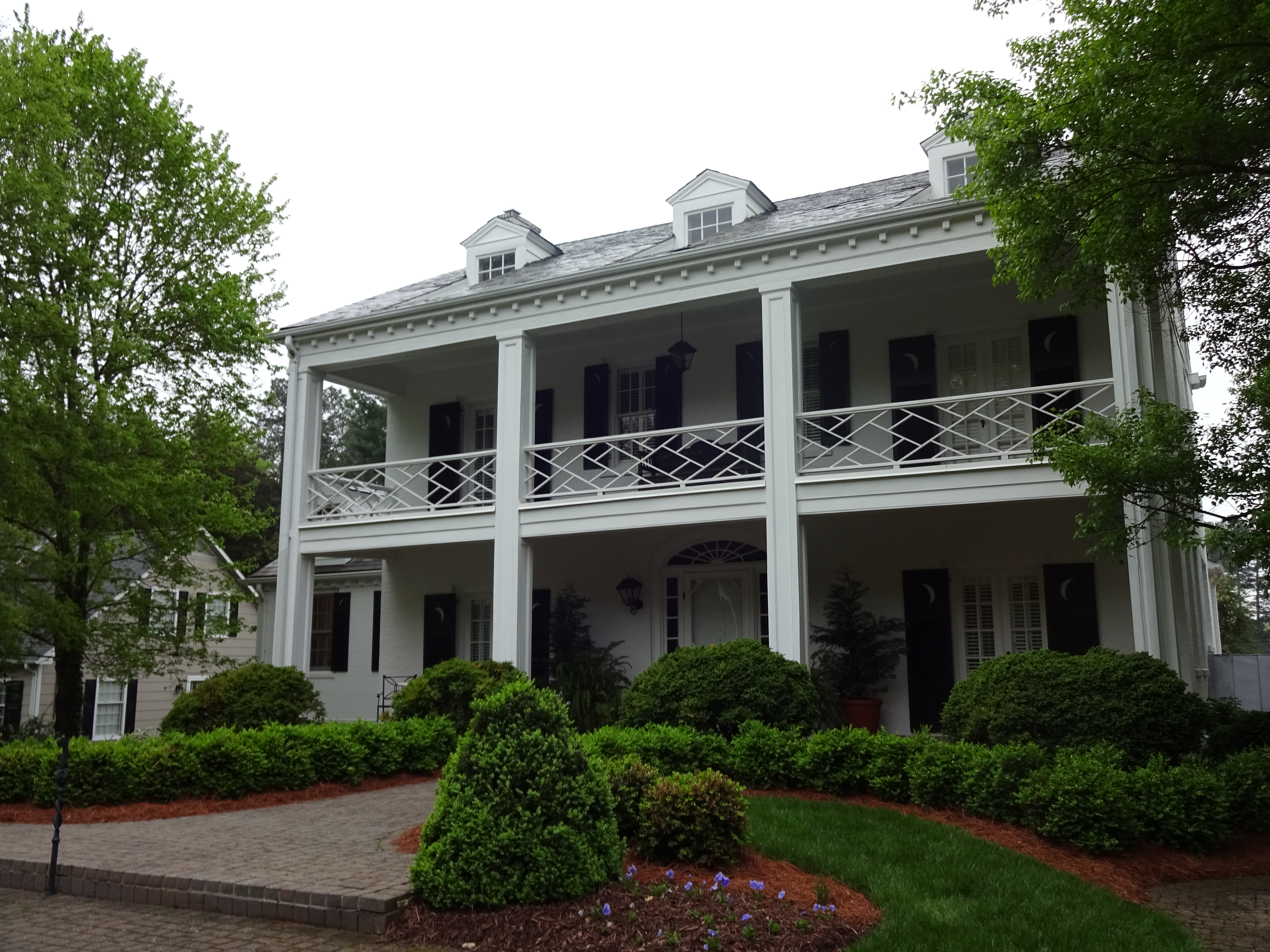 A stunning Zuber inspired hand painted wall mural in the entry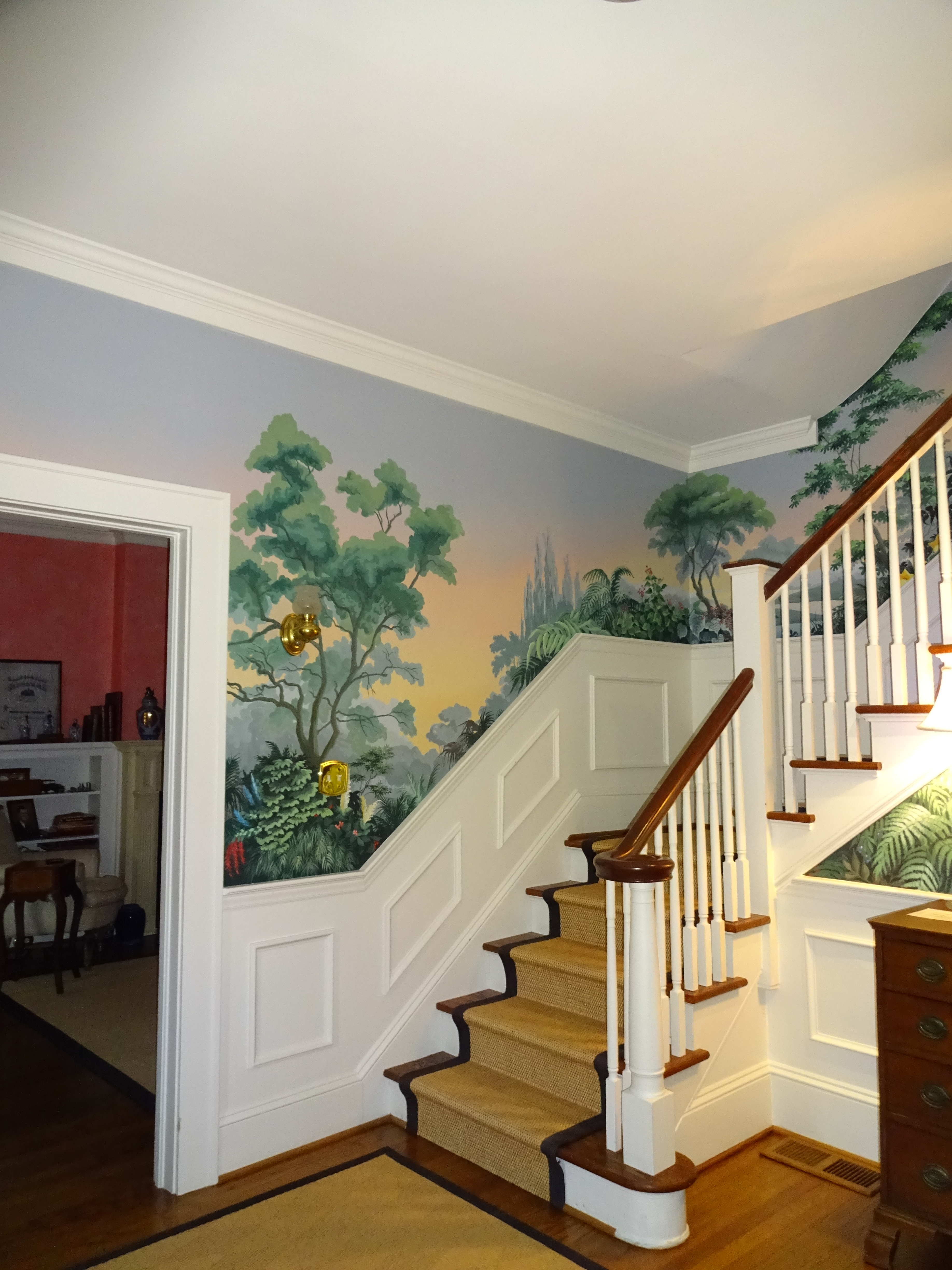 The elegant faux painted dining room with a cheetah patterned rug.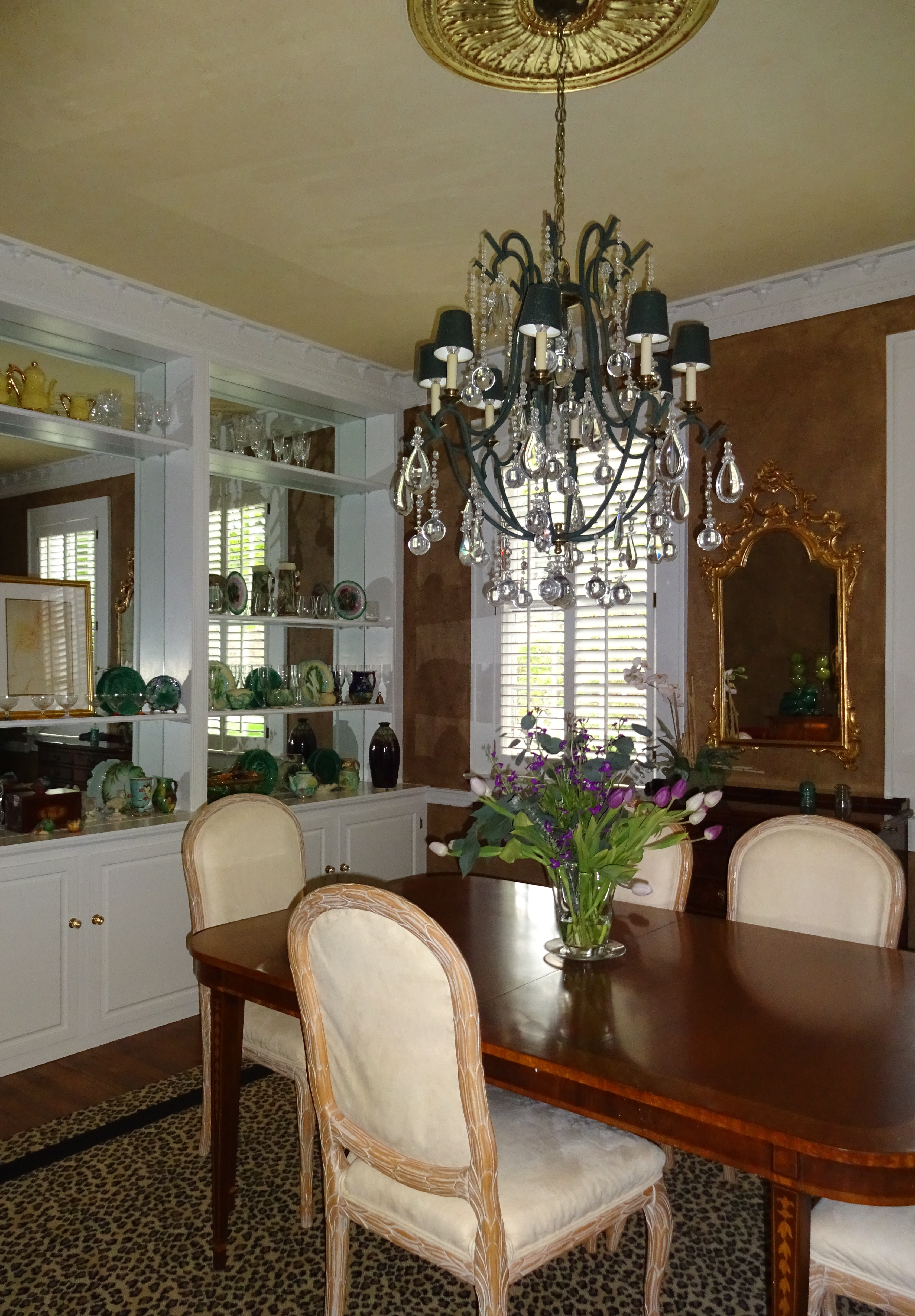 Mr. H says:  Seeing art and engineering as separate is not seeing the world as a whole-Enjoy!