Beautiful Breckenridge
Set against the backdrop of snow capped peaks, the charming mountain village of Breckenridge, Colorado contains a wealth of historic Victorian architecture.  Now considered a world class ski resort, Breckenridge was originally a mining town that provided services for the  profitable mining district that surrounded it.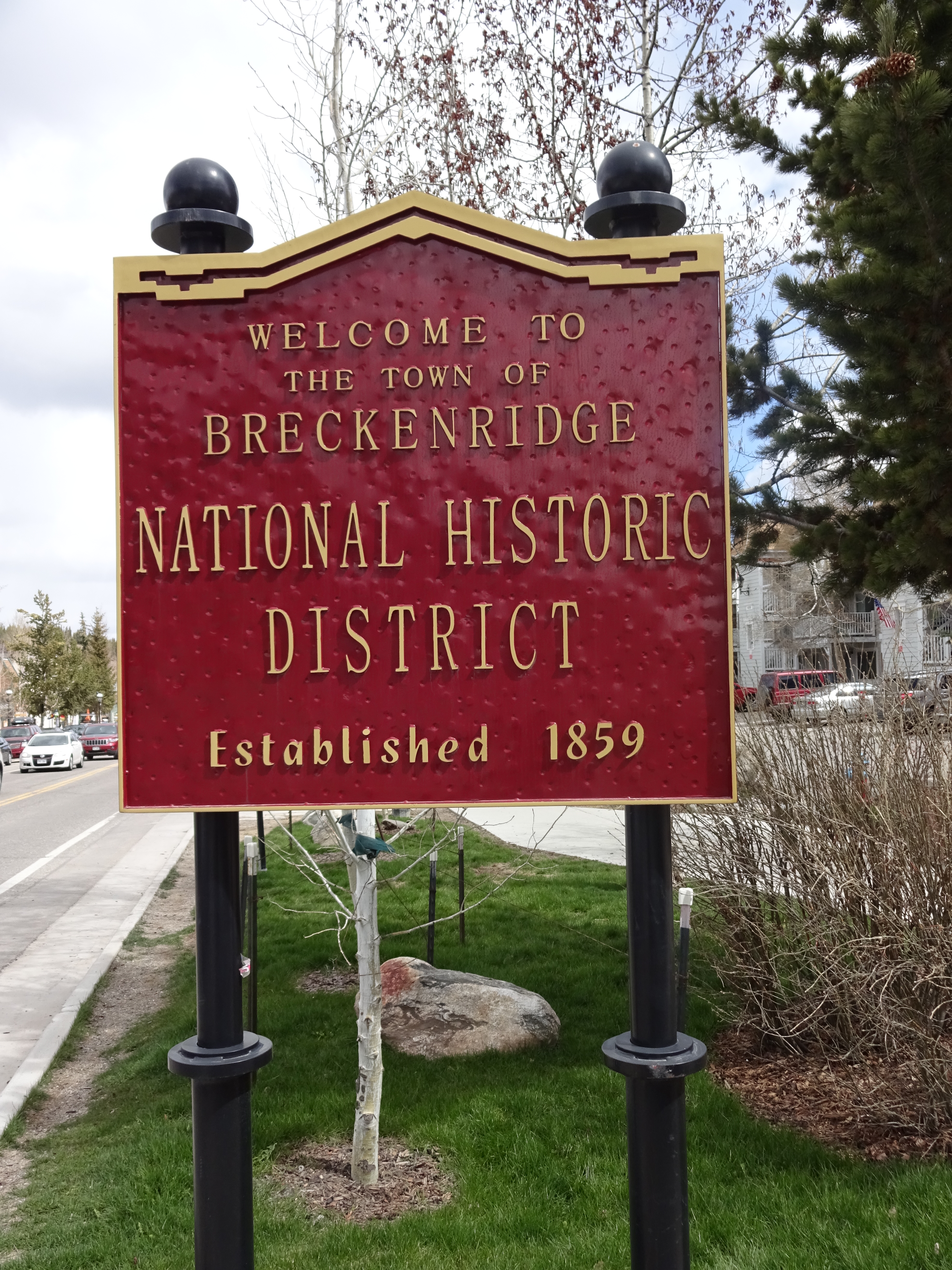 It was during the summer of 1859, when miners discovered gold along the Blue River, that the development of the small Breckenridge community was established.   While none of the original camp exists, the historic structures that remain are marvelous building archetypes of a town born from the gold fever era.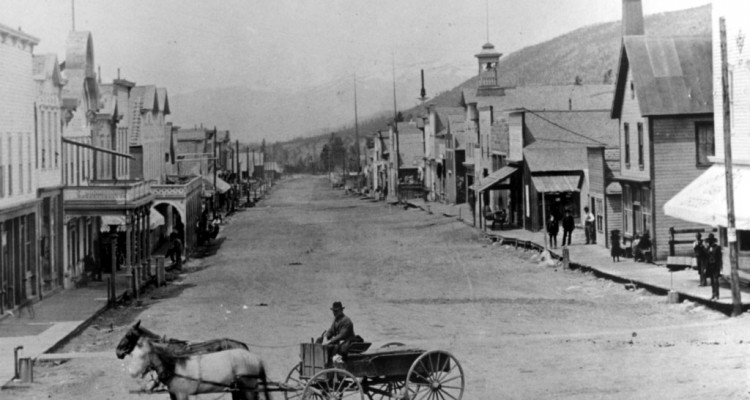 Along the Main Street, facades display architectural ideals of the Victorian age of this once mining town now resurrected as a resort ski village.  The town's period of historic significance spans from its settlement in 1859 to the closure of the last gold dredging operation in 1942.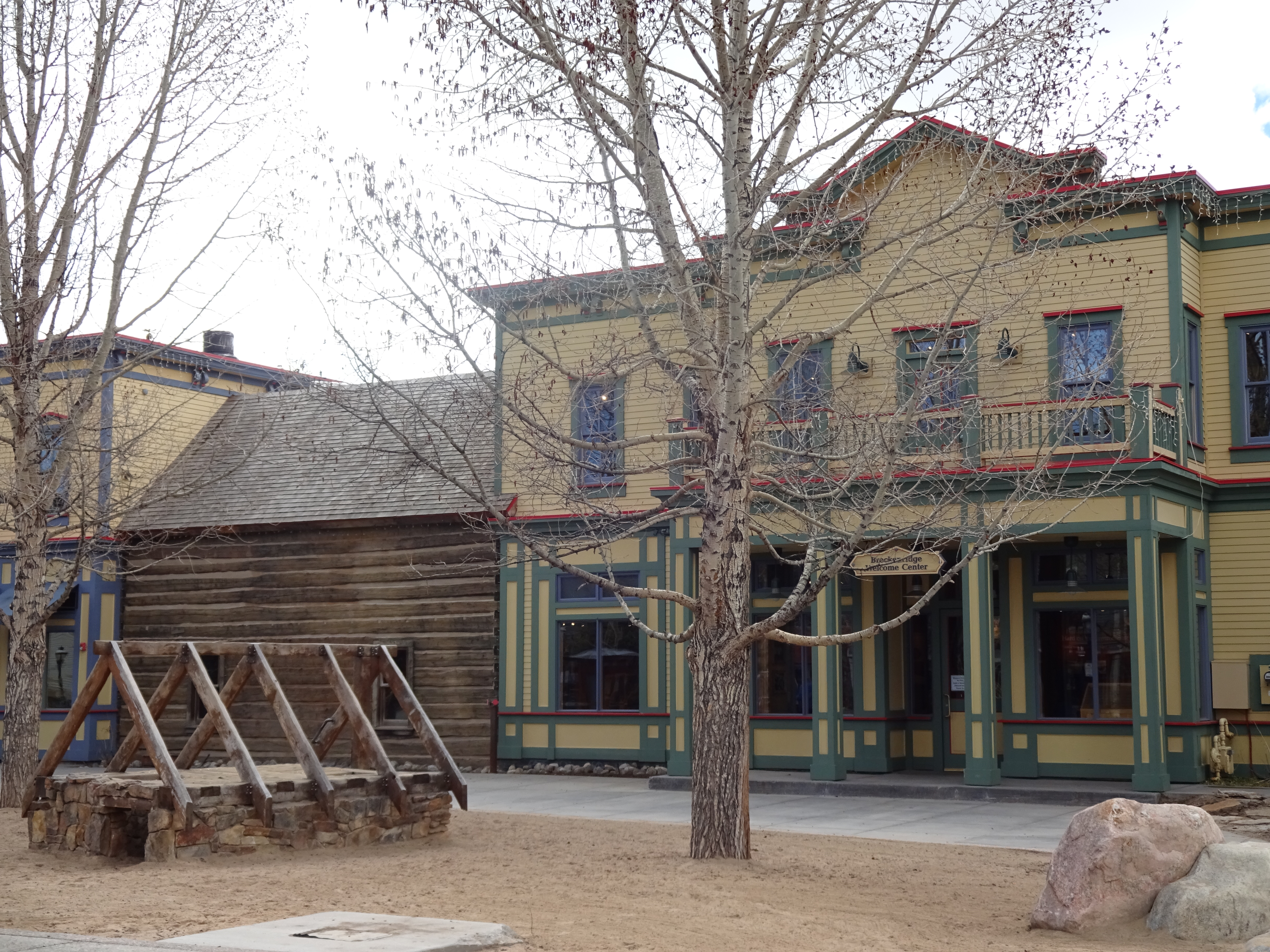 In 1980, the Secretary of the Interior designated the greatest concentration of the town's historic structures as a Local National Register Historic District.  The over 300 significant structures are protected through development and design standards that insure compatible infill construction.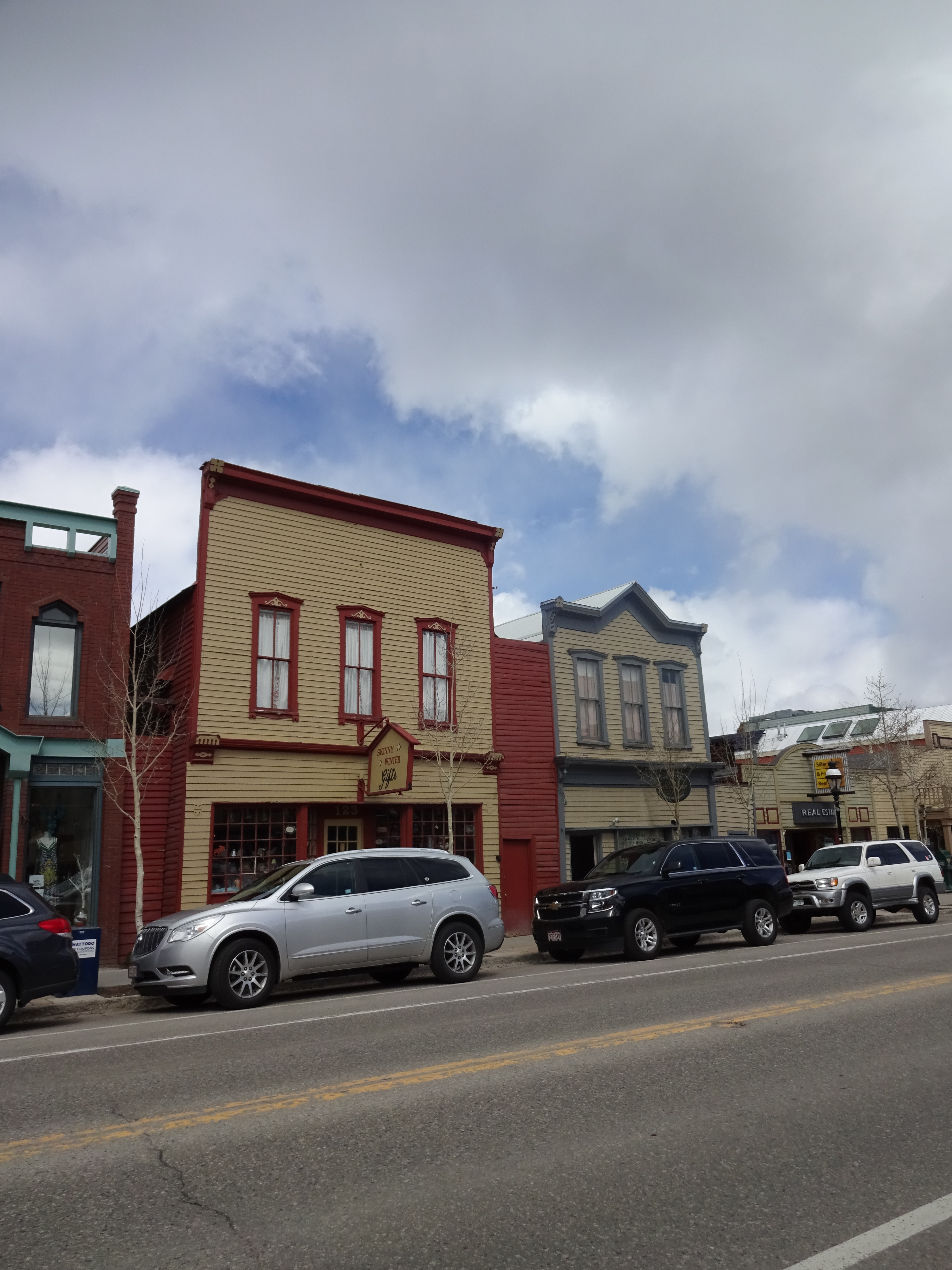 Typical false front, painted clapboard commercial buildings along Main Street.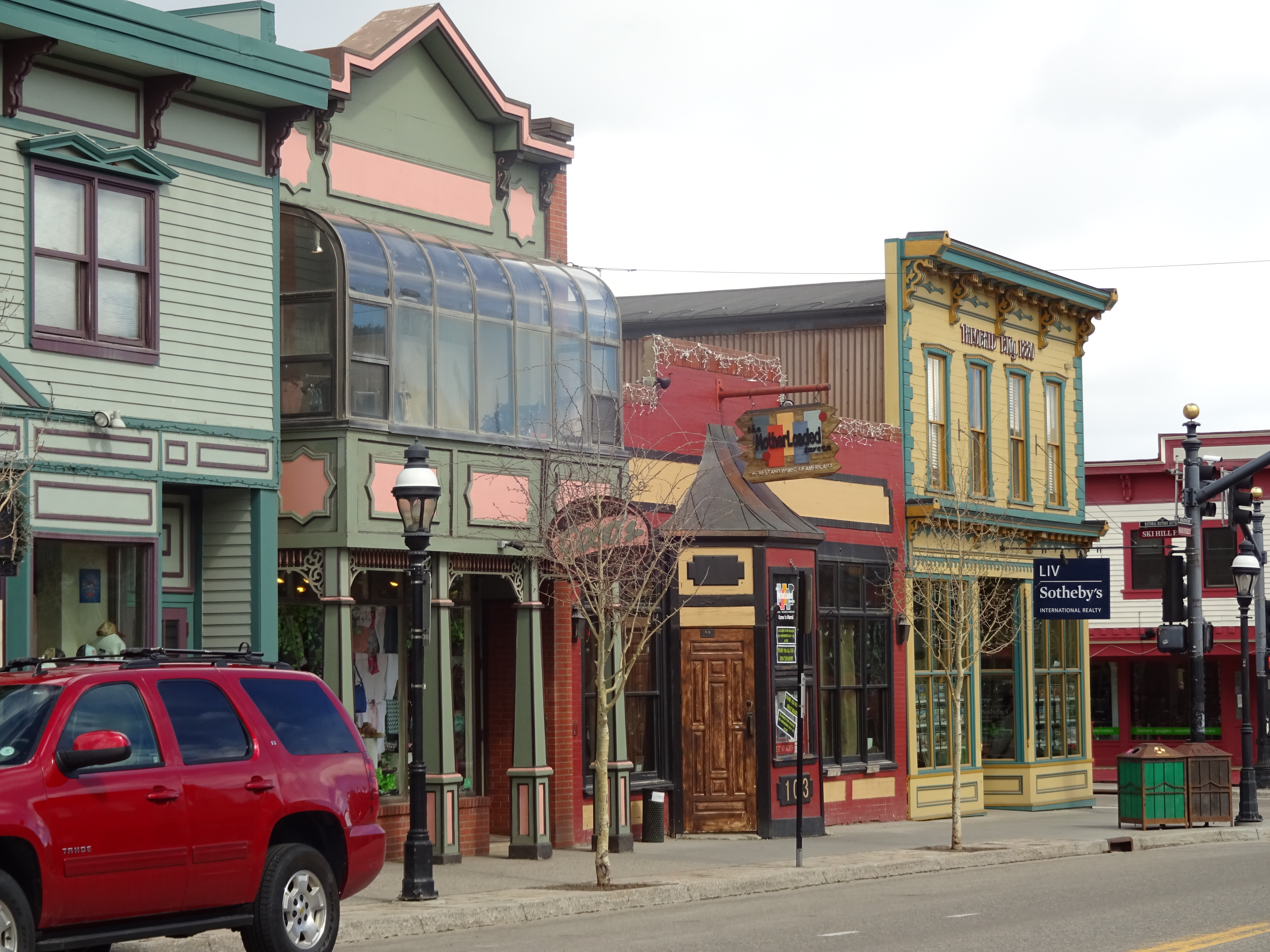 The merchants wealth is evident in the Victorian details of the widow's walk and adjoining tower with stained glass windows.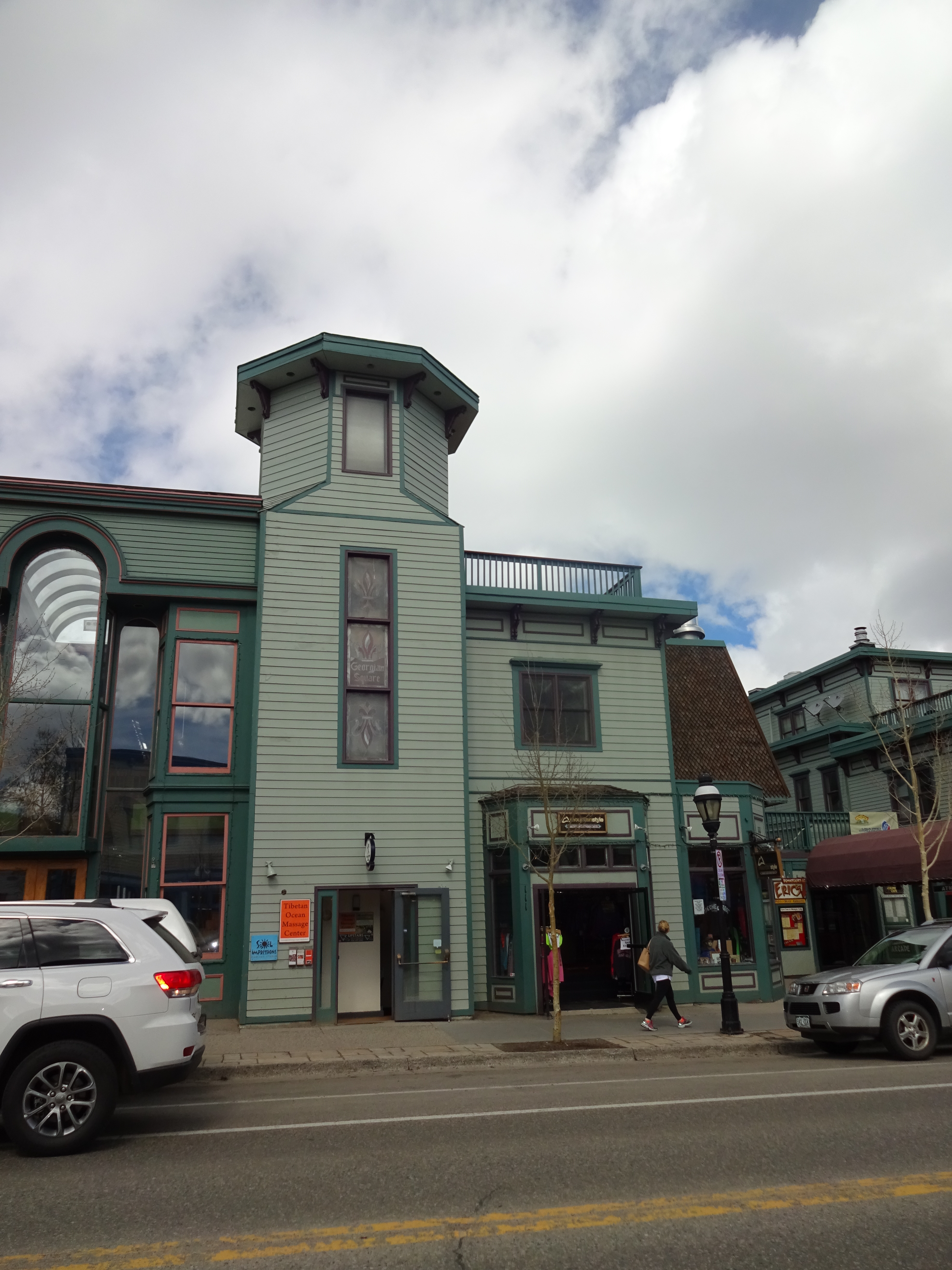 Known as a "rough and ready" town, built for function, Breckenridge does boast some elaborately detailed structures.  A wide variety of building ornamentation can be found including brackets, decorative window surrounds and ornamental cornices.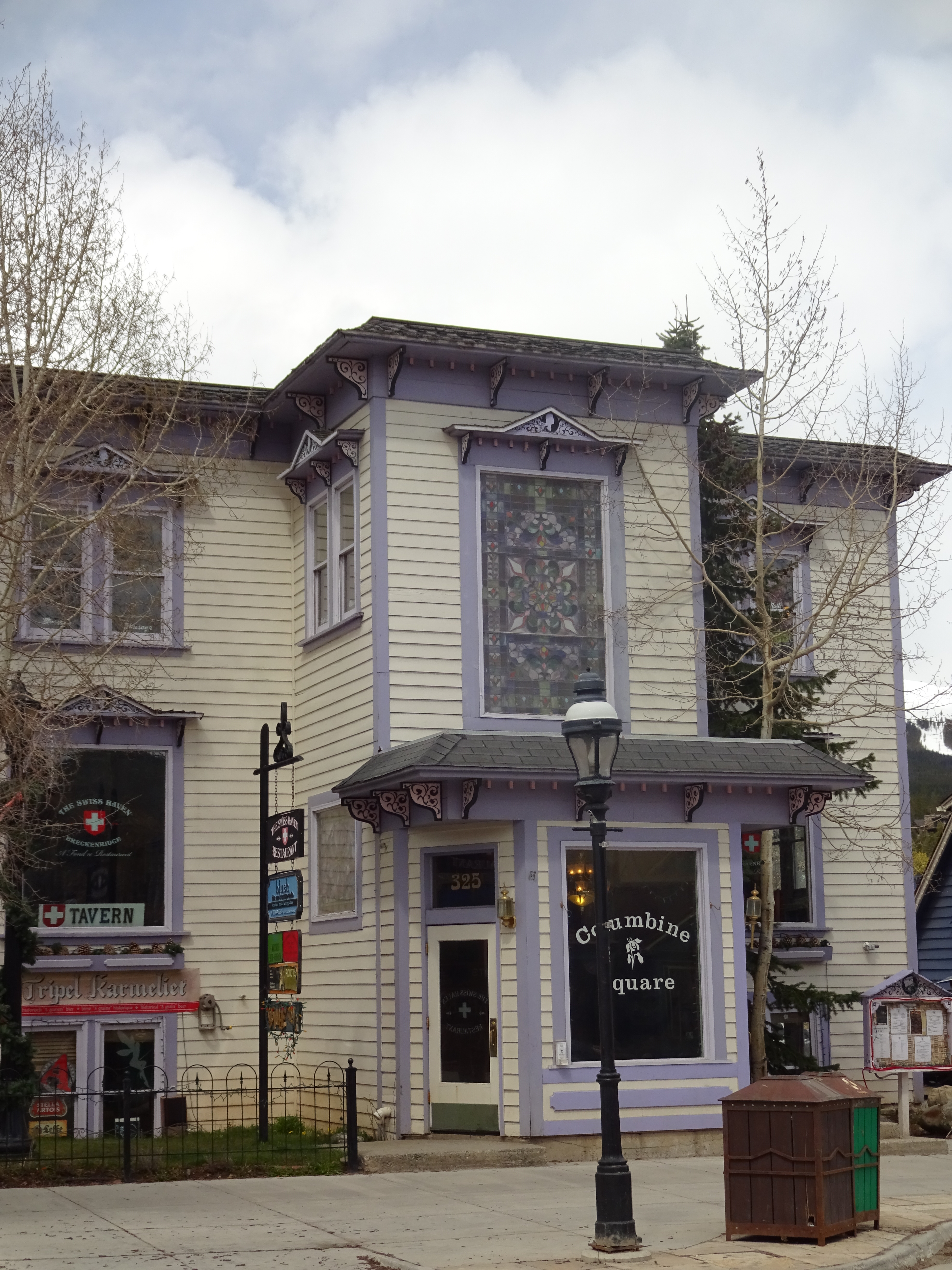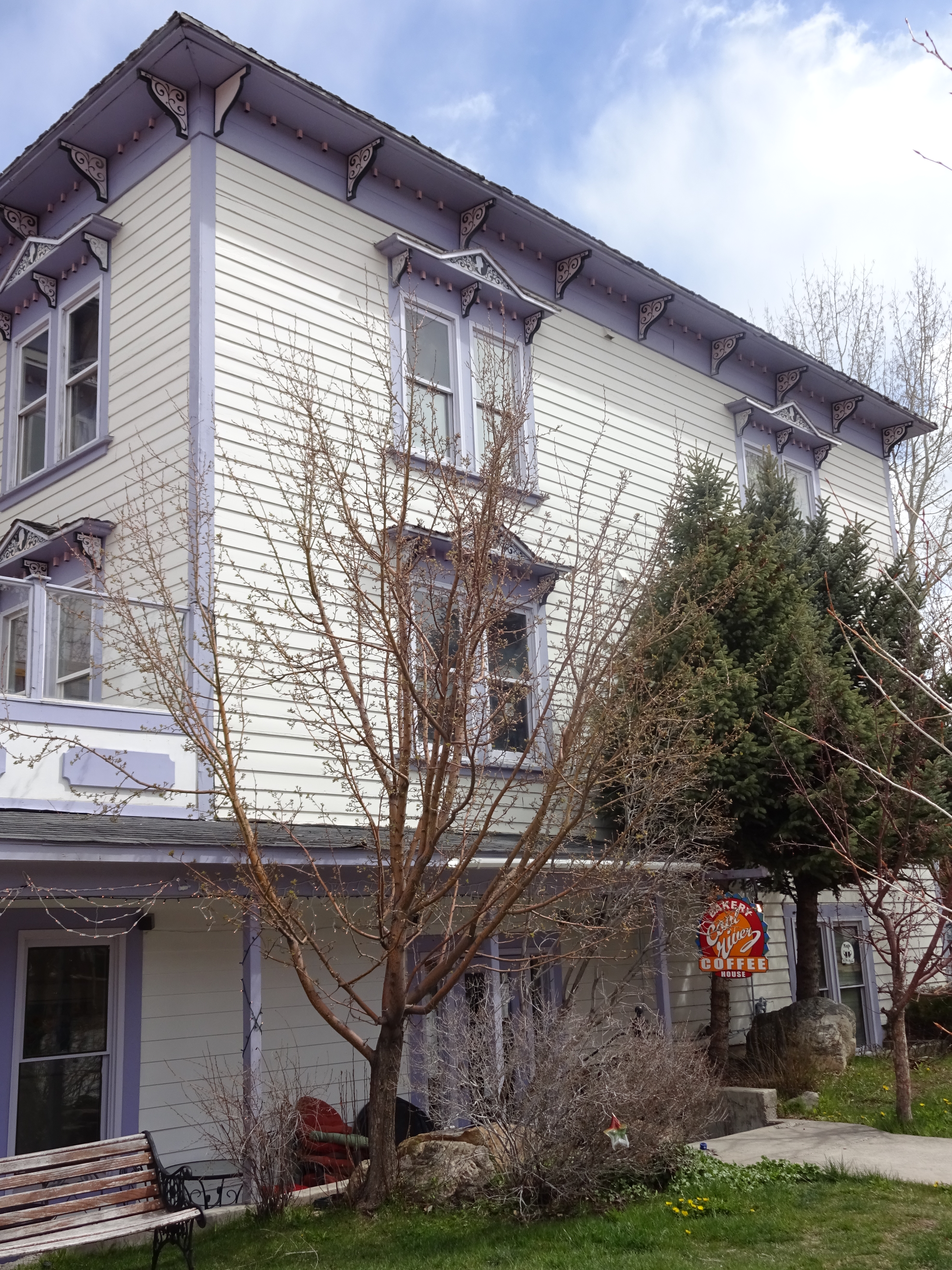 Victorian filigree and whimsy is evident on this facade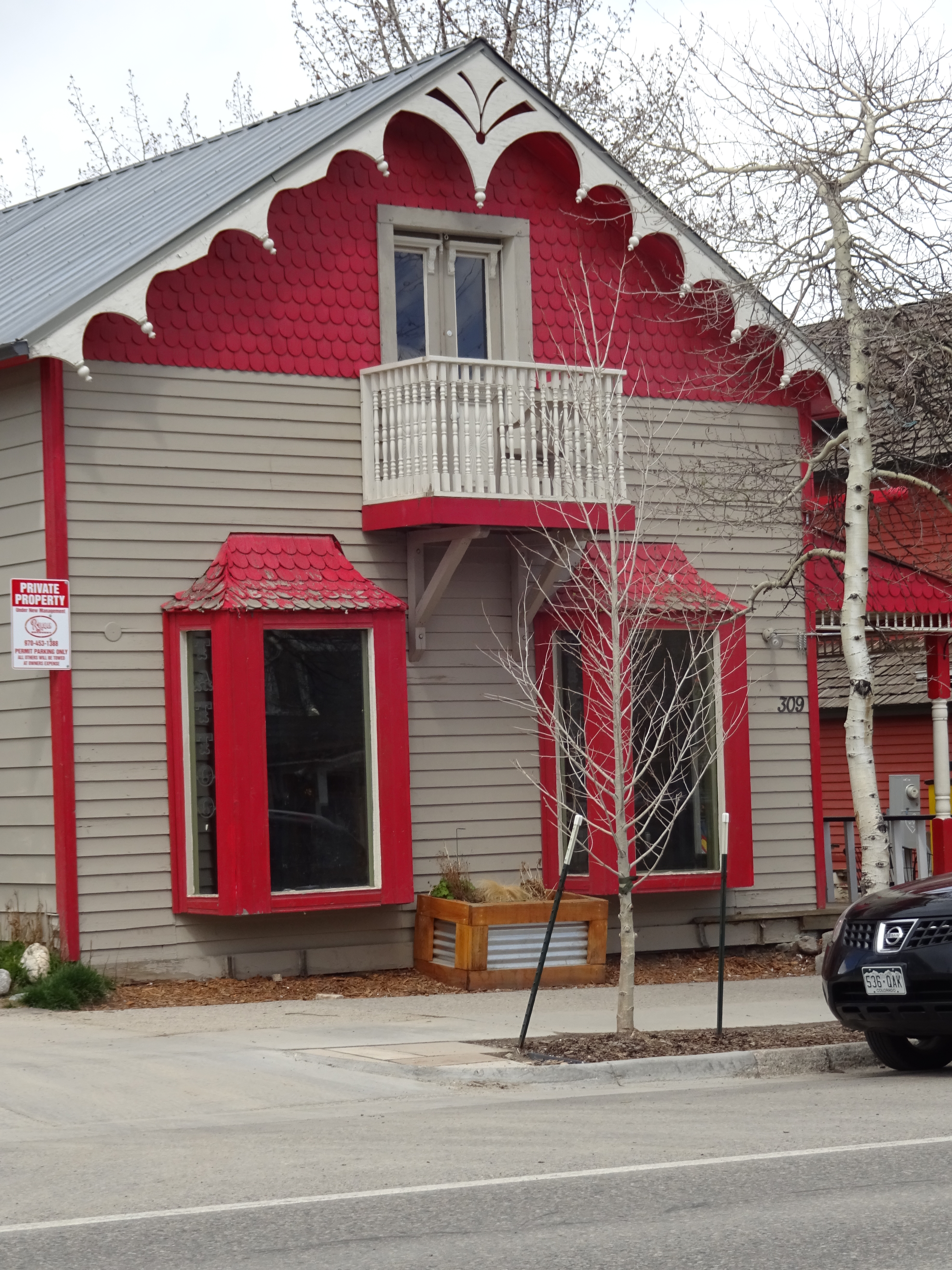 In keeping with the Victorian edict of saturated color in multiple intense shades, residences and business alike flaunt eye popping color schemes.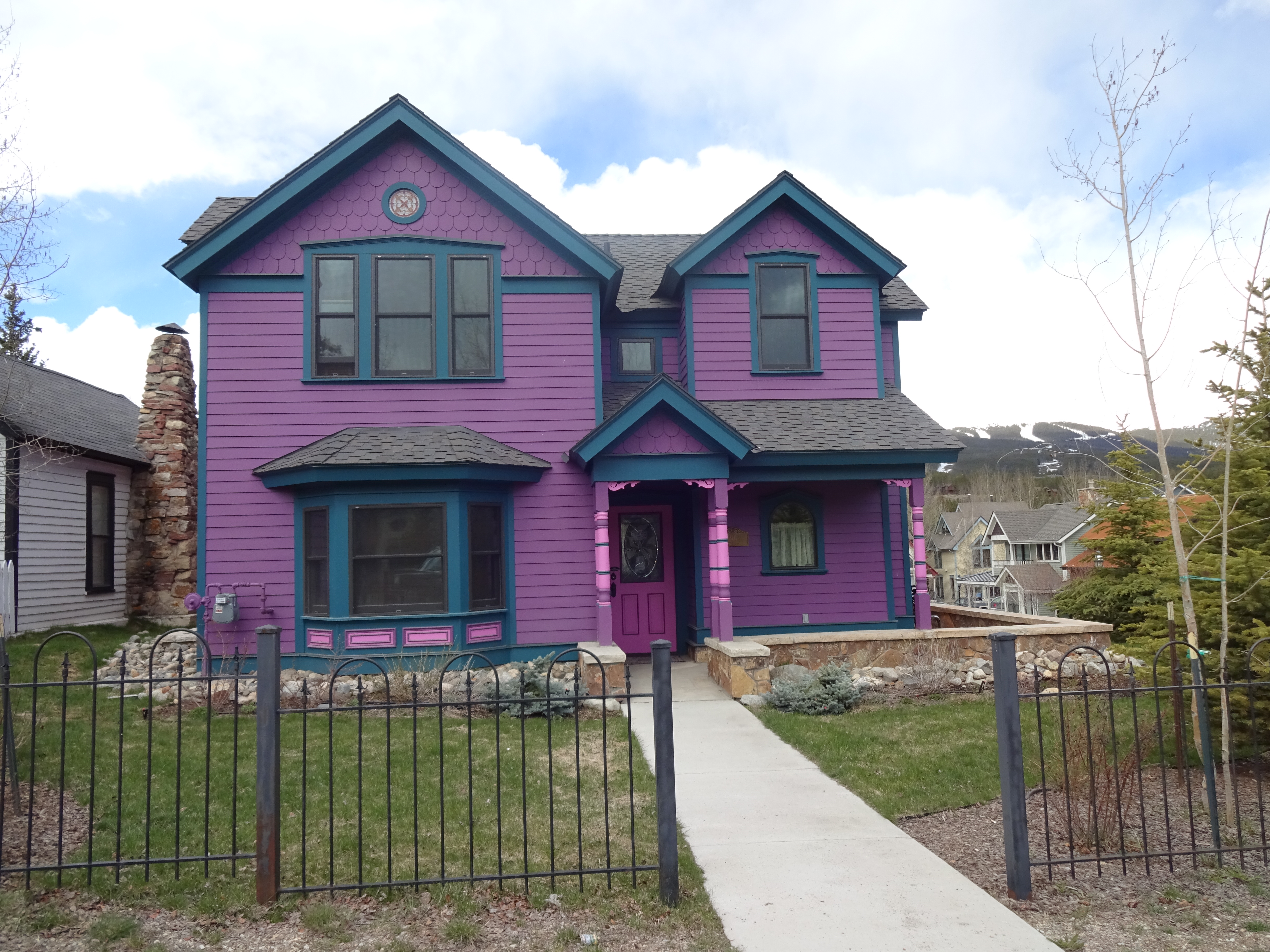 Both economic activity and population declined with the cessation of mining although Breckenridge, as the Summit County seat, never became a ghost town.   In 1961, Rounds and Porter Lumber Company of Wichita, Kansas opened a new ski area breathing new life into the mountain town.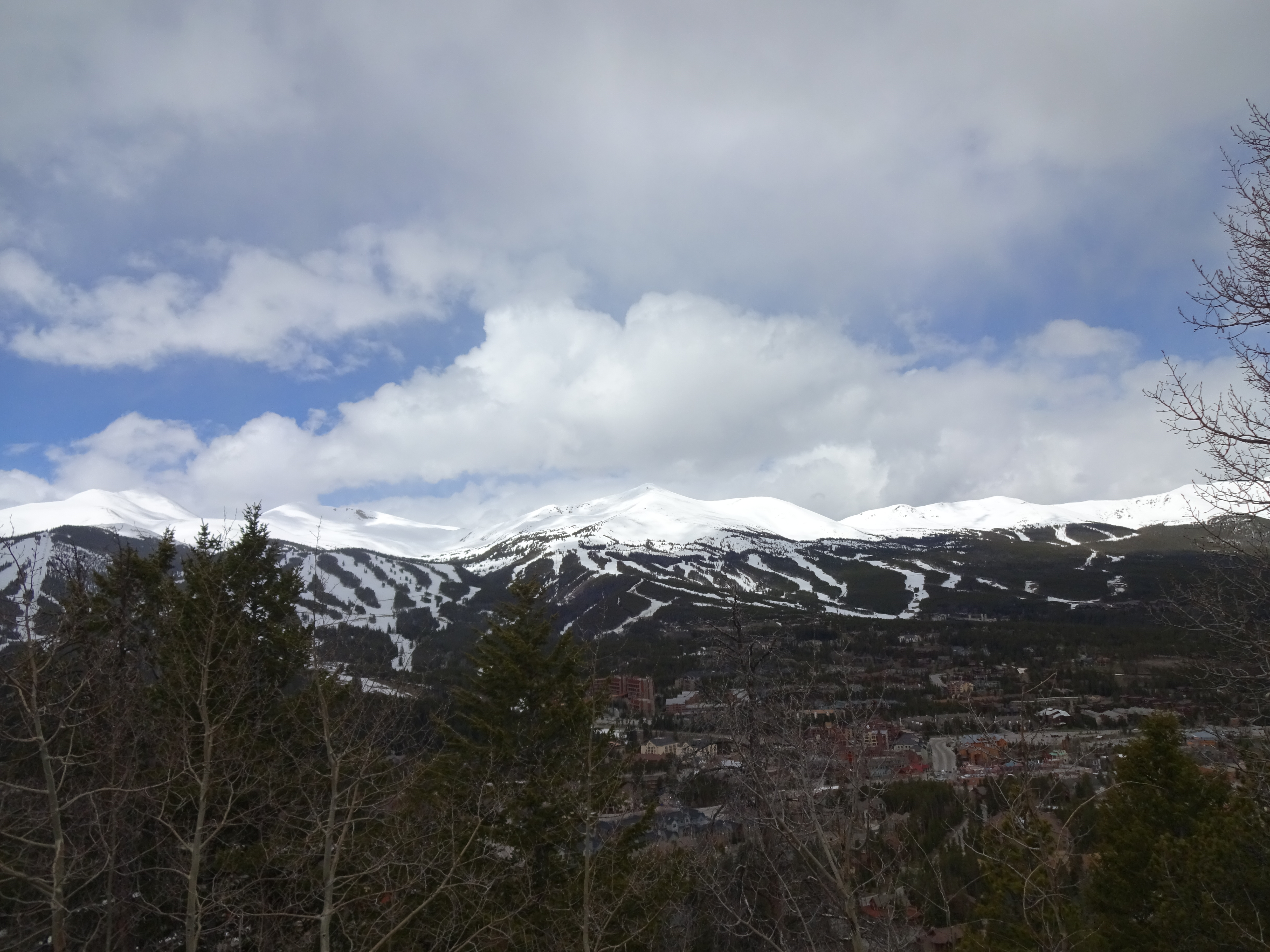 The town of Breckenridge is a celebrated example of preserving the past while maintaining a viable purpose.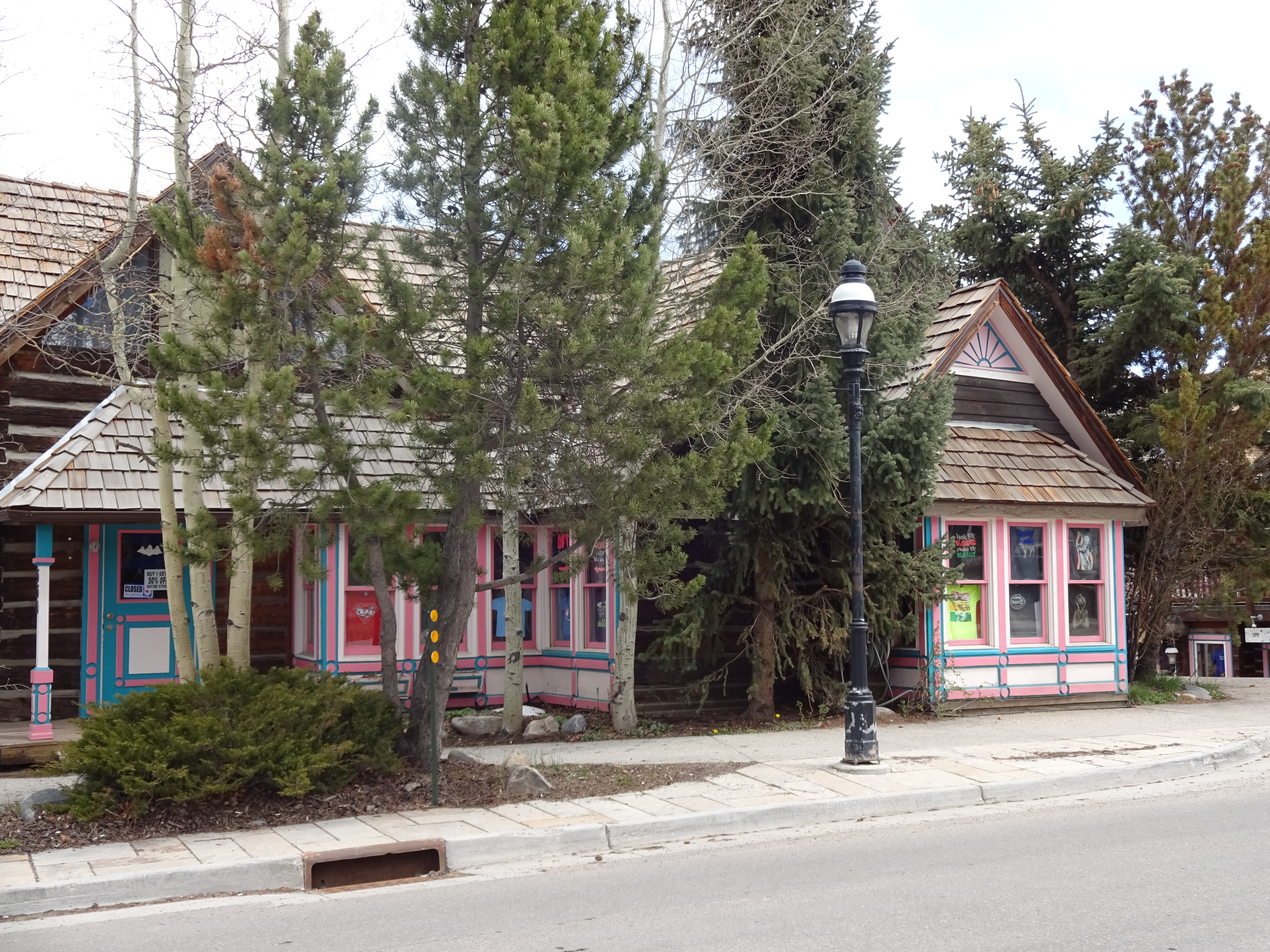 Mr. H says: Architecture can be considered frozen music-Enjoy!