Designer Dog Beds
Welcome!  Hampton and I our pleased to launch our Black Dog Design Blog.  We want to share our thoughts on interior design, entertaining, food, and general Charleston living. 
What could be more fitting then to kick things off with a feature on designer dog beds!  All dog owmers have them-those dirty, hideous look pillows lying about that we think our dogs should lie on.  Of course, since most dogs consider themselves far superior they would prefer to lounge on the sofa or better yet your bed. 
Why not treat them like the King and Queens they think they are with this fabulous creation: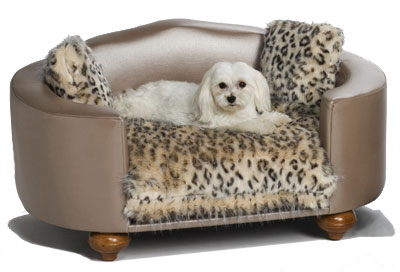 Handpainted with paws and dancing dog bones this bed would make a statement in any decor!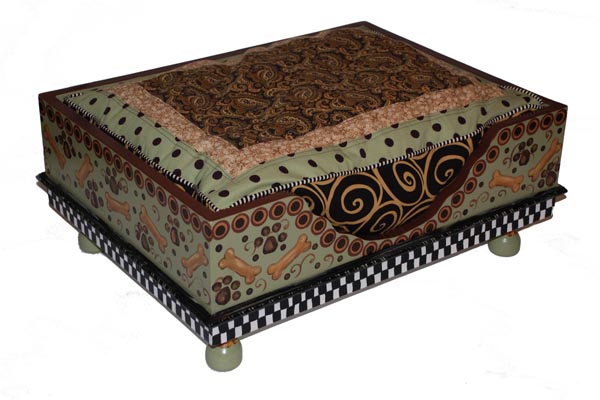 I know Mr. H would enjoy snoozing away on this: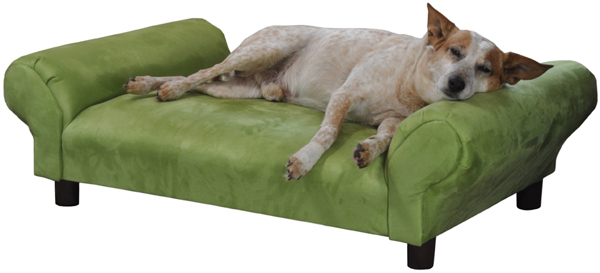 Mahogany wood with a big fluffy cushion-Dog Heaven!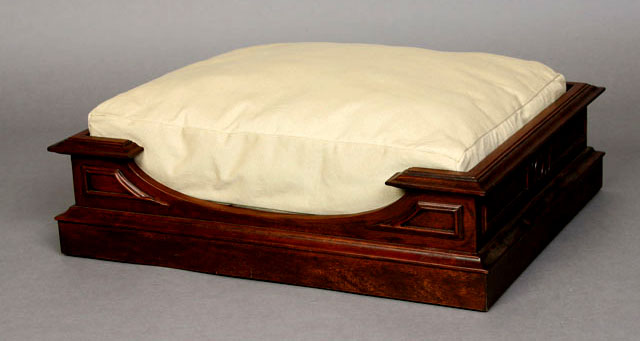 And this one is certainly fit for a princess: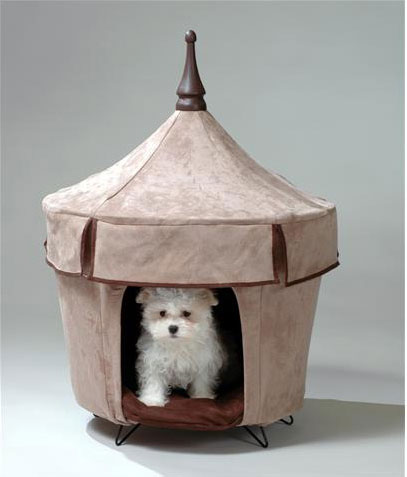 But seriously, a comfy floor pillow may be all you need to keep them off the sofa-just don't forget the monogram!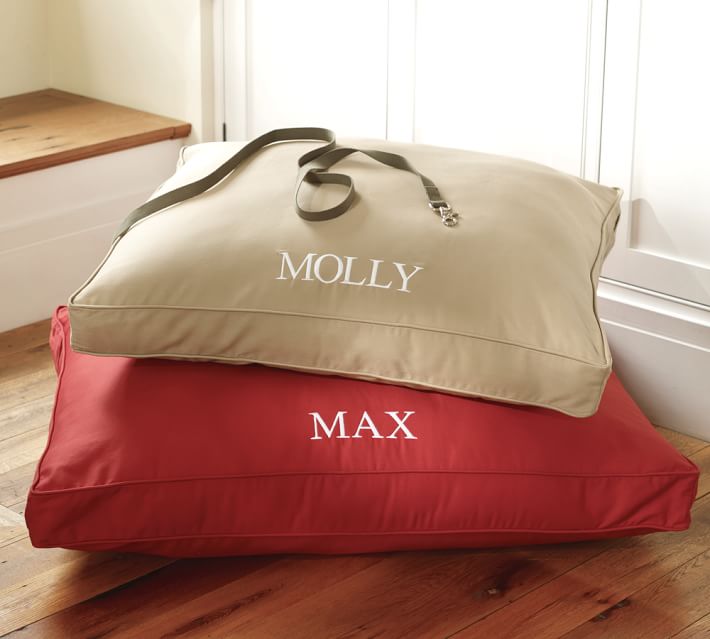 Mr. H says: Tastes change but comfort is always in style-Enjoy!
Photos from: glamourdog.com and potterybarn.com