Six expert painting tips
Use these professional, no fail tips when you embark on your next interior painting project.
Give it a test run: Paint several large samples on the wall around the entire room. Never paint several sample colors side by as your eye will blend all the colors together. If you are considering several shades, isolate each one to get an accurate read on how the color looks. See how it appears in all light levels including at night and on overcast days before deciding.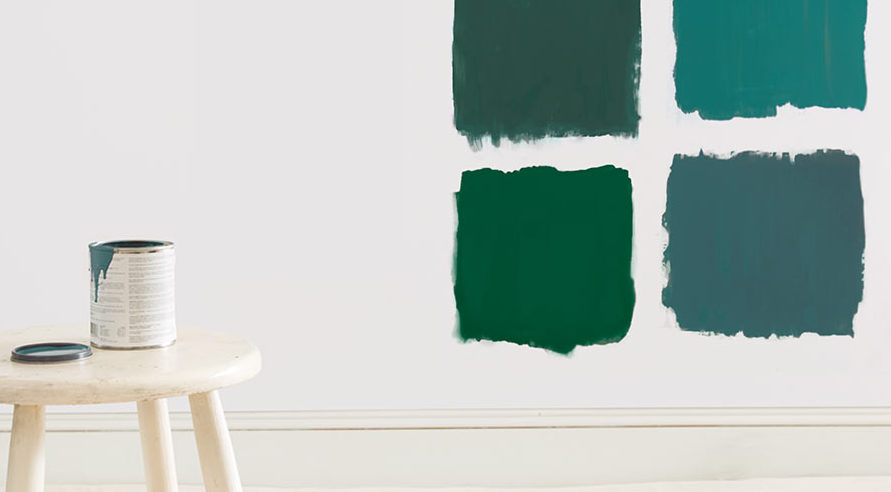 Sherwin Williams and many of the other leading paint manufactures offer small quantities of a custom mixed color for you to try at home.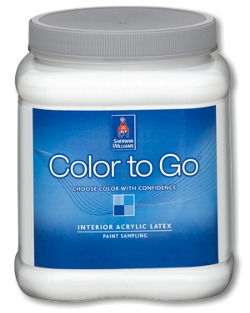 Choose the right sheen: Sheen refers to the gloss level or finish of a paint. Behr paints offers these recommendations when selecting sheen:
Flat is a low-sheen paint with a non-reflective finish that touches up well and hides minor surface imperfections. It's ideal for low traffic areas, interior walls and ceilings.
Eggshell has a soft, velvety appearance and is a smart choice for moderate traffic areas such as living rooms.
Satin has a pearl-like appearance and is perfect in moderate to high traffic areas or areas that have some exposure to moisture, such as kitchens.
Semi Gloss offers a sleek, radiant sheen that is great for cabinets and trim, high traffic areas and high moisture areas.
Highgloss creates a brilliant, shiny appearance with a glass-like finish that is perfect for high use surfaces or as a dramatic accent

Don't forget the ceiling: Painting a flat ceiling a color creates depth and interest in a room. Check out my past blog for more painted ceiling tips.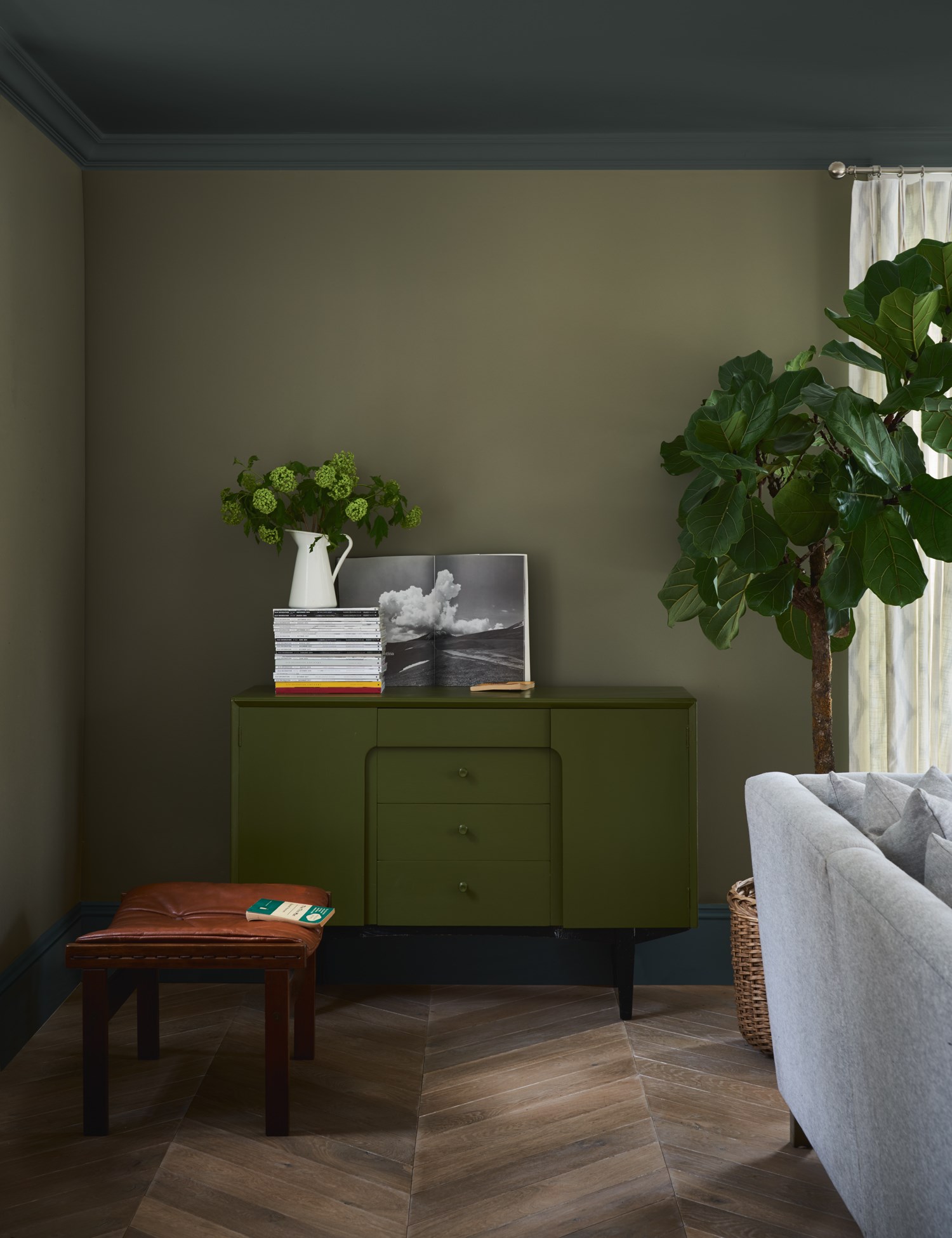 Special case-Angled and Sloped ceilings: When tackling a space with angles, like dormer rooms, painting all the surfaces one color will make it appear larger. Your eye would scan the room no interruption allowing focus on the furnishings and decor.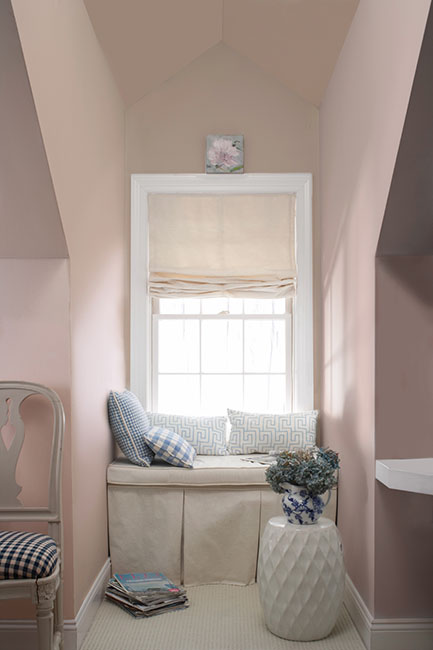 Create flow between rooms: An easy way to create flow is to use lighter and darker shades of the same color throughout your home. A paint companies fan deck is an indispensable tool for helping you choose the shades. I often select one shade for a bedroom and a lighter shade of the same color for the adjoining bath.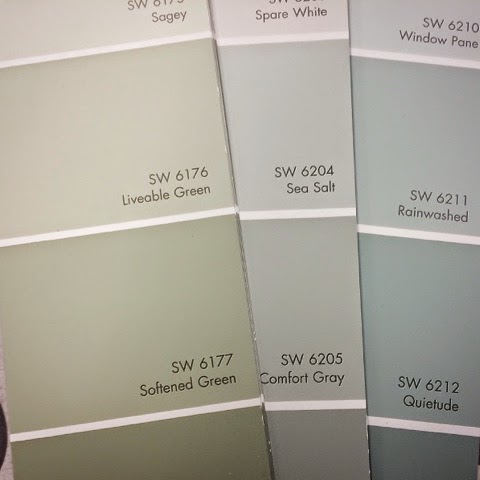 One color can pull a room together: When a space has an eclectic mix of furniture, art, and accessories, choose one color for the walls and trim to create a cohesive feel.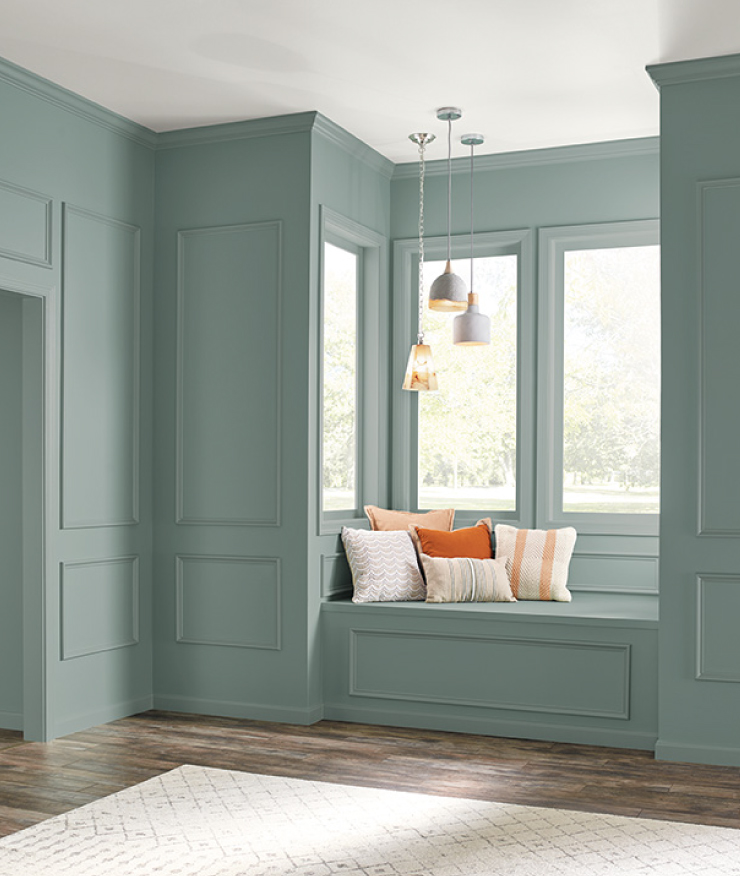 Trim doesn't need to be white: I talked about it before here, however to repeat, white trim is no longer de rigueur as there are countless ways to highlight beautiful trim work.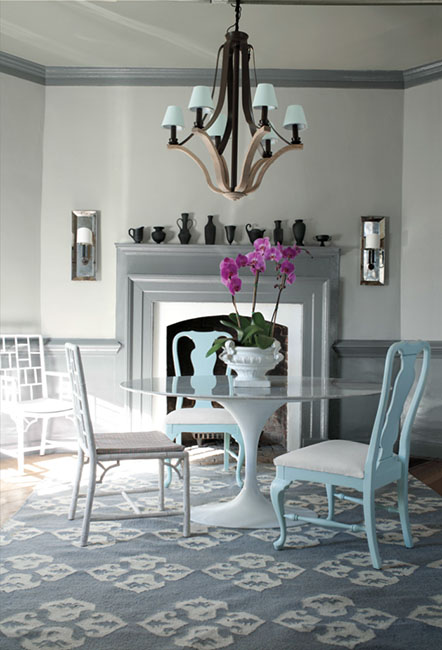 Mr. H says: Be a pop of color in a black and white world-Enjoy!