Five stunning shades of orange
Orange is an intense, livable color that shouldn't be relegated to just Halloween.   Orange is a blend of yellow and red that can range from the softest peach to a hot cayenne.   Research suggests that orange stimulates activity and appetite and encourages socialization.  Since it pairs beautifully with other colors it can be used to create any number of stylish iterations.
In this Folly Beach house, we used Sherwin Williams Tangerine in a satin finish on the wood ship lap walls of the guest bedroom.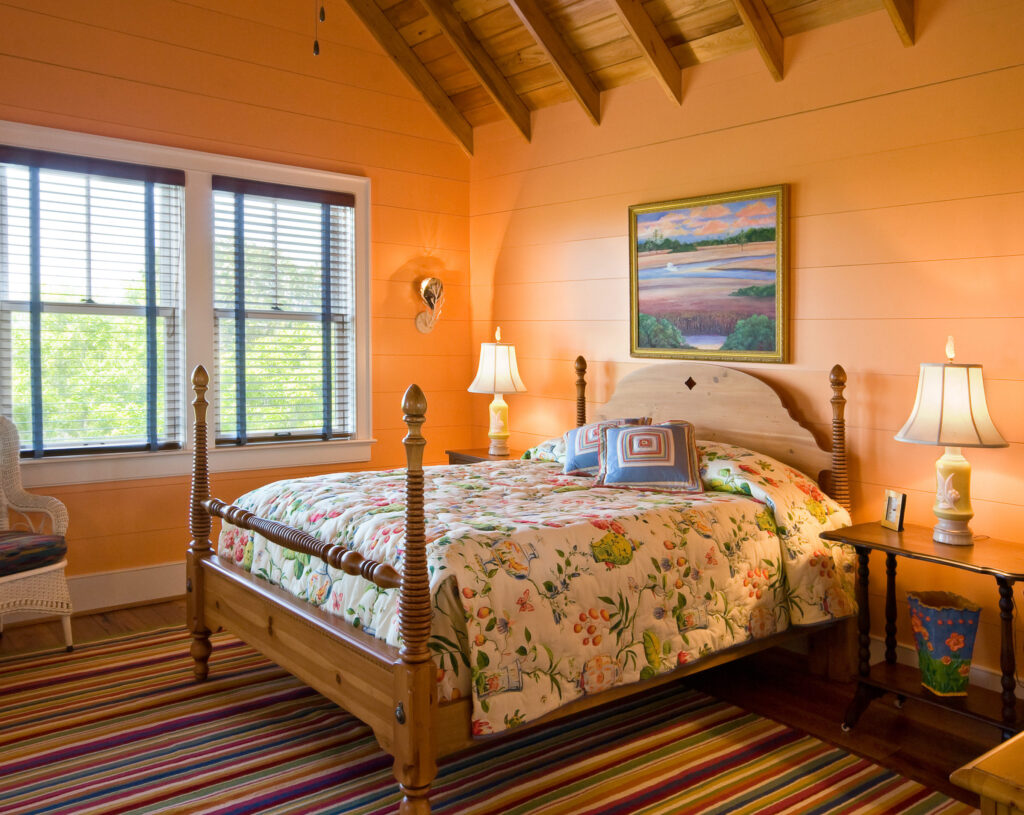 A light and bright kitchen. Cabinets painted in Benjamin Moore's White Dove look crisp against orange-red Fire Dance walls.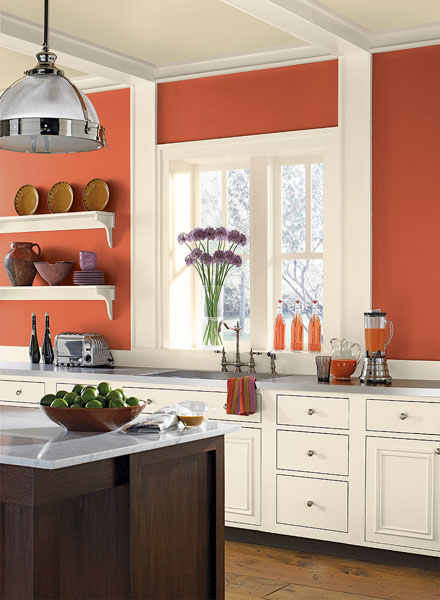 Benjamin Moore Soft Pumpkin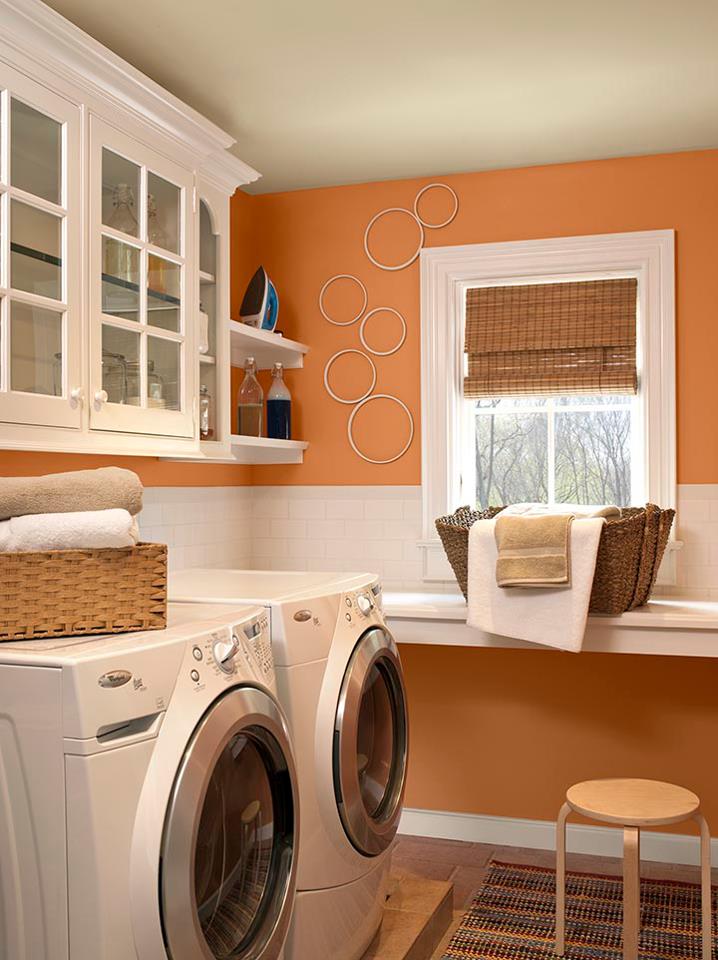 Farrow & Ball Charlotte's Locks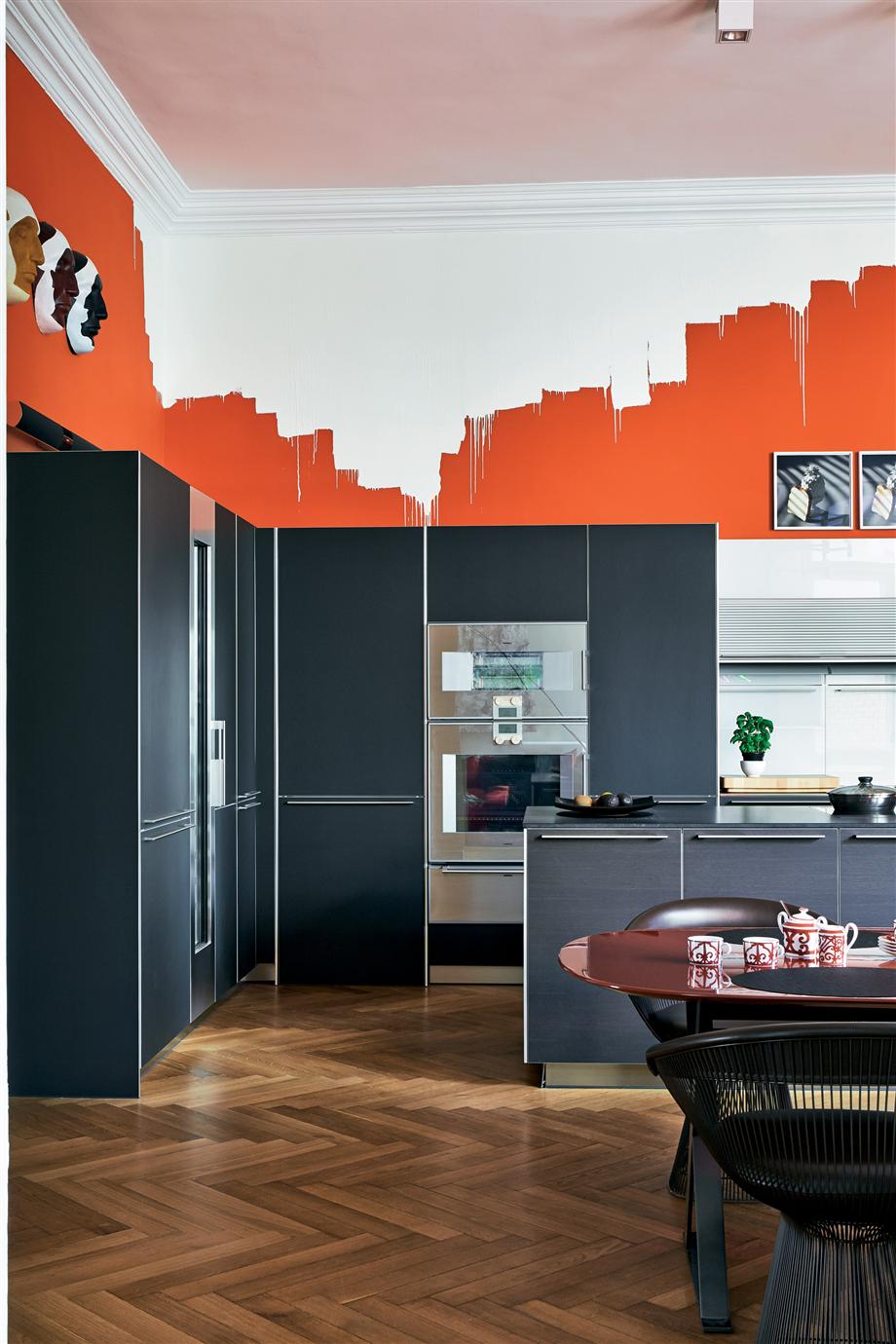 If an entire orange room seems daunting try an accent walls for a burst of color.  Sherwin Williams Coral Reef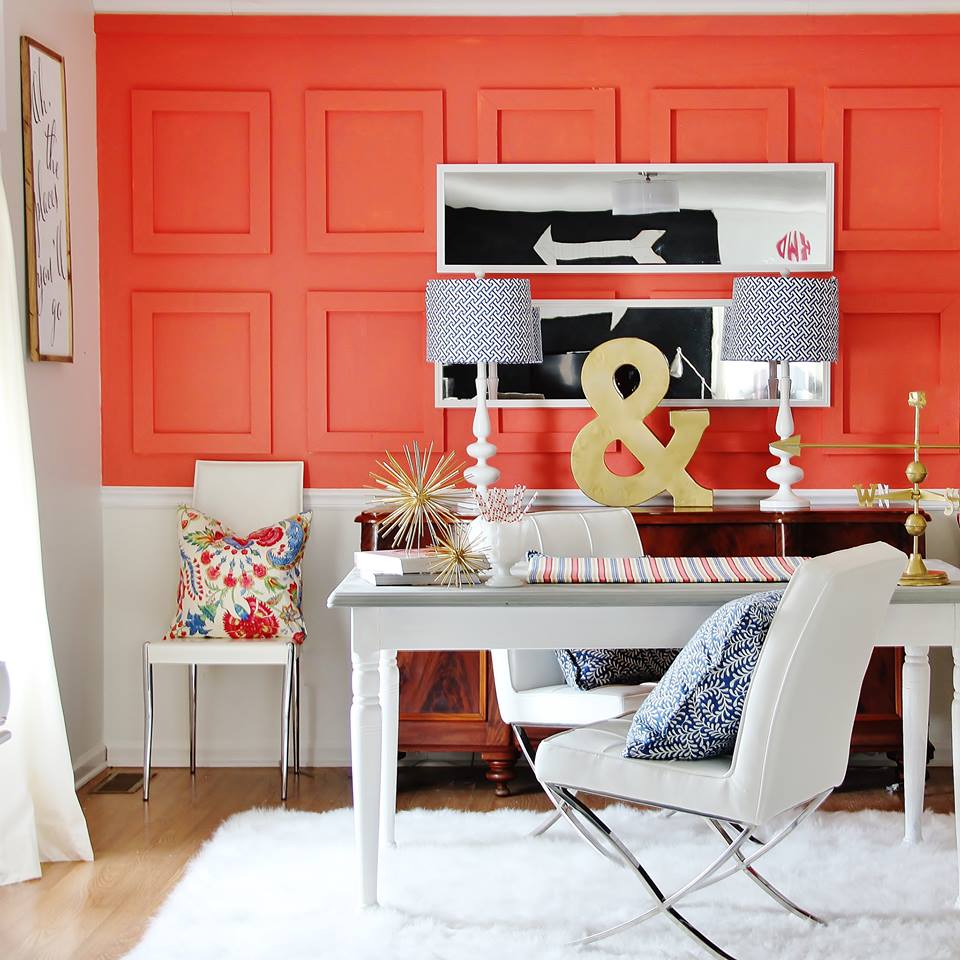 Mr. H says: Orange is the happiest color in the world-Enjoy!