New interior design project-Outdoor Room
With the Charleston temps dropping ever so slightly over the last few weeks, we are really getting to enjoy the great weather the Lowcountry is known for. Spending time and entertaining outside is a tradition in the South and we love our outdoor rooms. It seems from the Facebook comments that most appreciated a fully outfitted space for those al fresco moments.
I just redid a screen porch for long time Kiawah clients and here are some photos of the results.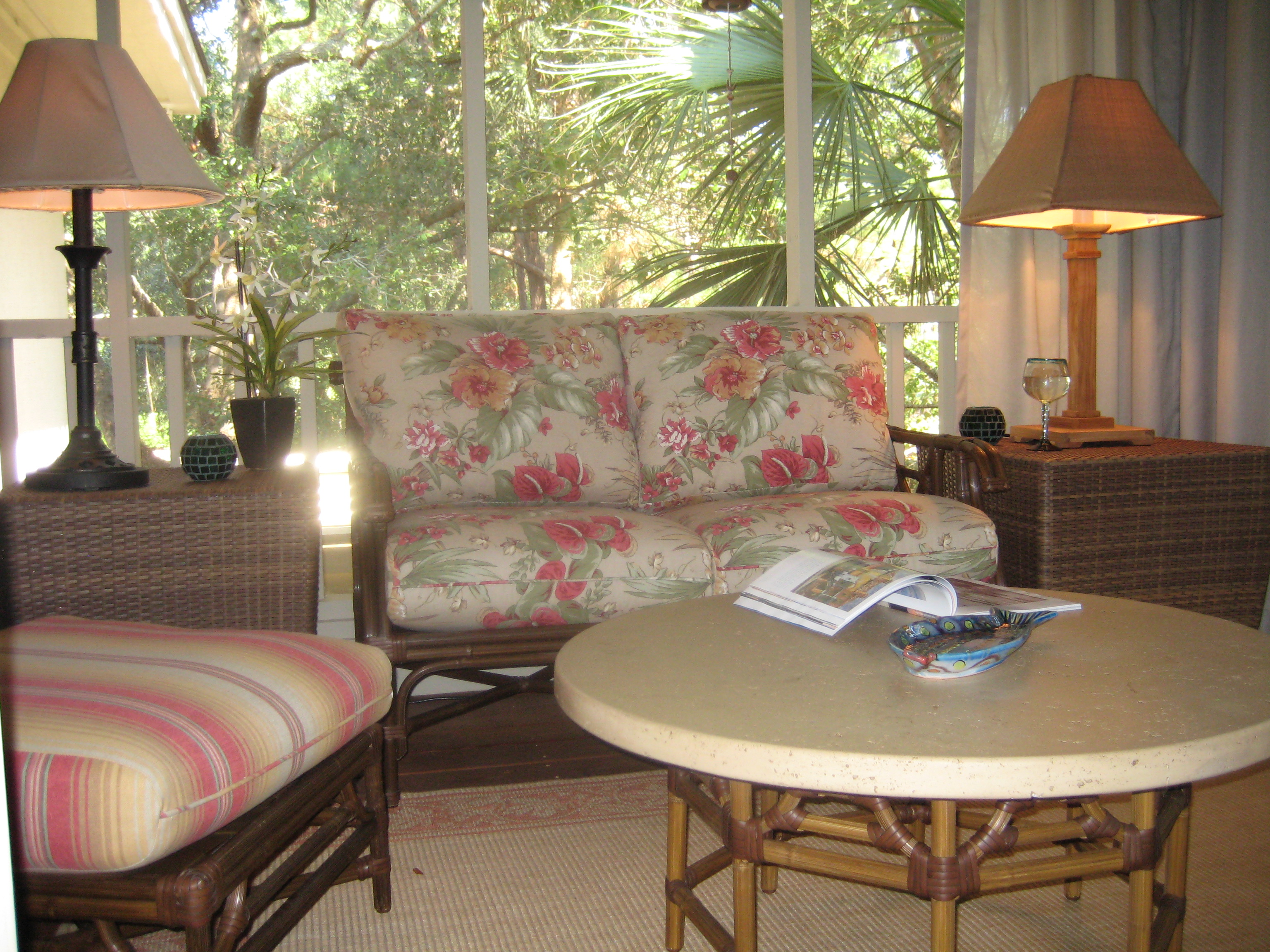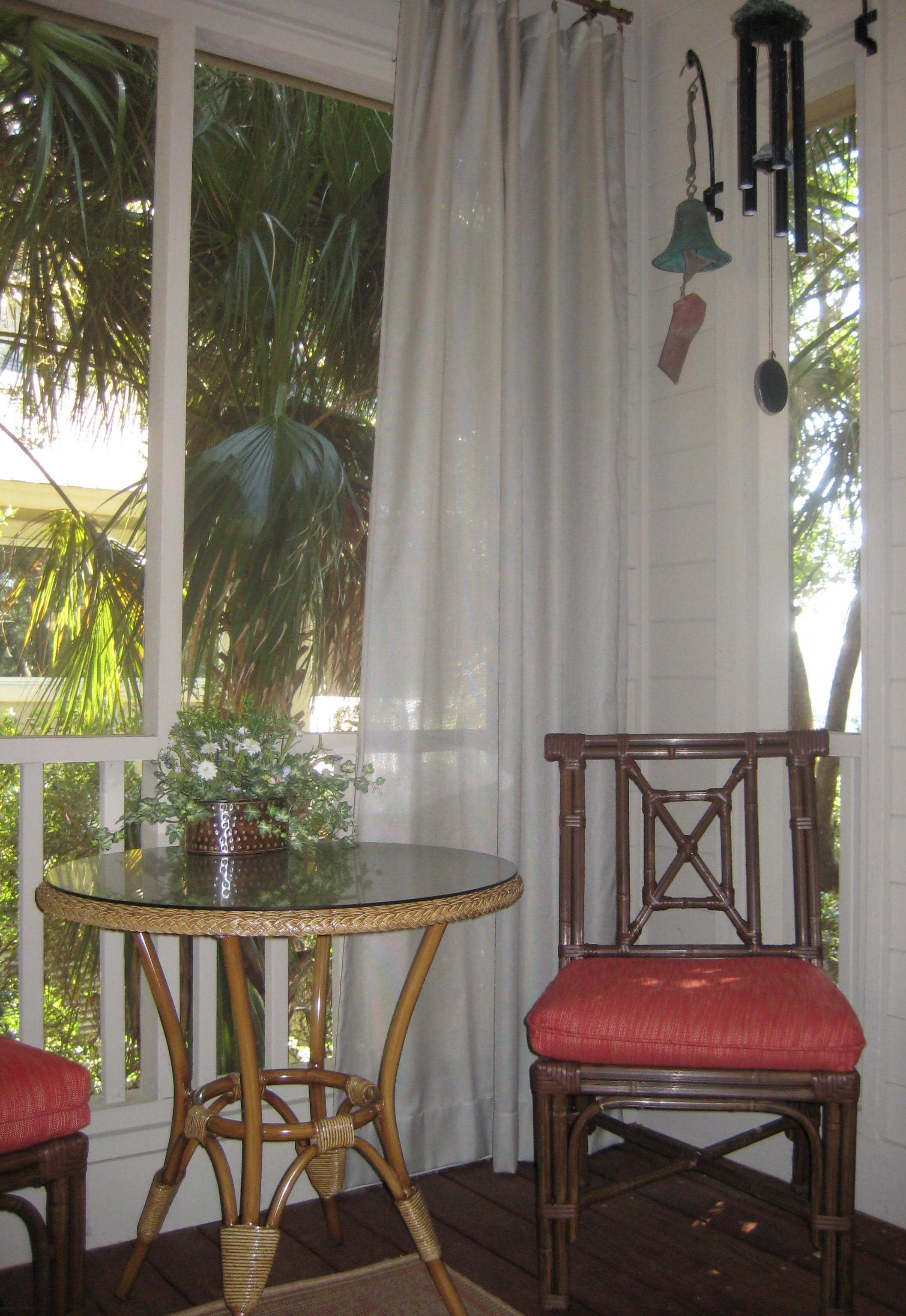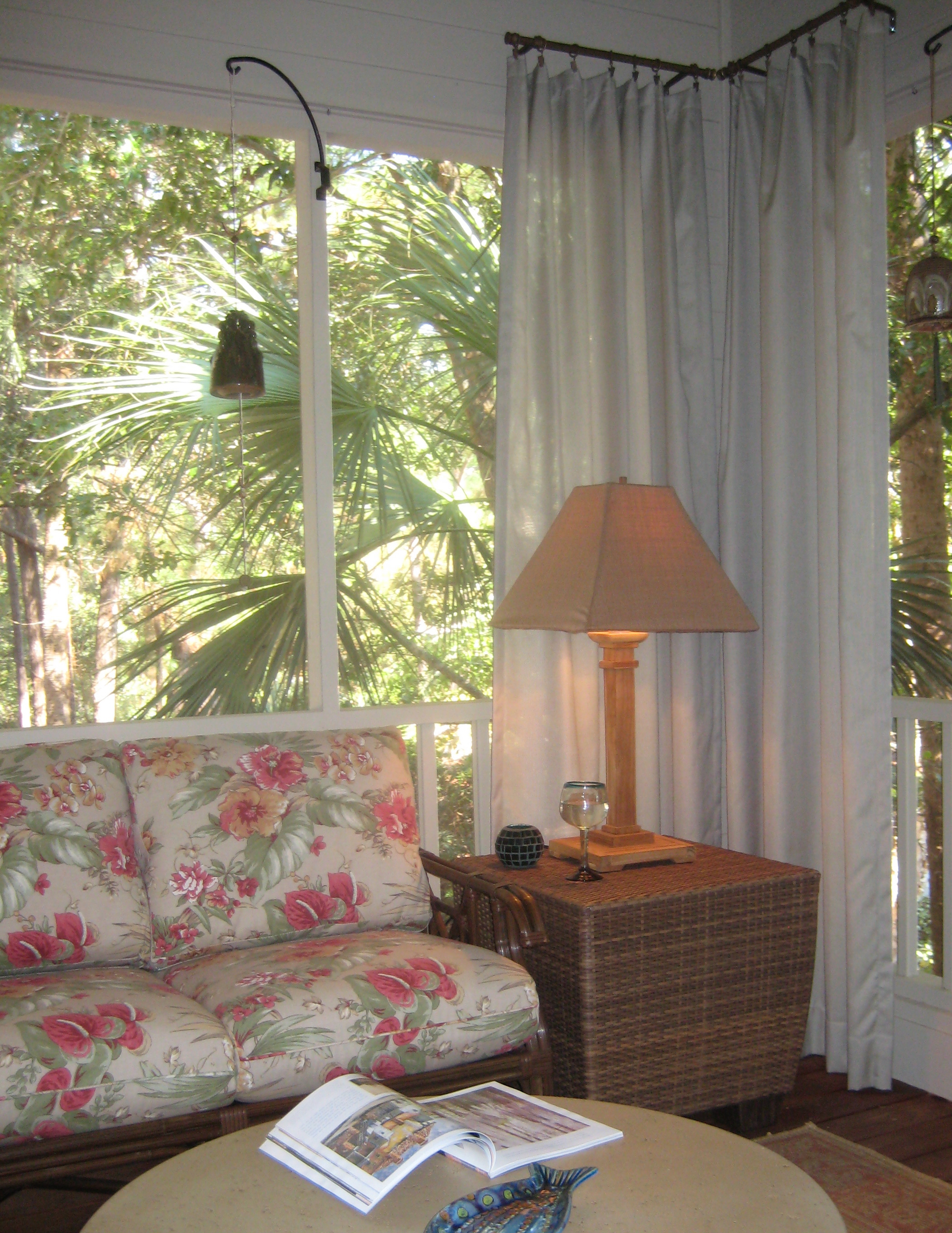 It's been exciting to see all the new outdoor products available on the market now. We certainly took advantage of many of them. Including all the vinyl rattan furniture from Whitecraft (www.whitecraft.net), Sunbrella drapery fabric from B. Berger (www.bberger.com), outdoor rug from Capel (www.capelrugs.com) and outdoor rated table lamps from Shady Lady (www.shadyladylighting.com)
Here's a yummy Southern Living punch recipe for your next fall get together:
1 1/2 cups boiling water
4 green tea bags
1/2 to 1 cup sugar
2 1/2 cups whiskey
1 1/2 cups rum
1/2 cup fresh lemon juice
1/2 cup orange liqueur
1 (32-oz.) bottle seltzer water, chilled
1. Pour boiling water over tea bags; cover and steep 4 minutes. Remove and discard tea bags. Stir in 1/2 cup sugar until dissolved, adding additional sugar (up to 1/2 cup) if desired. Combine tea, whiskey, and next 3 ingredients in a pitcher. Cover and chill 1 to 4 hours. Stir in seltzer water. Serve over ice.
Mr. H says: Be sure to take the time to sit and watch the leaves turn-Enjoy!