Lordly Living
This structure is instantly recognizable by those obsessed with the award-winning British television period drama series, Dowtown Abbey.  This is no fictional set though as this is Highclere Castle, the real life country seat of the Earl of Carnarvon.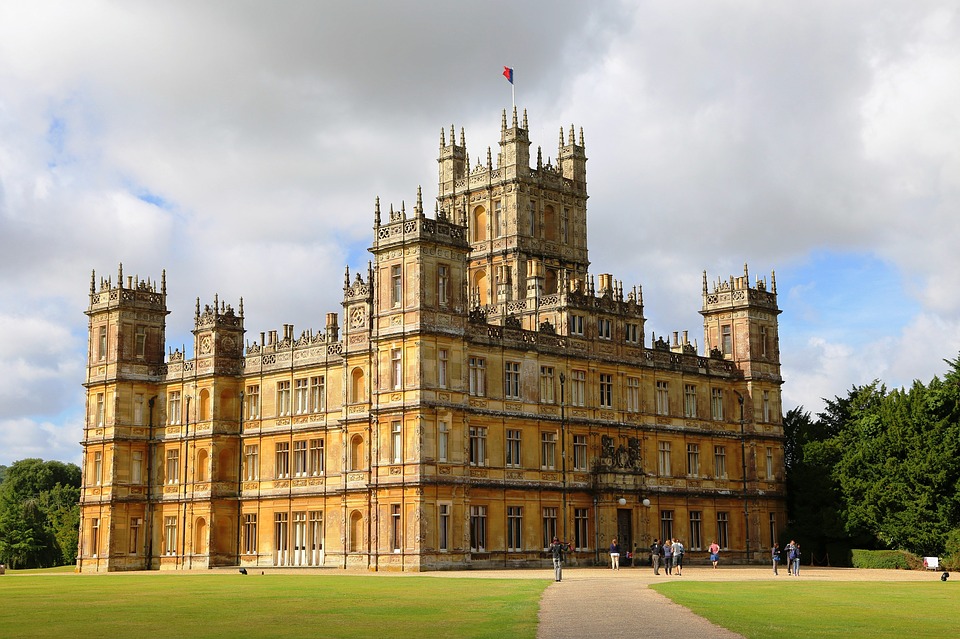 Completed in 1878, Highclere Castle is a fine example of the Jacobean style of architecture.   Being that it took nearly forty years to complete, many of the public rooms represent different interior design styles.
In the Gothic style Saloon Spanish leather wall panels add to the opulent atmosphere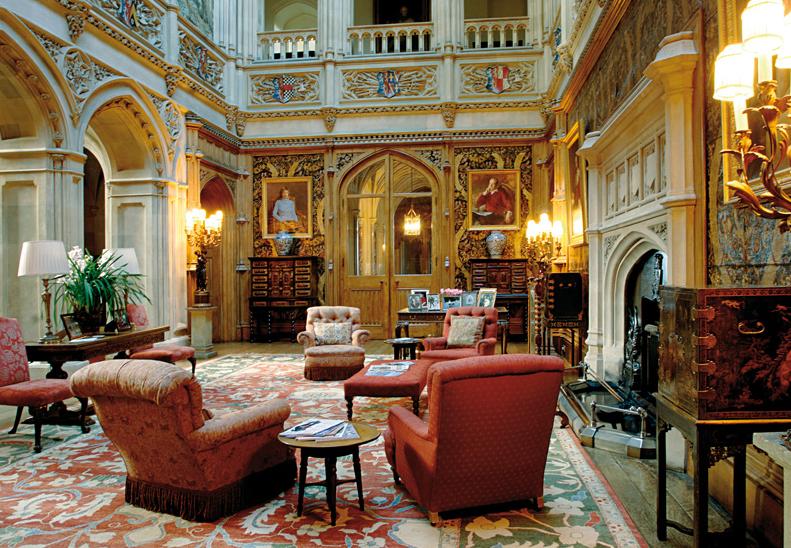 Stunning red upholstery and dark carved wood in the Victorian library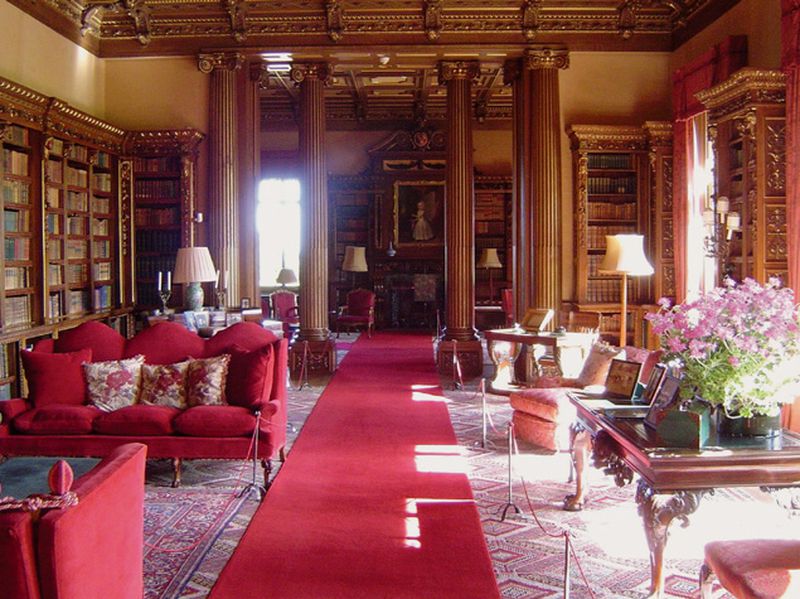 The lovely green silk walls of the South drawing room is a study of French Rococo Revival style.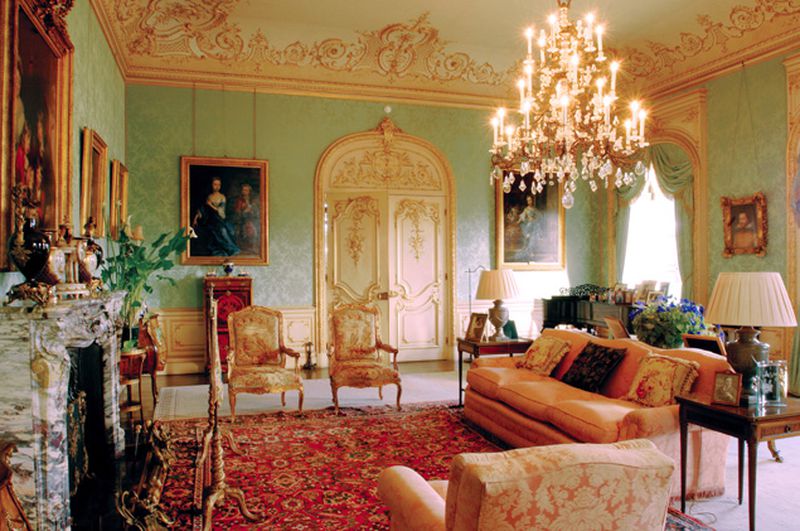 17th Century Dutch paintings are striking against apricot walls of the Smoking Room.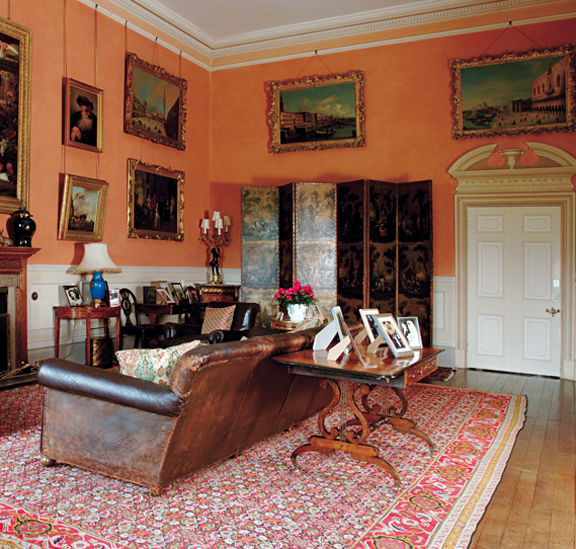 Mr. H says: A house is more than mere shelter, it should prop us up emotionally-Enjoy!