Independent Interior Design Style
"Ours is the only country deliberately founded on a good idea."  ~John Gunther
As our country gets ready to celebrate our 235th year as an independent nation its time to show off our national colors of red white and blue to honor the occasion.  Here are some hip ways to incorporate this dynamic combination.
Patriotic pillows from World Market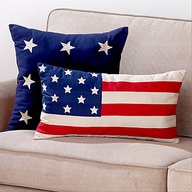 It doesn't all have to be stars and stripes as shown in this casual, Williams Sonoma, table setting in our country's colors.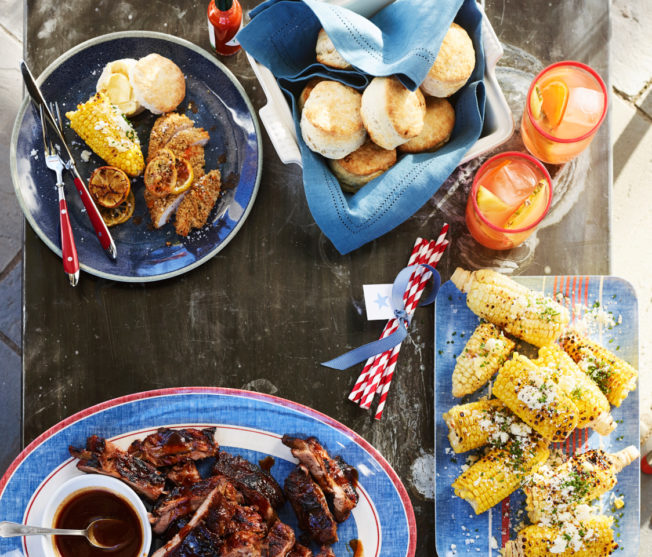 Fly Old Glory.  Check out the protocol for flying the US flag at this web site: www.ushistory.org/betsy/flagcode.htm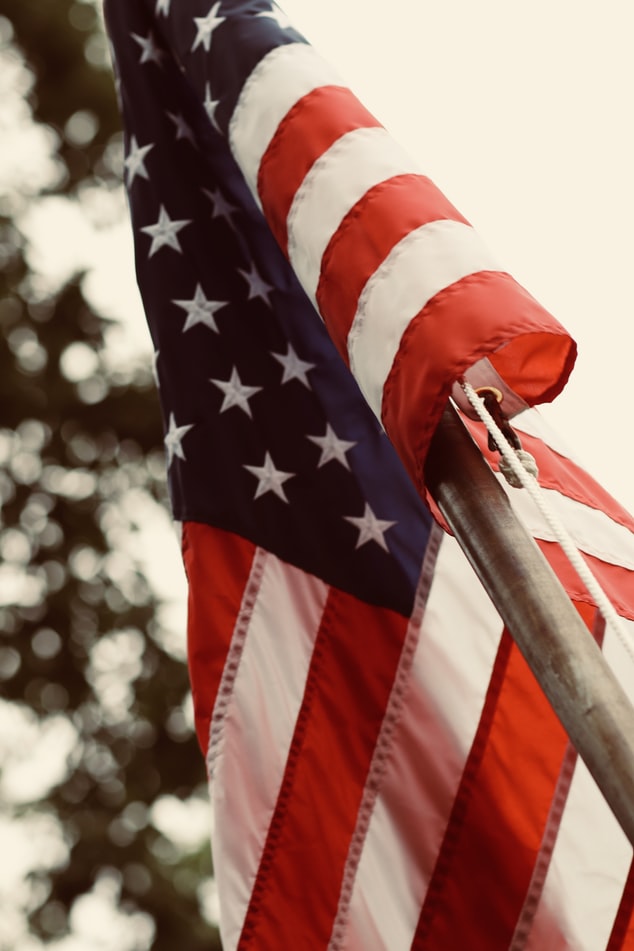 The furry friends can sport the colors too.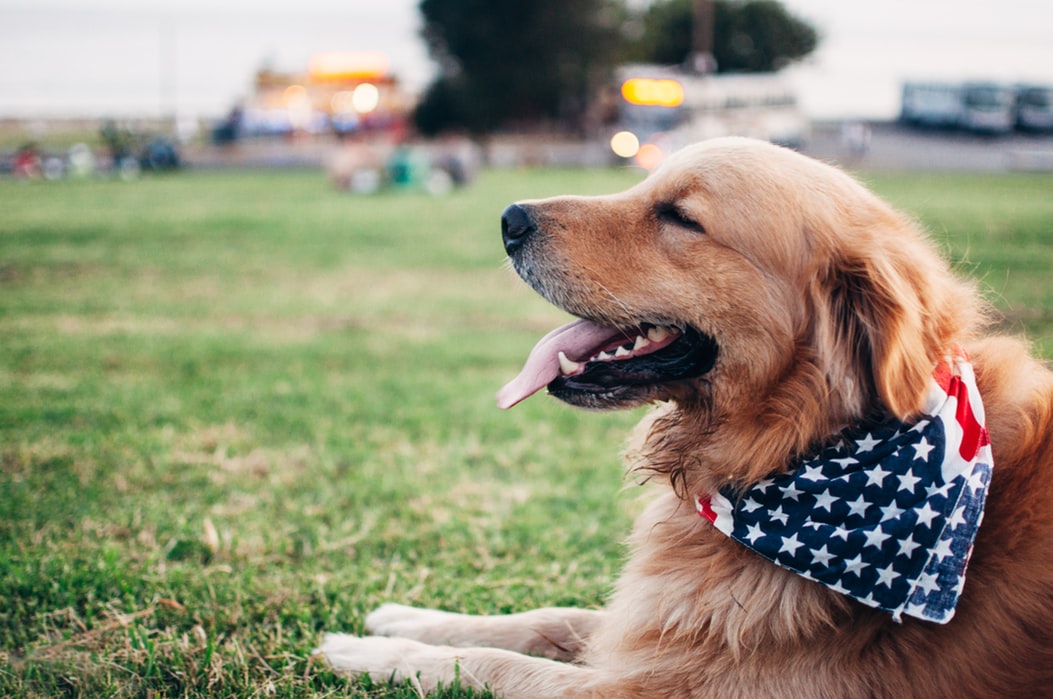 Create a festive cocktail: The Yankee Doodle
1 ½ oz  SKYY Infusions Grape vodka
1 tsp. Sugar
4 slices of fresh peeled ginger
Top with Soda
Muddle grapes, ginger, and sugar in pint glass. Add ice and SKYY Infusions Grape Vodka. Shake vigorously and strain into cocktail glass over fresh ice. Top with soda and garnish with raspberries & blueberries!
Mr. H says: America is a tune that must be sung together-Enjoy!