How to design around the TV
Fortunately the era of "hiding" bulky televisions into custom cabinetry and furniture pieces is long over with the advent of the sleek flat screen versions of today. The television has become the focal point in most every room in the house. Read on for some of the best tips on placement, decor and storing components.
From an ergonomic perspective, anything with a screen should be viewed at eye level. A prone up or down viewing position is sure to cause neck and back issues down the road so consider TV placement carefully. Bob Vila has great tips on calculating the optimal viewing heights depending on your TV size and where its going.
If custom cabinetry is out of your budget, consider using modular shelving that can be built around your TV. With this solution, you can fill the space with more than just a black whole, adding color and character with books and accessories.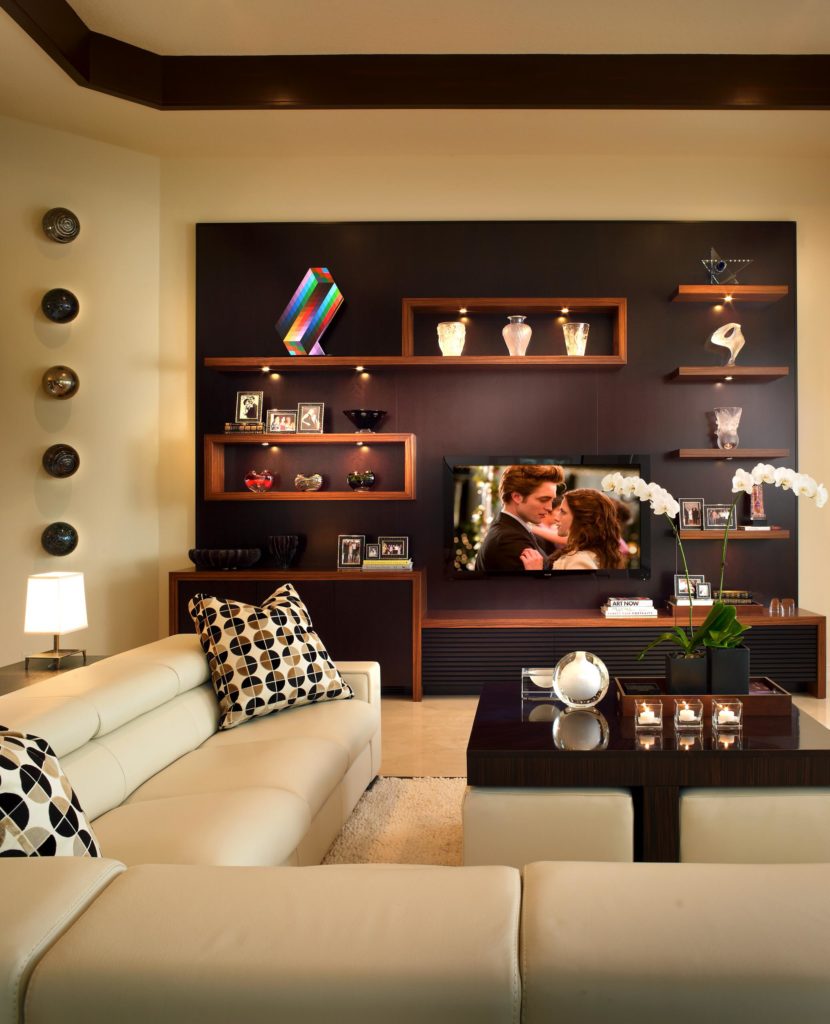 Incorporate your TV shape into a gallery wall behind and above your set, taking the focal point away from the black box in the room.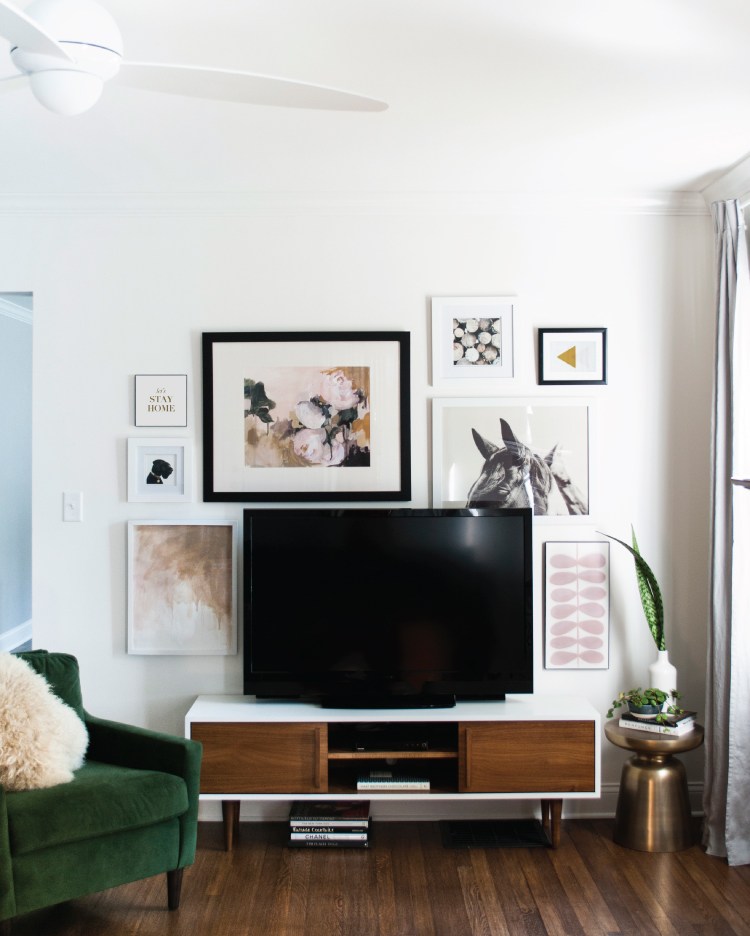 The corner of a room is often an underutilized part of a standard space plan. By installing the TV into a corner it allows the fireplace or view become the focal point. There are lots of corner consoles and cabinets to suit your design style.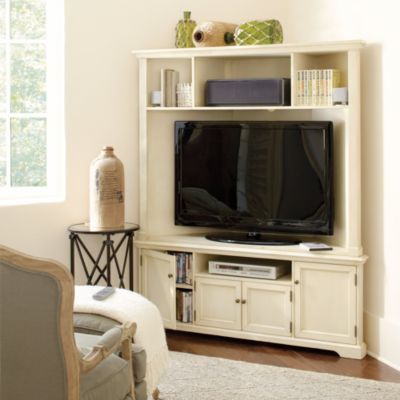 The TV is only half the equation when deciding placement since you'll need some type of storage for the components and to hide the unsightly cords and wires. A cabinet or shelving will give you a place to stash your games and movies too.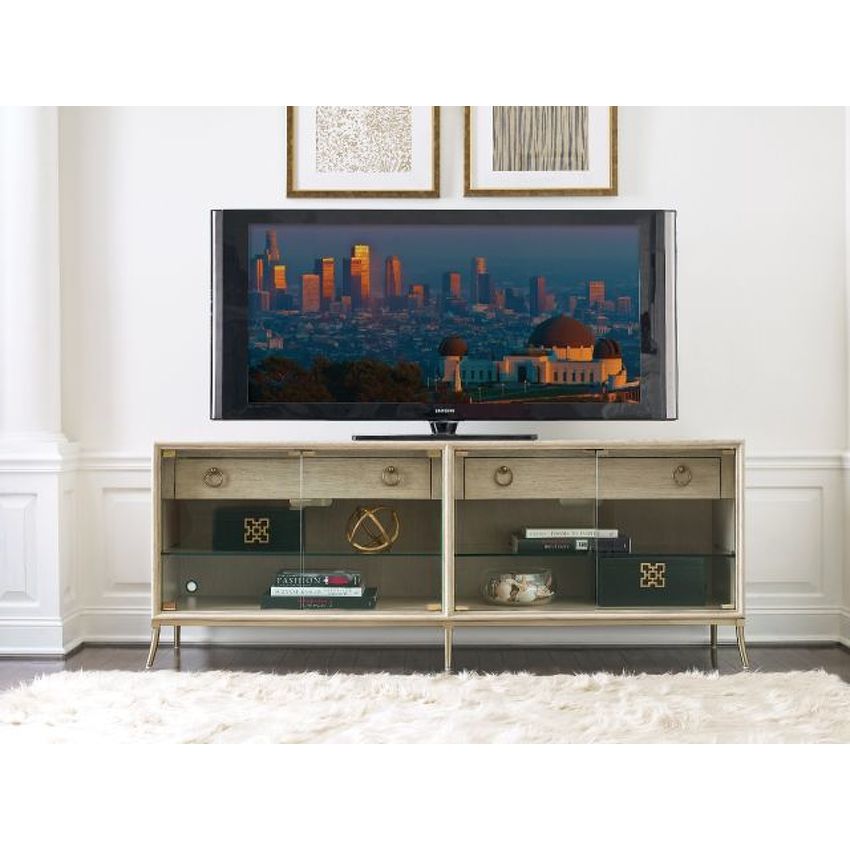 If you watch television only on occasions, explore hidden TV storage solutions. There are several cabinet lifting systems on the market that tuck your set away when not in use. A TV set on a rolling cart or a cabinet with casters is an easy DIY that allows you to wheel it out of the room and into storage when not in use.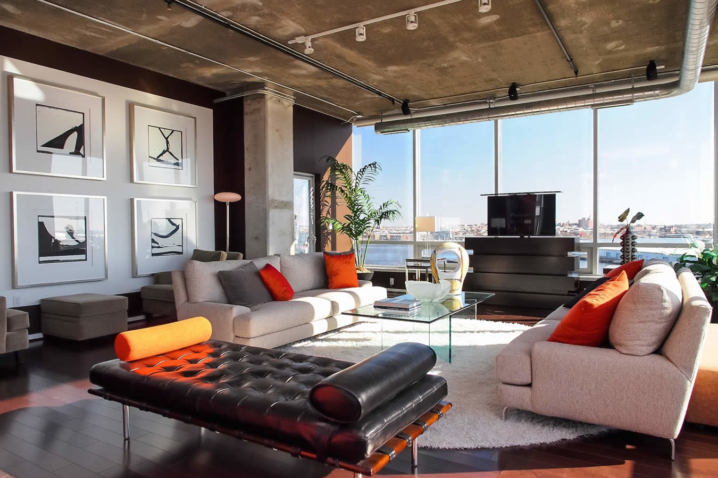 Mr. H says: TV is window of illusion-Enjoy!