Frank Lloyd Wright Colors
When it came to interior colors, Frank Lloyd Wright, organic restraint, formed his aesthetic vision.   Inspired by the colors produced in nature, Wright's leading philosophy in architecture and design was the integration of the inside and outside world.
PPG Pittsburgh Paints has produced two distinct color palettes celebrating two of Wright's most famous residences:  Fallingwater and Taliesin West
Completed in 1939, Fallingwater was designed by Wright for the Kaufmann family as vacation home.  Built partly over a waterfall in the mountains of Pennsylvania, it became an instant architectural icon after is was built.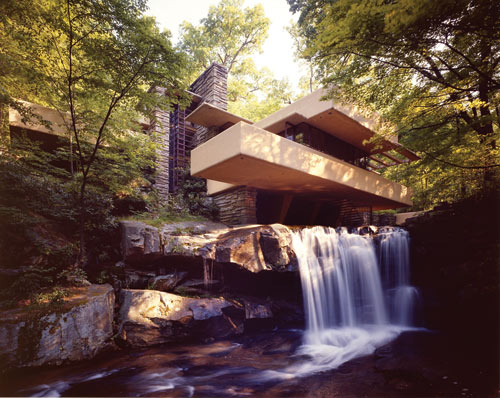 At Fallingwater, Wright used a limited palette of restful yet intense colors.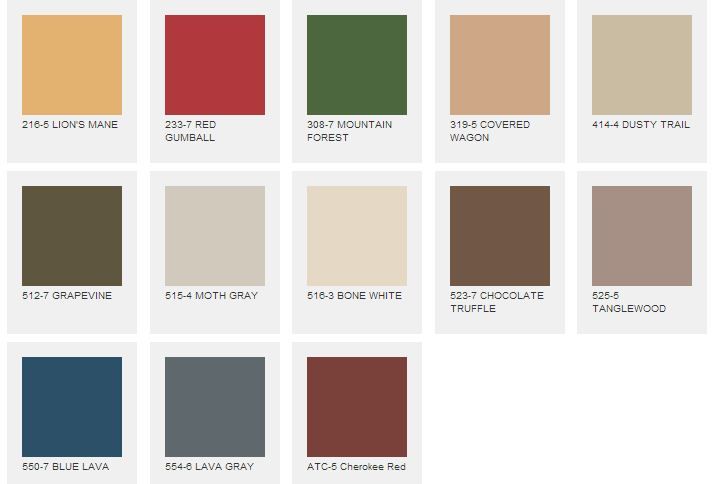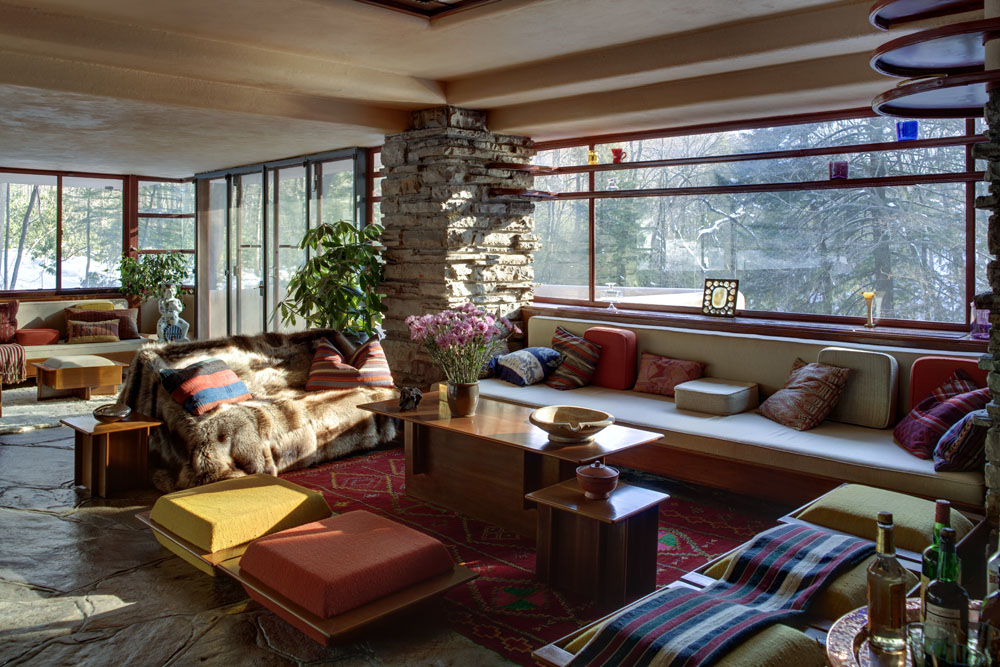 Taliesin West was Wright's winter home and school in Scottsdale, Arizona from 1937 until his death in 1959.  This sprawling National Historic Landmark is home to the Frank Lloyd Wright Foundation and Taliesin and the Frank Lloyd Wright School of Architecture.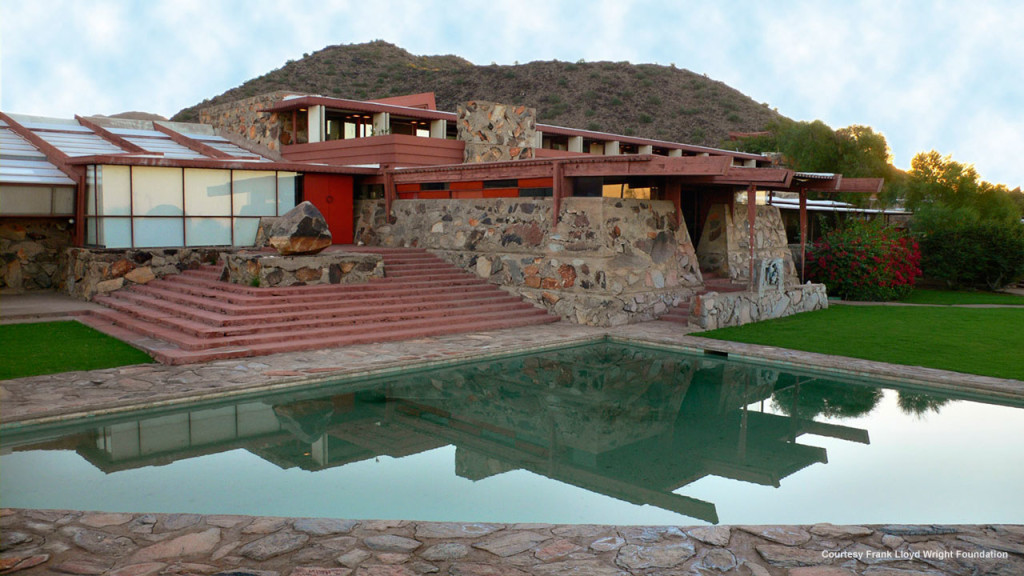 The original 1955 color palette that Wright created for commercial distribution, was inspired by the desert that surrounds this architectural complex.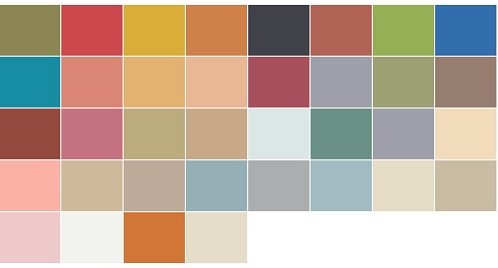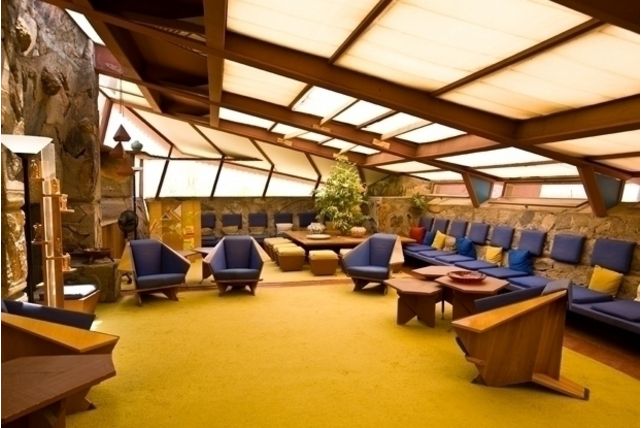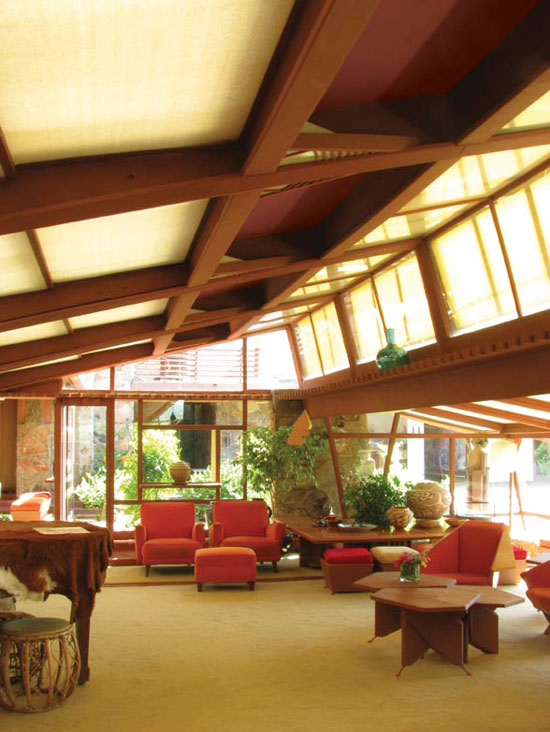 Mr. H says: (channeling FLW) "Form and function are one."-Enjoy!