Fantastic Frank Lloyd Wright
On a recent trip to Greenville, South Carolina, members of the ASID Carolinas Chapter had the rare privilege of visiting a privately held Frank Lloyd Wright residence.   Designed in 1951 and completed in 1954, the house is a striking example of Wright's natural or "Usonian" style.  Commissioned by two sisters, Gabrielle and Charlcy Austin, the building was placed on the National Register of Historic Places in 1978.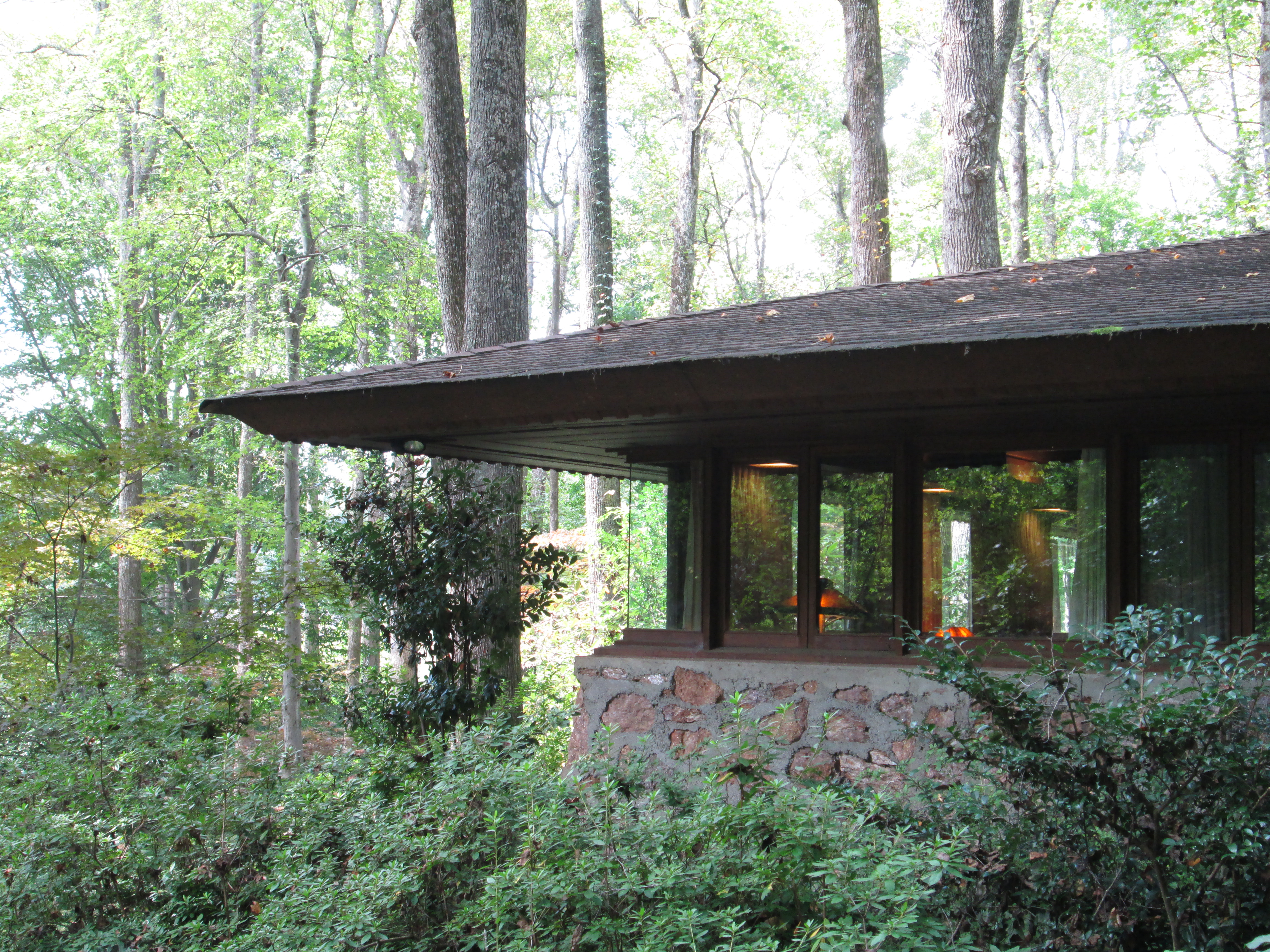 Wright named the property, Broad Margin,  which comes from Thoreau's Walden in which he states, "I love a broad margin to my life."  The house is built into the slope of a two acre heavily wooded lot bound by two creeks.  Wright positioned the house so that it would not be visible from the street.  Featuring 12 inch thick concrete walls, a massive roof line, broad overhangs and corner windows, all of which are classic Frank Lloyd Wright architectural elements.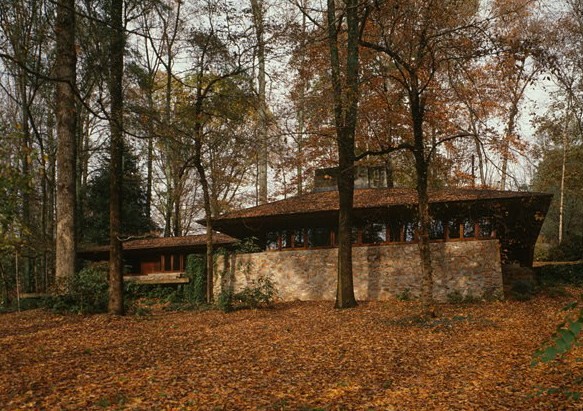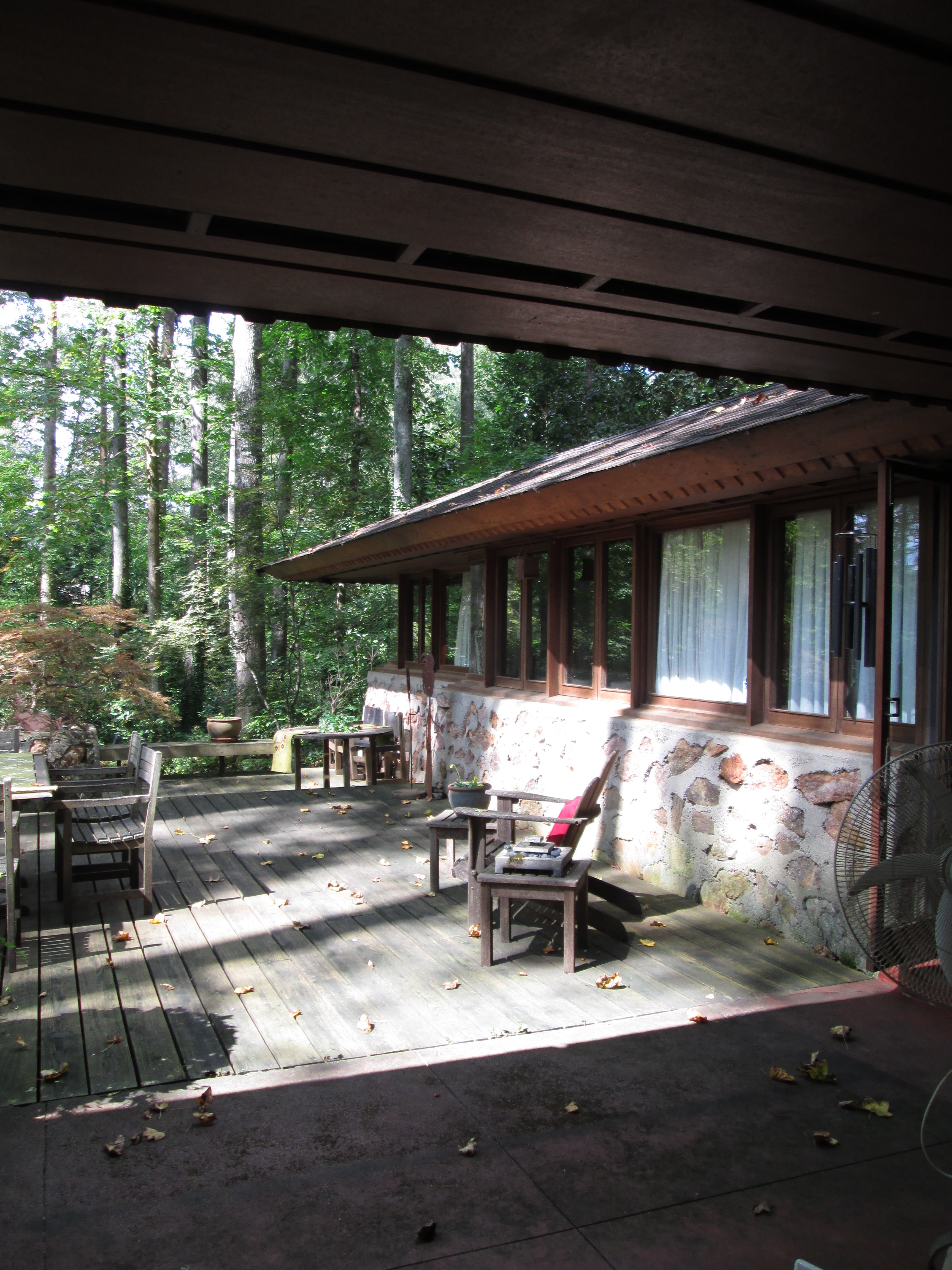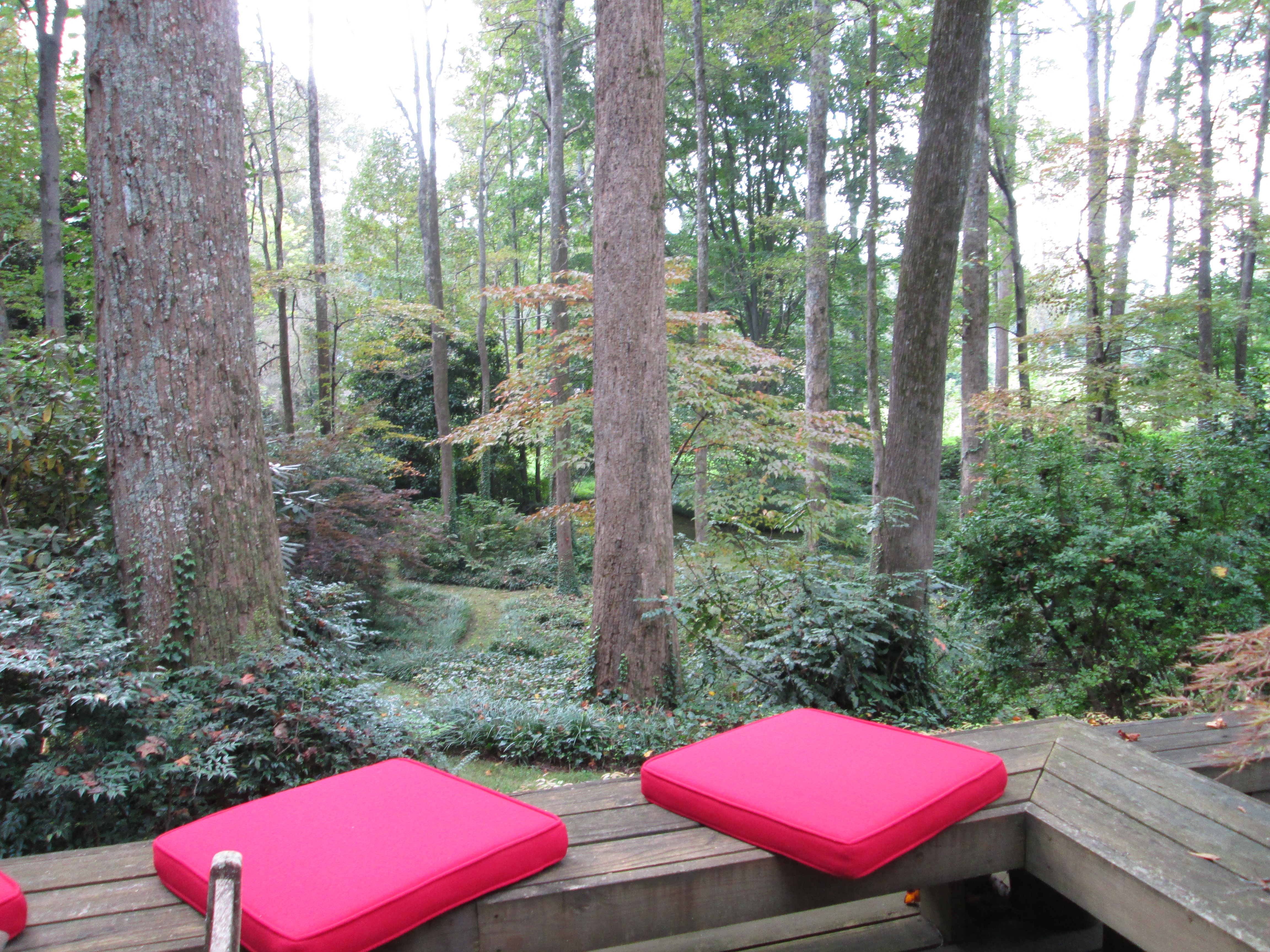 Cypress wood paneling was used extensively throughout including on the ceiling.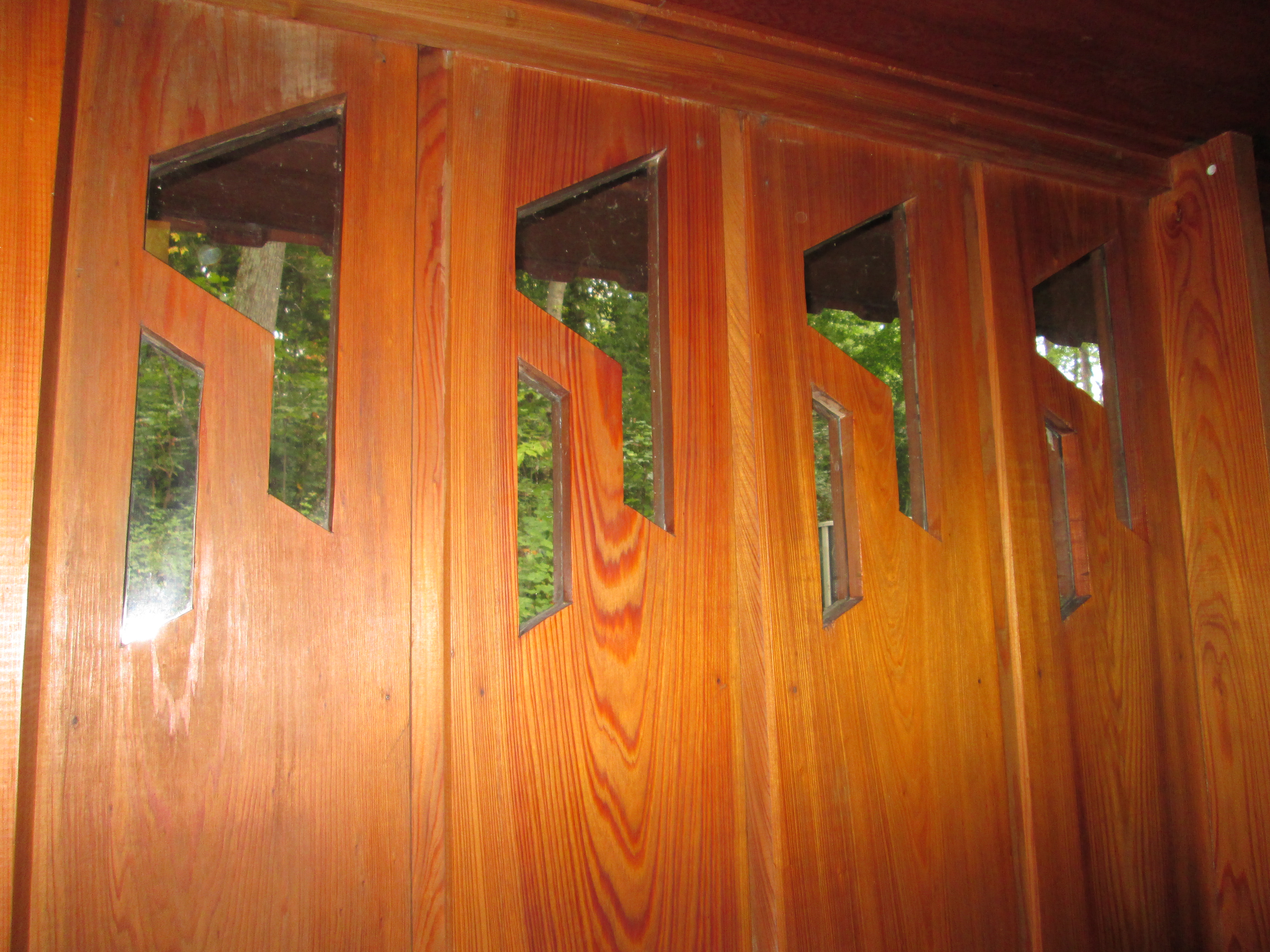 The house has polished Cherokee Red concrete floors with copper tubes, carrying hot water, embedded in the floors to heat the house.  Original built in seating are featured in the sitting area.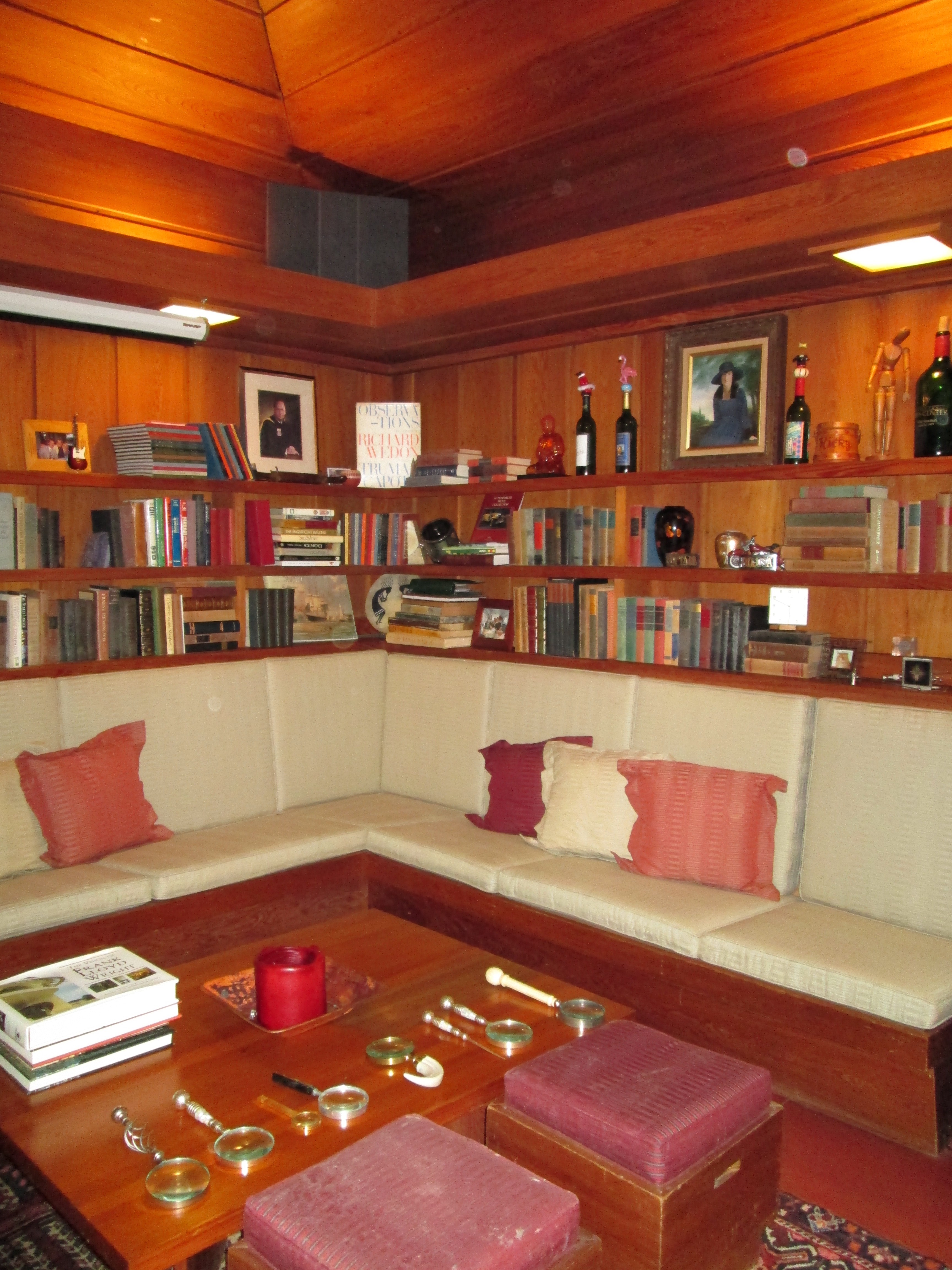 The kitchen was updated a few years ago, due to a fire, combining Wright's aesthetic with modern conveniences.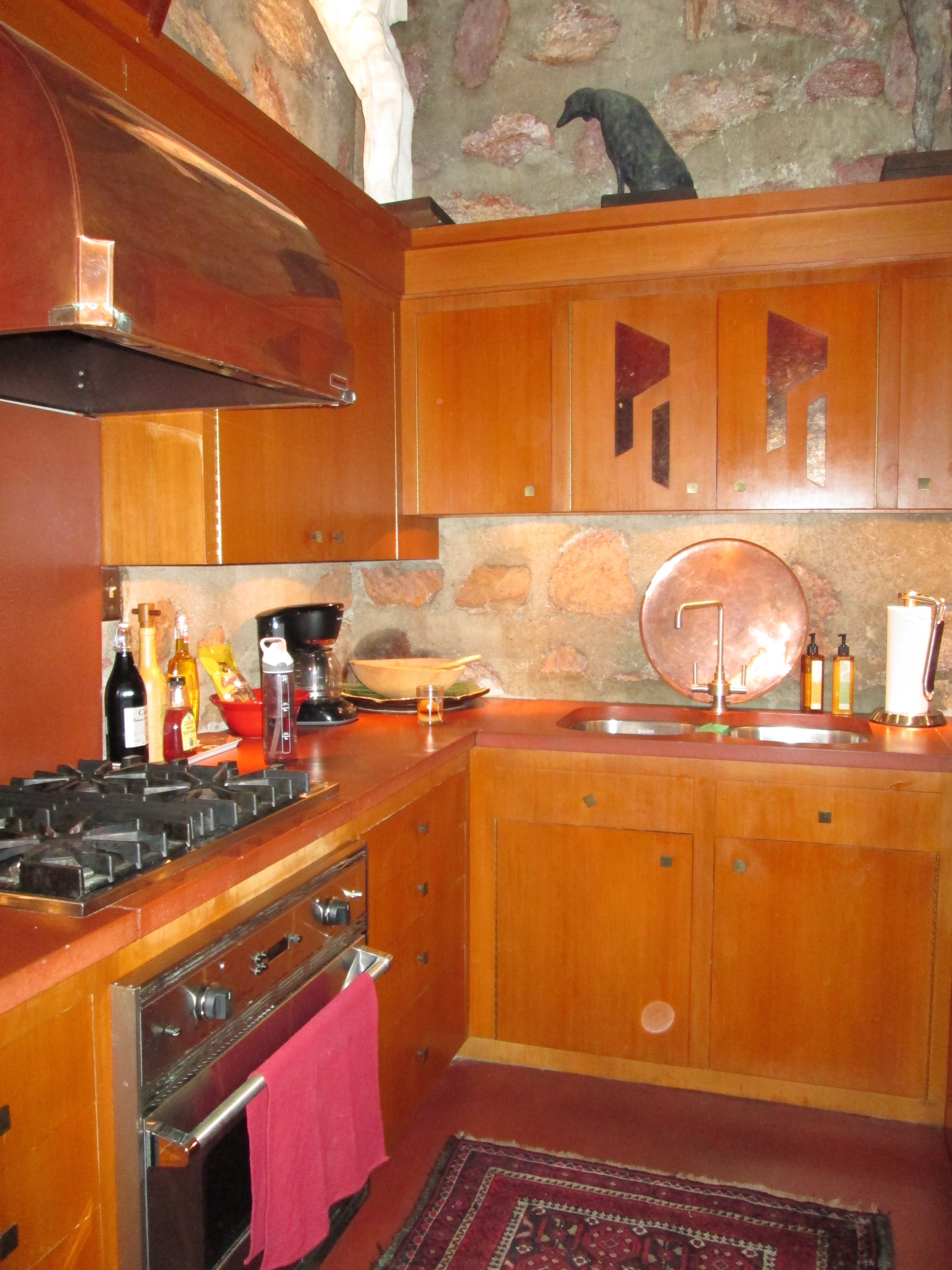 A massive stone and concrete fireplace dominates the sitting area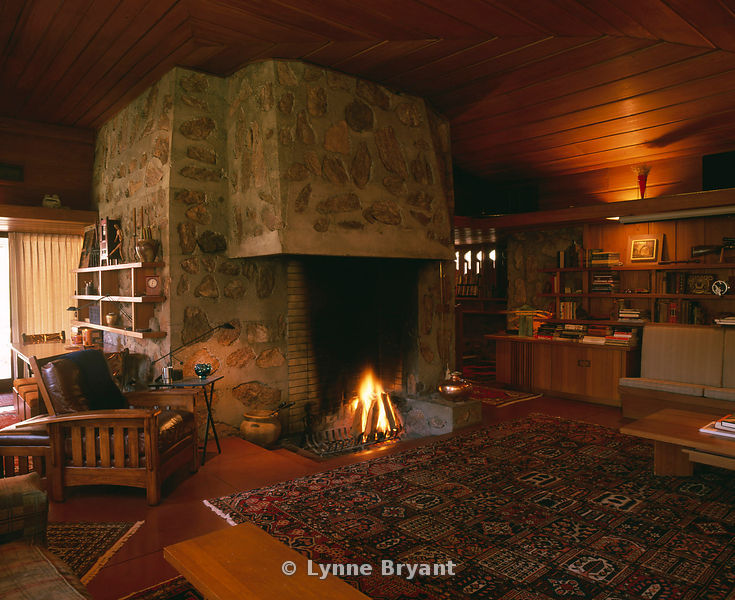 In the dining area, a copy of the original dining table, is on display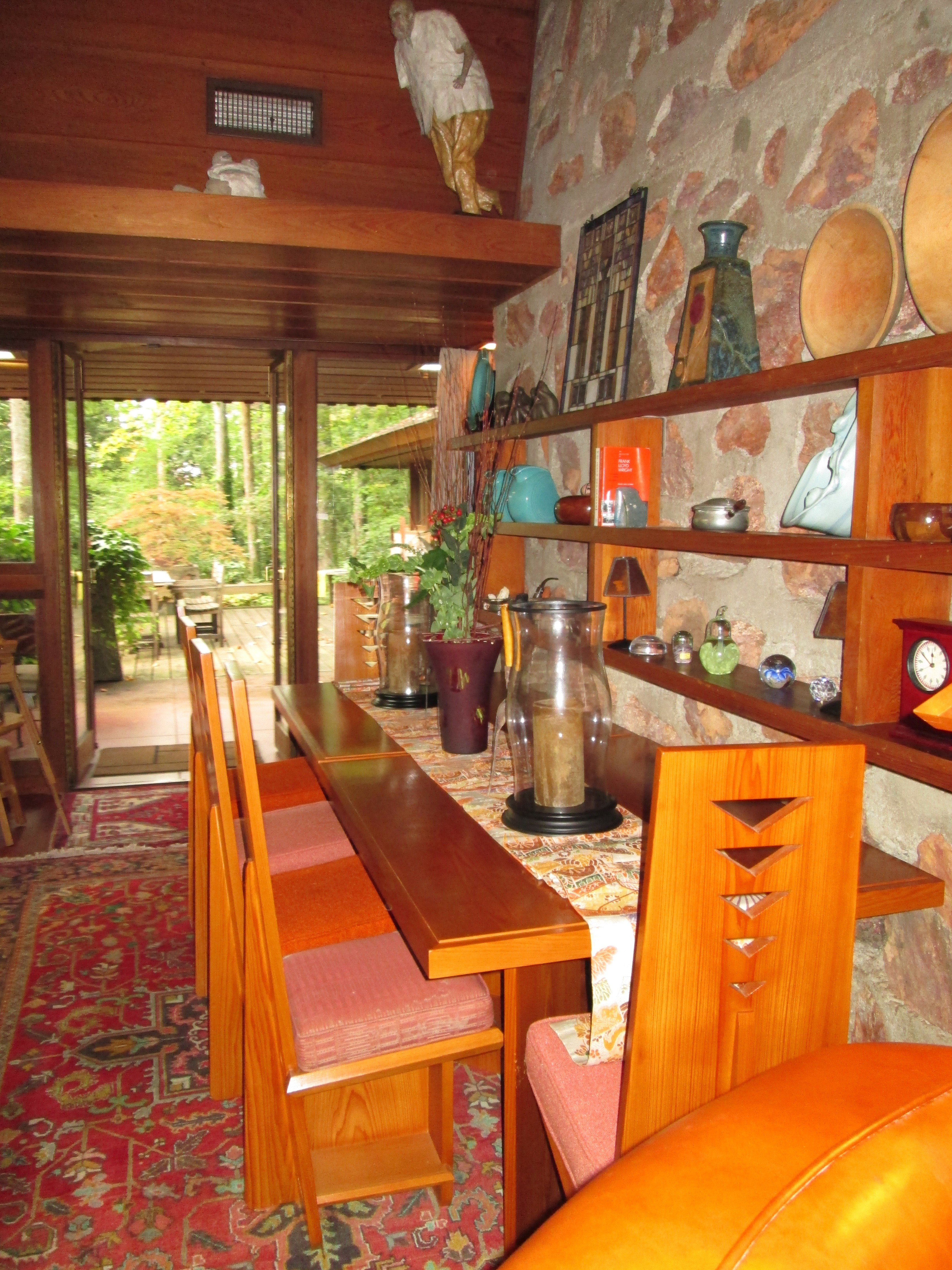 Sleeping and bathing areas are compact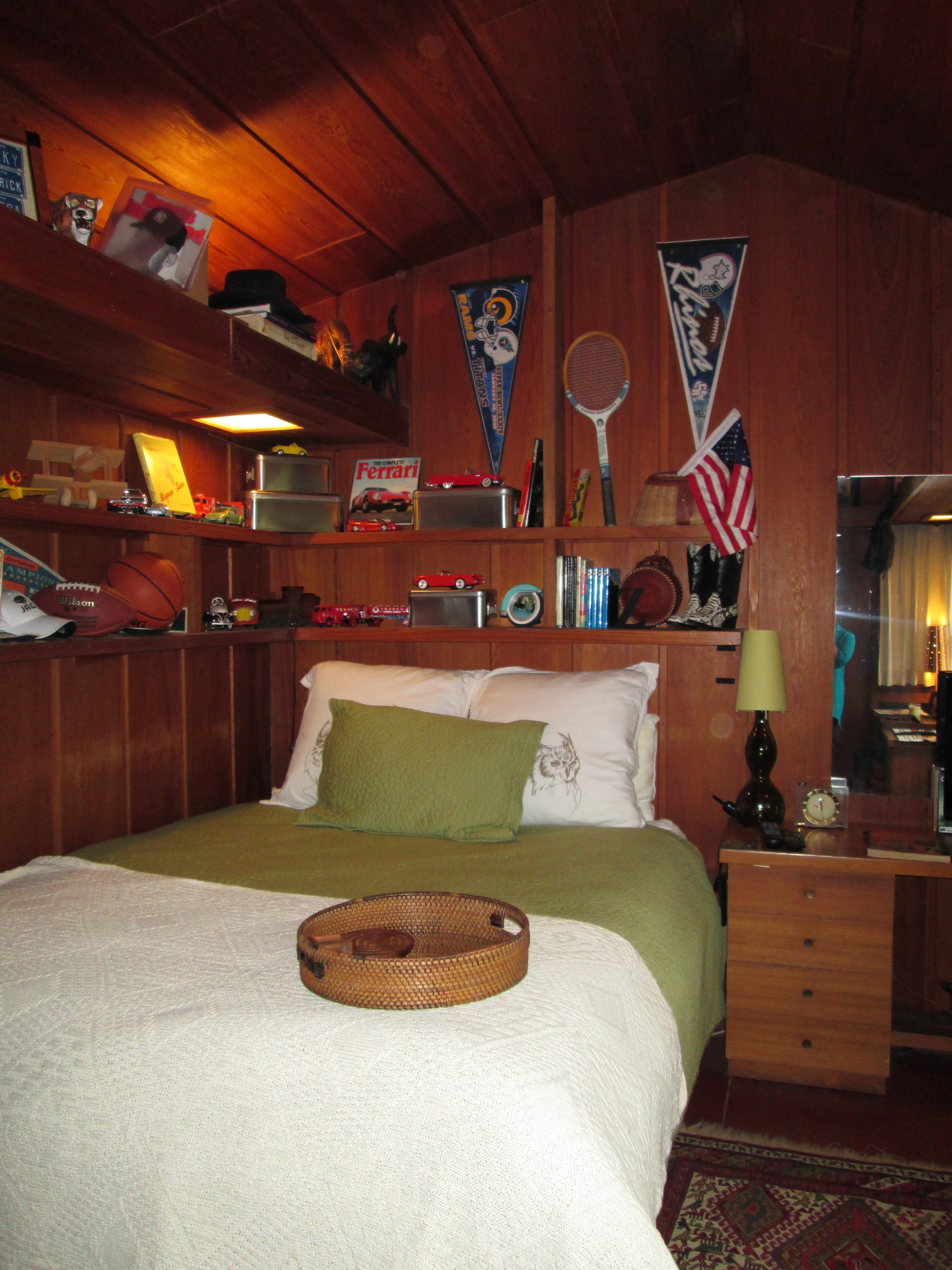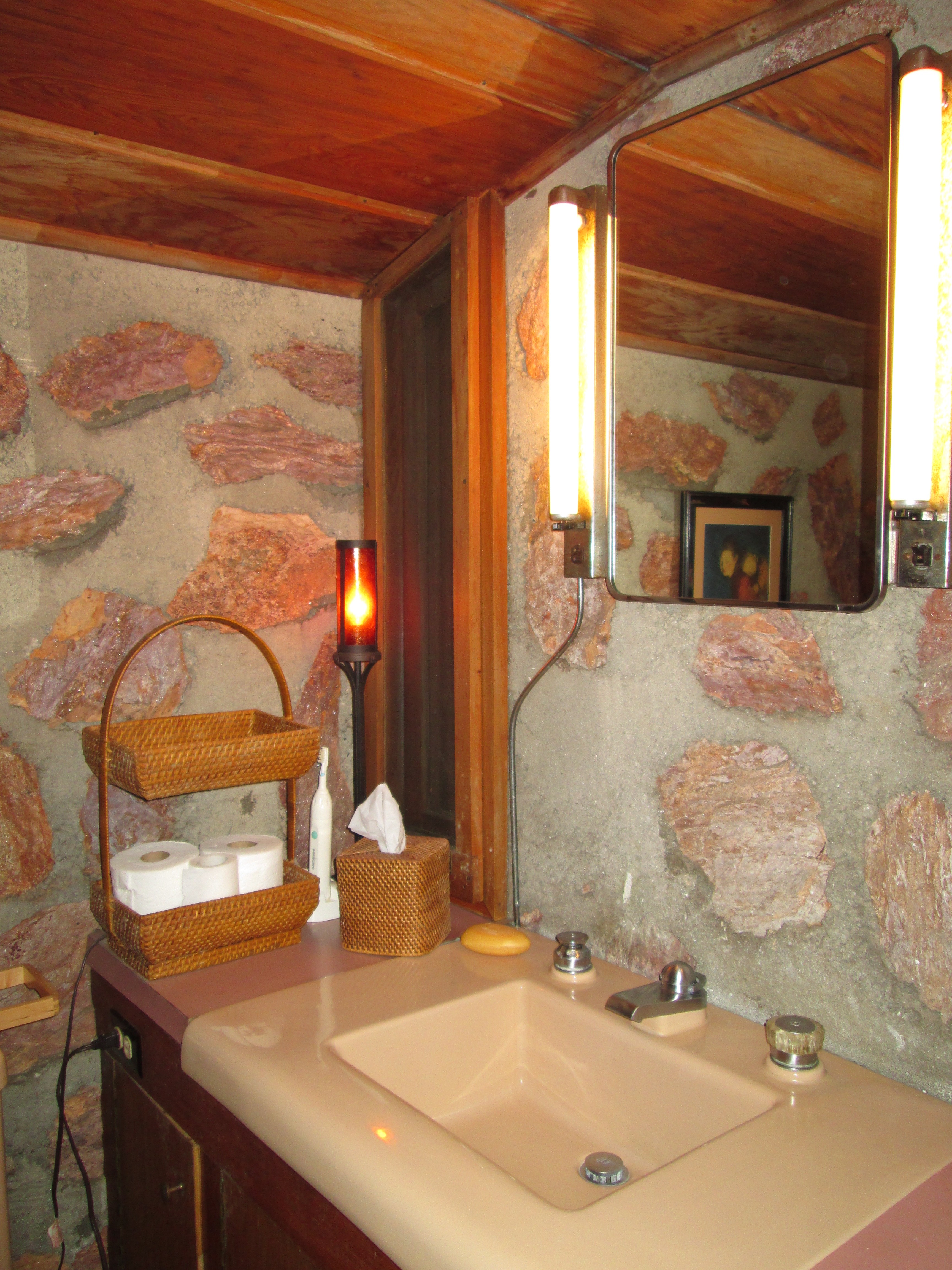 This house exemplifies Wright's appreciation for natural materials, his penchant for open floor plans and his awareness of the natural surroundings.  Blurring the lines between interior and exterior spaces, Broad Margin is a case study for Wright's declaration that "Shelter should be the essential look of any dwelling."   Mr. H could not agree more-Enjoy!