Design School: The Louis's
The French had them all.  Louis XIV, XV, XVI.  French 17th and 18th century styles of architecture and interior design, named for the reigning monarch.  Influencing design even as I write, here is a brief overview of the big three.
The Louis XIV style is characterized by gilded plaster molding, richly carved furnishings, red and gold brocade fabrics and an abundant use of marble.  Louis XIV, The Sun King, is known for converting The Palace at Versailles into the official residence of the French King and this residence is the uber example of this particular style.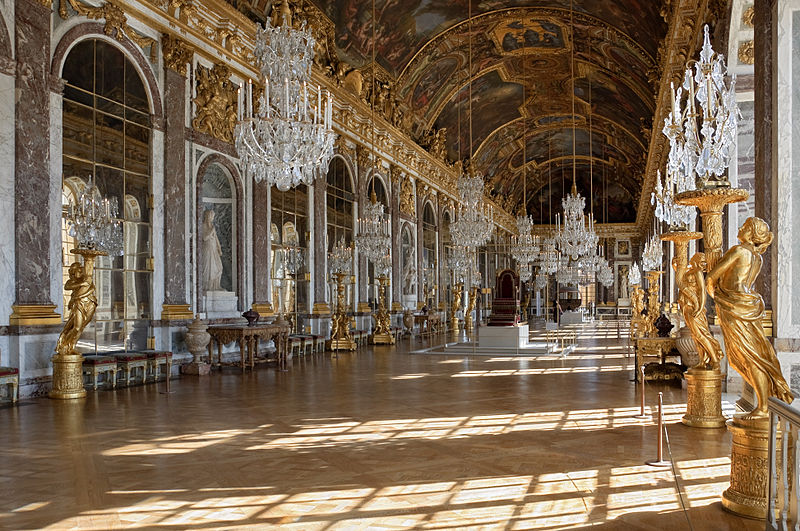 The early years were Baroque in nature, seating tended to be square and fully upholstered in strong colors of red, green and violet.  Later in the period a more delicate style appeared with furniture inlaid with ebony, copper, and other exotic woods.  Aubusson carpets, in simple geometric patterns, were used but most left marble or marquetry floors bare.  Walls were either mirrored or hung with tapestries and everything seemed to be gilded.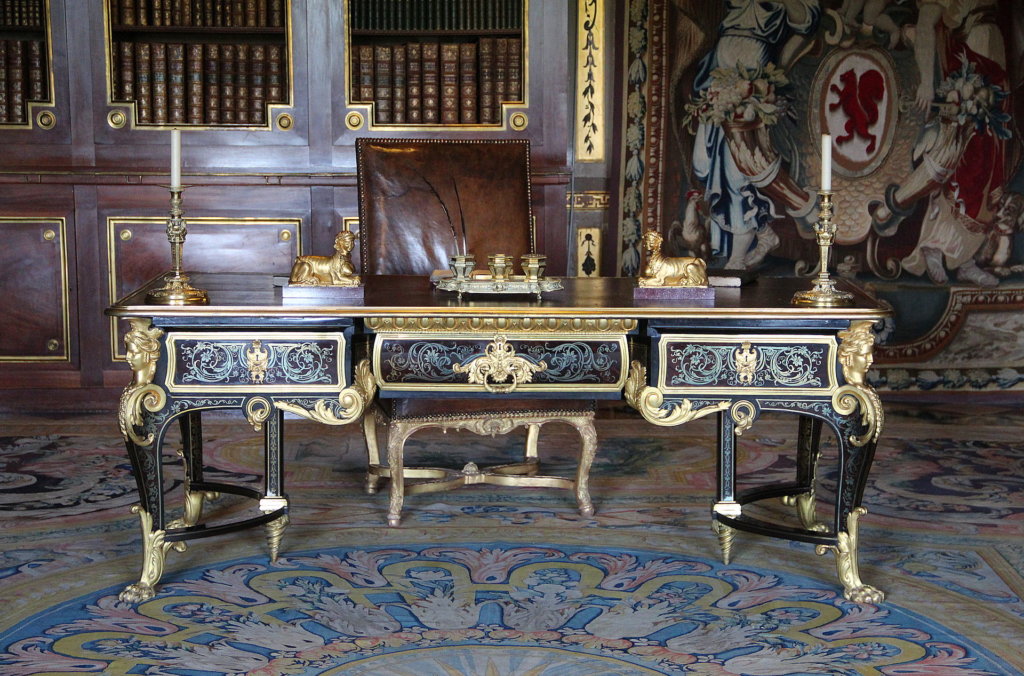 The elegant Louis XV style is noted for curved lines and asymmetry.  Light and air, French Rococo furniture is associated with this style.  Elements include highly decorated surface ornament, Chinese lacquer, inlays of ebony, tortoiseshell and ivory and bronze accents.    Caning and loose seat cushions were used in seating pieces.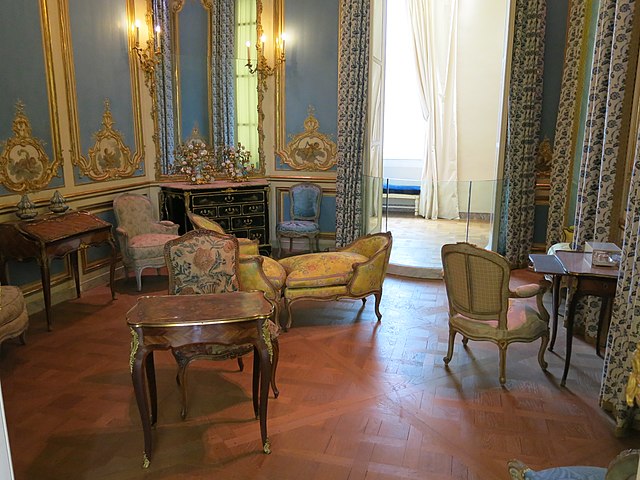 Interior rooms featured ceilings with central rosette plaster work, pastel colors, tall elaborate mirrors.  Freestanding furniture was arranged away from the walls and could be easily moved for various activities.
The Salon de Huets housed in the Musée Nissim de Camondo in Paris, France is a perfect example of this style.
Restrained and formal, The Louis XVI style is a straighter, less ornate design than the Louis XV.  Incorporating Greek and Roman motifs found in the ruins of Pompeii, interiors reflected a move towards a neo-classical style.
Hand painted wallpaper, and painting techniques such as trompe l'oeil, marbling and wood graining were used as wall and ceiling decoration.  Small scaled furniture was delicately carved usually featuring the tell-tale fluted leg.  Walls were either soft gray, white or cream with classical molding, arched paneling and large mirrors.
This bedroom in the Castle Vaux le Vicomte in France evokes the Louis XVI style.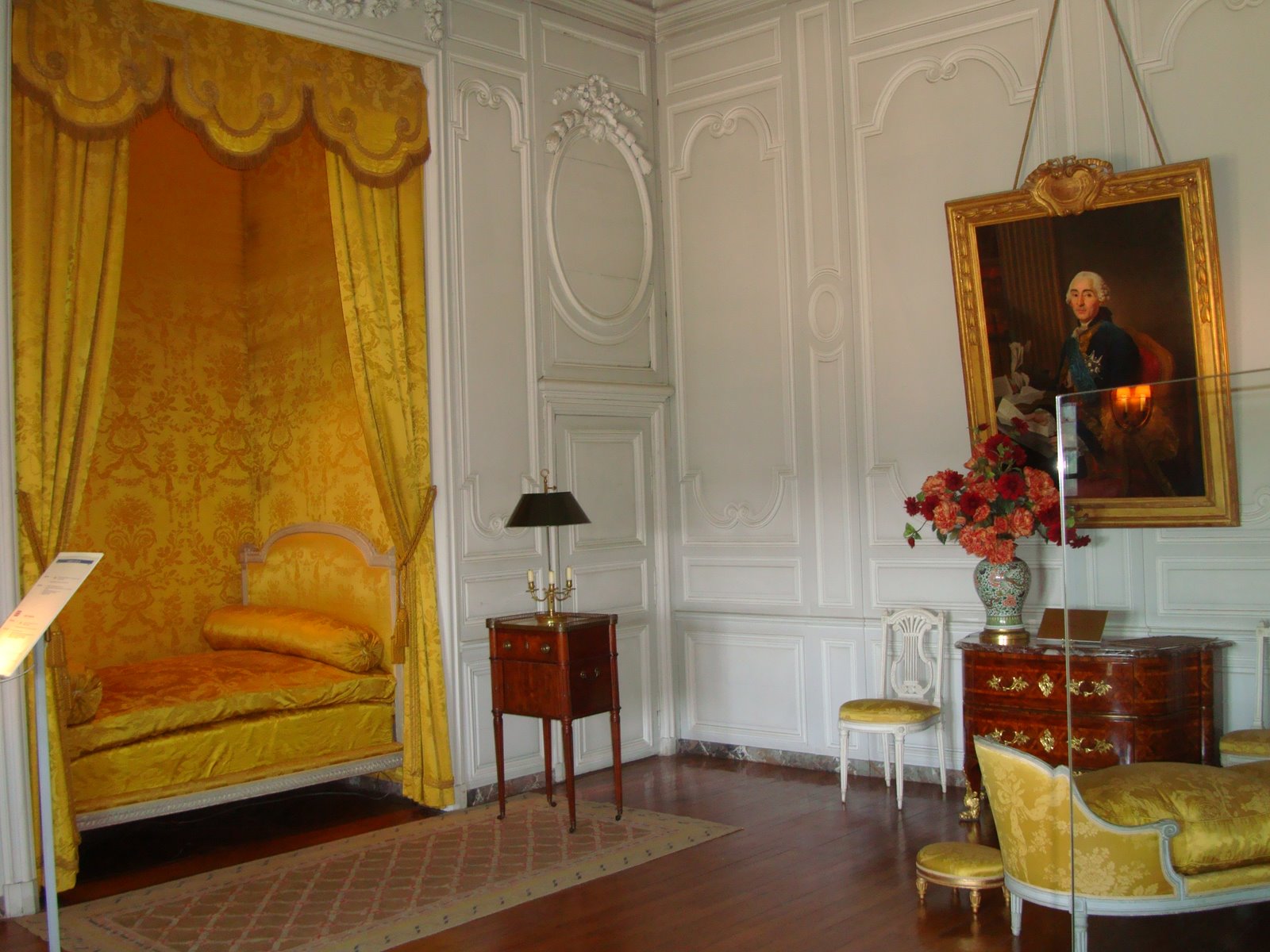 Because of its classic lines,  the Louis XVI style is reinterpreted even in today's interiors as seen at the Le Meurice hotel in Paris.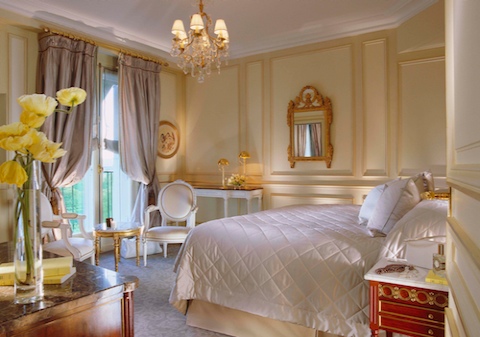 Mr. H says: You don't have to know anything about a subject as long as you use common sense and imagination-Enjoy!