Design School: Color Blue
In our continuing Design School series on color we are spot lighting blue today. Blue evokes feelings of calmness or serenity and is often described as peaceful, tranquil, secure, and orderly.  People are more productive in blue offices and it is great for weight loss since it is the least appetizing of colors.  Many people, especially men, consider blue to be their favorite color.
The Blue Room in the White House has been the traditional place for presidents to formally receive guests. Designed in the French Empire style, The Blue Room has sapphire blue fabric draperies and furniture that is similar in color to fabric used in the room in 1800's.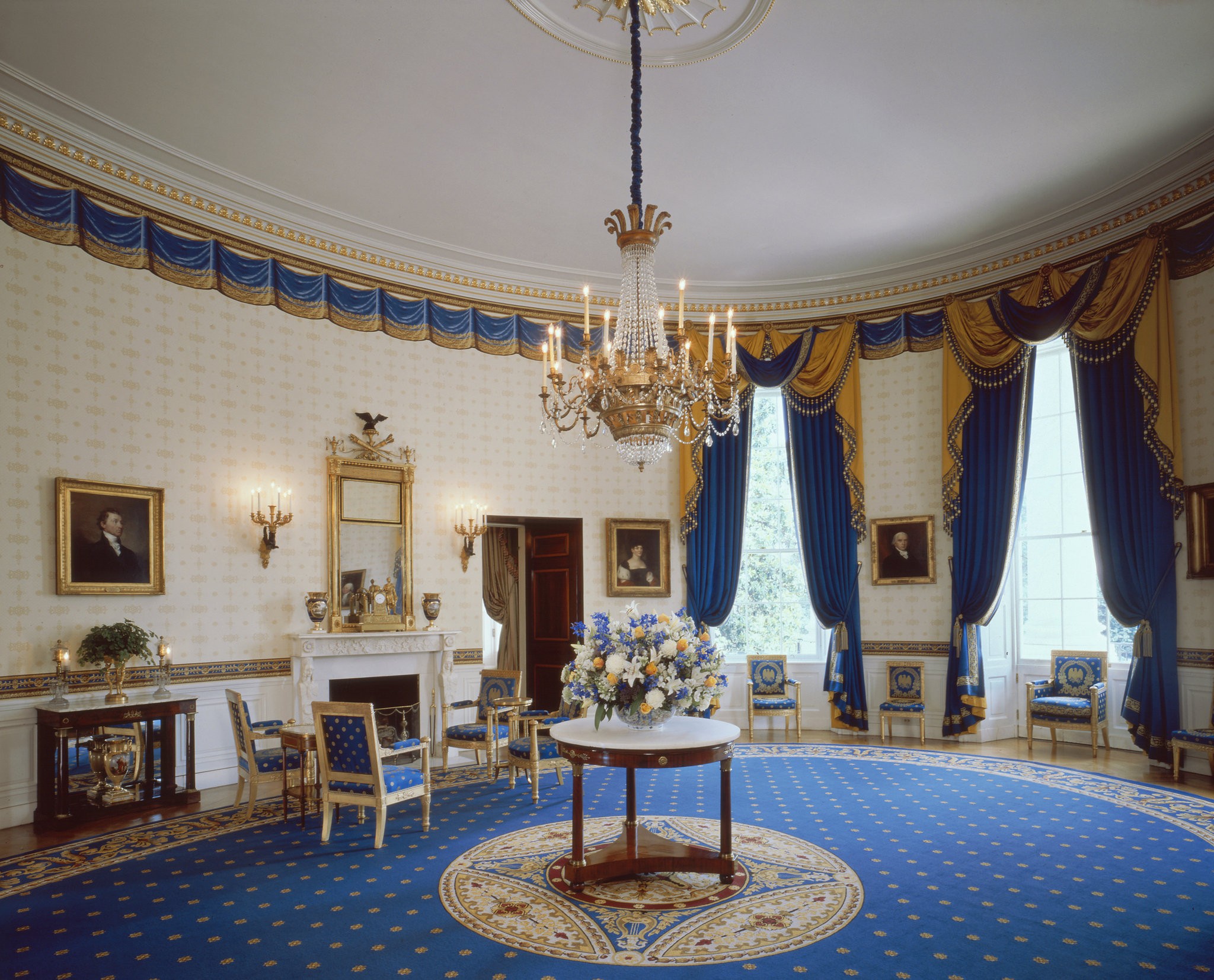 A blue room I designed for a ASID/CSOL Charleston Designer Showhouse features dark navy blue walls set off by bright white trim.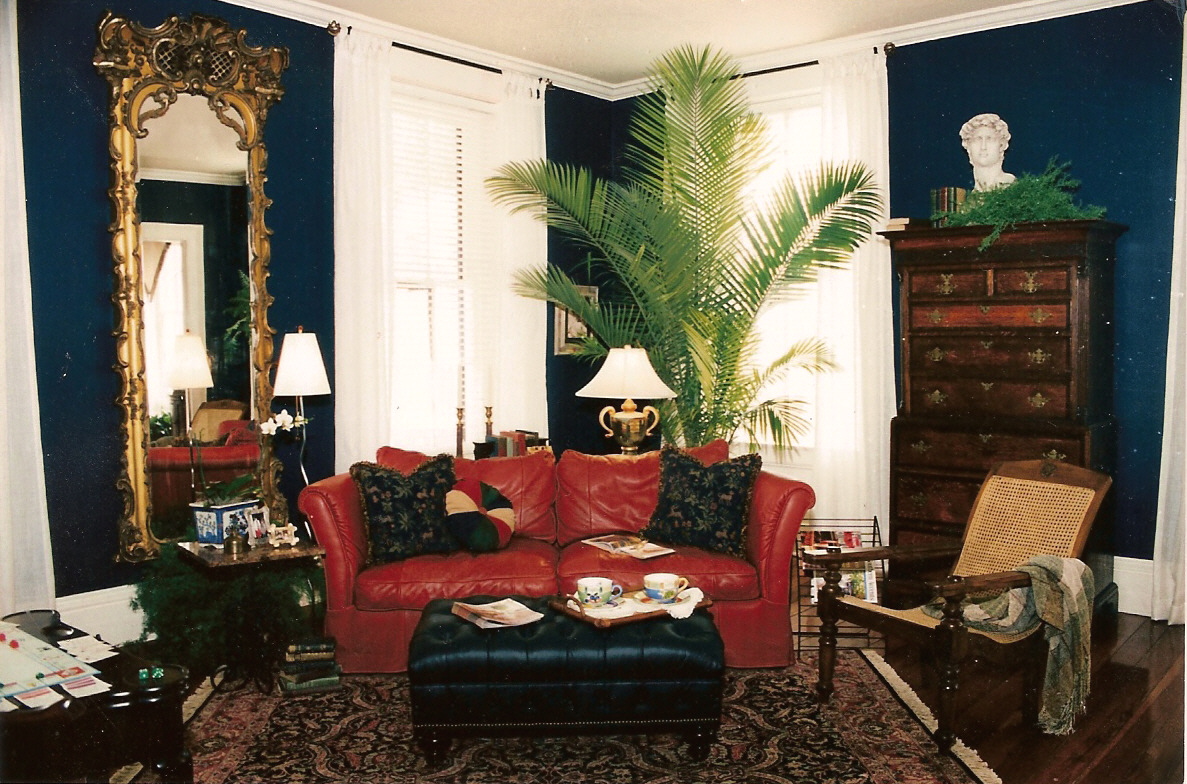 In a project on the Isle of Palms, we used a lighter blue for the walls to set off the clients art and rug collection.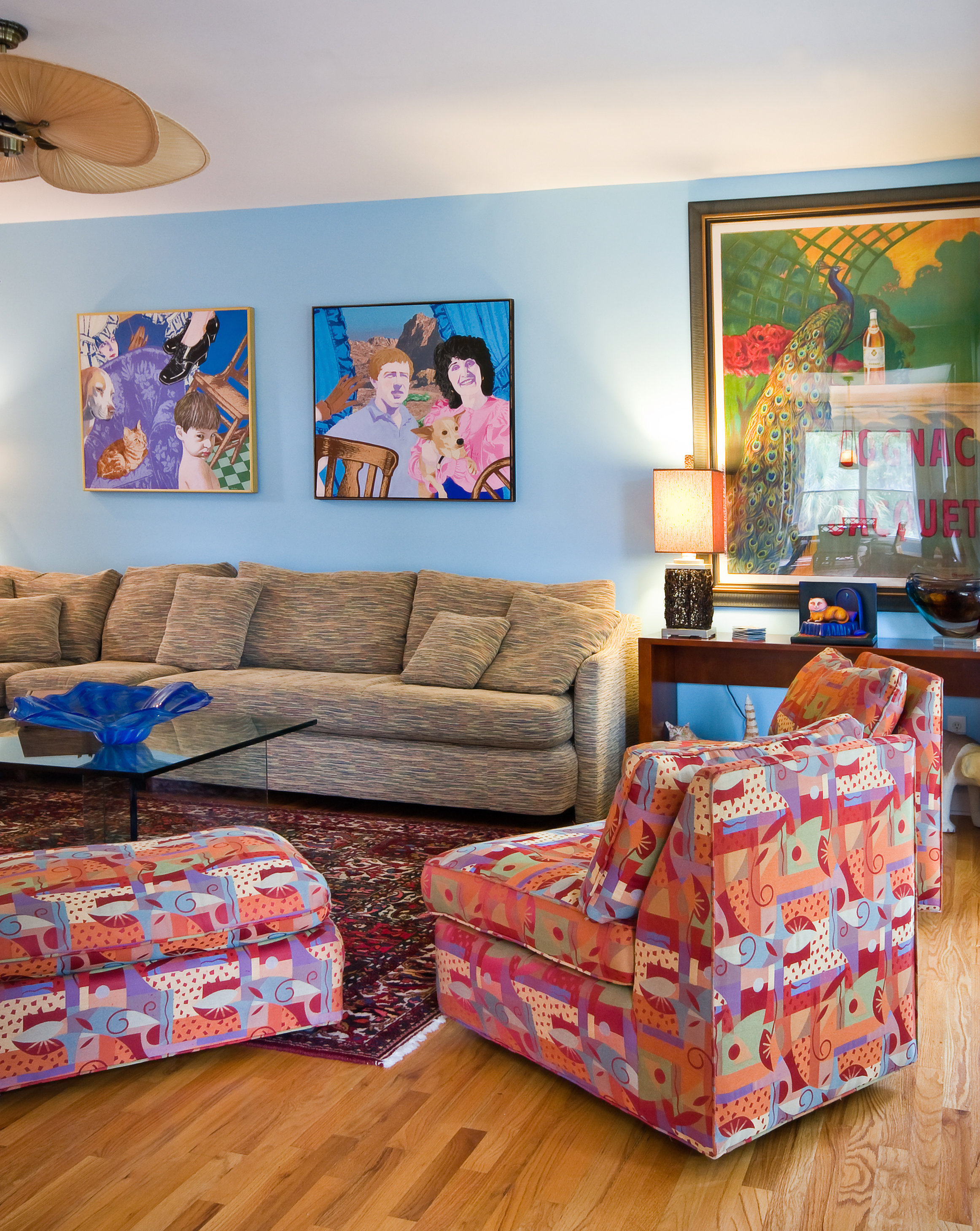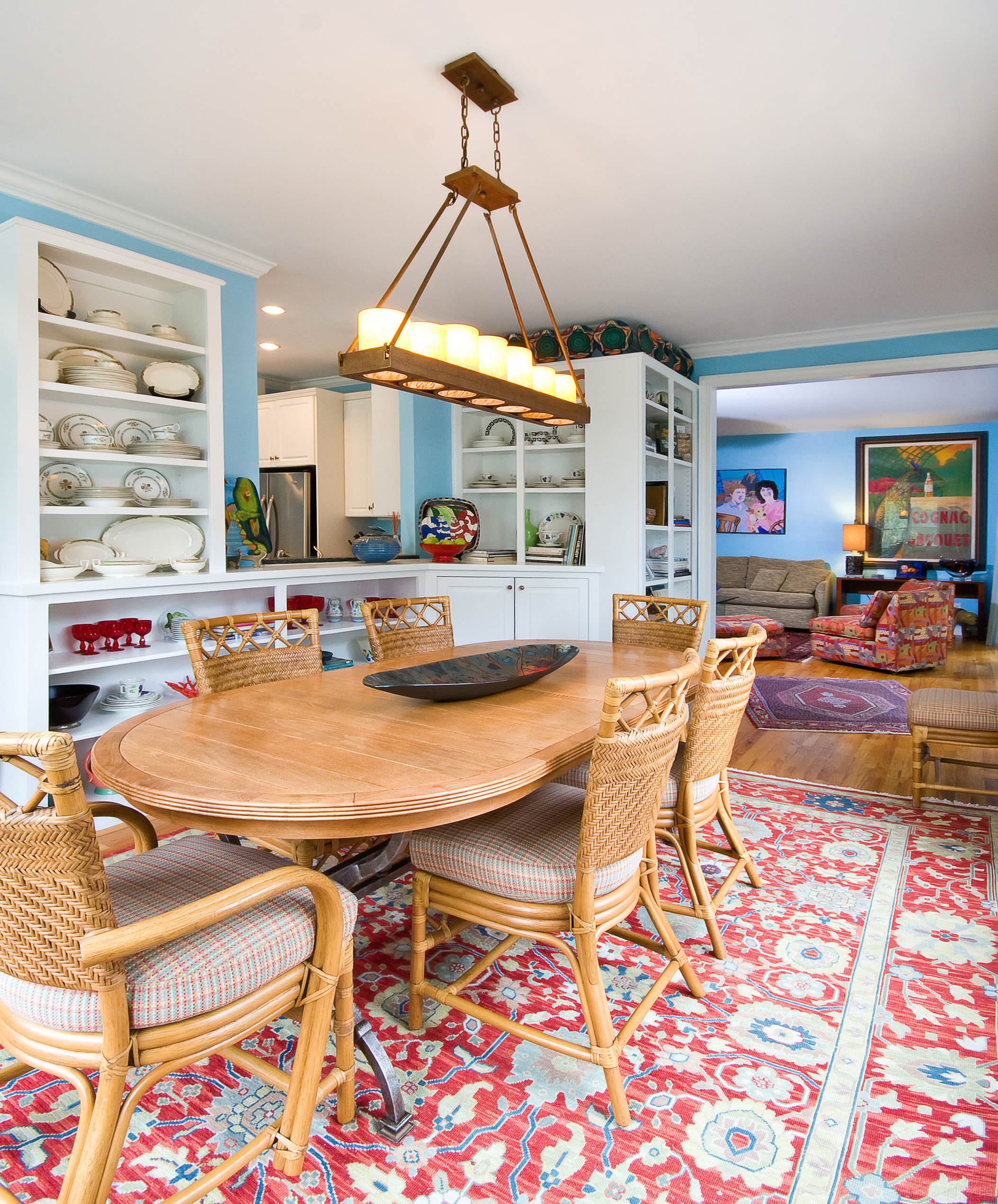 Blue velvet Worlds Away arm chair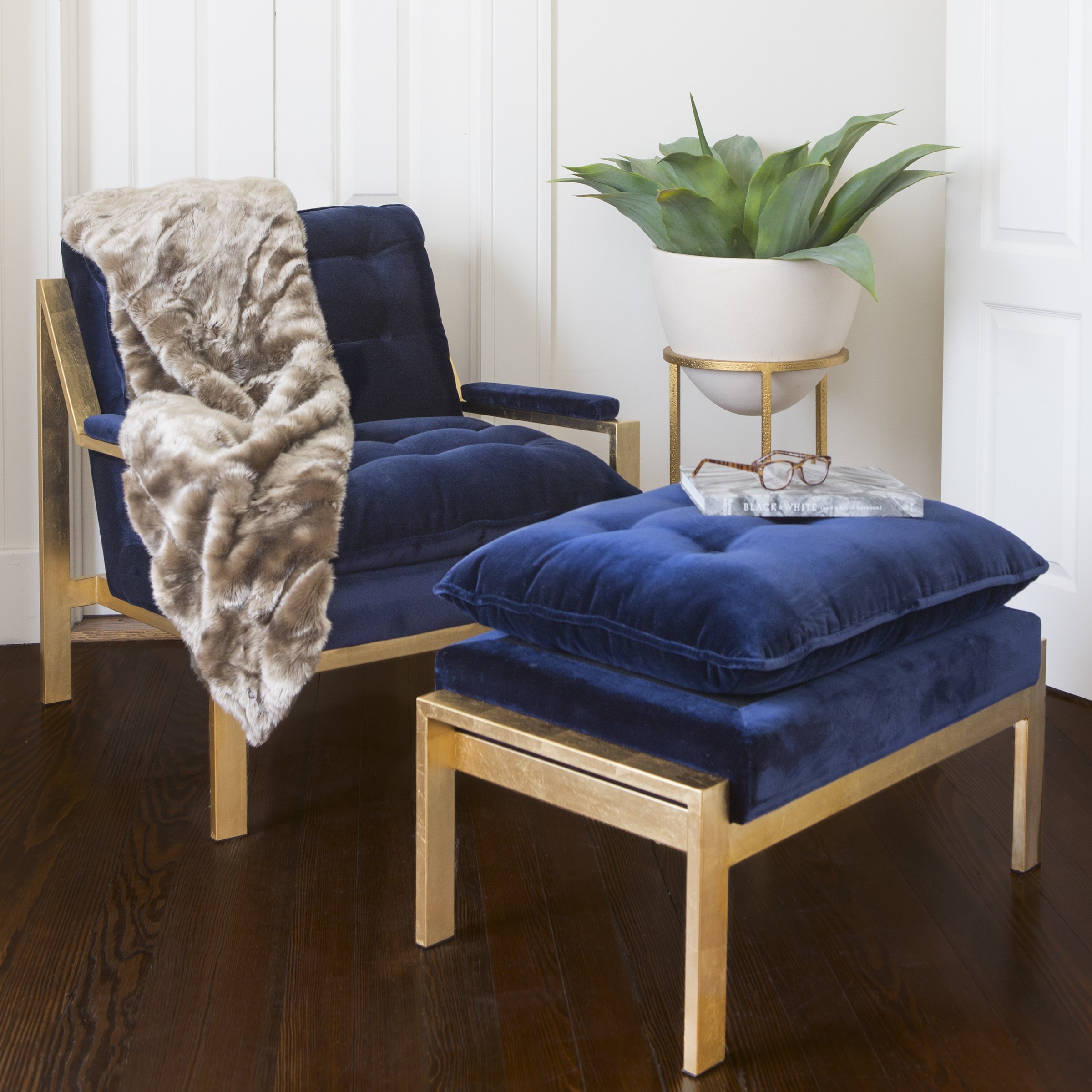 Decorative tableware is an easy way to add blue into your decor
Mr. H says: If the sight of blue skies fill you with joy, imagine how this color would feel in your favorite room-Enjoy!