Color Pulse 2014
Earlier this year, Benjamin Moore Paint presented their annual Color Pulse seminar for 2014.  This fascinating event focusing on color, material and shape, explores the multi-faceted design process in selecting color.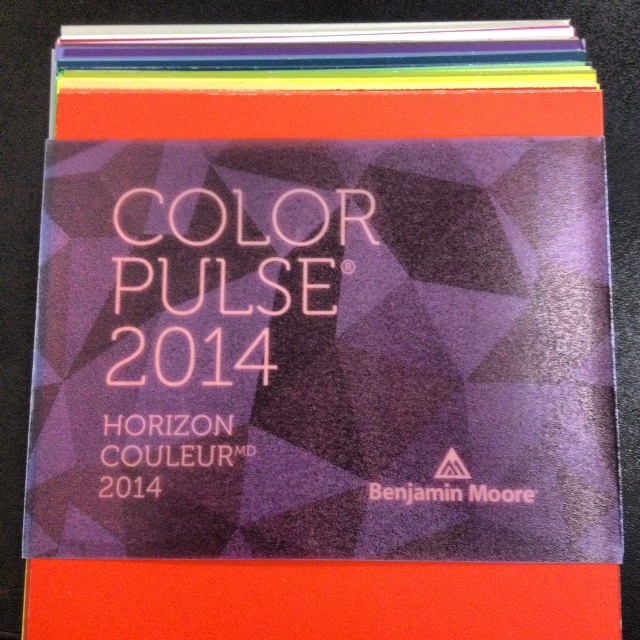 Through comprehensive analysis, the creative team at Benjamin Moore presented projected design trends for 2014 based on their observations throughout the world.  These are some of the colors to watch:
Blue is by far the most popular color trending right now.   Look for mid-tones or dark navy with purple undertones.
With Emerald being Pantone's 2013 color of the year, expect Green to continue being major player in home décor
Playful, Optimistic, Cheerful.  Yellow splashed onto the scene as Pantone's pick in 2009 and remains a favorite color for it's sunny disposition.
Combined with lighter elements dark, textural Neutrals will always be on trend
Mr. H says: Colors, like features, change with our emotions-Enjoy!