Charleston's Emanuel AME Church
Through the years, the Emanuel African Methodist Episcopal (AME) Church has endured slavery, laws to prevent members from worshiping, and the destruction by white mobs. It appears that nothing can keep this congregation from persevering as it opened it's doors on Sunday after last weeks shooting deaths of nine members.
Founded in 1816, by abolitionist minister Morris Brown, it is the oldest AME church in the South. Known as "Mother Emanuel", the wooden 1872 two-story church that was built on the present site on the north side of Calhoun Street. After the Civil War, blacks were not welcome on the south side of what was then known as Boundary Street when the church was built. That structure was destroyed in 1886 by the devastating Charleston earthquake.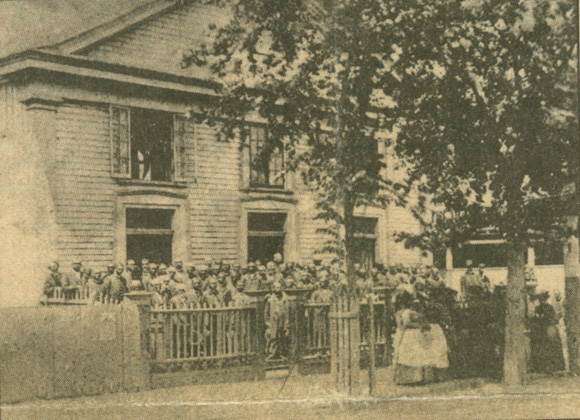 The present day Gothic Revival-style church with its impressive steeple was completed in 1891. With seats for 2,500, it is the largest African-American church in Charleston. The brick church retains its original alter, communion rail, pews, and light fixtures and is one of only a few unaltered Victorian religious interiors in Charleston.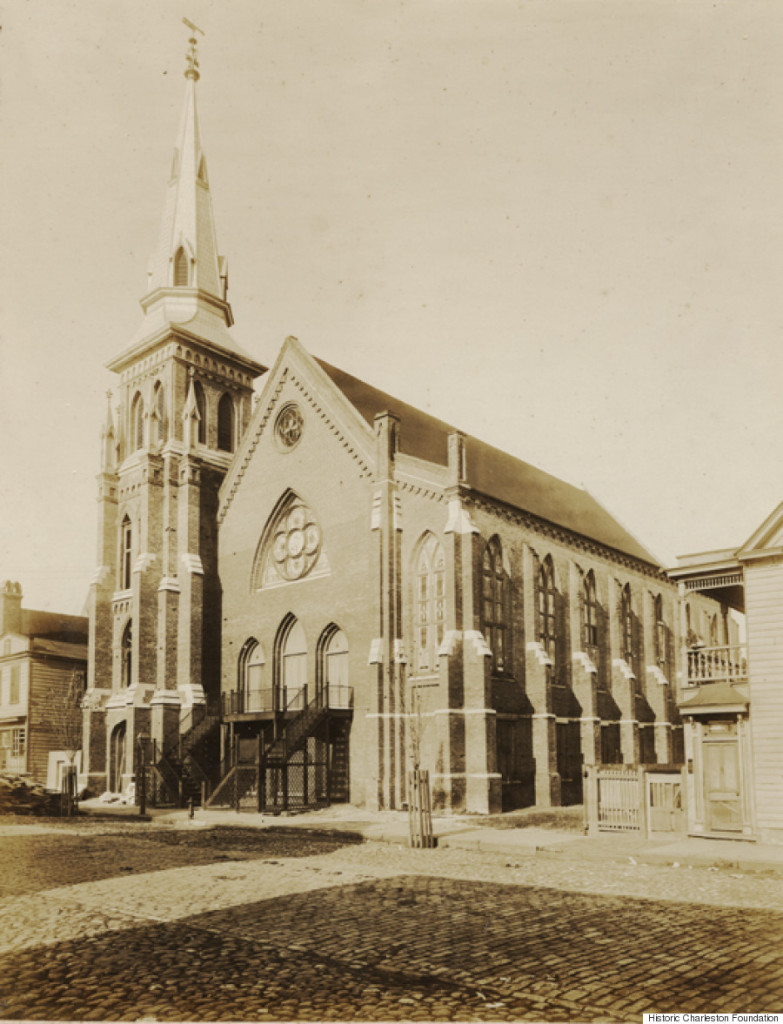 Between 1949 to 1951, the magnificent brick structure with encircling marble panels was restored, redecorated and stuccoed.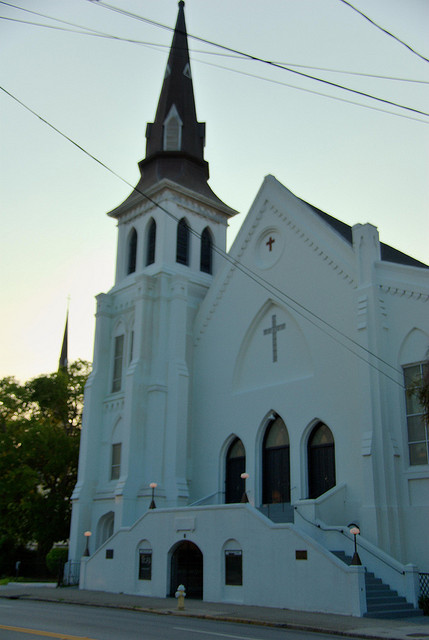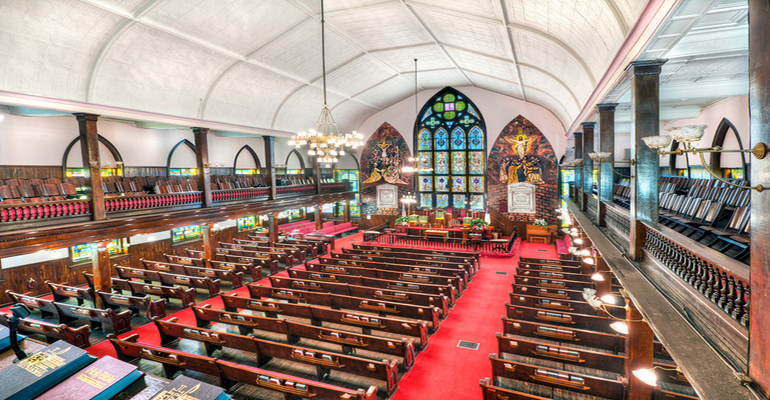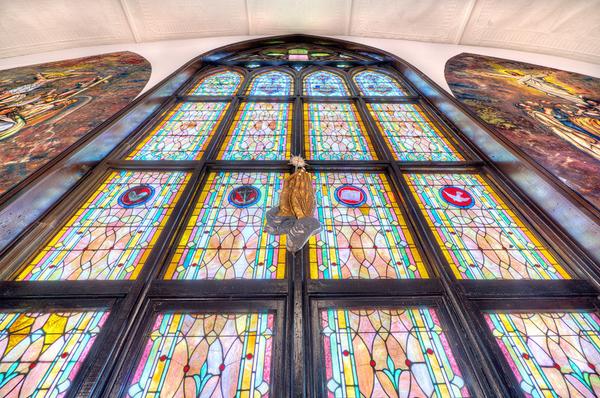 Many prominent figures have spoken at the church throughout the years, including Booker T. Washington in 1909, Martin Luther King Jr. in 1962 and Coretta Scott King in 1969.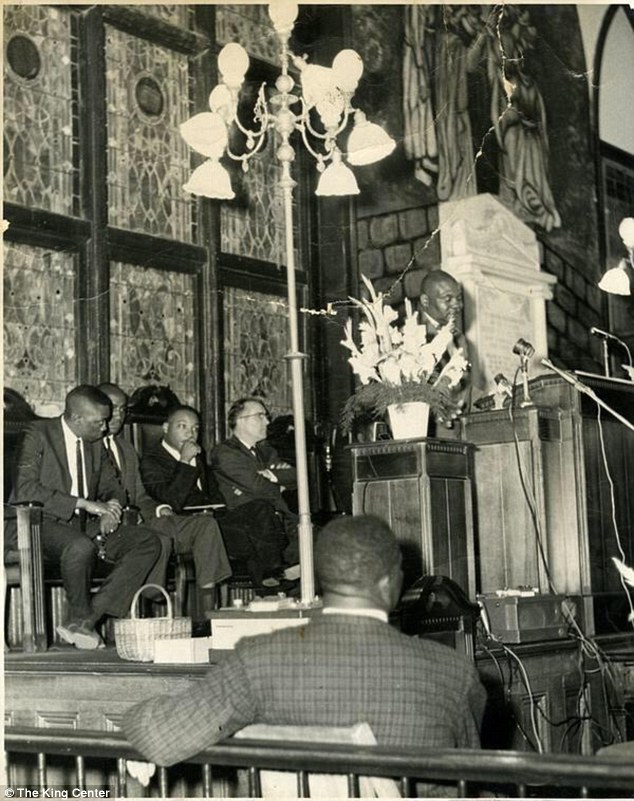 Mother Emanuel was placed onto the National Register of Historic Places in 1985 and in 1989 lost its steeple when Hurricane Hugo battered the Charleston peninsula.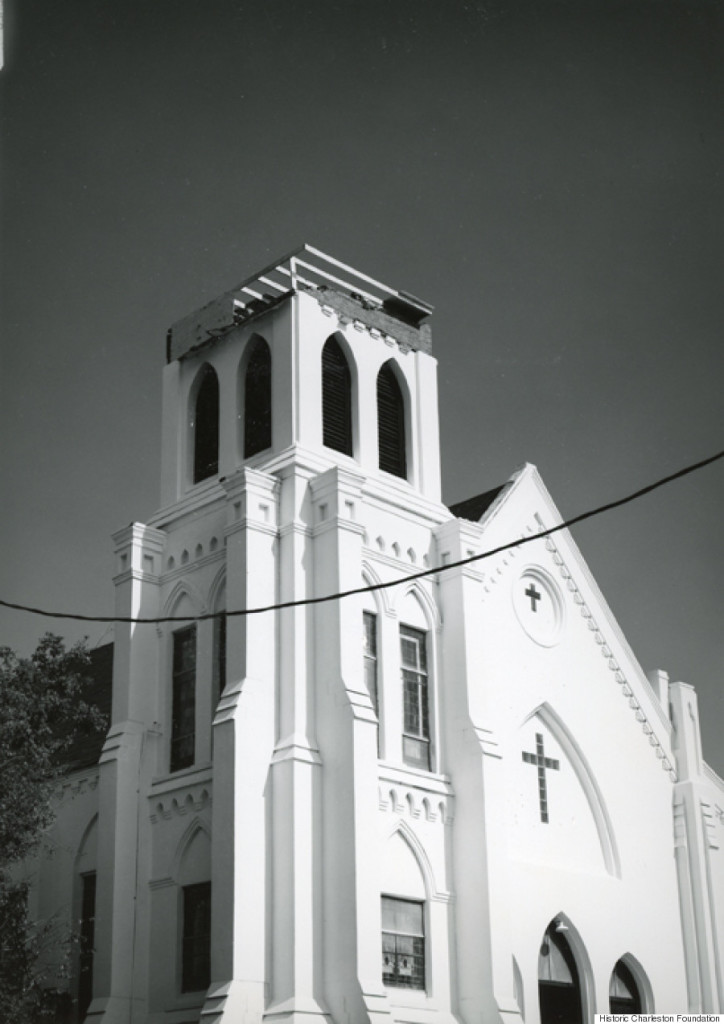 Today, while a solemn testament to its recent horrors, be certain that Emanuel AME Church will persevere once more.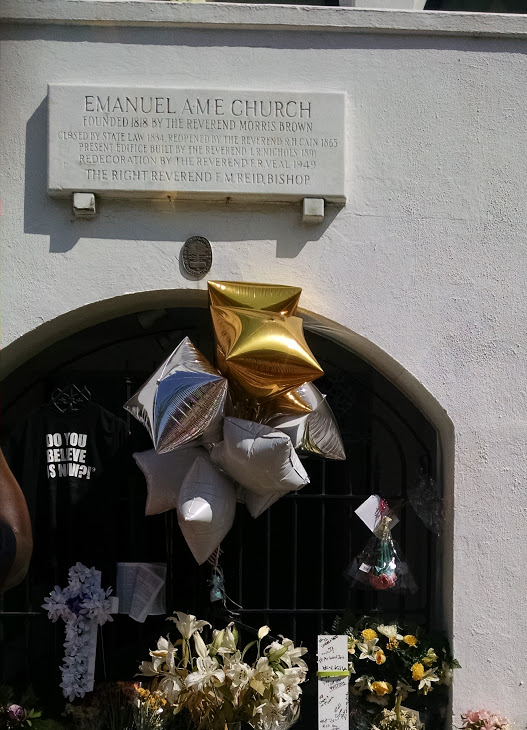 Mr. H says: We are twice armed if we fight with faith.