Wine Storage
As much fun as it is to drink, wine can bring a decorative element to any room.  There are many storage and display systems available to enjoy the beauty of wine in your home.
Replete with grapevine motif chandelier and bar stool fabric, this Kiawah Island wine room that we did years ago was a novelty at the time in homes.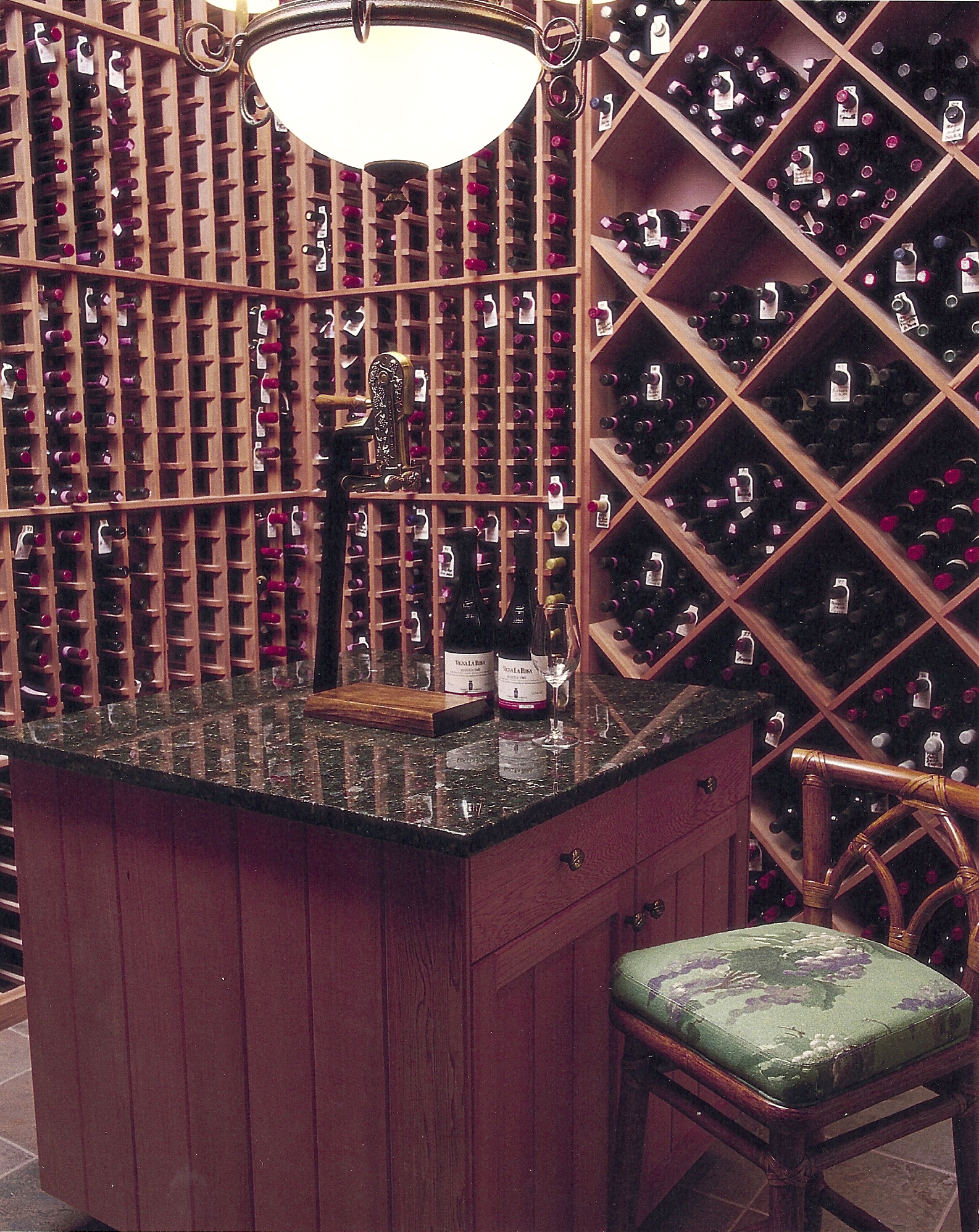 Fast forward ten years and wine rooms are the norm in custom homes.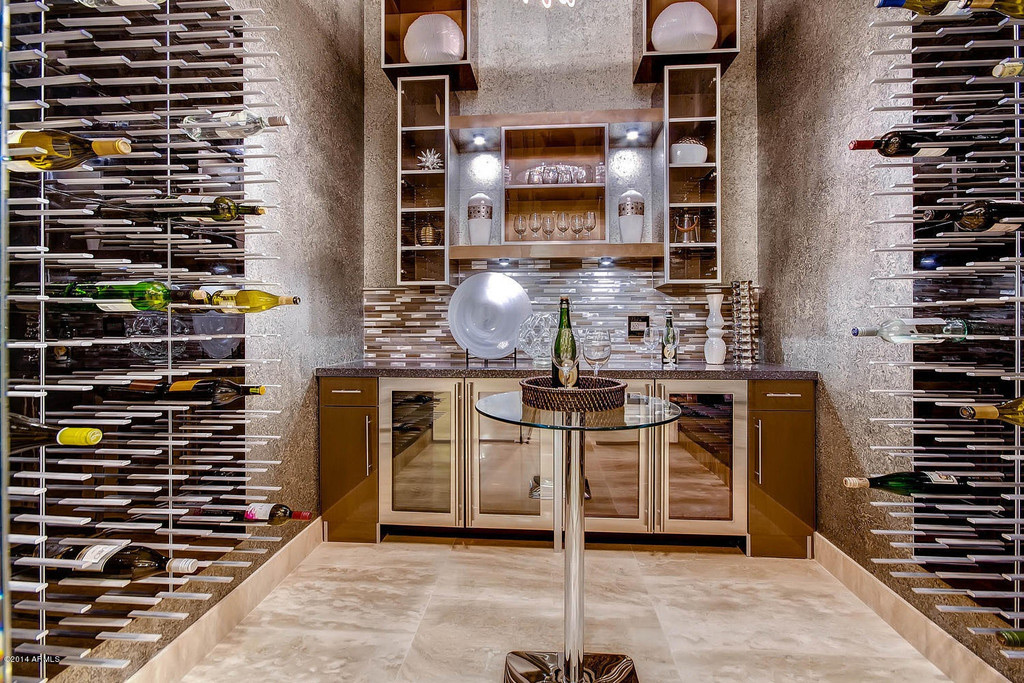 Vintage View is a different concept in wine racks since it allows you to display your wines with the labels facing toward you.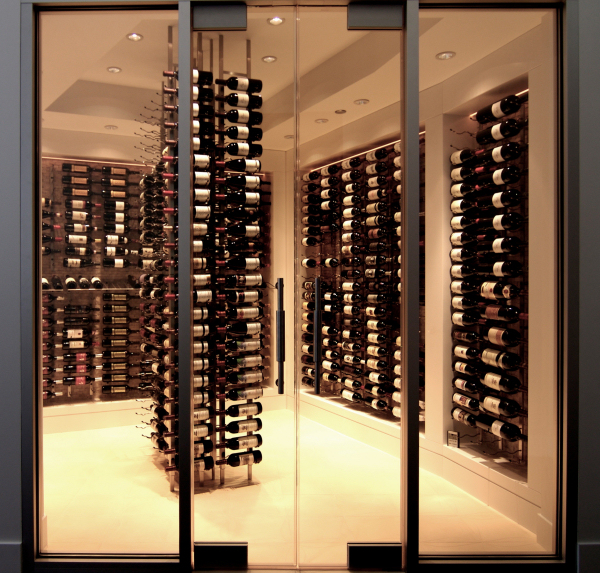 Wine storage tucked under a stair is an innovative way to showcase your wine collection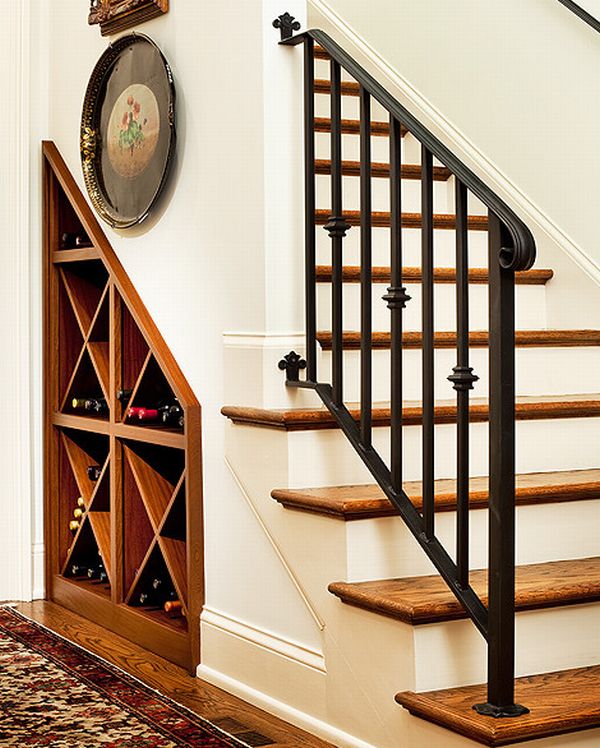 Of course, if square footage or budget doesn't allow for a wine room there are other decorative ways to exhibit wine.
Mr. H says: Truth comes out in wine-Enjoy!