Turkey Time
Benjamin Franklin thought a lot about the turkey even suggesting it become the United States' national bird.  He felt the turkey had far more noble qualities than the bald eagle writing:
"…the turkey is in comparison a much more respectable bird, and withal a true original native of America . . . a bird of courage, and would not hesitate to attack a grenadier of the British guards, who should presume to invade his farmyard with a red coat on."
As we celebrate our unique American holiday this Thursday let us give praise to the noble creature that will grace so many tables this year.
Williams-Sonoma turkey tablecloth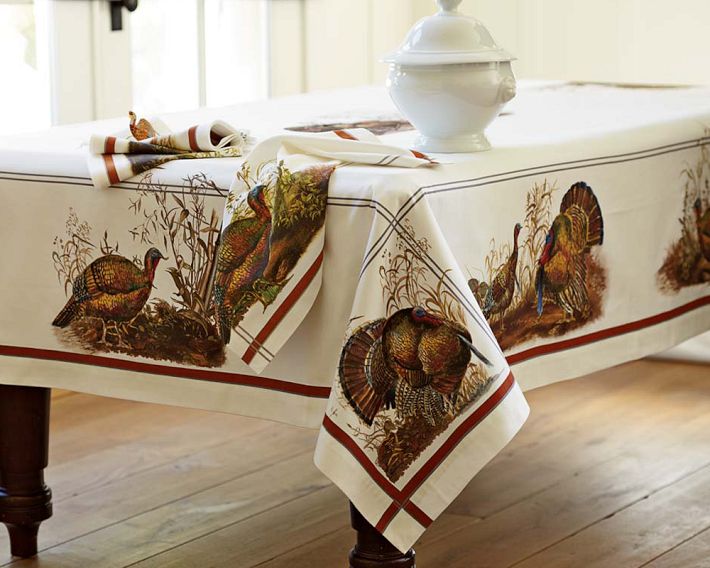 Adorable turkey towels from Crate & Barrel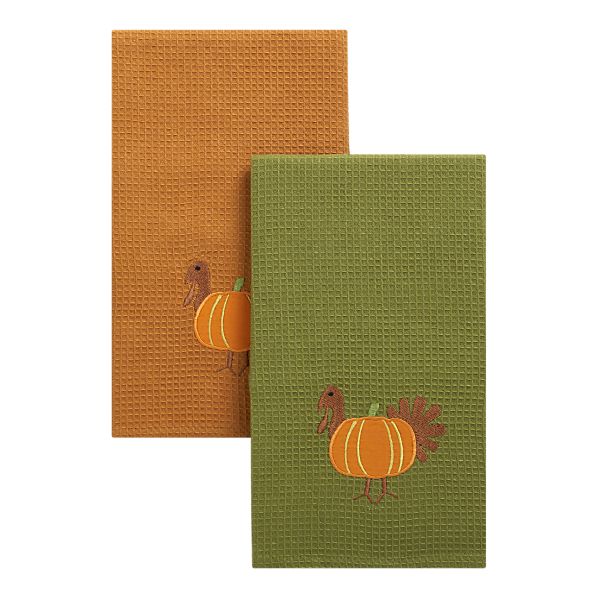 Spode turkey plates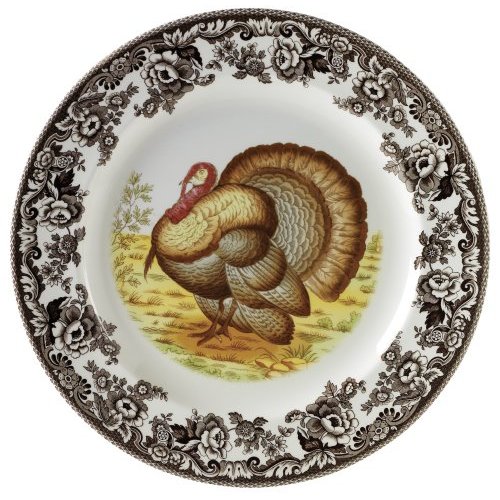 Love these twig turkeys
Vintage turkey candle holder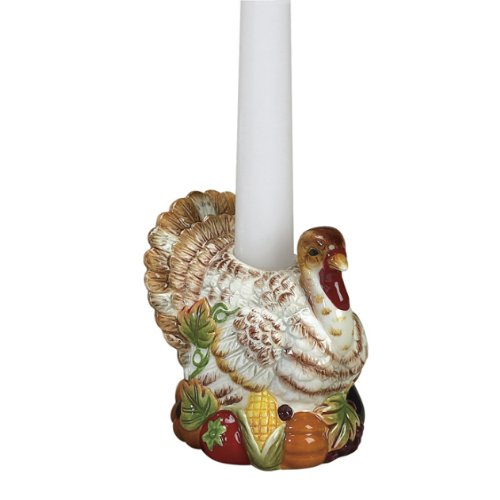 Welcome guests with a turkey and pheasant feather wreath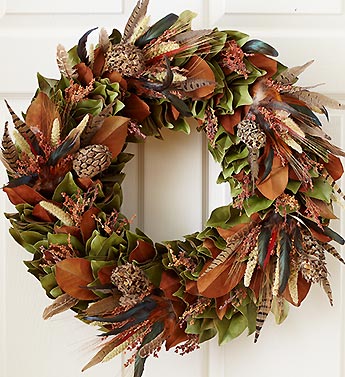 Mr. H says: Remember Thanksgiving is an action word-Enjoy!