Design School: Mid-Century Modern
Though its been a design style I've always admired it took living in a Mid-century modern home to gain a real appreciation for this significant design movement.
Influencing architecture, interior design and product design, the term generally describes modern design from 1933 to 1965.  Taking the organic architectural principles of Frank Loyd Wright further by creating structures with ample windows, open interiors floor plans and bringing the outdoors in.  Innovative materials and technology provided architects and designers new medians to inspire their designs.
Glass walls, asymmetry, and deep overhangs are indicative to Mid-century modern architecture.
 Clean lines, an open floor plan and the integration of nature characterize Mid-century modern interiors.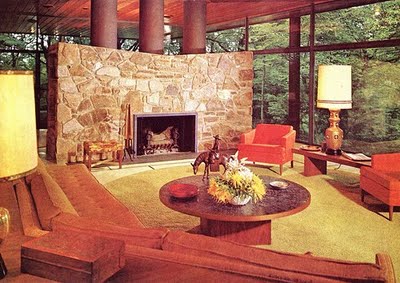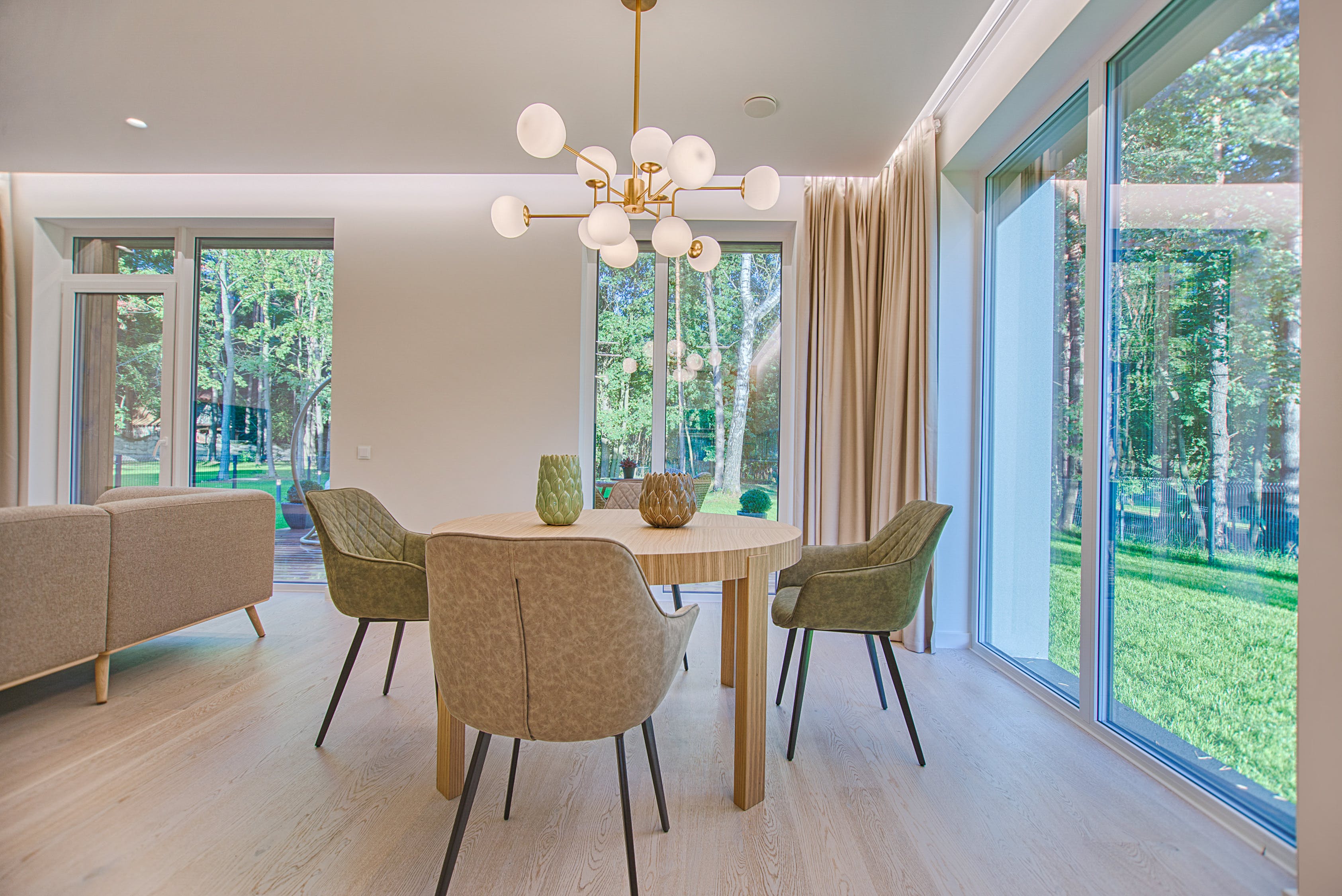 Earth tones mixed with pops of brighter color accents was the norm for interiors.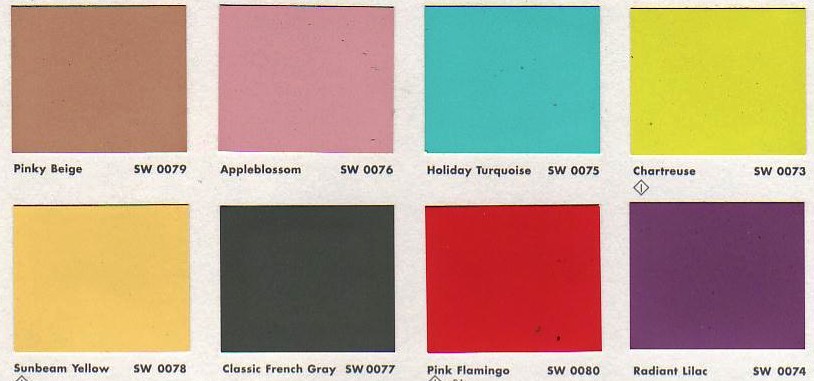 Furniture designers took advantage of new materials to design pieces that were both functional and beautiful.
Designers Charles and Ray Eames used molded plywood in the design of their iconic chair
Innovative and comfortable the Eames molded plastic arm chair became instantly famous when it debut in 1948.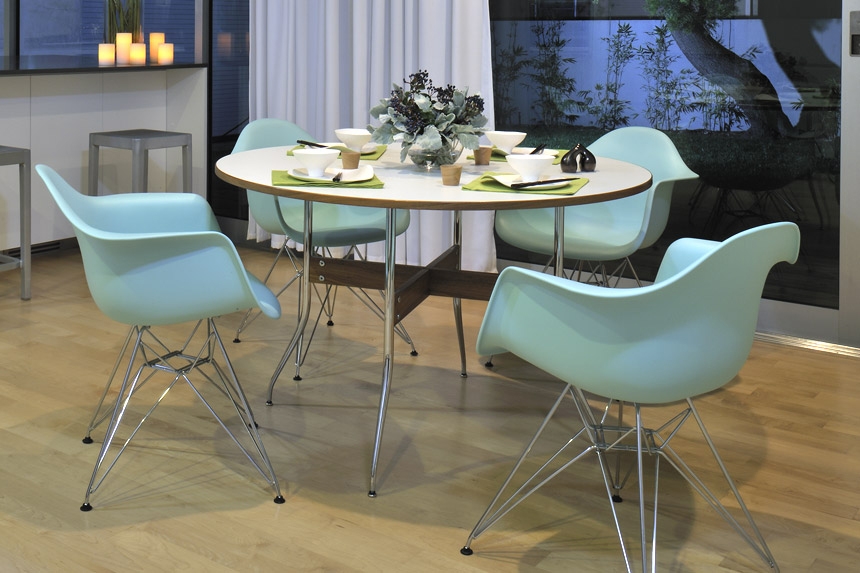 Created by sculptor Isamu Noguchi in the 1940s, the Noguchi table's organic base and freeform glass top combines art and function.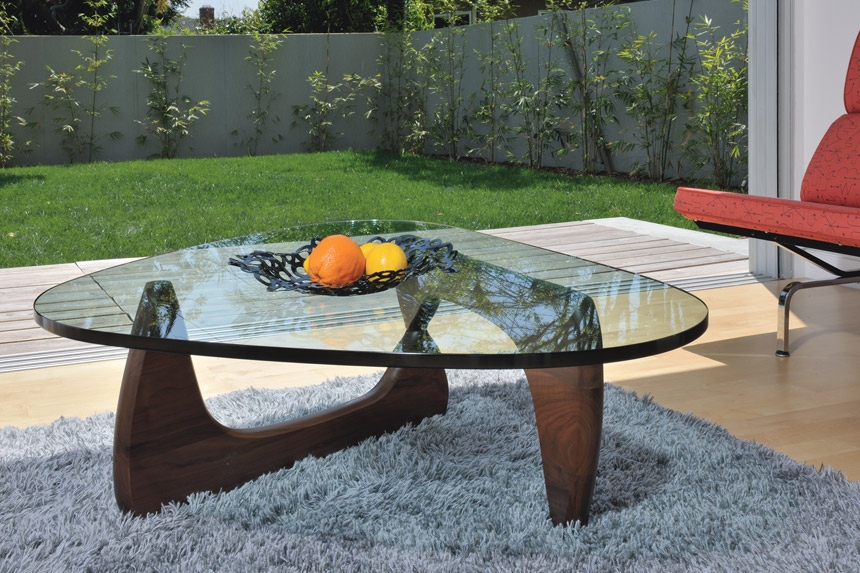 Sleek, streamlined shapes dominated the lighting scene.
Innovative fabrics like naugahyde, nylon and bark cloth were widely used due to their durability and easy care.  Whimsical freeform patterns and tight geometries were the most common designs.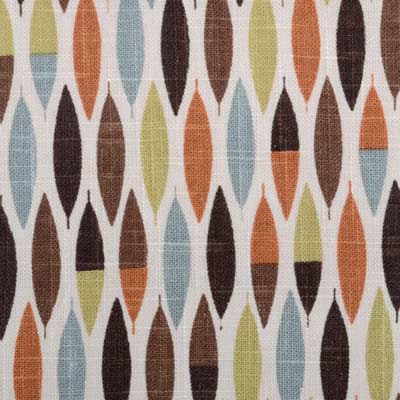 Mr. H says: People ignore design that ignores people-Enjoy!