Tradesman Brewing Company
Tucked behind Claire's Exxon on James Island you'll find Charleston's newest nano brewery: Tradesman Brewing Company
After signing the lease for their new venture, owners and child hood friends asked for assistance with the development of their tasting room feel.  With the "Tradesman" name in tact, images of mom and pop taprooms that catered to the local trades in the 1930s and 40s were conjured up.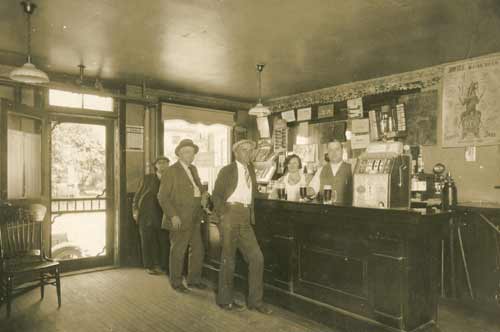 The challenge was on: create a cozy, pub like feel in a former office space on a diminutive budget.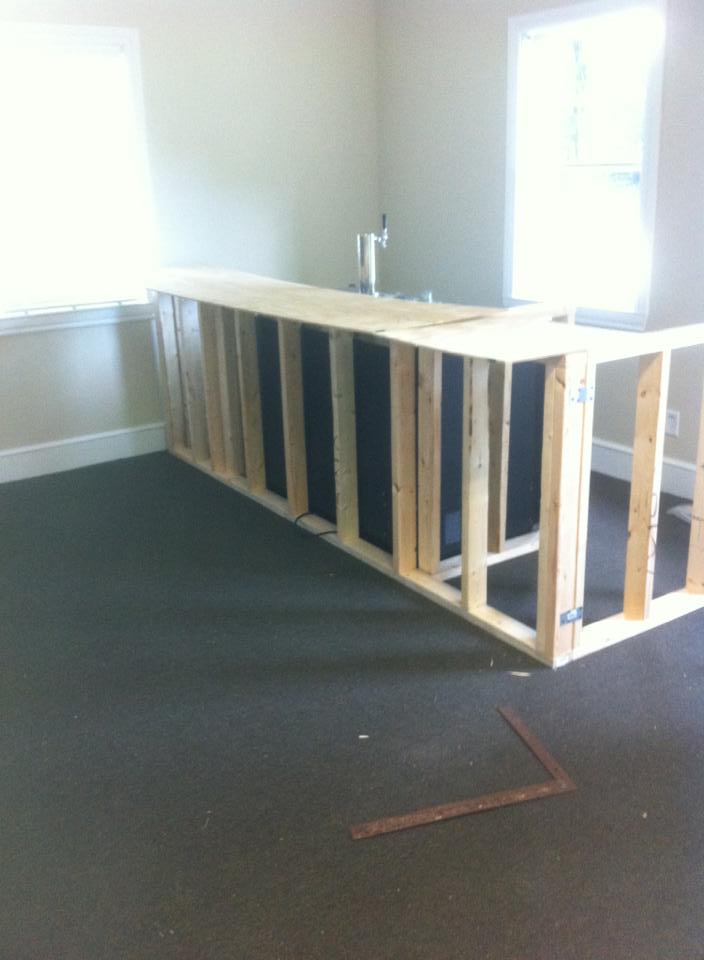 Beginning with paint, the most economical of trans-formative tools, we developed a dramatic color scheme.  Using the Sherwin Williams Arts and Crafts historic palette a rich, gold was chosen for the overall color with red and blue accent walls.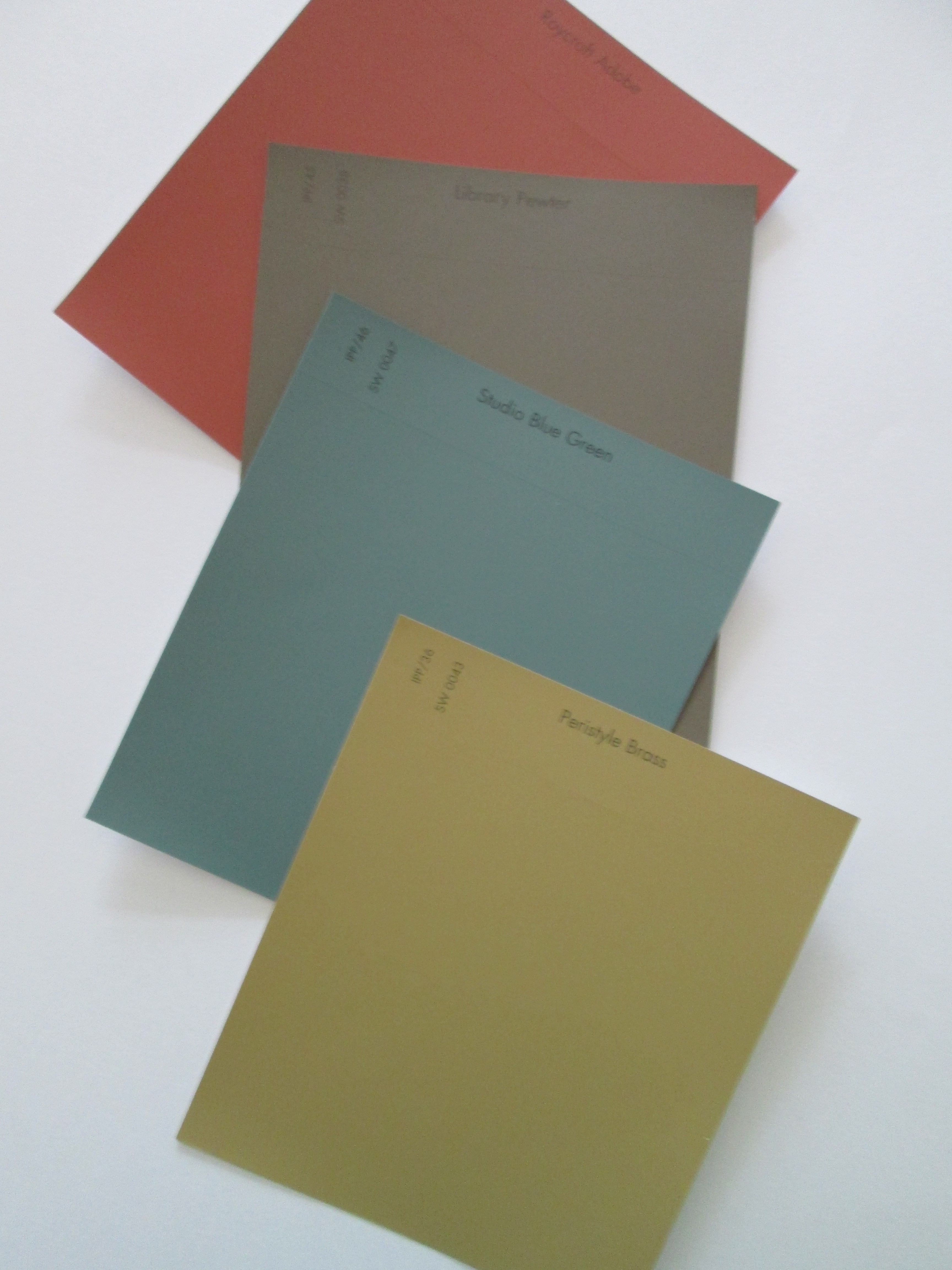 The two room space was planned to accommodate the bar area along with some comfortable seating for patrons to enjoy a libation.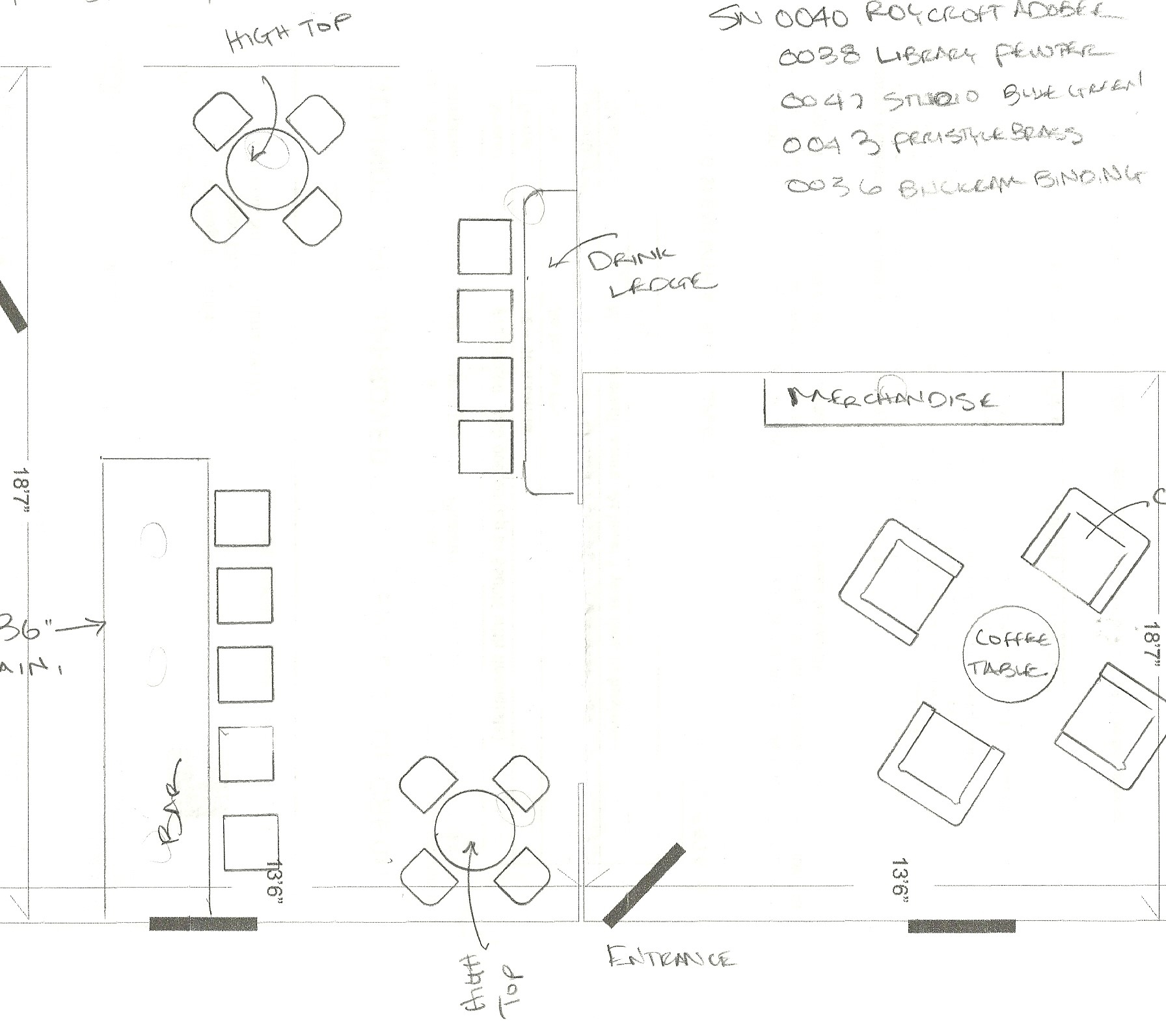 One of the quirky focal points of the lounge area is the nail bin that came from a grandmother's mercantile store in Mt. Pleasant.   It now holds merchandise that sport the Tradesman Brewing Co. logo.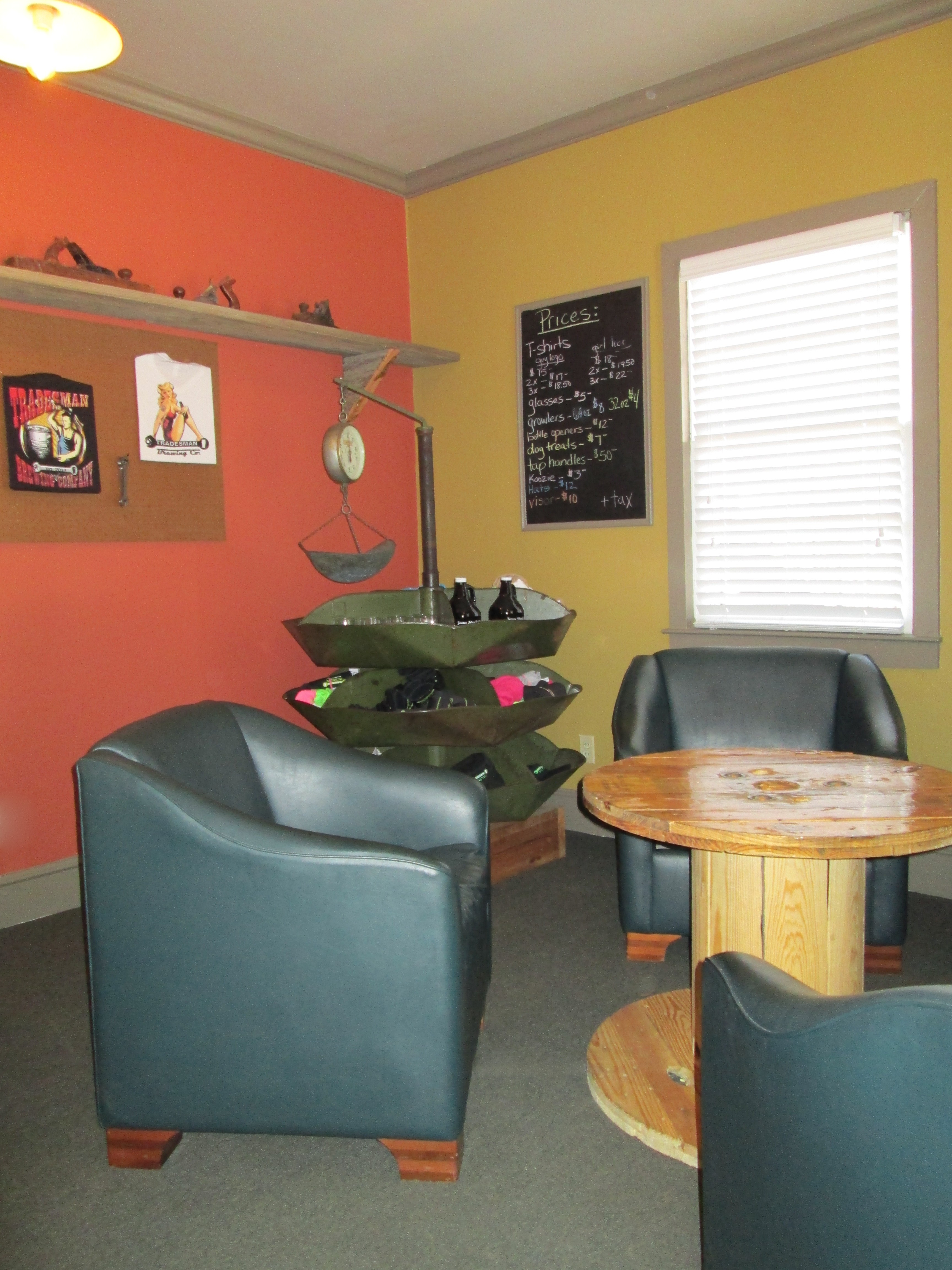 The metal lights, that were repurposed from the brewery warehouse, replaced commercial style fluorescent fixtures.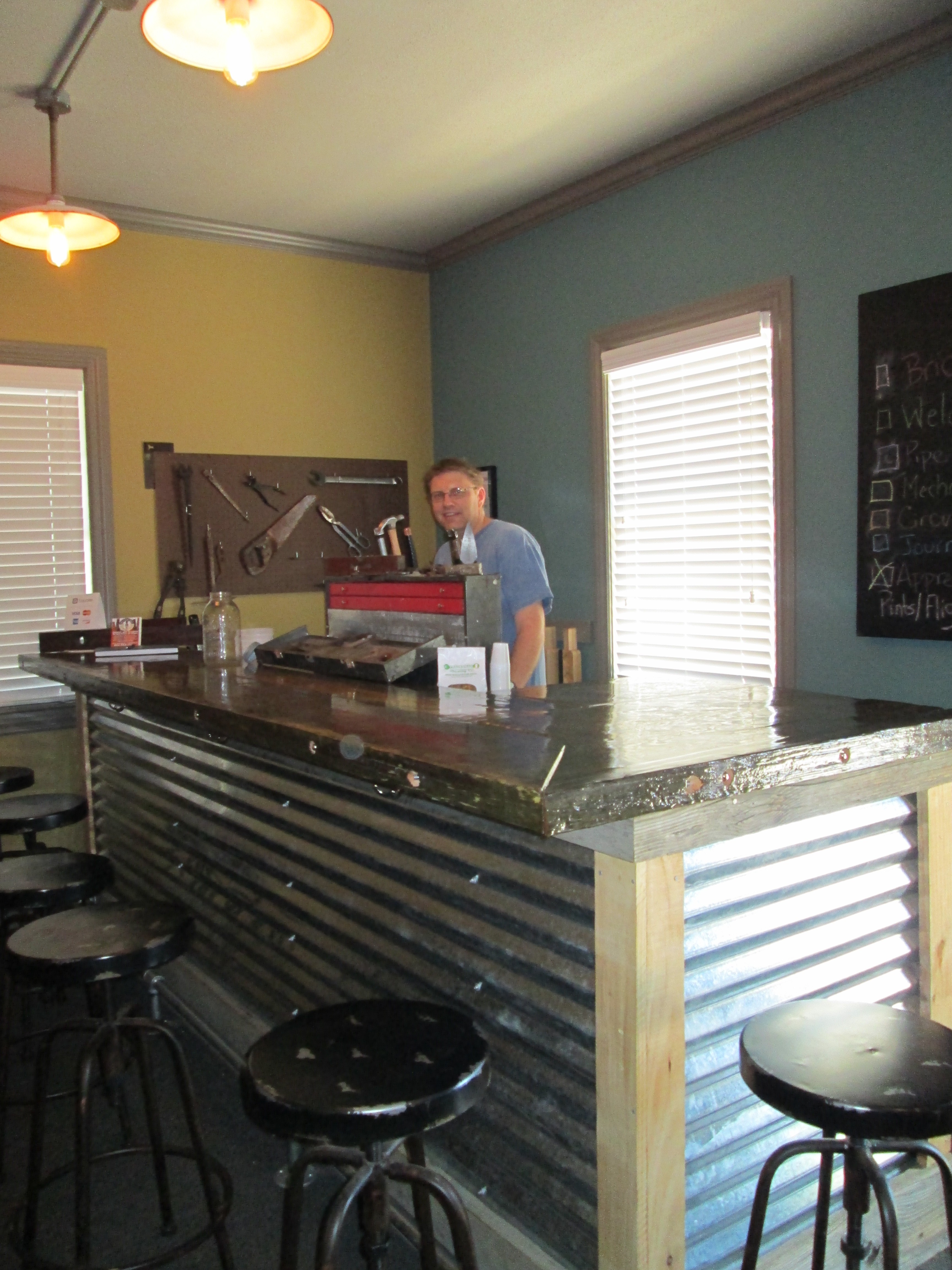 Old tools are displayed throughout in keeping with the working man's theme.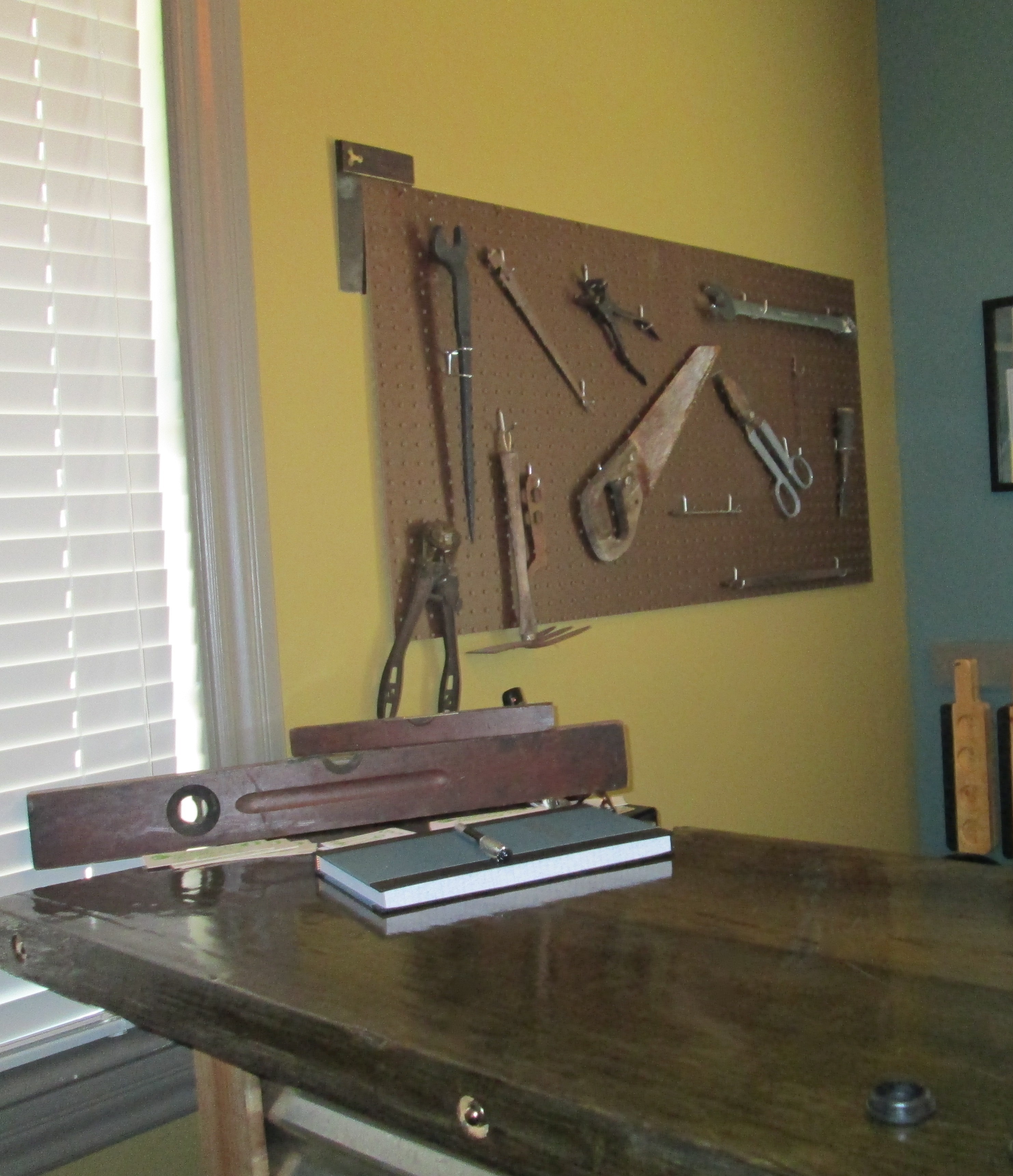 Mr. H says: Beauty is in the eye of the beer holder-Enjoy!