Steer clear of these 6 bath design trends
Enormous bath tubs
For decades we all heard we needed to have an enormous, master bath tub for resale. While you may have never get into it, the next owners will. Unfortunately they won't either and I seriously doubt being sans tub will be a deal breaker. If you are a bath taker, opt for a smaller profile free standing tub or a standard size drop in. Under no circumstance, add steps. The safest way to get into a tub is to sit on the edge and swing your legs over.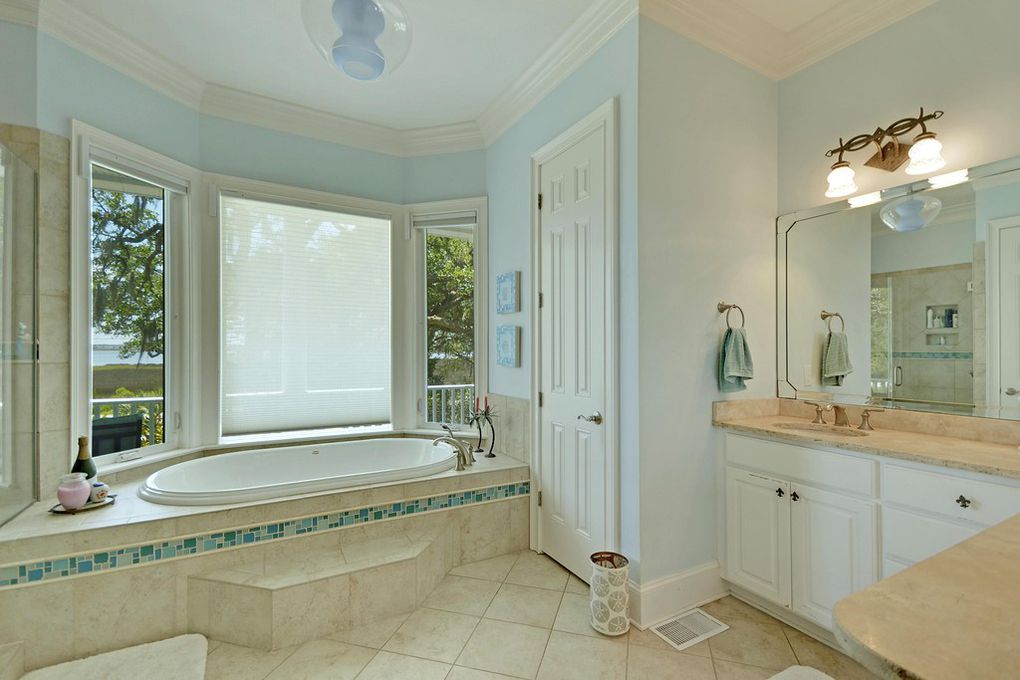 Bright colors
Some people think intense colors are a great way to jazz up a neutral bath. Bright colors can feel overwhelming and can be reflected back onto your skin or cause issues with color matching. Choose a calming spa like color that works with your tile. Some of my favorites Sherwin Williams "Sea Salt" or Benjamin Moore "Silver Crest". Consider an accent rug or a bright shower curtain if you are looking for ways to add color.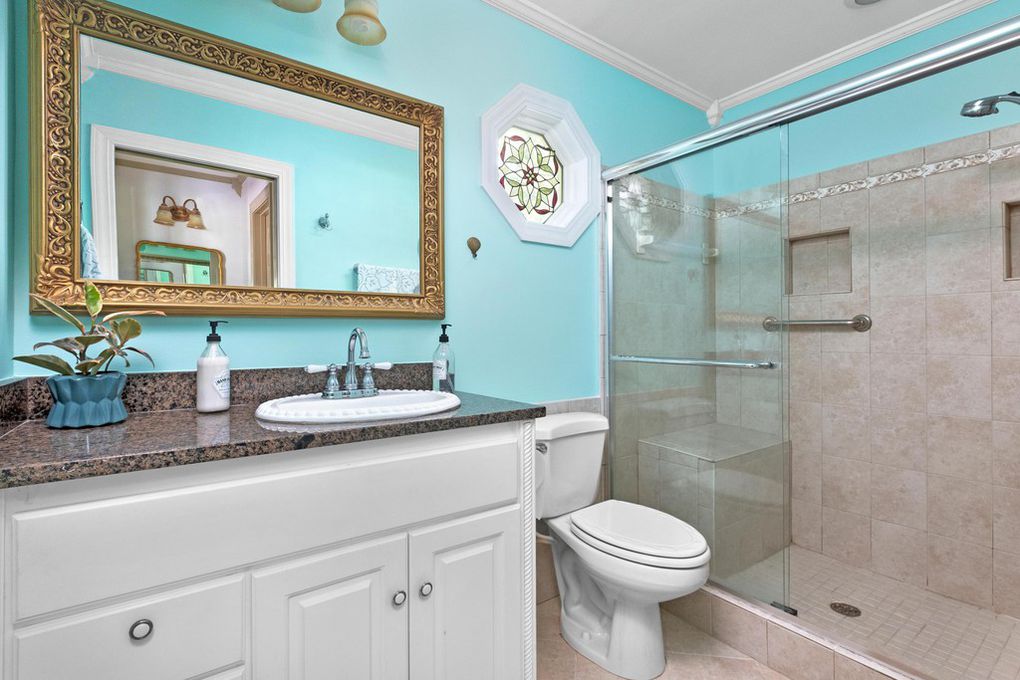 Busy patterns
Wallpaper in a bath can be fabulous. Bold patterns work well in powder rooms where the occupant isn't spending a lot of time. Master and guest baths though should feel subtle in texture or tone on tone patterns.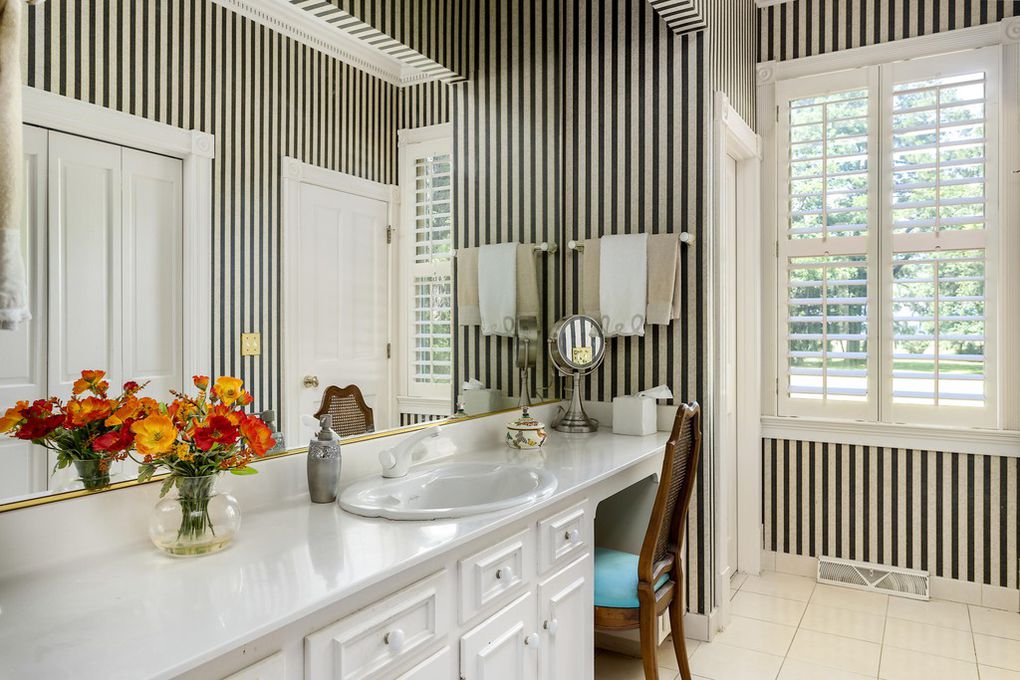 Pedestal sinks
While they look attractive, pedestal sinks don't offer any storage, especially in a bath that's used for bathing. Their limited surface doesn't leave much room to spread out grooming tools such a hair dryer or even a razor and shaving cream. The most versatile and valued solution is a vanity cabinet outfitted with an under mount sink.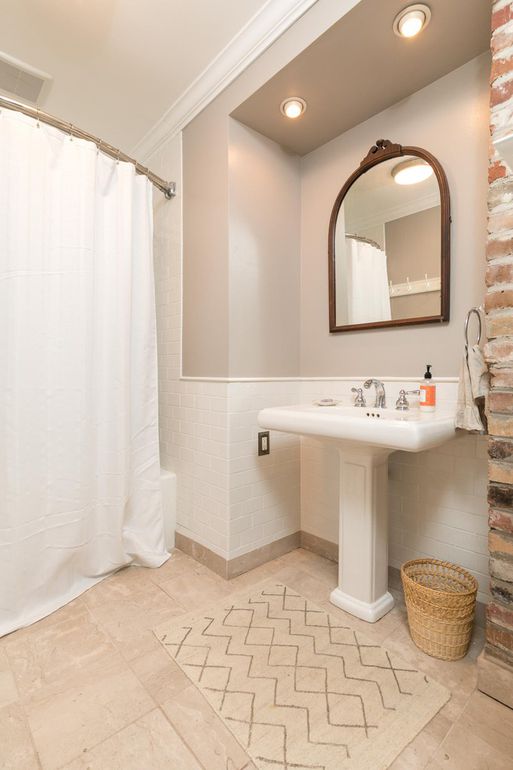 Protruding wall cabinets
Wall hung cabinets make an already small space seem even smaller since they project into the room at eye level. Opt for a recessed cabinet with a mirror to make the bath feel larger or even open shelves for an updated feel.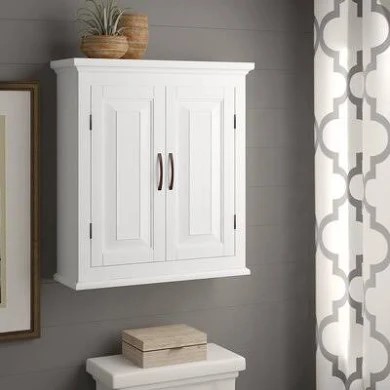 Too much tile
Decorative tile is fine in small doses, but covering the entire bathroom is too distracting. Competing tile sizes and patterns create the same issue. Tiling a bath completely, which allows for easy care, can be attractive when large format tiles of the same pattern and color are used.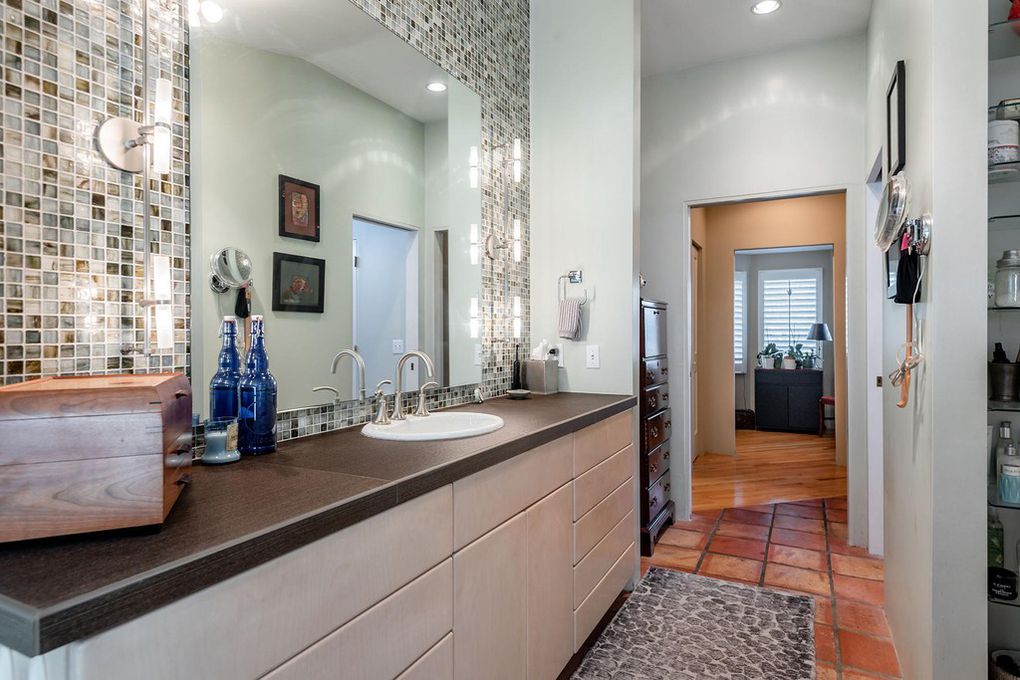 Mr. H says: If you forgo a bath long enough, even the fleas will leave you alone-Enjoy!