Historic Hawaii
Hawaii… The name alone conjures up images of grass skirts and swaying palm trees and on many parts of this island state you find just that.  However, Hawaii's rich cultural and political history has left behind an architectural legacy that is worth leaving the beach for to see.
Iolani Palace in downtown Honolulu is THE Royal Palace of King Kalākaua and his sister and successor, Queen Lili'uokalani.  Completed in 1882, the unique style of architecture is known as American Florentine found only in Hawaii.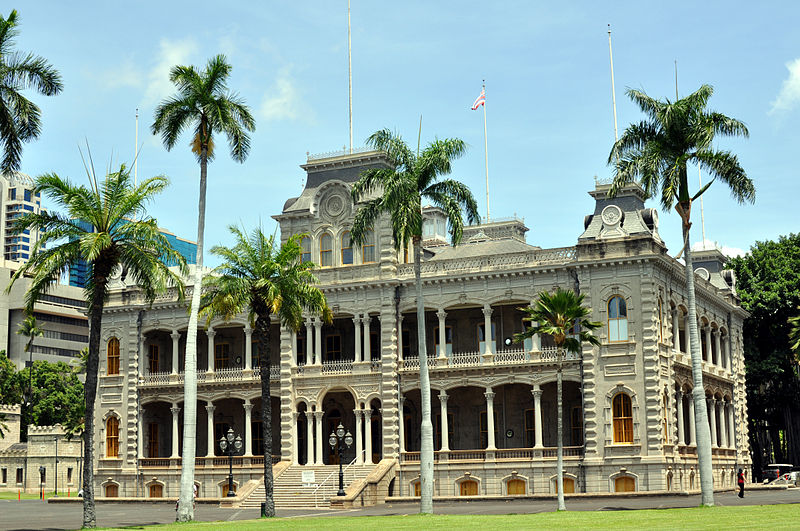 On the first floor a grand hall faces a staircase of koa wood and extensive ornamental plaster decorates the interior throughout. The Iolani Palace had telephones and electricity installed before the White House along with luxurious private bathrooms in many of the bedrooms.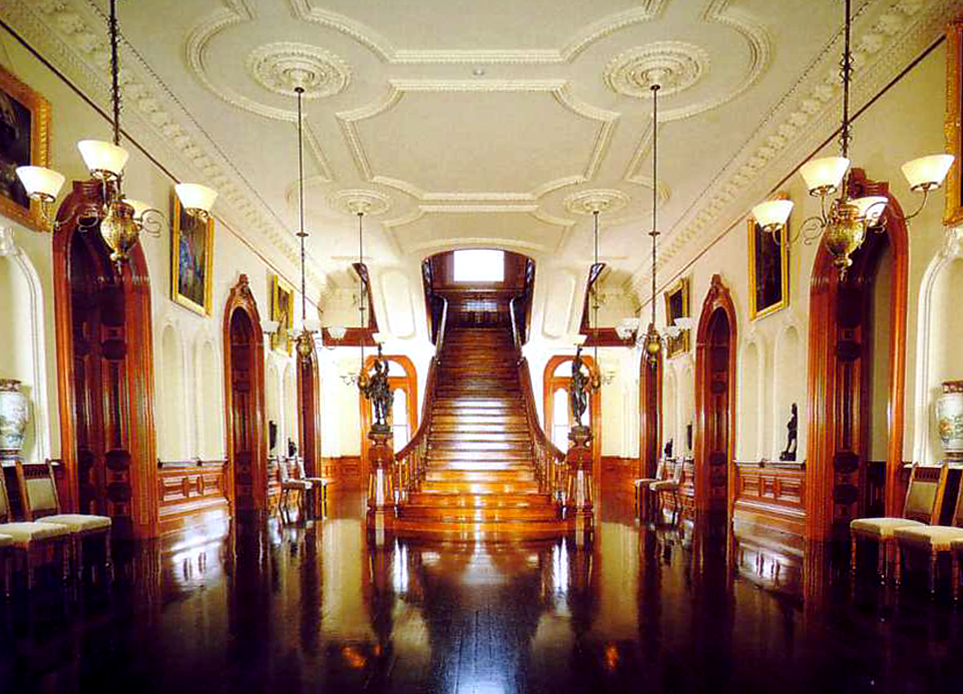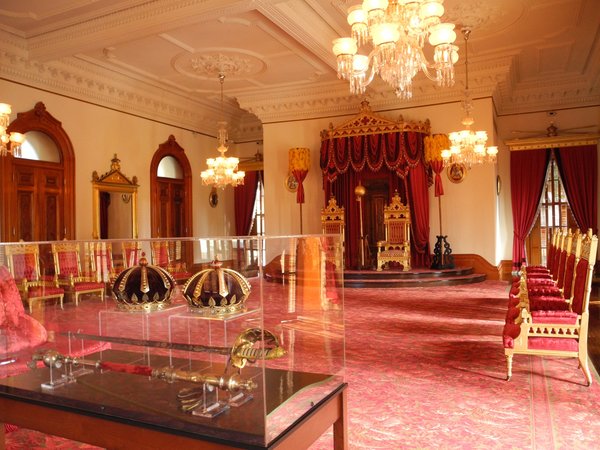 Currently used as the home of the Hawaii State Supreme Court, Aliiolani Hale is the former seat of government of the Kingdom of Hawaii and the Republic of Hawaii.  An opulent building, it was designed as a palace in 1872 but was never used as such being designated a government office building by King Kamehameha V.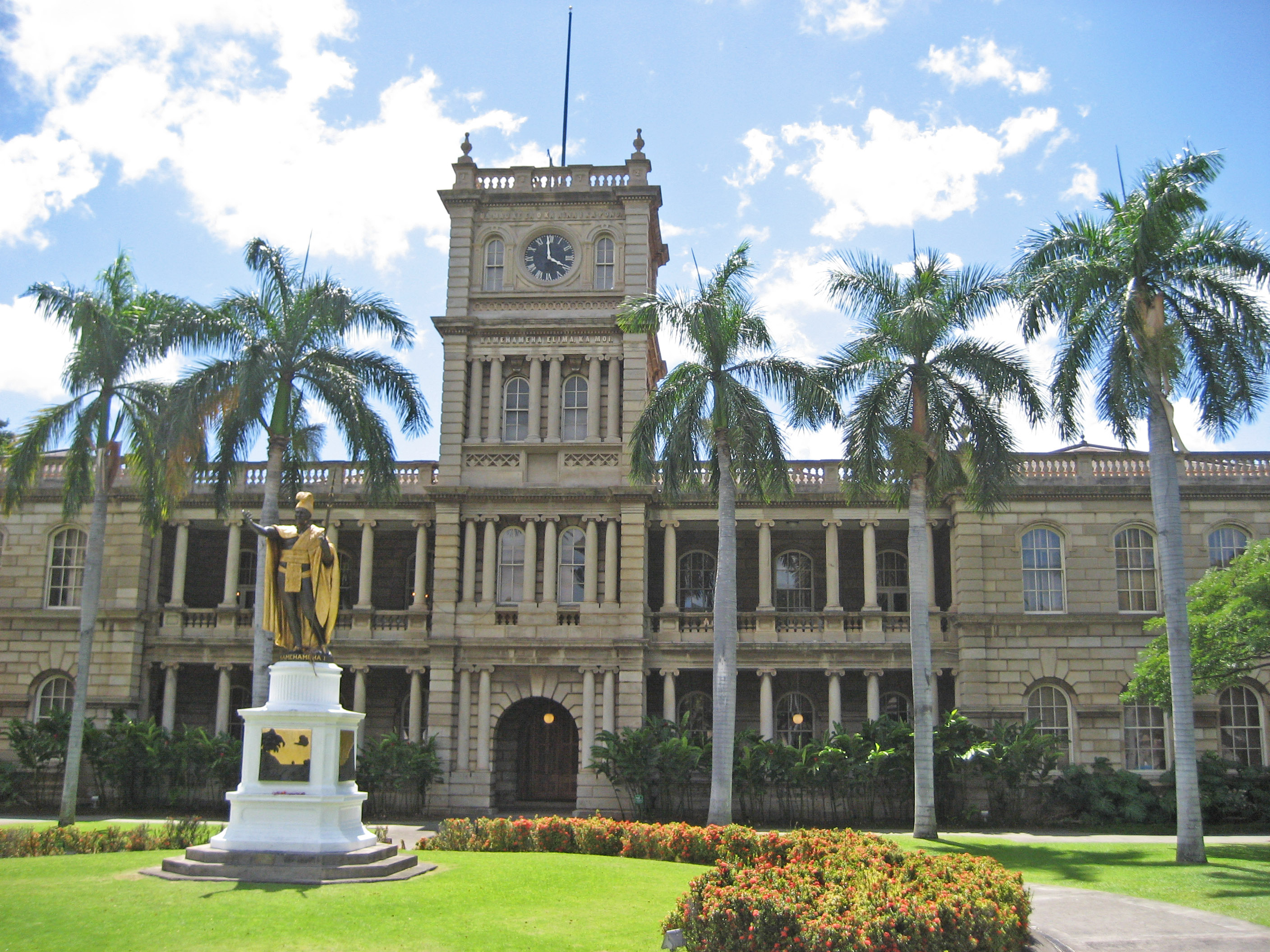 Designed by Australian Thomas Rowe in an Italian Renaissance Revival style, the interior has been gutted and renovated over the years to accommodate the various government departments that were housed here. Cast in 1880 and installed in 1883, a gold leaf statue of Kamehameha the Great stands guard in the courtyard.
Often referred to as the "First lady of Waikiki", the Moana Hotel is a legendary landmark whose architecture was influenced by European styles popular at the time of its construction.  Ionic columns and intricate woodwork and plaster detailing are throughout the building.  Opening in 1901, the Moana Hotel, boasted telephones and private baths in many of the 75 guest rooms.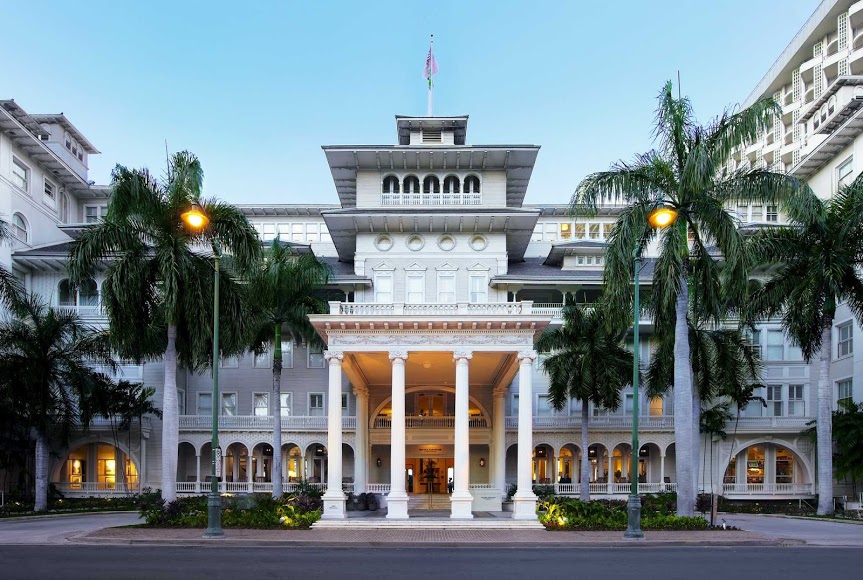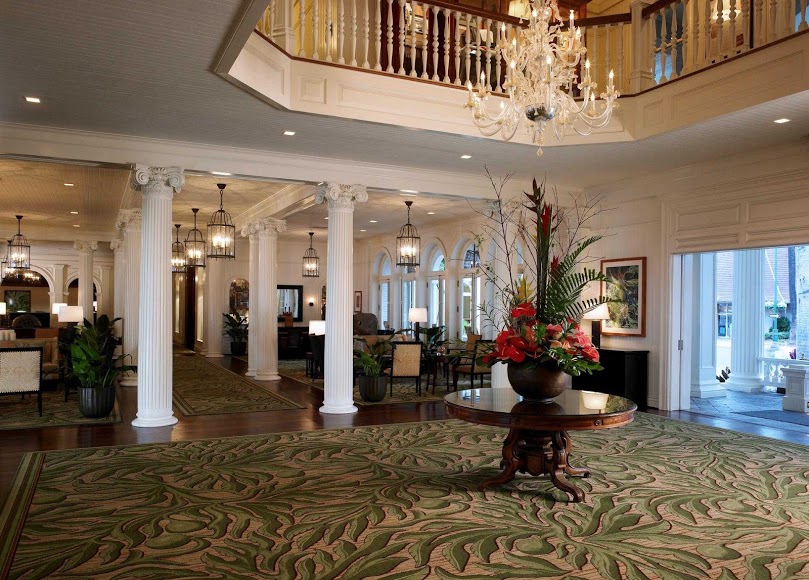 Completed in 1969, The Hawaii State Capital building is a study in modern architecture.  Featuring an American adaptation of the Bauhaus style termed Hawaiian International Architecture.  Soaring concrete columns represent stylized palm trees and  reflecting pool the Pacific Ocean.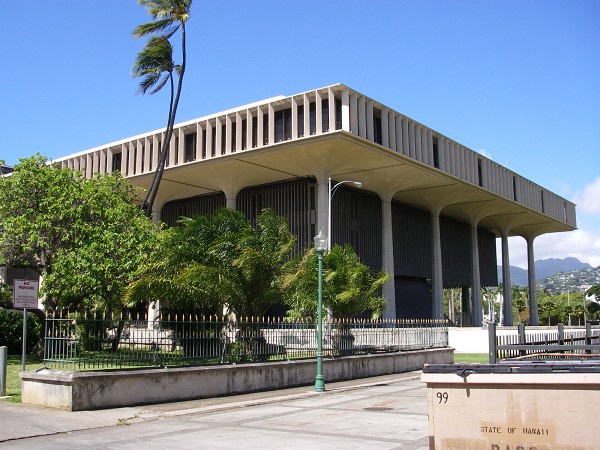 Mr. H says: A hui hou (until we meet again)-Enjoy!