Eye Catching Chevron Patterns
Classic yet boldly modern, the chevron trend, burst onto the interior aesthetic a few years ago and appears not to be trending down any time soon.   Time and again this distinct graphic has enjoyed popularity as a design element over the centuries.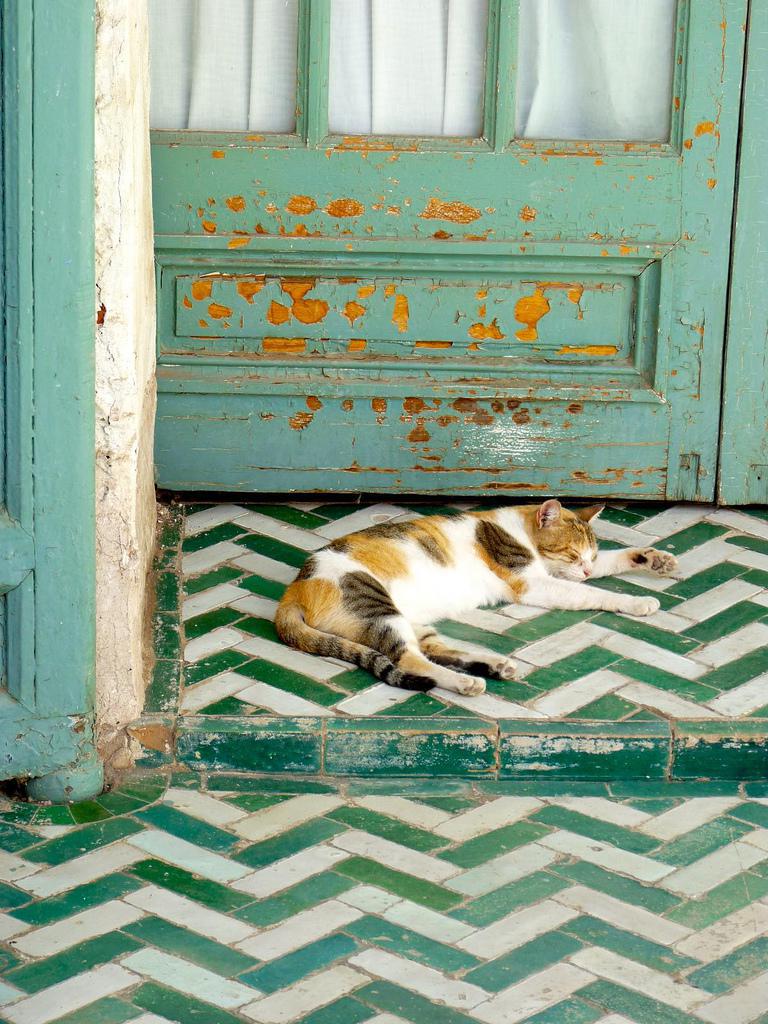 The ancient V shape, zig-zag pattern can be dated to 1800 BC with the recovery of pottery at the Palace of Knossos on the island of Crete.
Chevron motifs can be found on fabric, wallpaper, and more permanent interior design elements like tile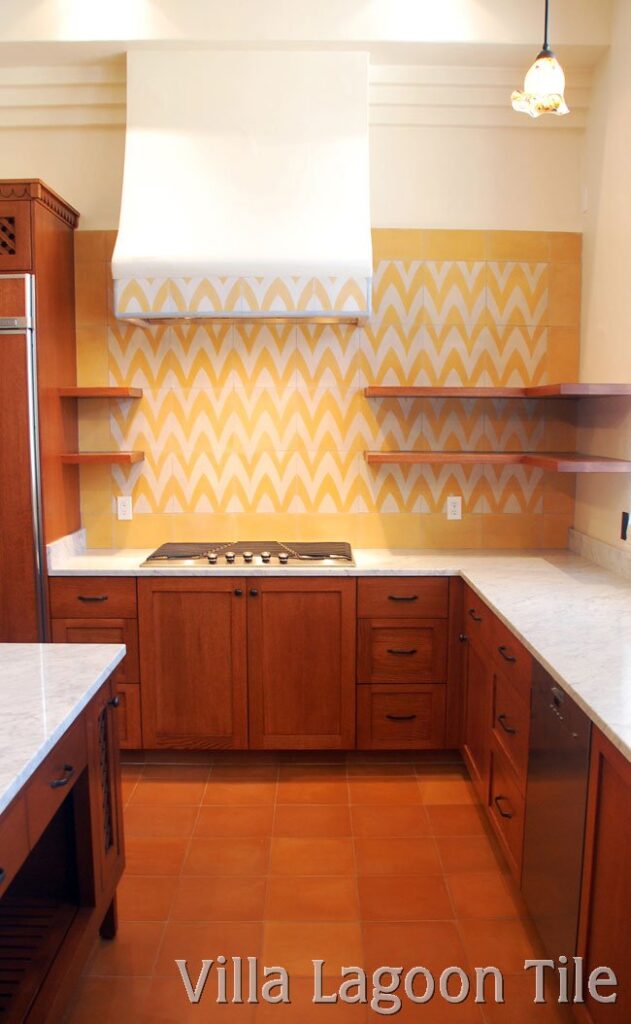 Hundreds of fabrics sport the chevron motif from drapery fabrics to luxe velvet upholstery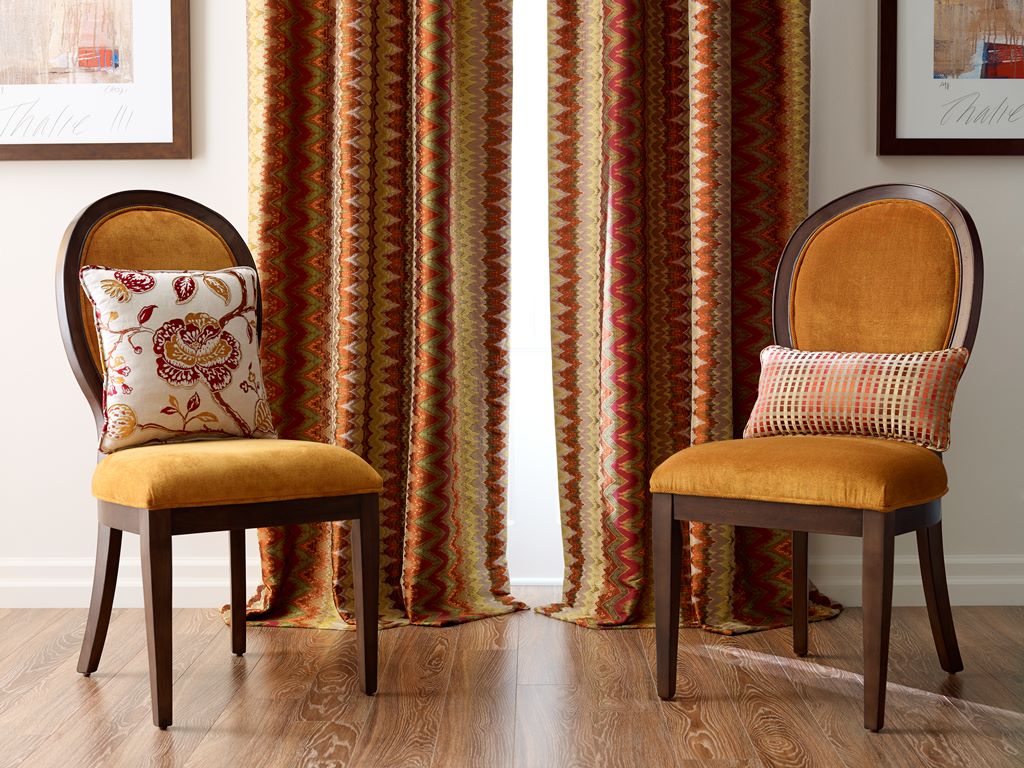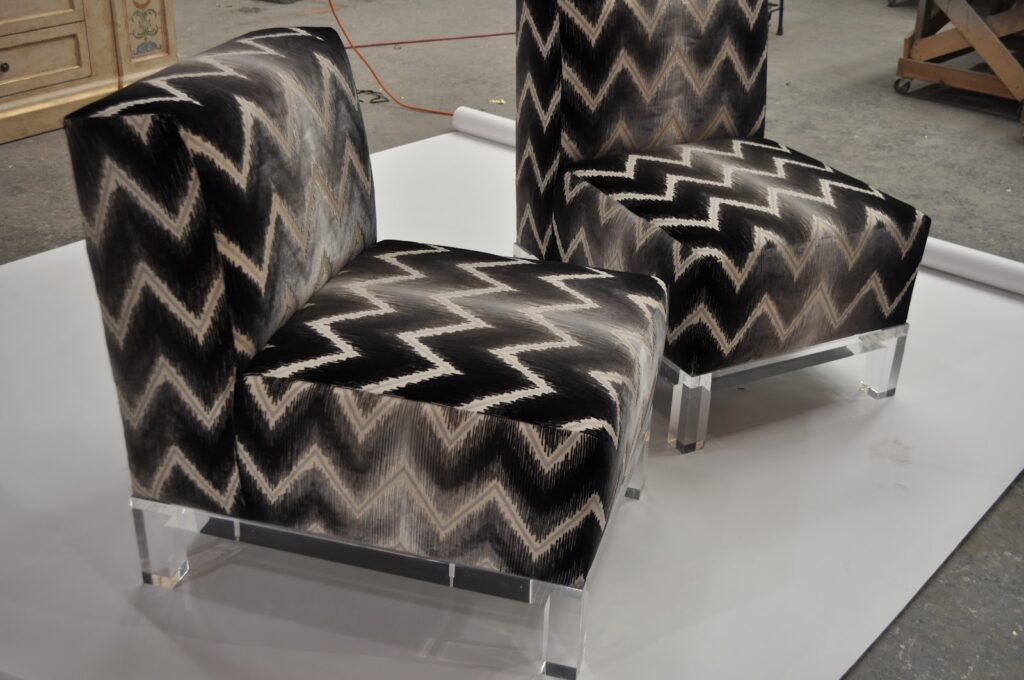 These Surya poufs make great foot stools or extra perches for entertaining
Jaunty Rugs "Vista" is made of wool accented with a shimmery viscose chevron design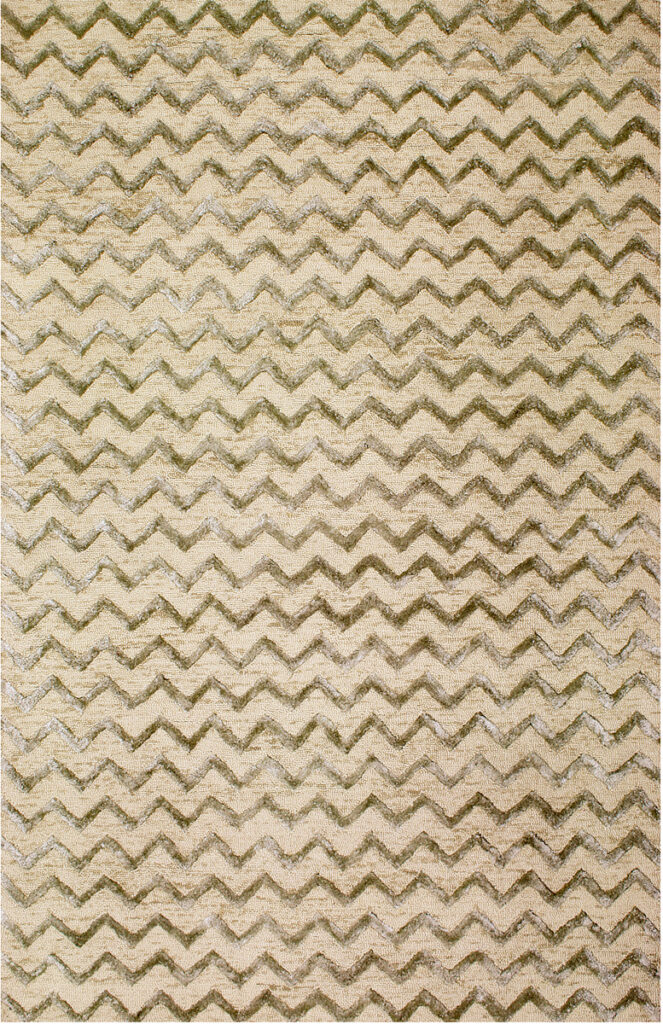 Thibaut's Widenor Chevron wallpaper in coral and white creates instant wow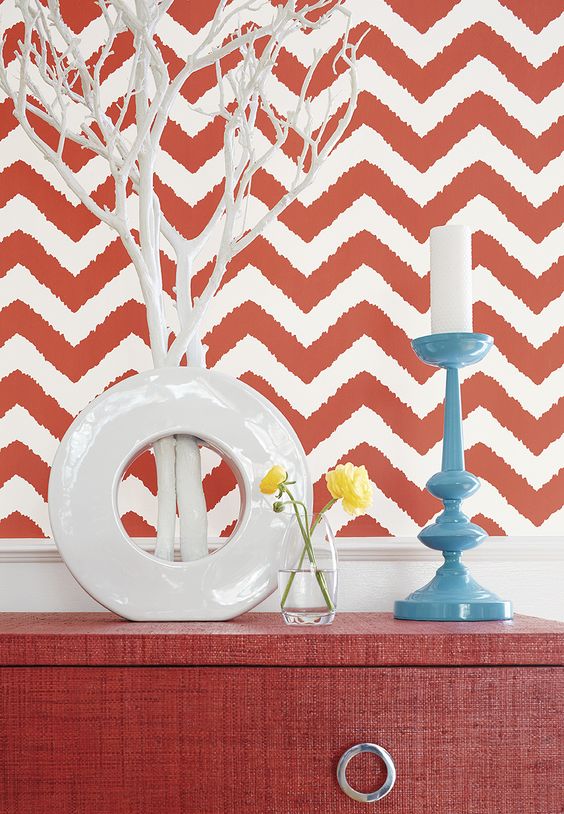 Fur friends lounge in style on chevron fabric covered pillows.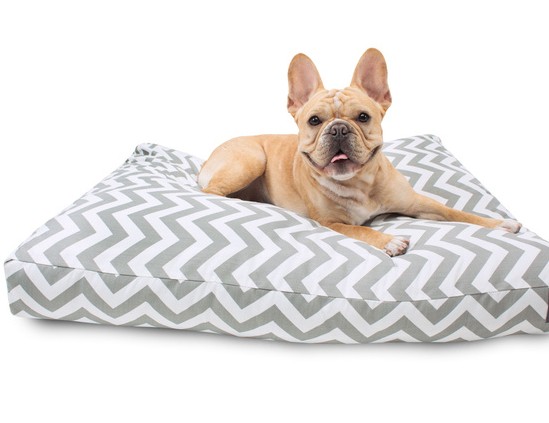 Mr. H says: Our brains instantly receives energy from the patterns we see-Enjoy!