Design School: Color Black
Don't be afraid of the dark!  Black is a stunning color to use for interior rooms and of course as an accent.
Black is sophisticated, seductive and powerful.  Black must be used carefully otherwise it can become somber and depressing.    Black combines well with khaki and gray and is striking with chartreuse, powder blue and classic white.  Black accessories and accents give a room a sense of permanence.
A stunning black and white dining room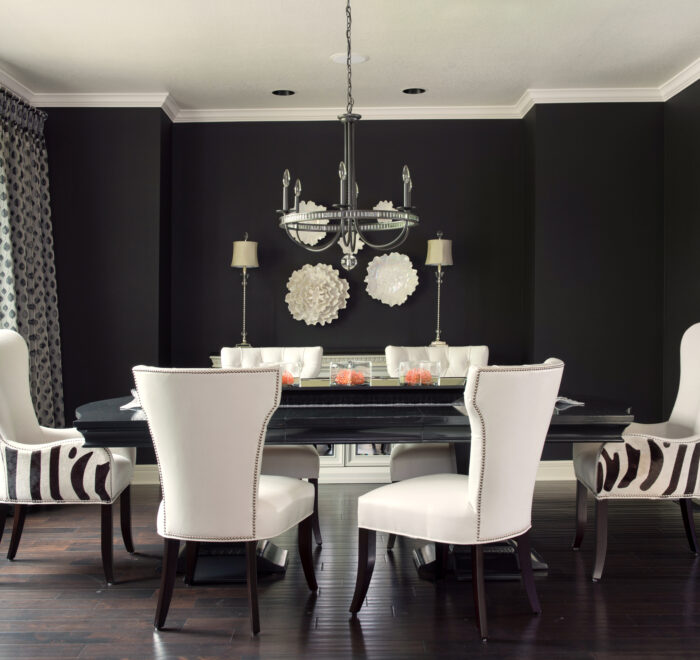 Black and beige make for a cozy library
No one can deny the drama of a black powder room
Green, black and white create a classic kitchen
The black chairs and bar stools stand out in a red kitchen
Yellow painted chairs contrast with a black table
Mr. H says: No room is complete without a little touch of black-Enjoy!