A design transformation
Built in 2003, this Lake Keowee vacation home needed an update to appeal to my clients more modern aesthetic.  A major two year renovation ensued and these are some of the preliminary results.
The original French country kitchen included a rustic brick floor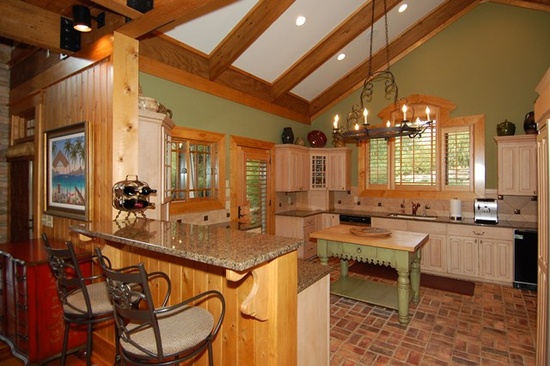 Red cabinetry, a spectacular granite island and contemporary lighting set the tone for the main living area of the house.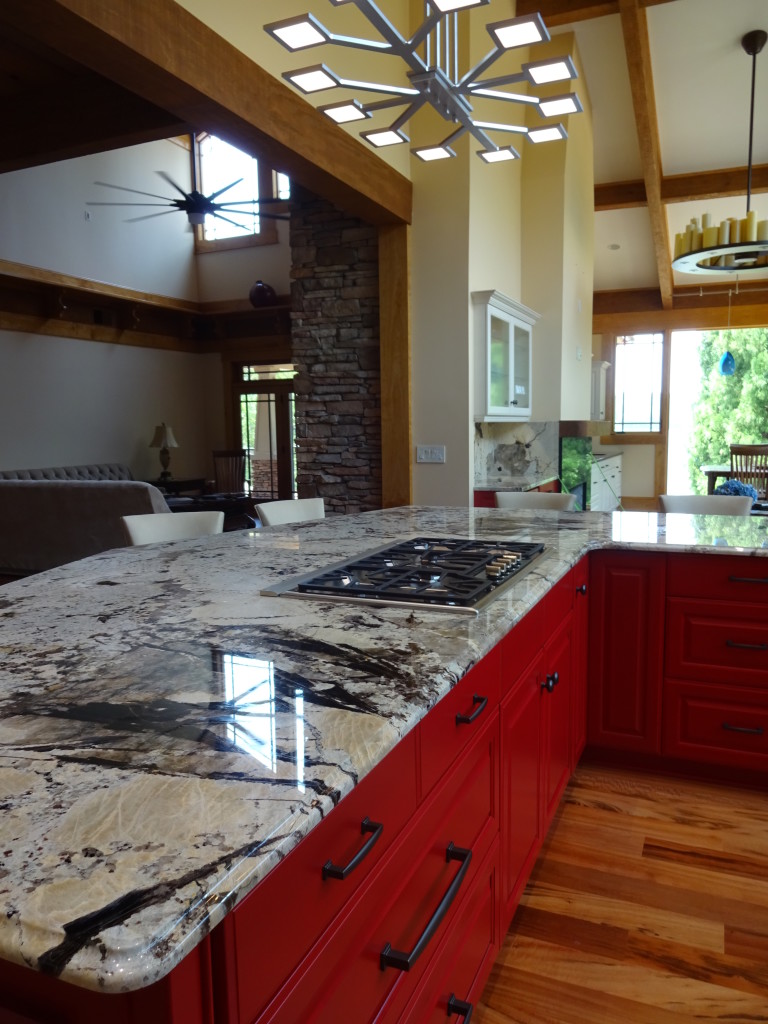 A pleasant sun room and breakfast space were added by enclosing the porch from the kitchen.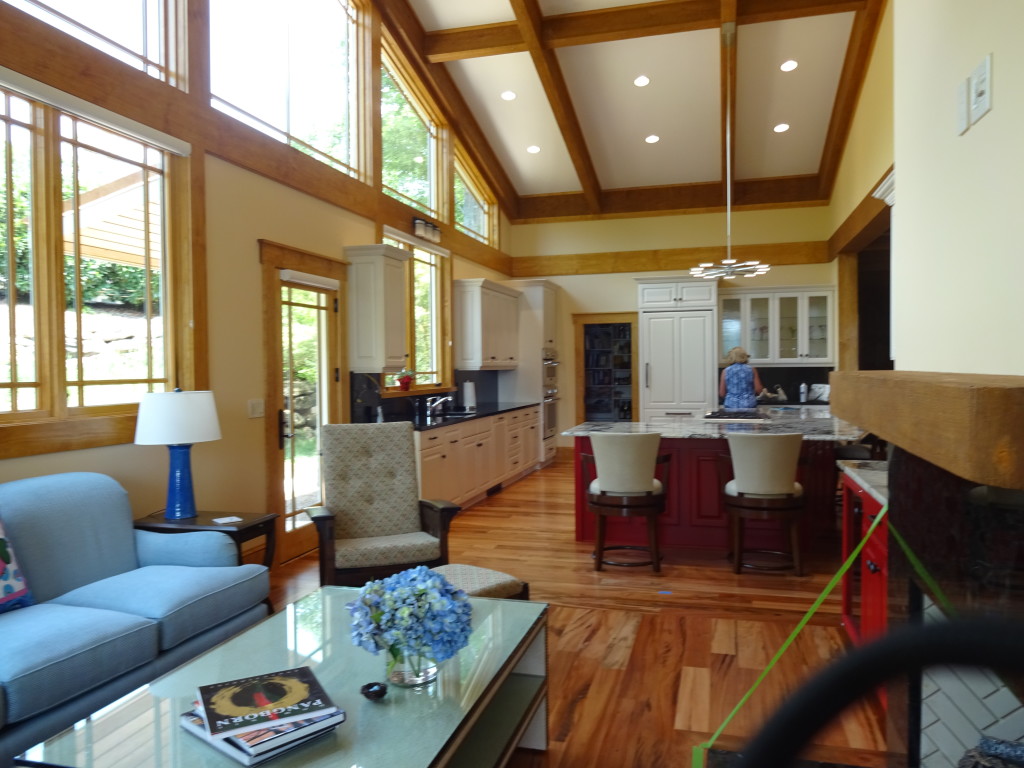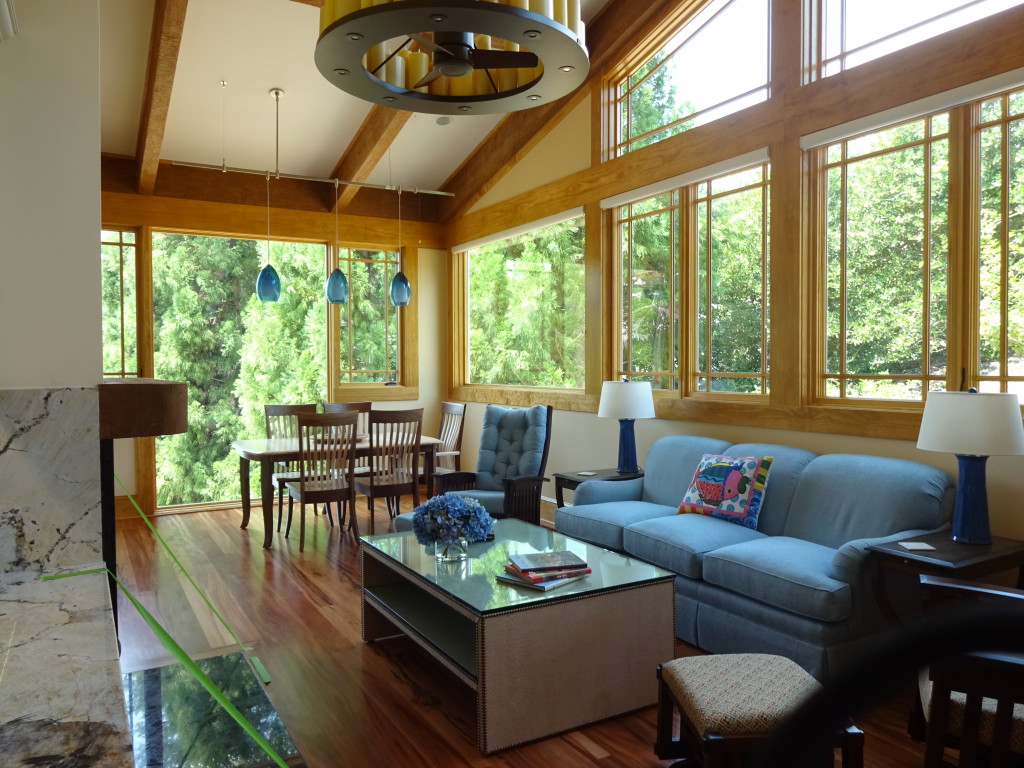 Knotty pine paneling kept the dining room in perpetual gloom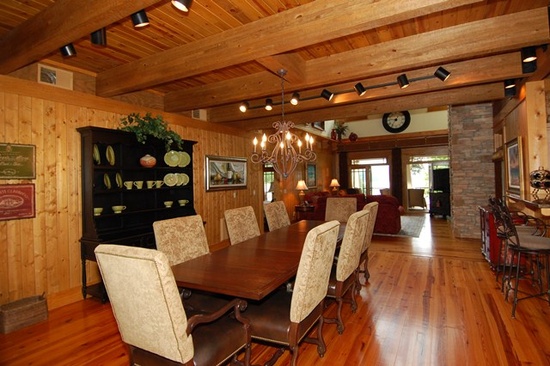 An airy modern quality was achieved by removing the paneling and painting the walls a light linen color.  Tailored Swaim dining arm chairs replaced the bulky country French chairs.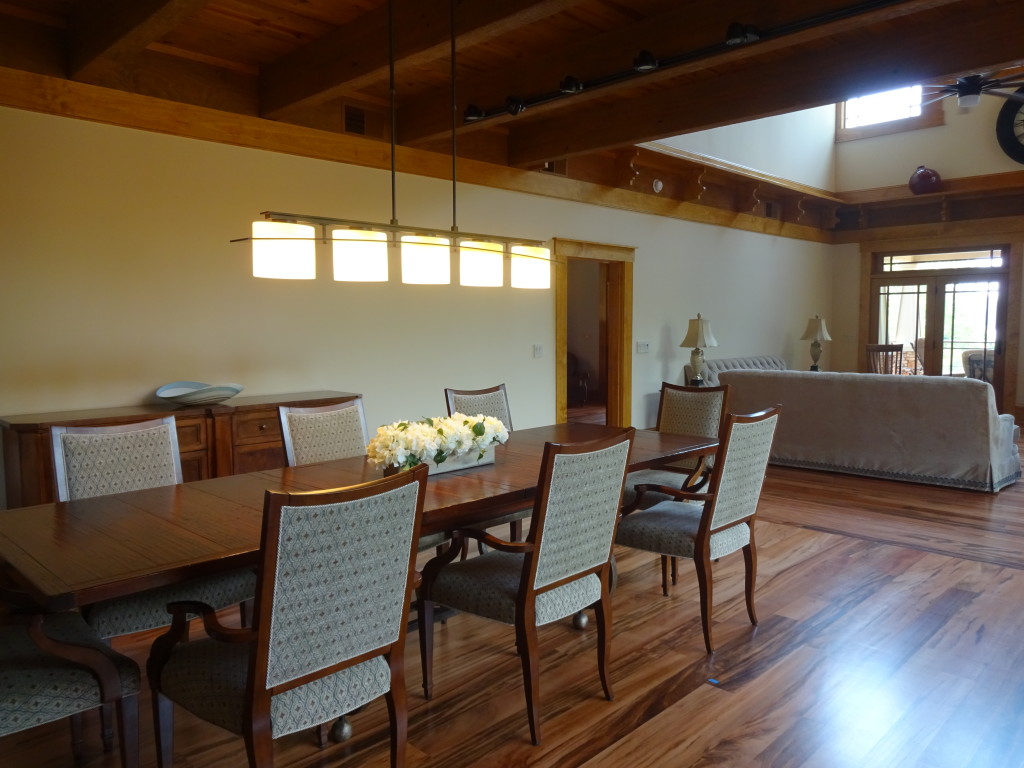 Heavy red upholstery along with the pine paneling made the spacious living area appear cramped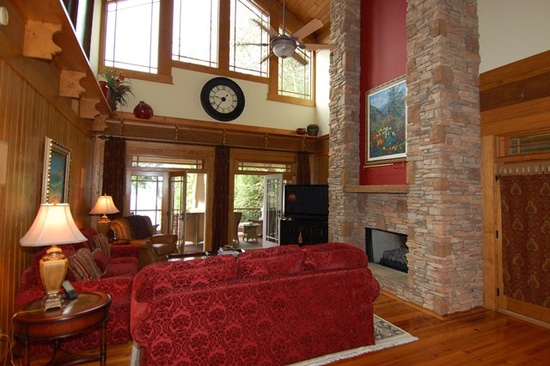 A pair of button tufted Kravet sofas offer plenty of seating with out feeling obtrusive.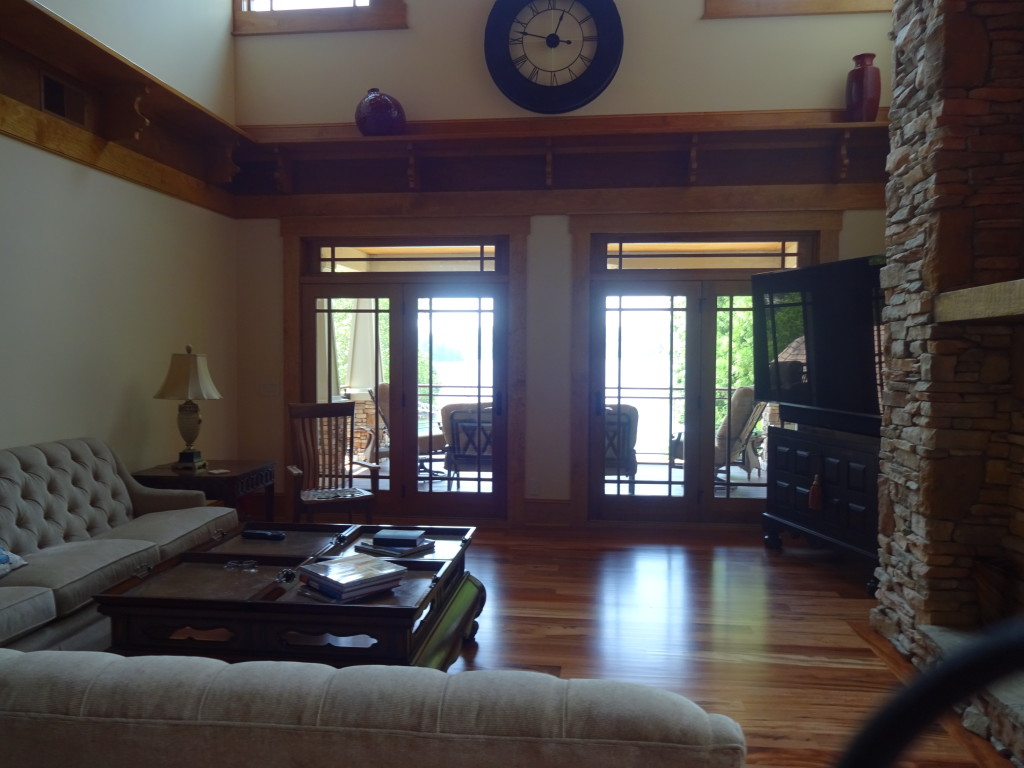 Hoping to have the project wrapped up by the end of the year.   Stay tuned for complete finished photos.
Mr. H says: Never forget that marriages are a compromise and so are renovations-Enjoy!