Window treatments: Drapery
Draperies, or curtains, are the most popular window treatments of all.  Ready made panels can be found in variety of fabrics, colors, widths and lengths.  They are the most easily altered and I must admit that I have my own drapery panels that are in their third incarnation.
Magazines are loaded with photos of beautiful rooms with gorgeous curtains so today we are going to focus on the details.  Unique heading styles (the top part of a curtain or drapery) and cool hardware can make the most ordinary fabric come alive.
Robert Allen (www.robertallendesign.com) is one of my go to lines for drapery hardware.  A broad selection of wood and metal with a myriad of finials to choose from. Check out the heading styles in their photography, tie tops and the simple inverted pleats.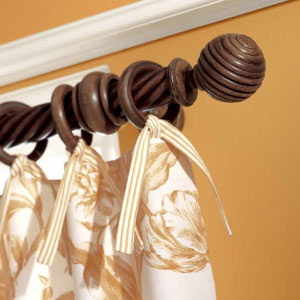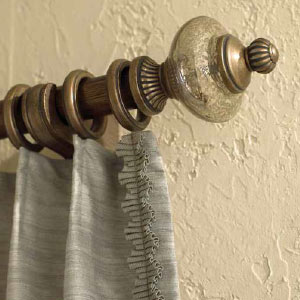 Other header styles: flat pleated top and a cuffed flat panel.
Tap top and grommet top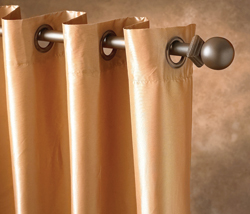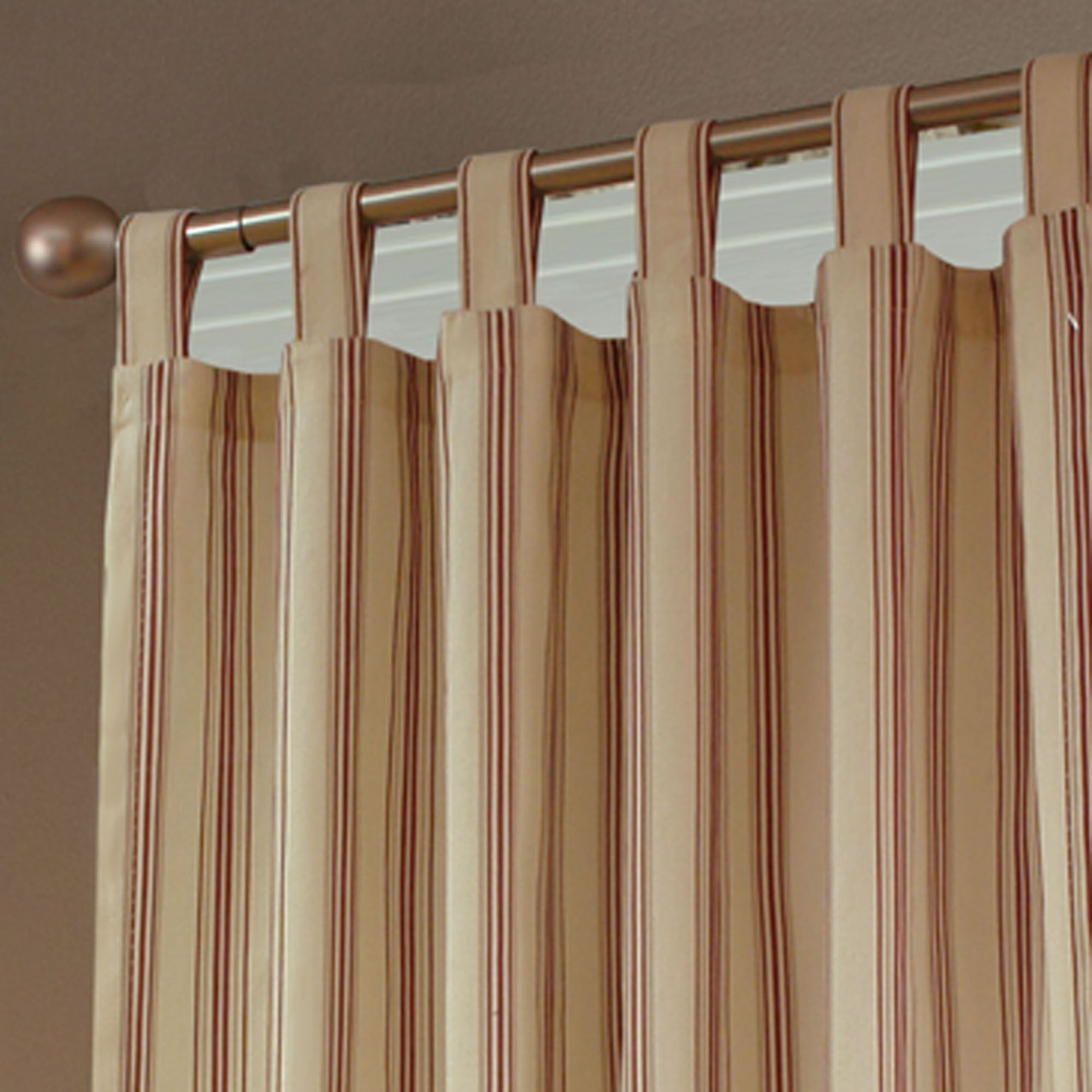 When choosing drapery hardware you don't want to skimp on the rod.  You never want the hardware to look as though it can't support the weight of the curtains.  Proportion is critical!
Some other examples of designer hardware from Brimar (www.brimarinc.com)
Other hot tips:
-hang draperies from the ceiling or just below the crown molding to lift the eye and make the windows appear tall
-extend hardware out beyond the window trim and fill in with the curtain panels to give the illusion of a wider window
-draperies should break at the floor, anything shorter is going to look like high water pants.
Mr. H says: Nothing is in good taste unless it suits the way you live-Enjoy!