Welcome Fall!
Fall officially starts today at 11:09PM tonight.  With the temp's still saying summer-why not get in the spirit with a festive new arrangement for the dining table?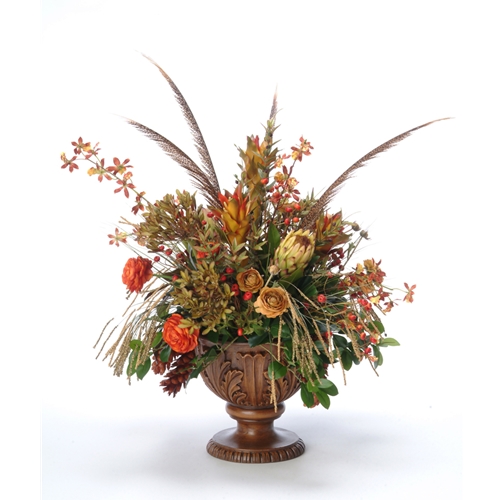 This beauty certainly feels like fall.  It's from Distinctive Designs www.distinctivedeseigns.com
Speaking of dining here is what's on the supper party menu tonight:
Roasted Red Pepper Soup*
Lime Marinated Broiled Salmon
Squash Casserole
Mesclun greens with tomato vinaigrette
Chocolates and fresh Orange slices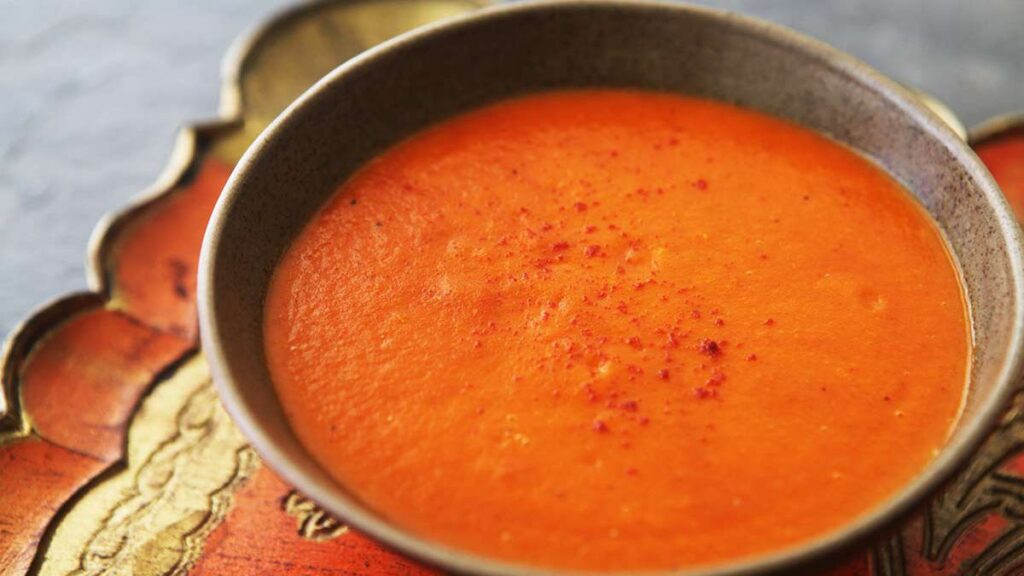 *Roasted Red Pepper Soup Recipe
4 cups beef broth
2 12 oz. jars roasted red peppers, chopped
1 onion thinly sliced
3 TBL lemon juice
1 TBL lemon zest
¼ TSP cinnamon
Shake of cayenne pepper
¼ cup cilantro, finely chopped
In a 3- to 4-quart pan combine beef broth, peppers, onion, lemon juice and zest, cinnamon and cayenne and bring to a boil.  Reduce heat and simmer 30 minutes partially covered.
Puree soup in a blender and return to pan.  Add cilantro and reheat.
Mr. H says: Eating is an indoor sport-make sure your table is as pleasant as the game-Enjoy!