The Fifth Wall
Break out of the white ceiling norm with a beautiful color overhead.  Often overlooked, the ceiling of a room is a blank canvas that should be included in a space's total design plan.
The illusion of the sky is created by painting the ceiling pale blue in between the white coffers.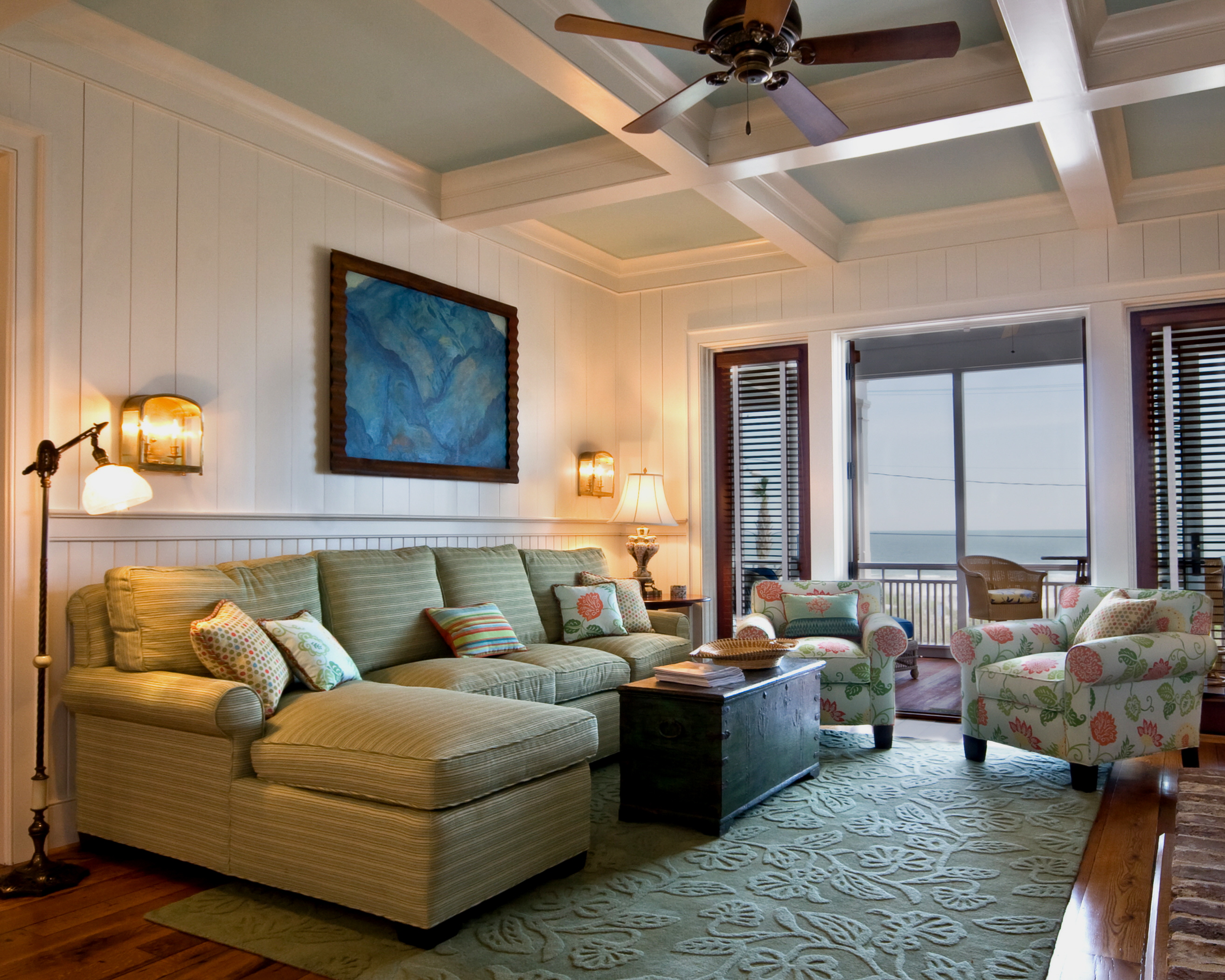 A vivid yellow adds pizzazz to a white and gray kitchen
A deep gold ceiling adds interest and depth in this Folly Beach bath
Add volume to a room by painting the ceiling and walls the same color
Darker ceilings create a more intimate space
Mr. H says: Remove the ceiling above your dreams and anything becomes possible-Enjoy!