Reclaimed DesignWorks Charleston, SC
Reclaimed DesignWorks, recently held a holiday drop in their Charleston, SC showroom on East Bay Street. This national company purveys "reclaimed" building materials found in old buildings across the United States and Canada.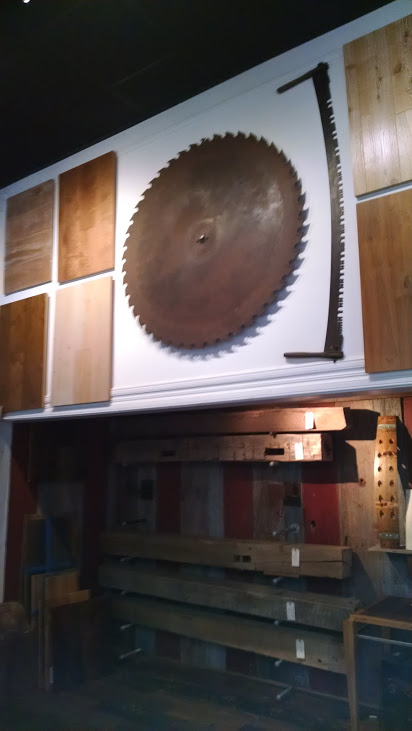 Old-growth, antique wood is more dense and structurally stable than newly-harvested wood. Reclaimed DesignWorks recovers their wood from dismantled barns, farm houses and factories that have outgrown their usefulness. These buildings are usually beyond repair and may have been abandoned. Flooring, granary boards, roof rafters, floor joists and structural beams are some of the parts of a structure that their flooring is produced from.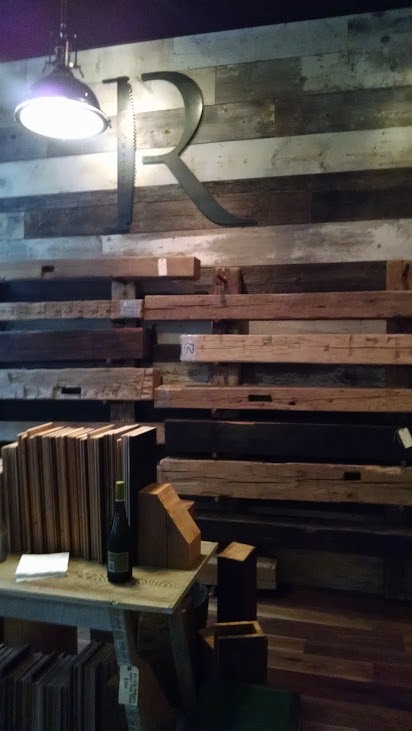 In the Reclaimed DesignWorks Charleston showroom, reclaimed flooring and other antique building products are displayed in a finished state.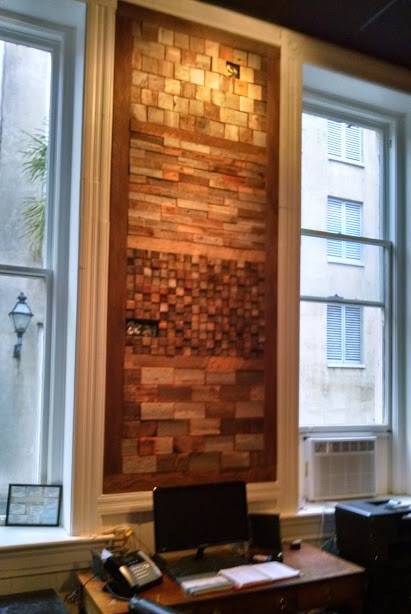 With additional showrooms in Denver, CO, Austin, TX, Dallas, TX, and Nashville, TN, Reclaimed DesignWorks boasts an impressive client list including Starbucks, Whole Foods, Polo Ralph Lauren and Embassy Suites. Locally their beautiful products can be in enjoyed at Prohibition, Crust Wood Fired Pizza and The Collective Coffee Company.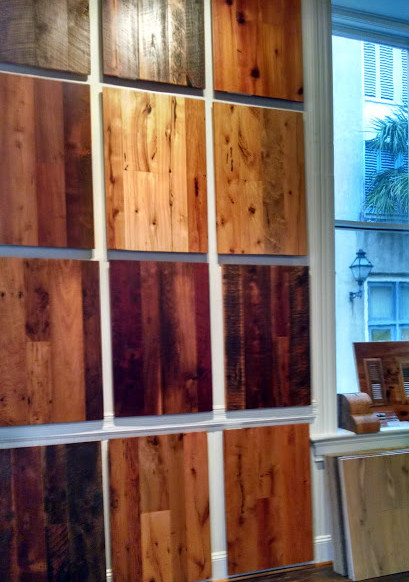 Mr. H says: Something old can be timeless-Enjoy!