Boating On the Intercoastal Waterway
Boating along the Intercoastal Waterway last weekend it was interesting to view the houses on the Isle of Palms and Goat Island.  Separated by only two hundred yards these two islands seem a world away when it comes to the architectural styles.  The Isle of Palms, known for its large waterfront homes, is a contrast to the more rustic charm found on Goat Island.
New homes on the IOP line the ICW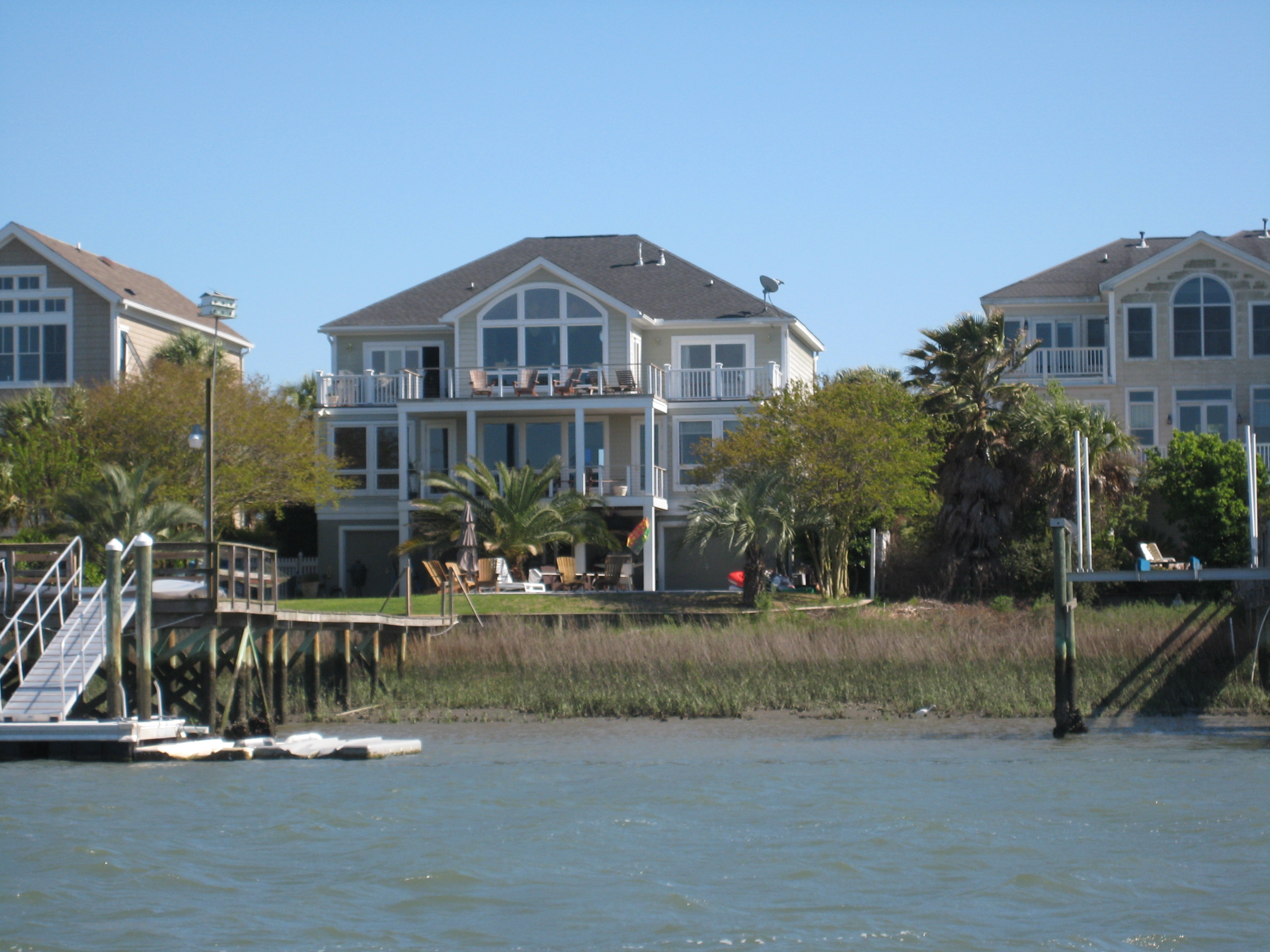 A red roof on Goat Island makes a big statement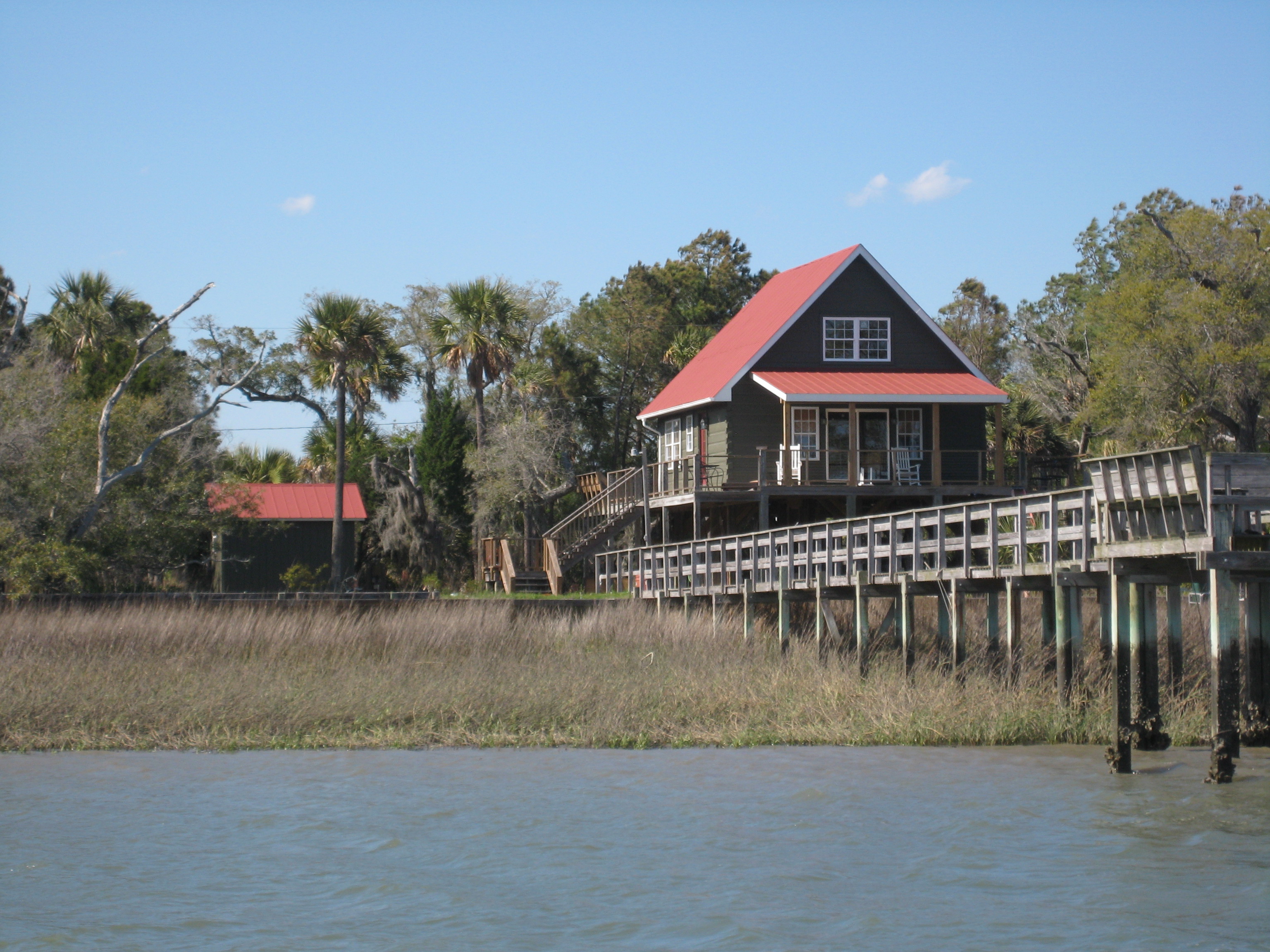 Contemporary home on the Isle of Palms-check out the solar panels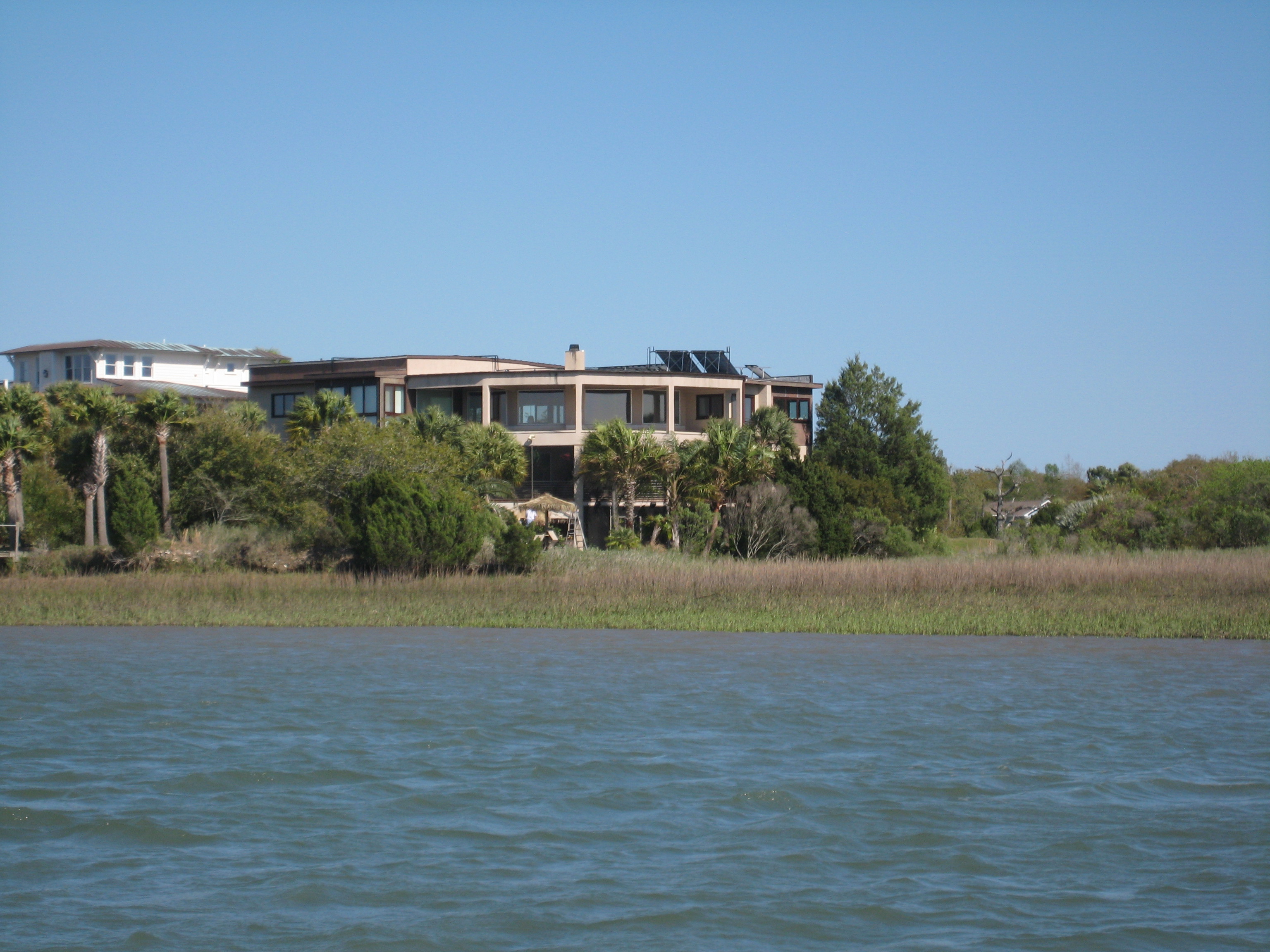 A rambling home on Goat Island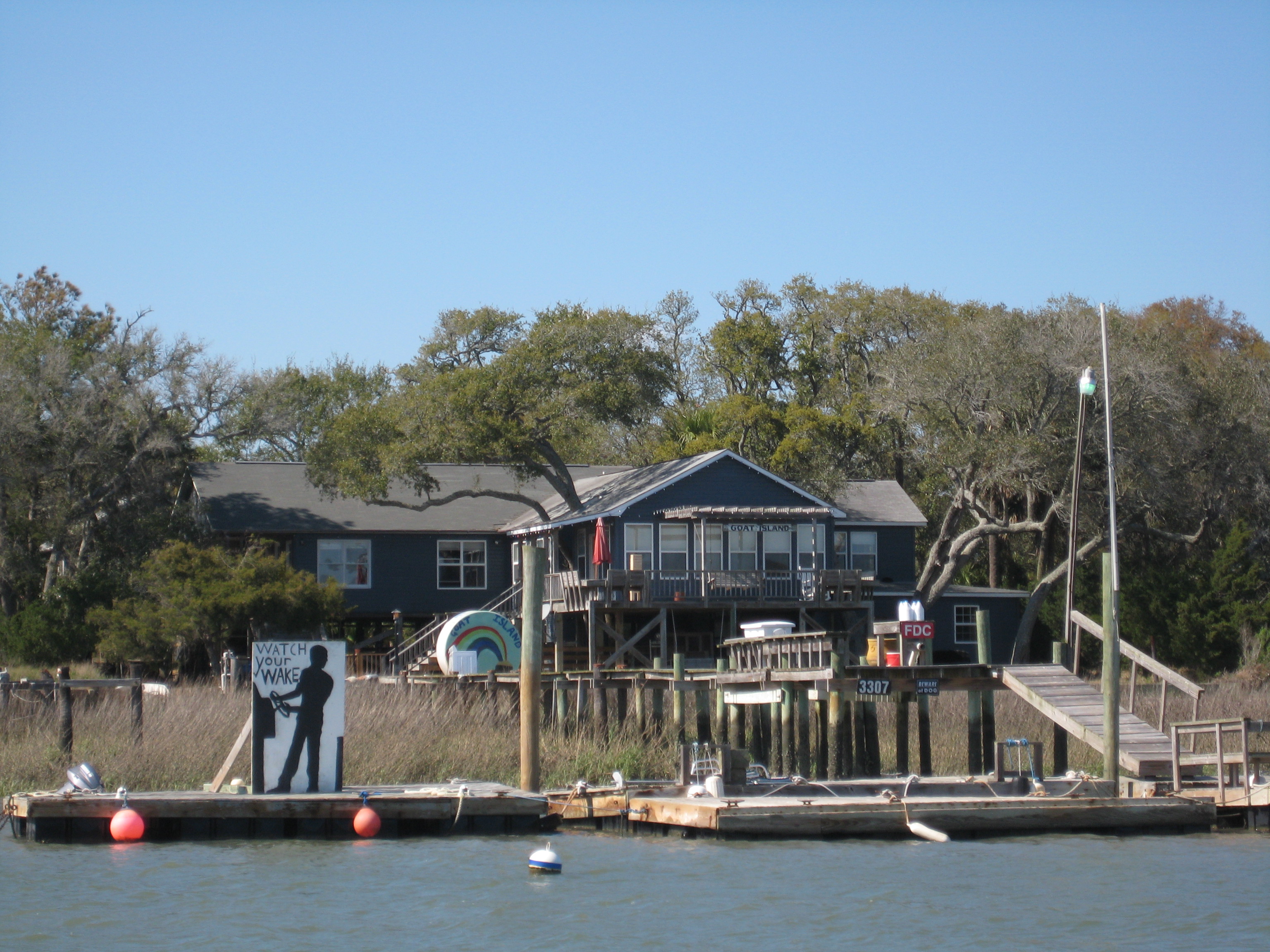 Isle of Palms Mansion for sale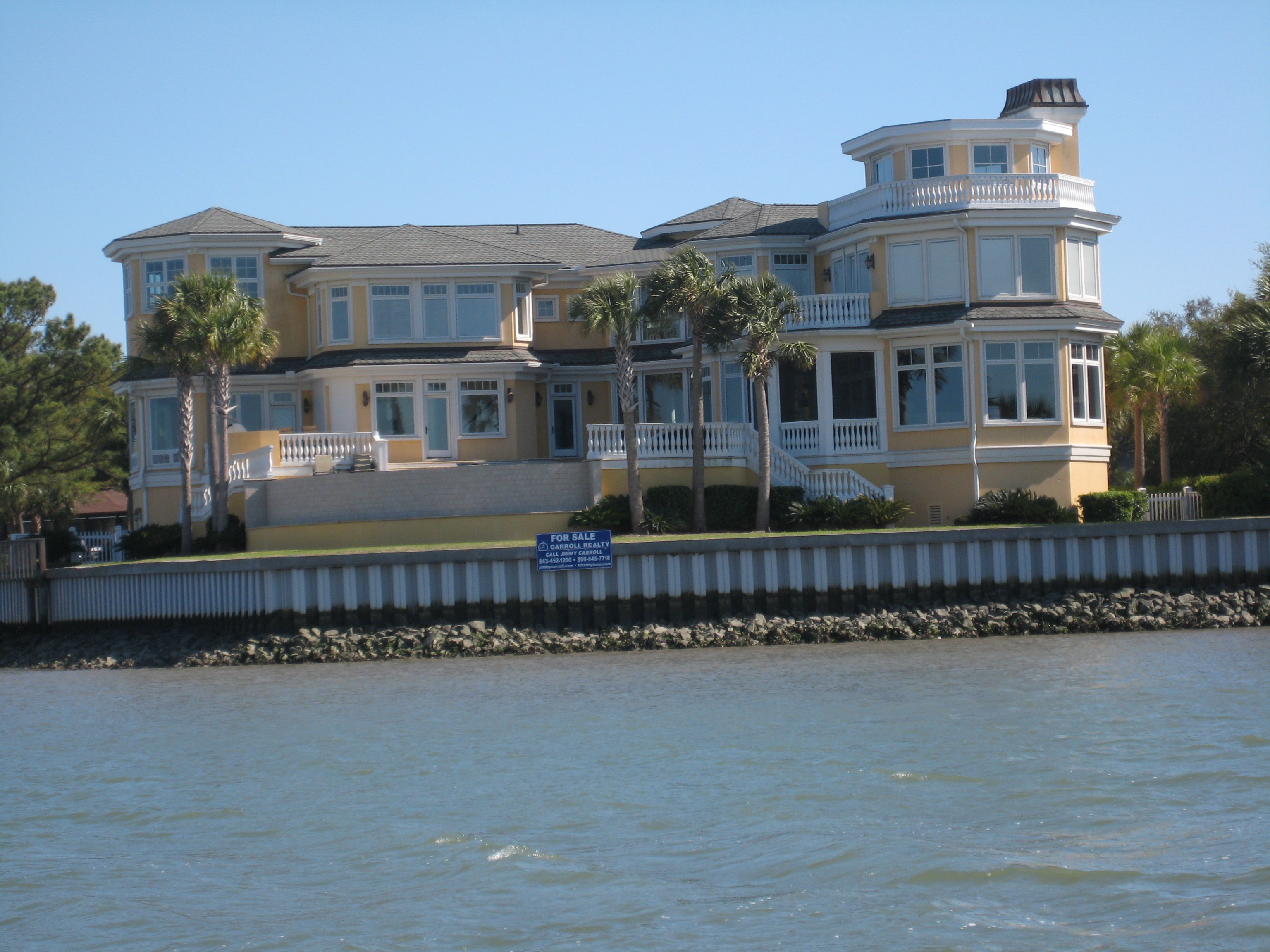 Purple cottage on Goat Island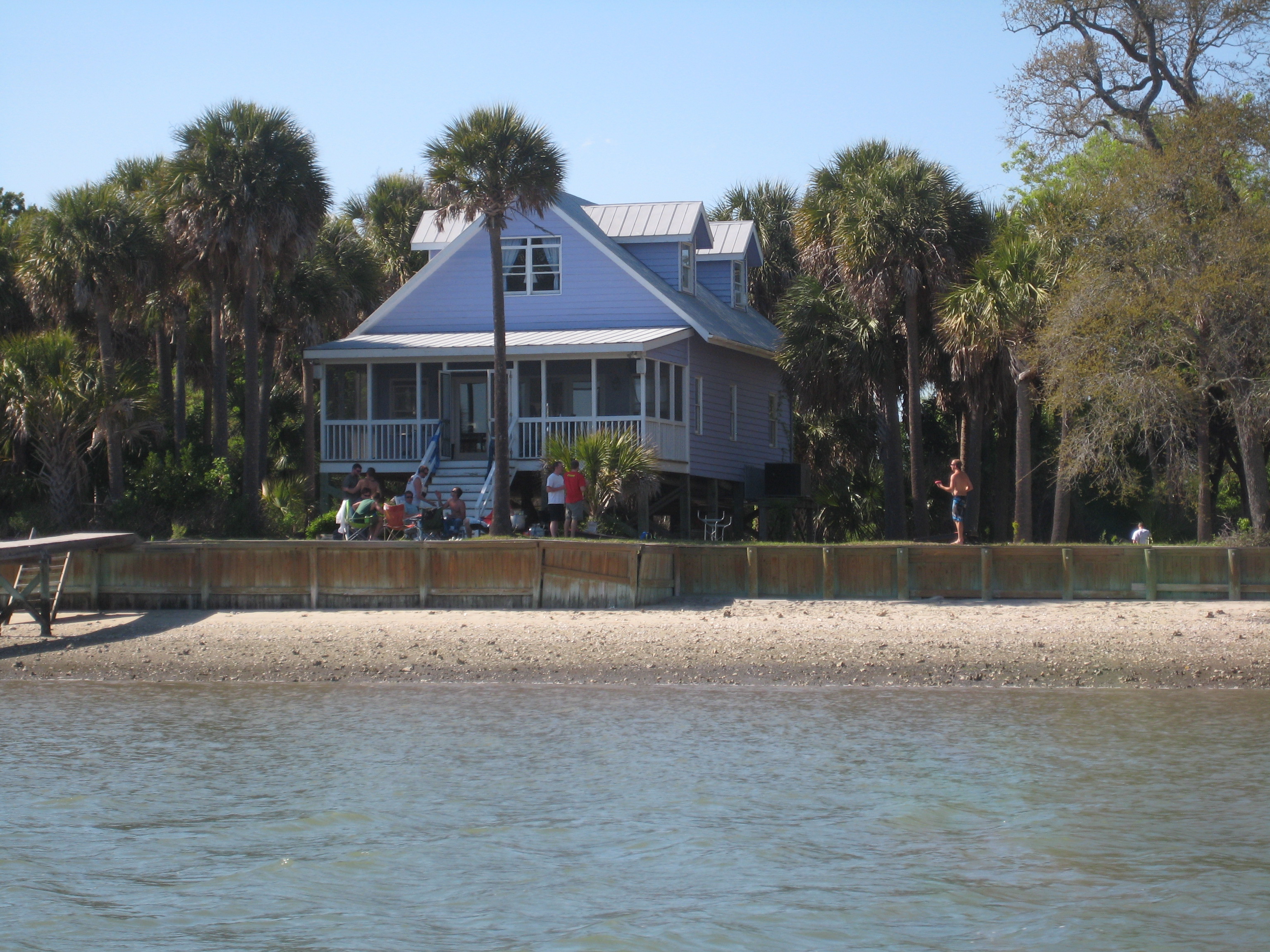 Mr. H says: Architecture is inhabited sculpture-Enjoy!