He Said, She Said
An informal survey of men and women and their home wish list was conducted recently by home builder Tony Crasi, architects Anne Postle and Jerry Gloss and interior designer Doris Pearlman.  They revealed the results of their survey of 500 clients, friends and colleagues at the International Builders' Show in Las Vegas during a session called "He Said, She Said".
They found that " a great kitchen" topped the list for both genders in the over thirty crowd
While the men and women seemed synced up in home priorities in the thirty plus group there was a much bigger disparities in the younger set.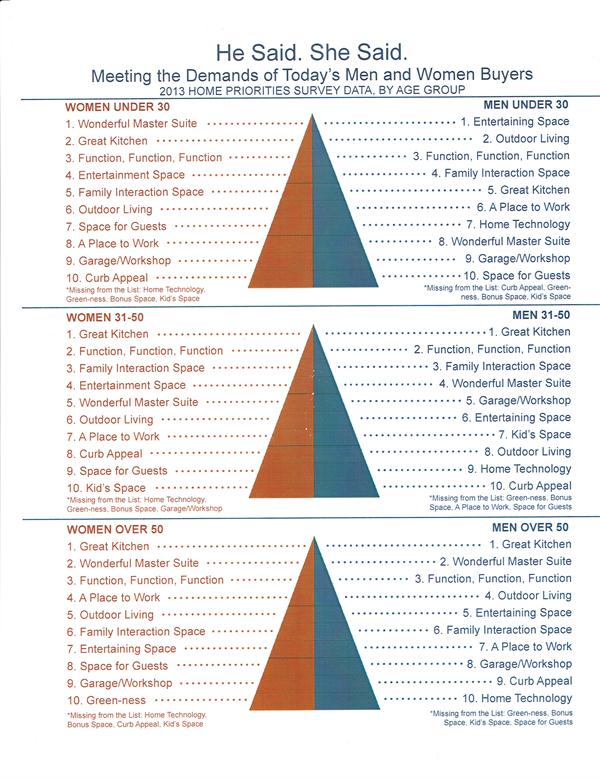 For instance, a wonderful master suite was most important to women under 30
While young men desired an entertaining space
Take the quiz with your spouse to see what is important in a home
Priorities to rank: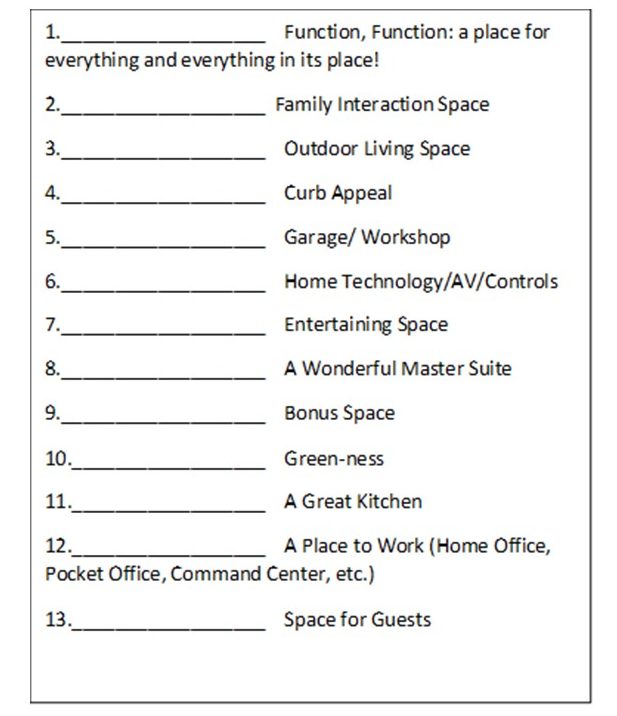 Mr. H says: Every woman is wrong until she cries, and then she is instantly right-Enjoy!